Sweet and not-too-spicy honey Sriracha Chex Mix is a new favorite movie night snack. Coated in honey butter with a kick of hot pepper sauce, it is utterly snackable.
Oh my, friends. I have a new obsession. Have you ever taken one look at a recipe and knew that you had to make it IMMEDIATELY? As in, drop everything you're doing because nothing could possibly be more important?
Maybe it was the summer doldrums. Maybe it was our boring rut of snack options. Or maybe it was the HONEY SRIRACHA CHEX MIX recipe staring me in the face that did it.
General Mills surprised the girls and I with a summer care package that included all the ingredients we needed to make this.
I looked at their recipe card and headed straight to the kitchen. After the girls and I polished off the first batch, I asked them if I could share their recipe with you.
Yes, it's that good. *I* begged *THEM* to share this with you. Run, do not walk, and go grab what you need now!
Jump to:
Ingredients
You start with the usual suspects for a Chex Mix:
Corn Chex
Rice Chex
Peanuts
Pretzels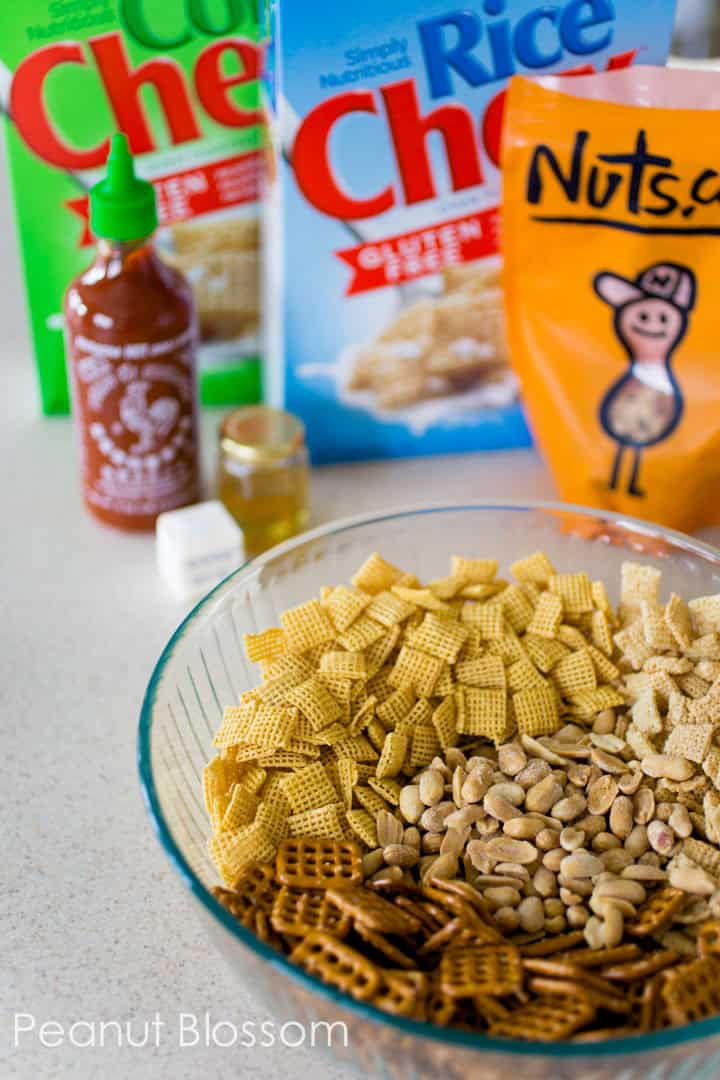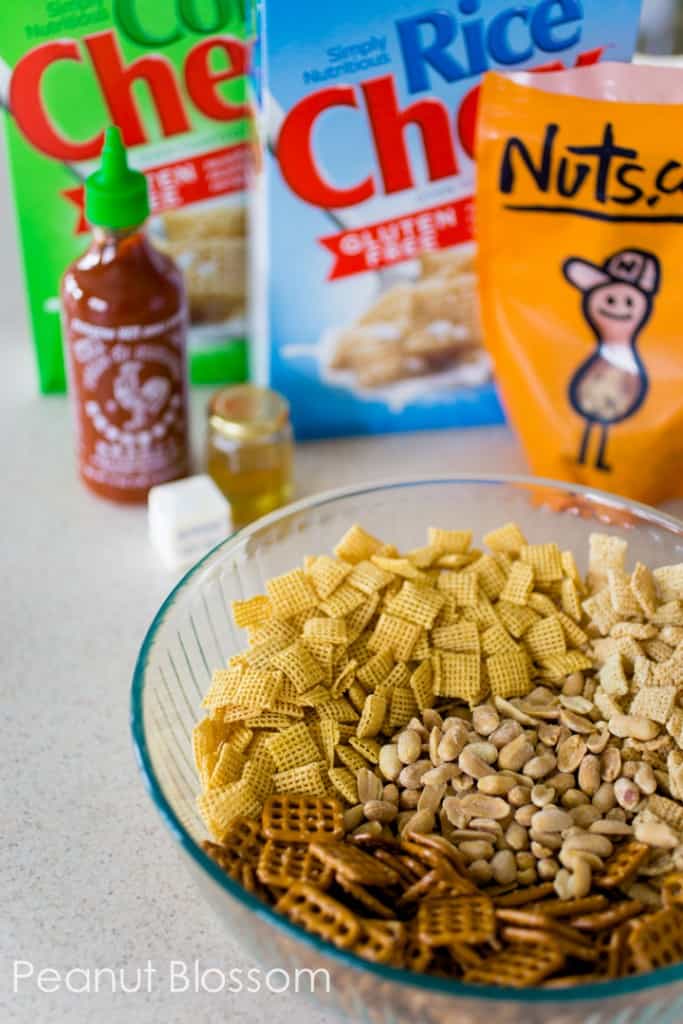 Then the stars of the show appear:
Sriracha (or rooster sauce as the Peanut and I love to call it)
Honey
Butter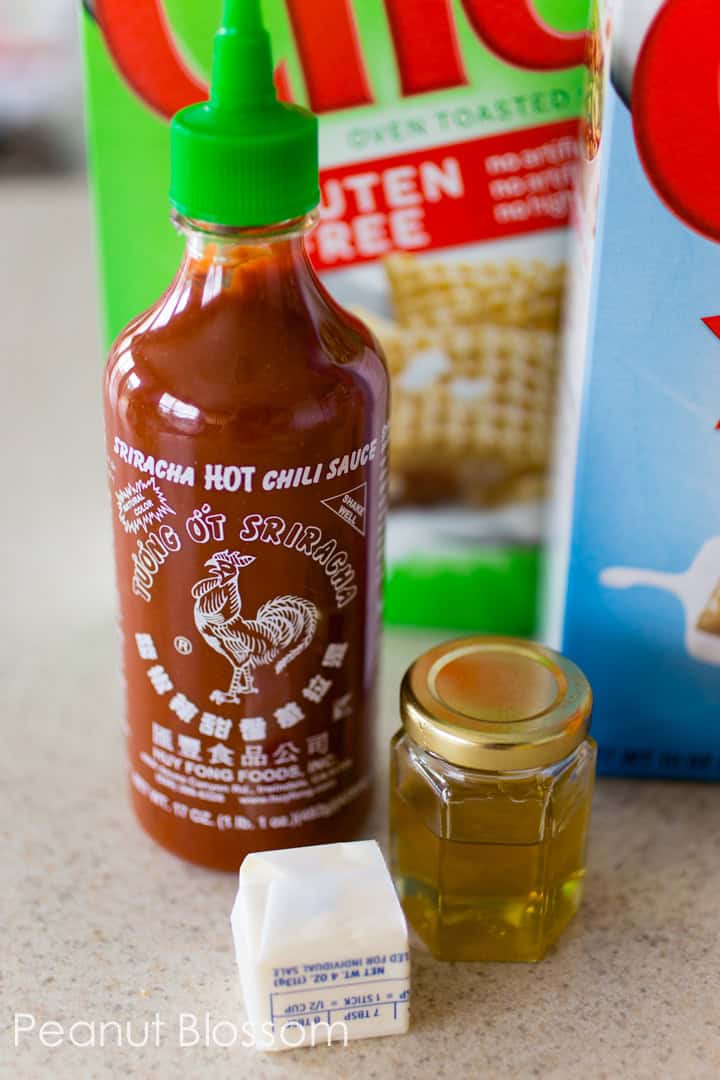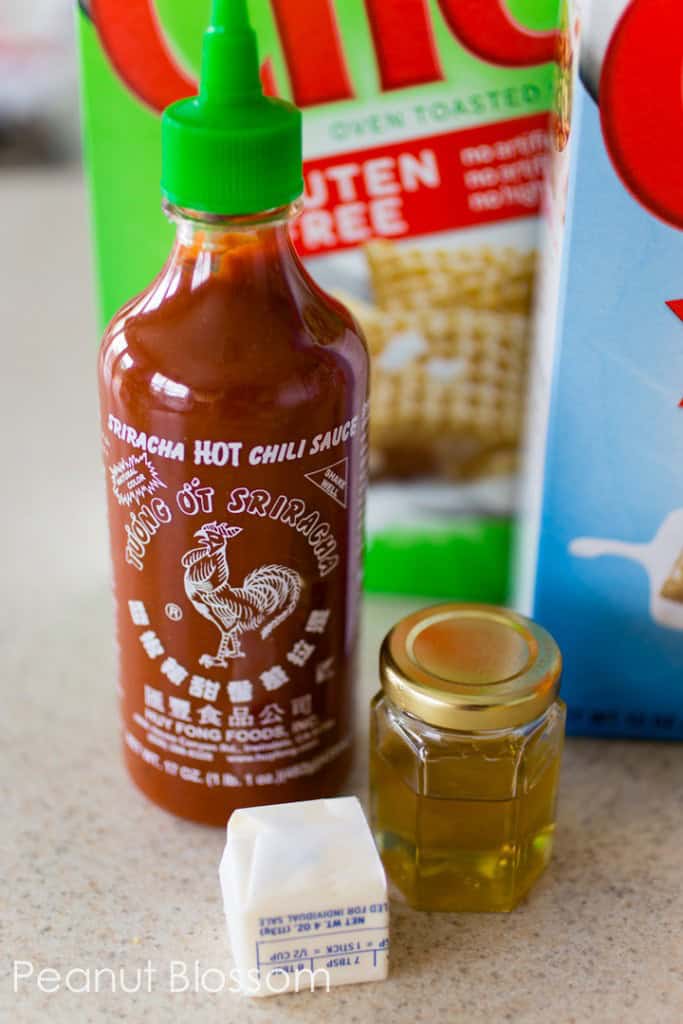 Microwave the Chex Mix
The whole thing took minutes to make and all the magic happens in the microwave.
You simply melt the butter and then stir in the honey and sriracha: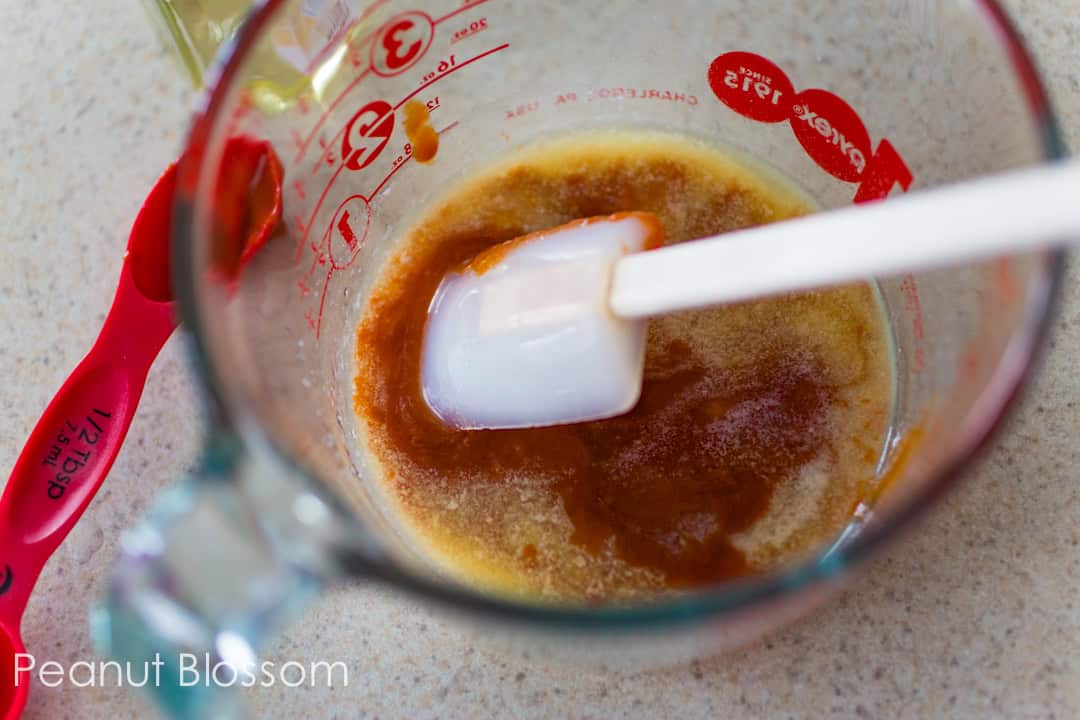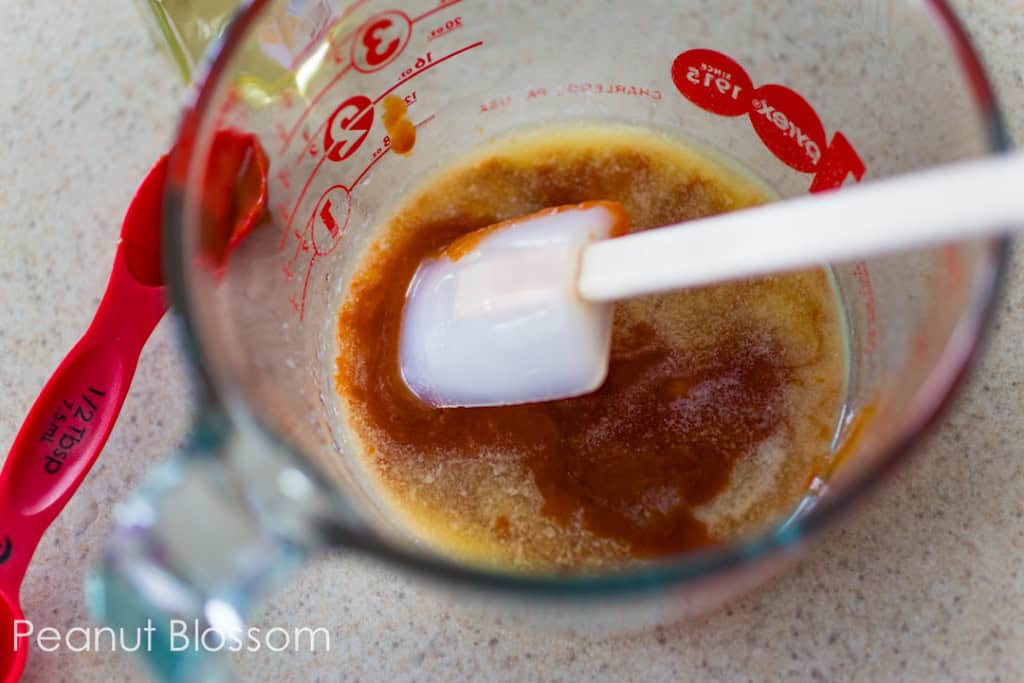 Toss it all together and heat it up in the microwave while stirring every 2 minutes.
And BAM: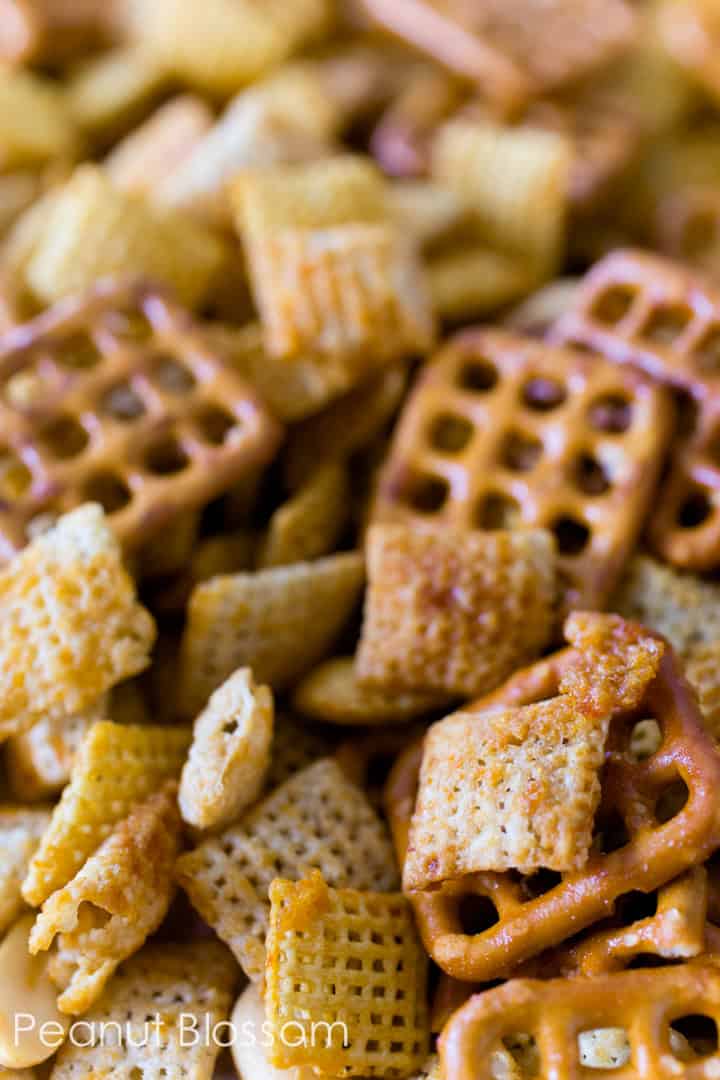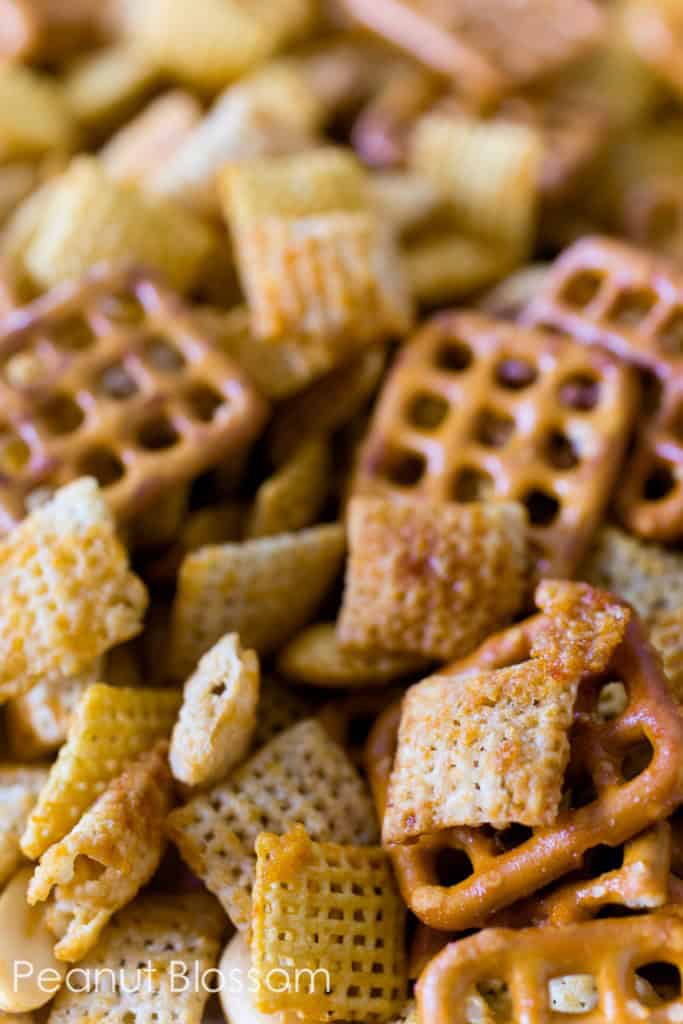 Sweet and slightly sticky and super spicy awesome crunchy snack heaven.
I'm on my third handful as I type this up.
Move over popcorn, this is my go-to movie party treat until further notice.
Is it Too Spicy?
And don't let the sriracha scare you off.
The kids both loved this mix almost as much as I do. The honey and butter definitely tone things down enough to make it tolerable.
More Chex Mix Recipes
Peanut Blossom is proud to a General Mills partner and we received this care package as a courtesy. No other payment was accepted for this post, it was just a recipe too fantastic to keep to ourselves!