Looking for an easy nibble to set out at your next party or to give as a sweet hostess gift? Check out these easy to make pumpkin pie spiced pecans.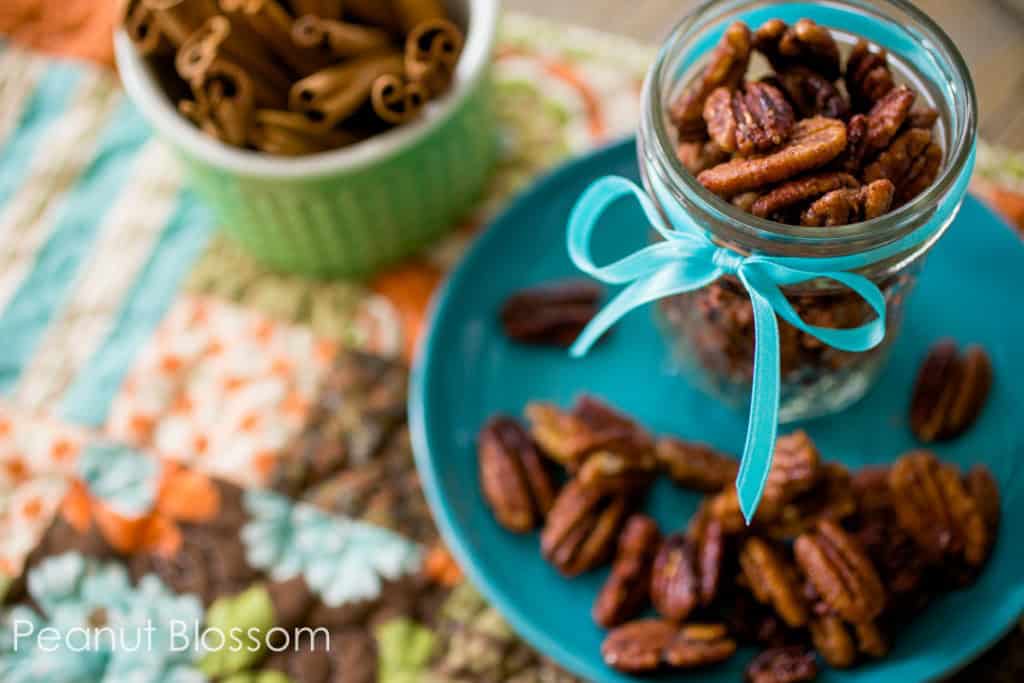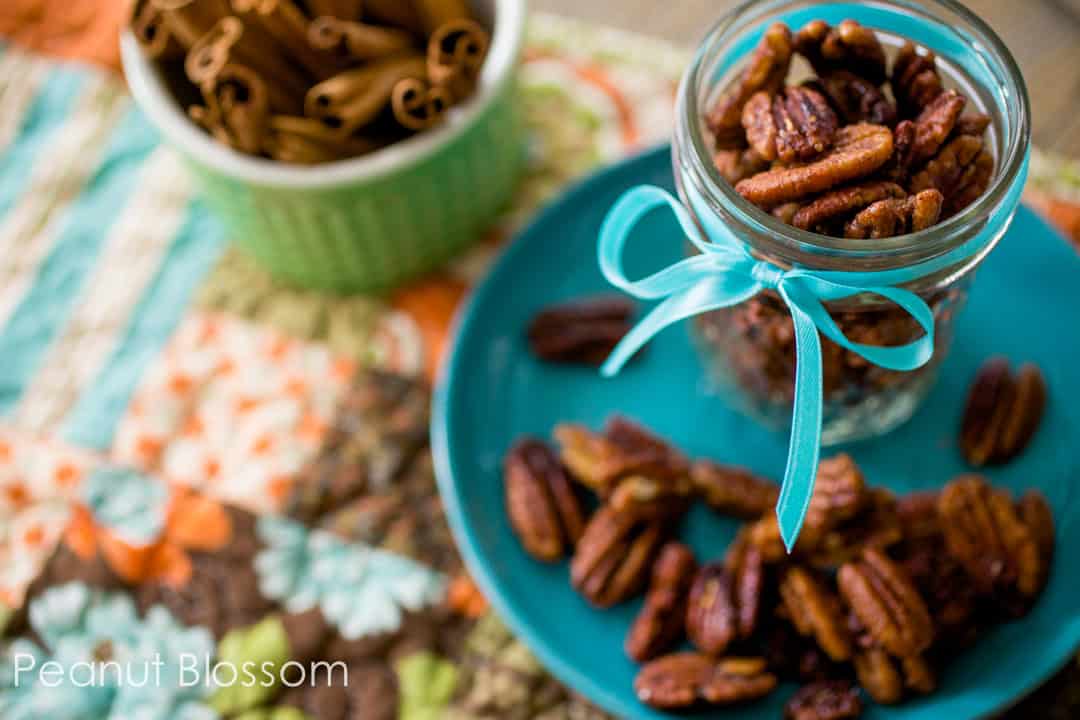 Who's ready for fall?? ME ME ME ME!
Normally I'm kicking in my heels and dragging my feet to leave summer behind, but not this year. I'm more than ready to embrace all things pumpkins and spice.
I've got a super fun entertaining recipe I'm working on for you that will be coming soon, but one of the elements to the dish involved these fantastic pumpkin pie spiced pecans.
My good friend Renee made them for a book club party in 2010 and all these years later they remain one of my favorite party nibbles.
The great thing about them is they are super easy to make, last a long time, and are perfect for filling candy dishes during a party or for packaging up as hostess gifts for the holidays.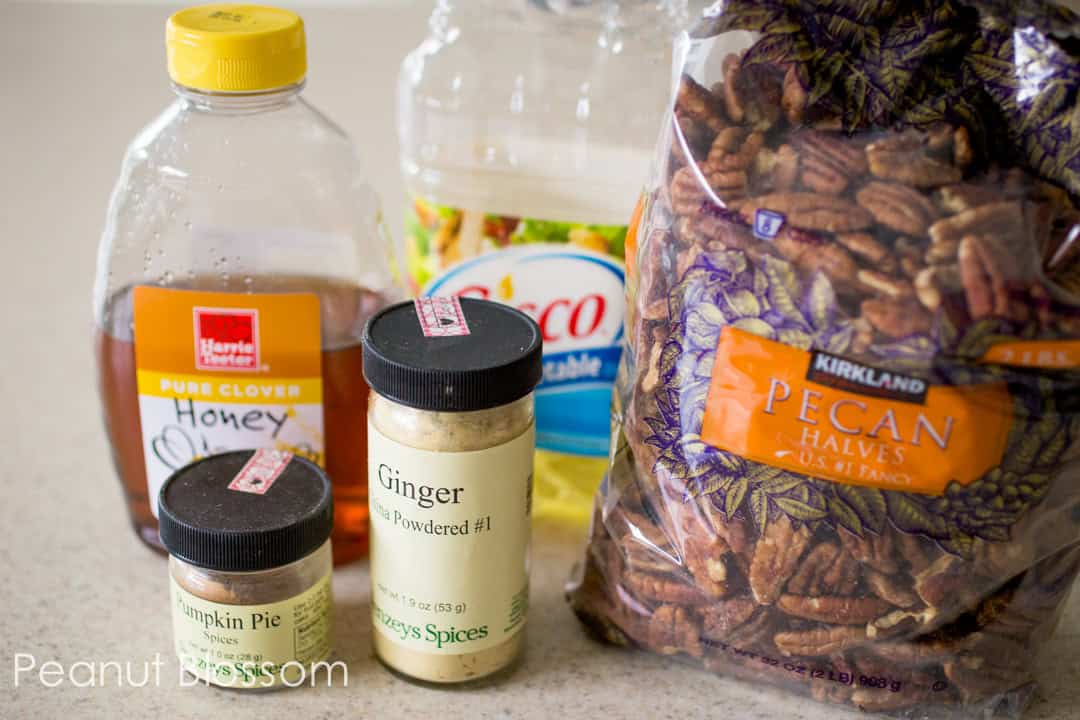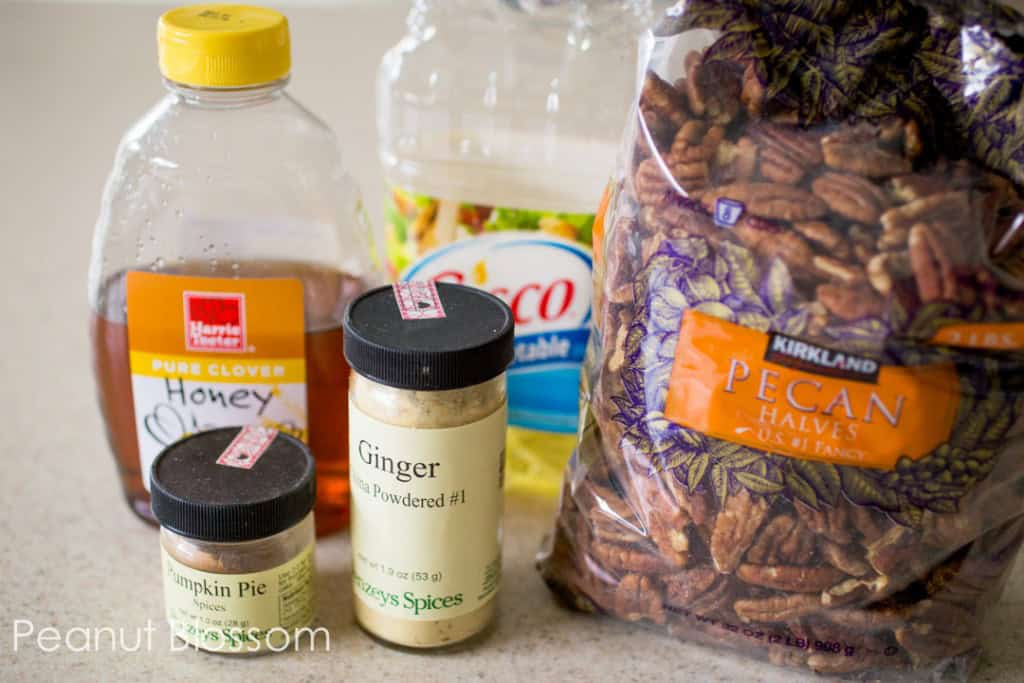 You start with the usual suspects: pumpkin pie spice, ginger, honey, sugar, canola oil, and lots and lots of pecans.
Not featured here is the cinnamon I dusted them with at the end because they smelled too gingery for my taste.
The prep time only takes 5 minutes or so and then they cook in the oven for 15 more minutes. You could pull these together even on the busiest of nights.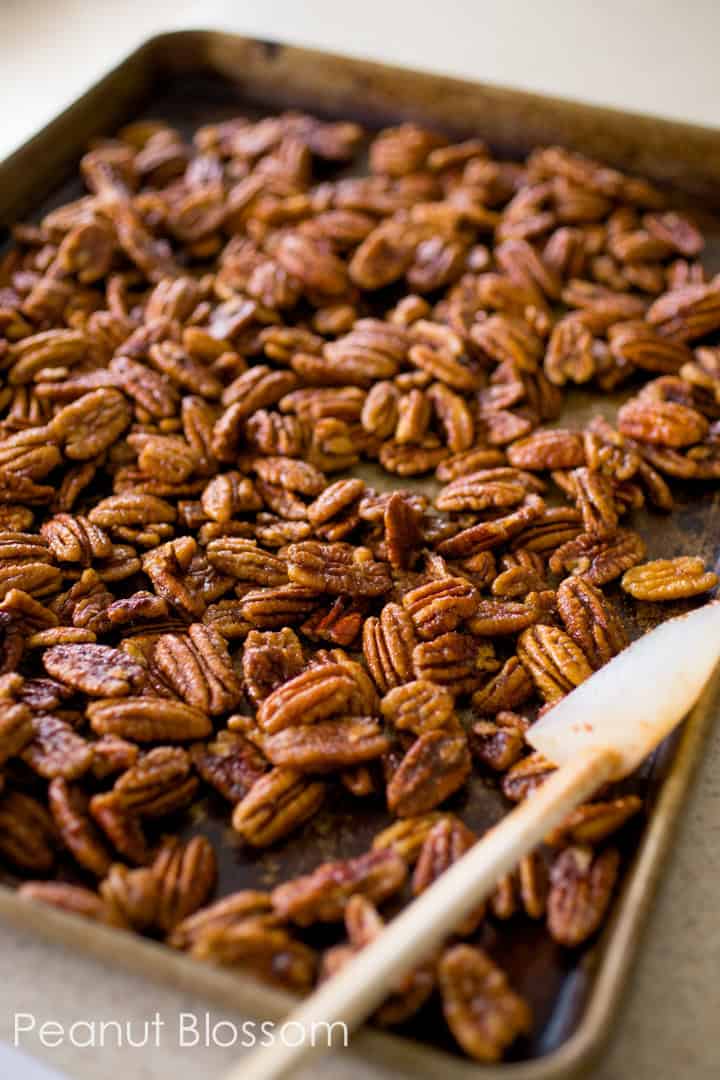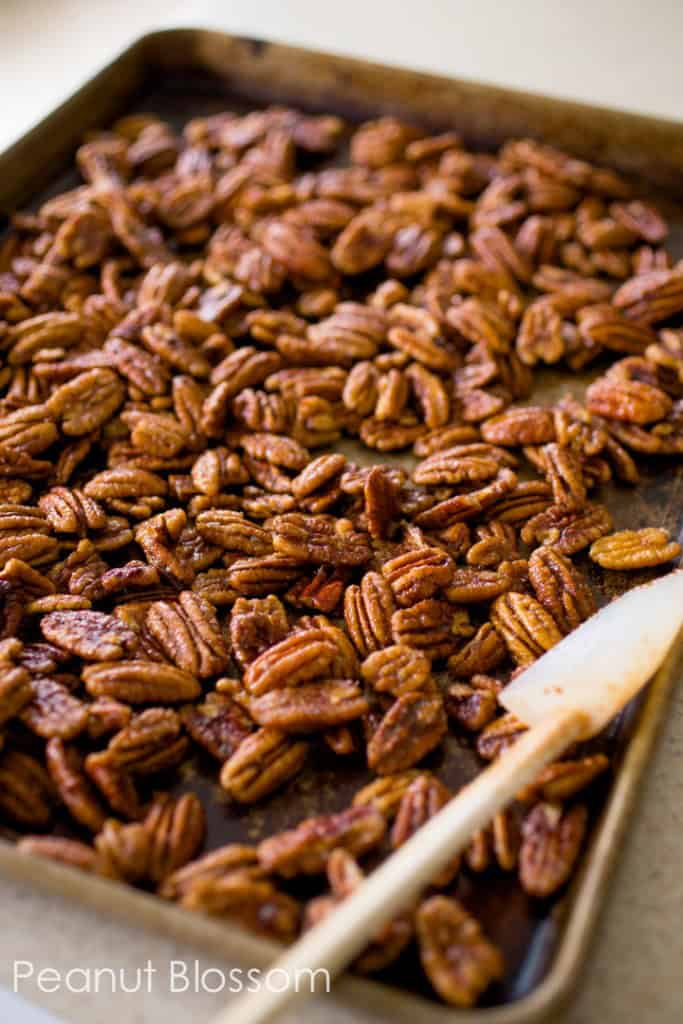 I sprinkled the tops with my cinnamon sugar mix I use for toast and it gave them just the right kick for the other recipe they'll be featured in.
I just couldn't wait to share these with you first!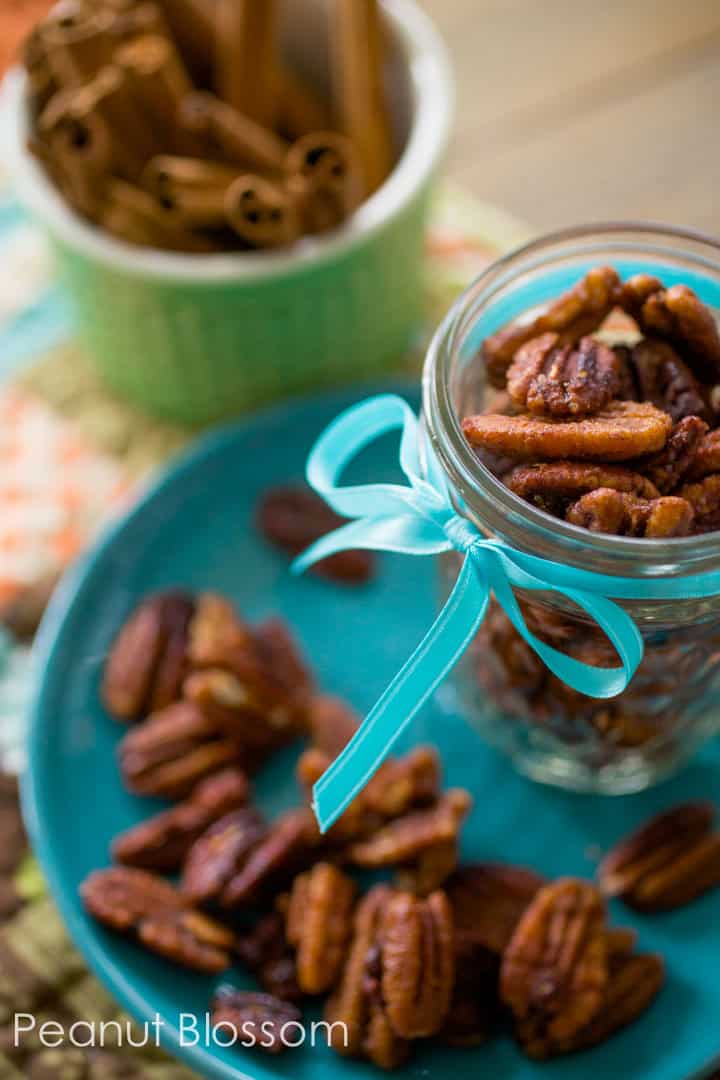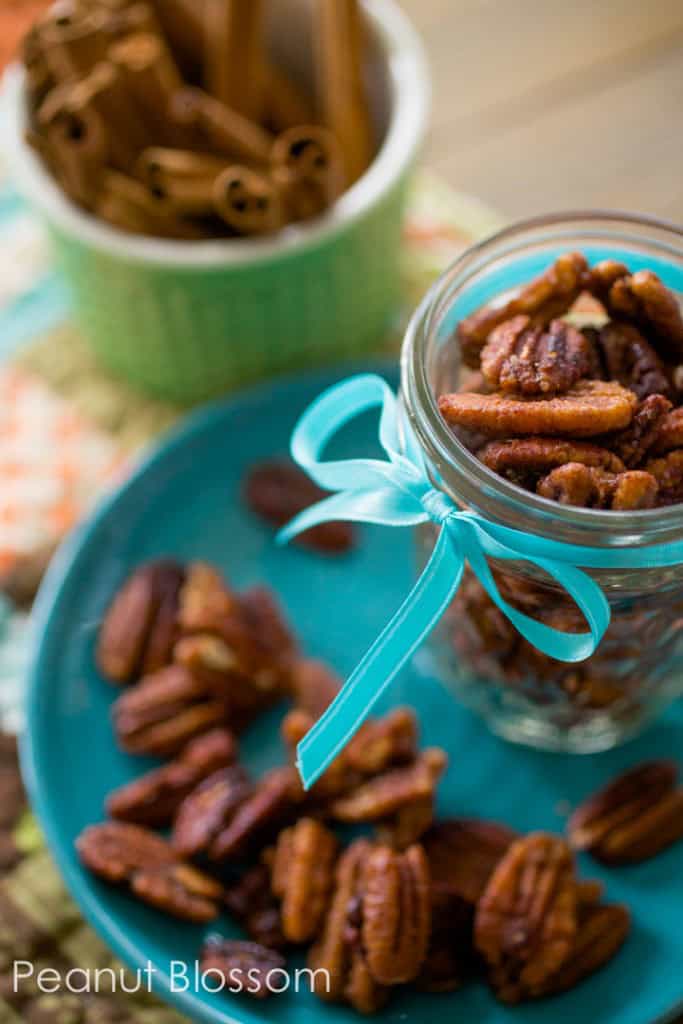 These make an excellent party snack to place in bowls around the house or give as homemade gifts in pretty jars.
You could also sprinkle them over a store bought cheesecake for a crunchy cheesecake topping.