18 ridiculously easy Halloween recipes for kids to make before Trick or Treating. This is a great way to encourage your kids to have some fun in the kitchen this fall!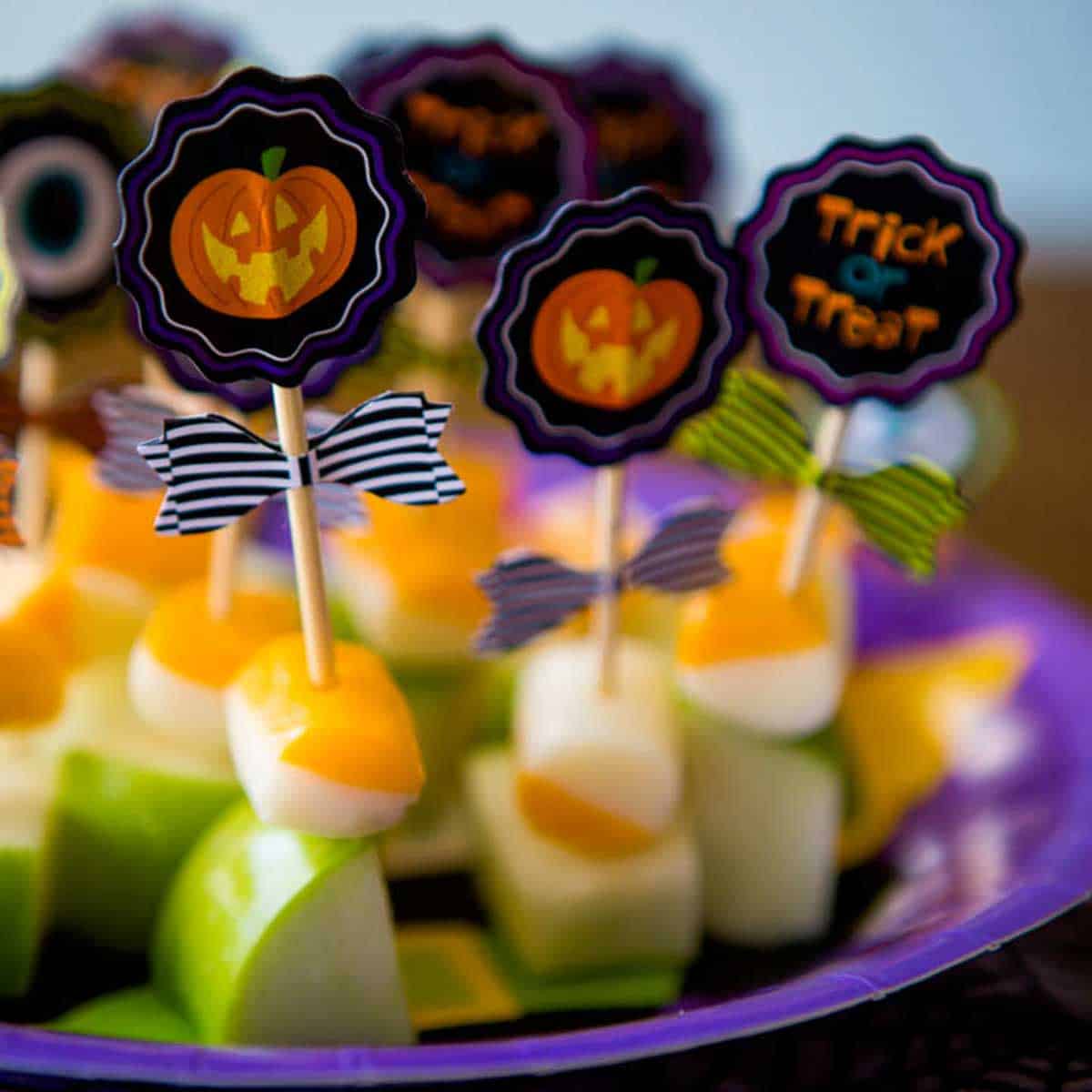 I love to have a festive and fun family dinner during the Halloween season, but Trick or Treat night can be a little bit . . . tricky.
The kids are so excited to get out in their costumes, the last thing they want is dinner.
I usually plan a fun dinner for the night before Halloween. My kids are still in the mood and it is close enough to the actual holiday, we can slow down and enjoy the meal a little more.
The focus doesn't have to be on complicated recipes, sometimes it's just as easy as adding a few fun party plates and straws to dress things up a bit: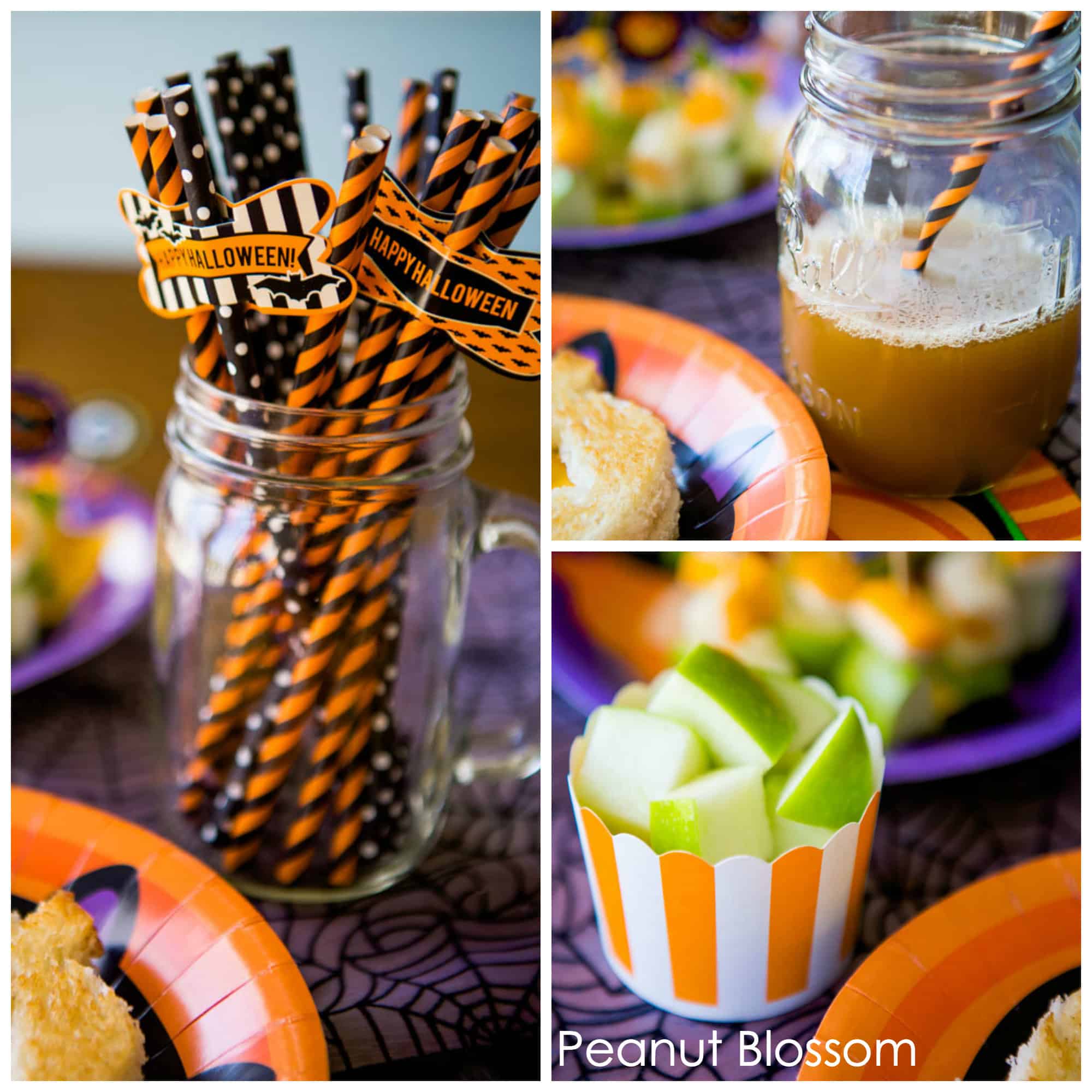 Then pick a few silly, whimsical, Halloween recipes for the kids to try making all on their own while you decorate the table.
From sweet breakfast treats to easy Halloween desserts to healthy dinner ideas and sides, you're sure to find something to make your spooky feast simply perfect.
More Halloween Activities for Kids
Don't miss these festive favorites your kids will love to help make!