This list of fall books for kids is perfect for hosting a "Welcome, Fall" reading picnic in your living room. Stock up at the library, grab a snack, and enjoy a read aloud session with your kids.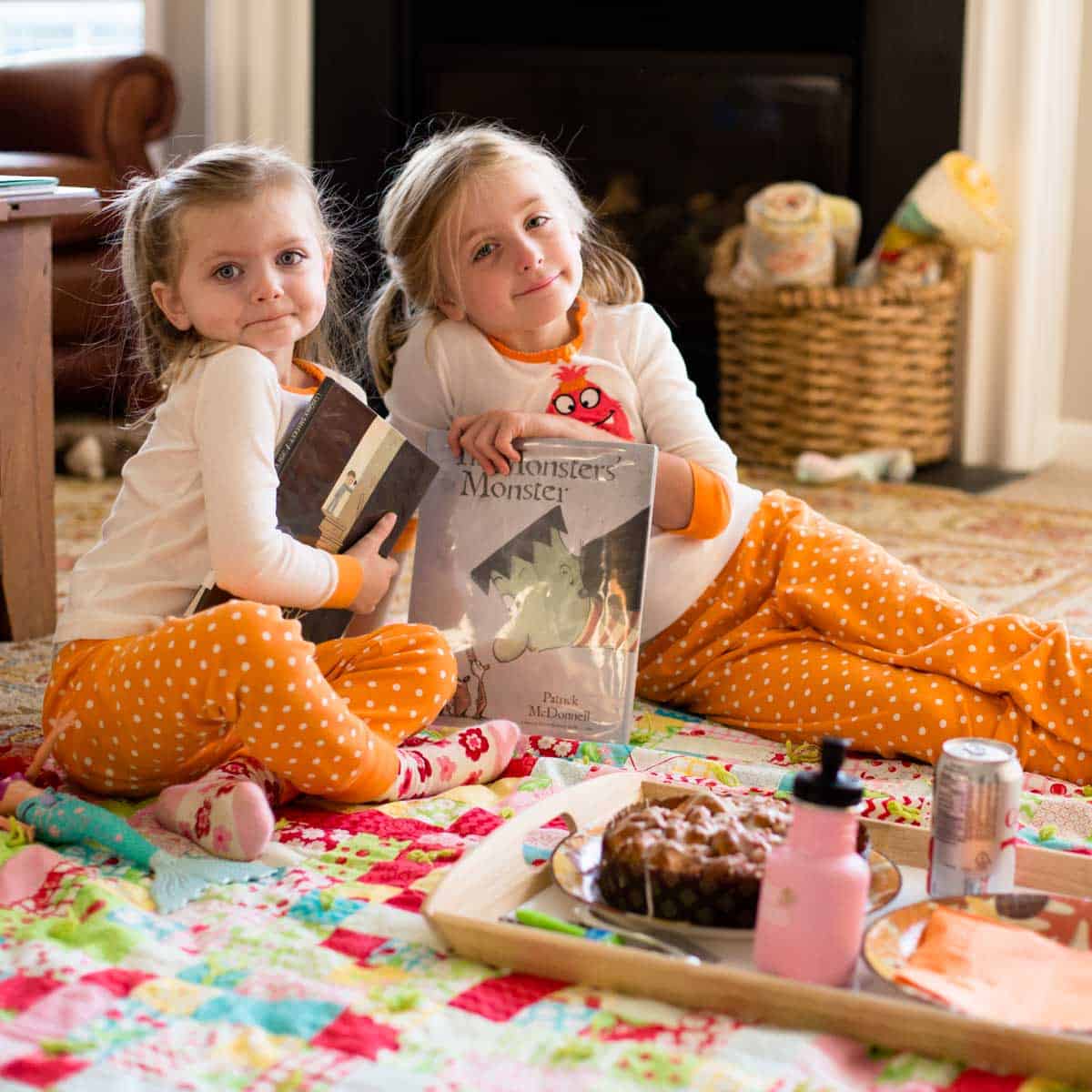 This weekend marks the first day of Autumn. I thought it would be fun to throw an impromptu celebration with my ladies to celebrate and we planned a last-minute Reading Picnic for Saturday morning.
We started this sweet idea over the summer and it was a huge hit. We now plan to do reading picnics for every season of the year.
My girls have always loved doing these picnics first thing in the morning, still in festive jammies (thanks grandma!). It is such a nice relaxing way to start the day.
Want to host your own Halloween-themed Reading Picnic? Here's everything you need to get started.
Jump to:
What You Need for a Fall Reading Picnic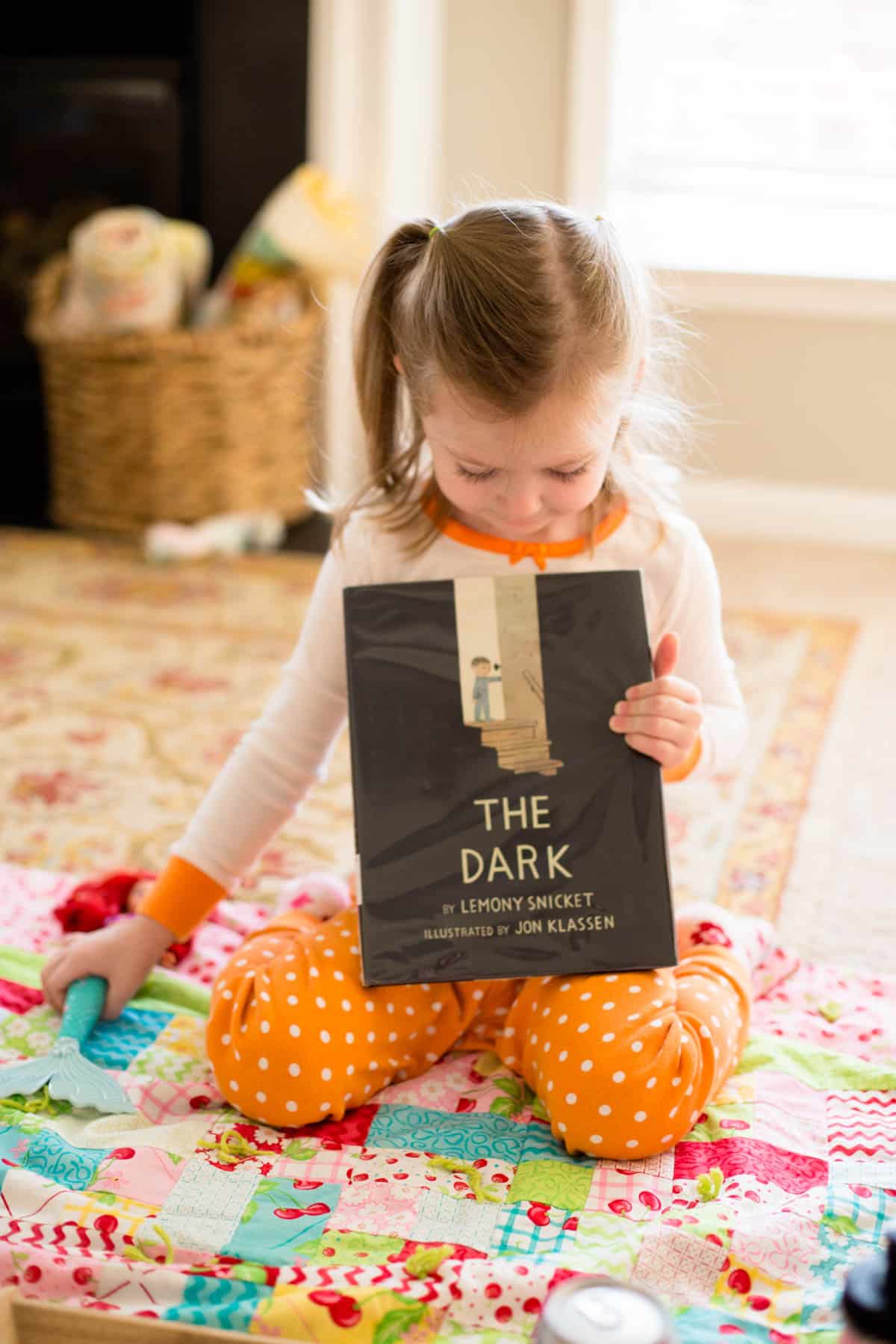 All you need to host an awesome reading picnic this fall is:
Large blanket for spreading on your living room floor
A tray of snacks
A huge pile of picture books for reading together
To make our "Welcome Fall!" reading picnic extra special, I added:
A cinnamon cobblestone bread from the local bakery (If you plan ahead, my easy pumpkin bread would be awesome for this!)
Leftover party paper plates decorated with autumn leaves and matching festive napkins
Suggested the girls get dressed in their favorite Halloween jammies
The Best Snacks
To really get your kids excited about having reading picnics every season, be sure to spoil them with special treats for the party.
They'll enjoy nibbling on something tasty and listen even longer to a larger stack of picture books!
For a breakfast reading picnic, these are my favorite breakfast goodies to serve:
If your reading picnic is later in the day, you may prefer a simple snack. My kids love these:
How the Reading Picnic Works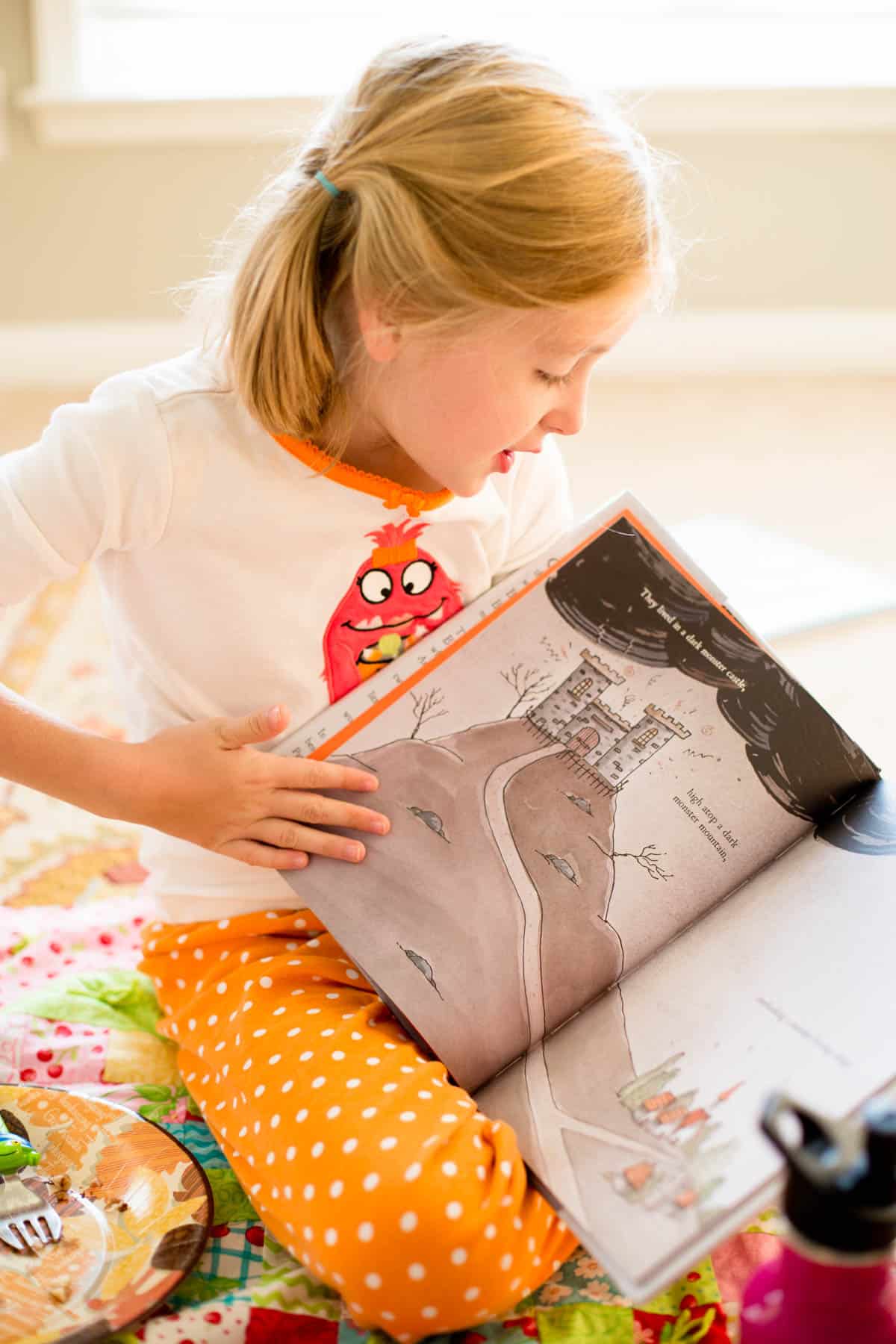 Juggling food and reading out loud may seem like a challenge but I've got the perfect fix:
We take turns reading our picks.
I usually start so the girls can get a few mouths full of food and listen.
Then the Peanut takes her turn to read out loud to us and I munch on my snack.
Now that Little Pea is old enough to take her turn too, she is excited to read out loud to the group having just been a listener for so many years.
Taking turns allows everyone to practice good listening as well as encouraging the excitement to be the reader.
Though, there's nothing wrong with letting your shy kids just enjoy the listening if they prefer.
What to Read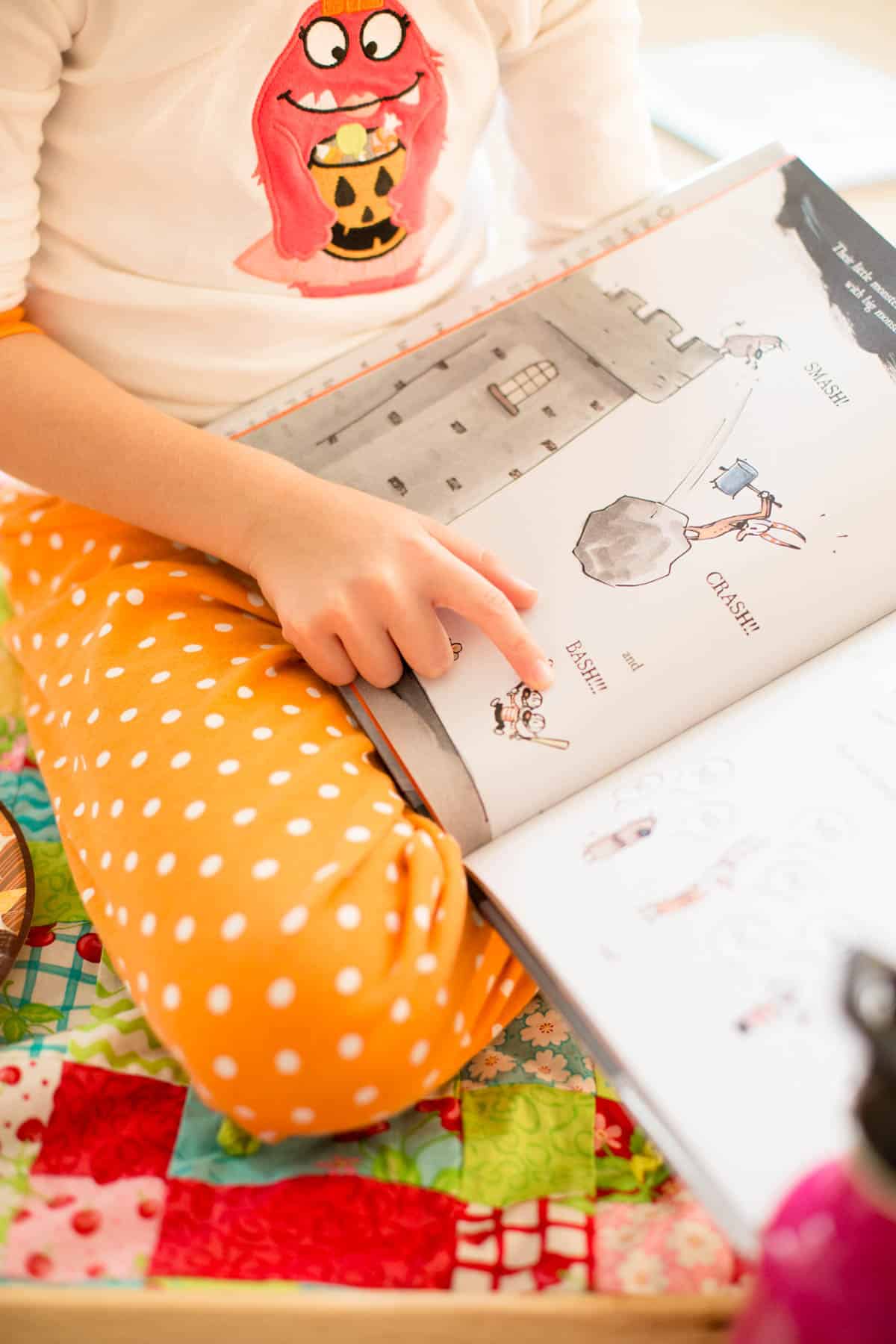 Depending on when you host your fall reading picnic, you might be more in the mood for general fall books, spooky Halloween picture books, or lovely Thanksgiving books that focus on gratitude and the harvest.
We've read children's picture books for all seasons. Here are some of our favorites for fall:
More Picnic Ideas
Picnics can be such a fun way to spend time with your kids. Whether you're enjoying an indoor picnic with tons of books or you're heading out to the great outdoors for an adventure.
Here are some more fun picnic ideas to get you started: