Looking for new after school snack ideas for your kids? These fresh and tasty snacks offer options with plenty of protein and a few with a little bit of sweetness for a fun treat.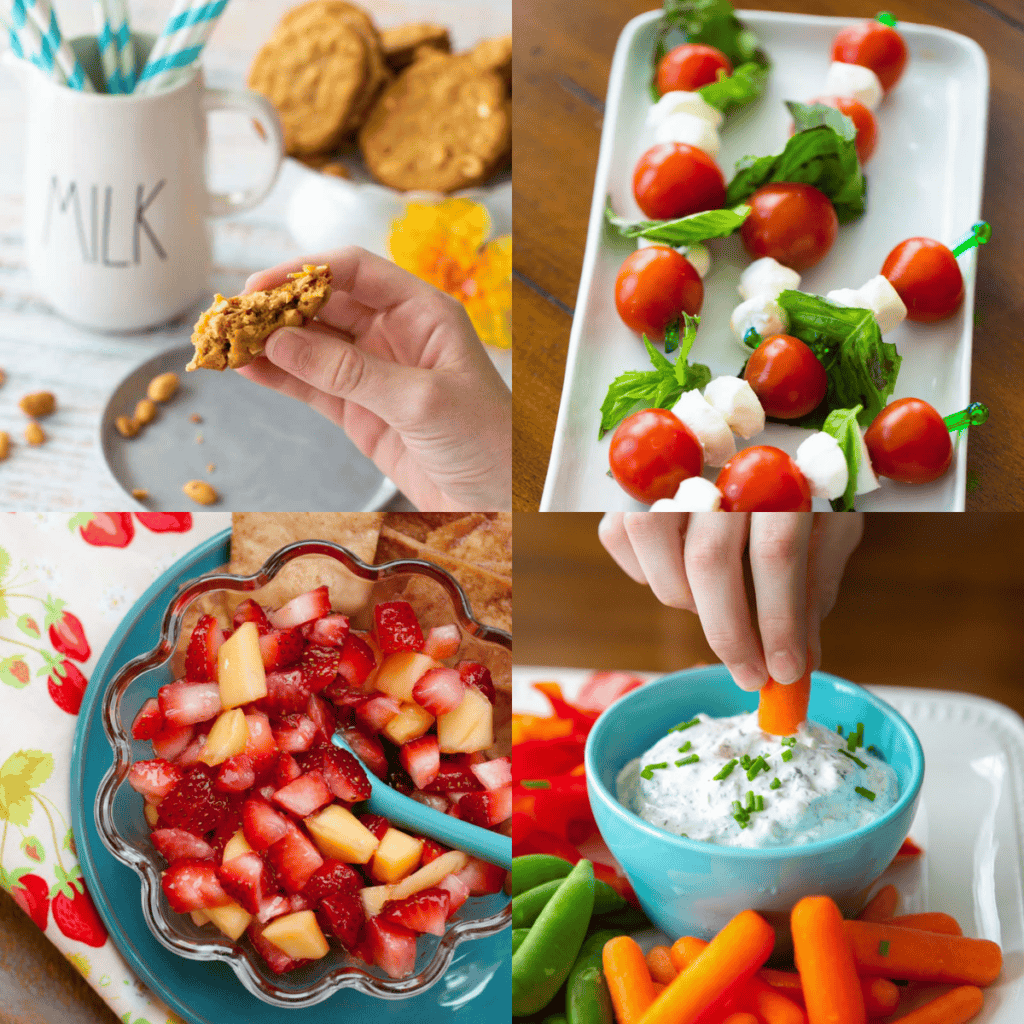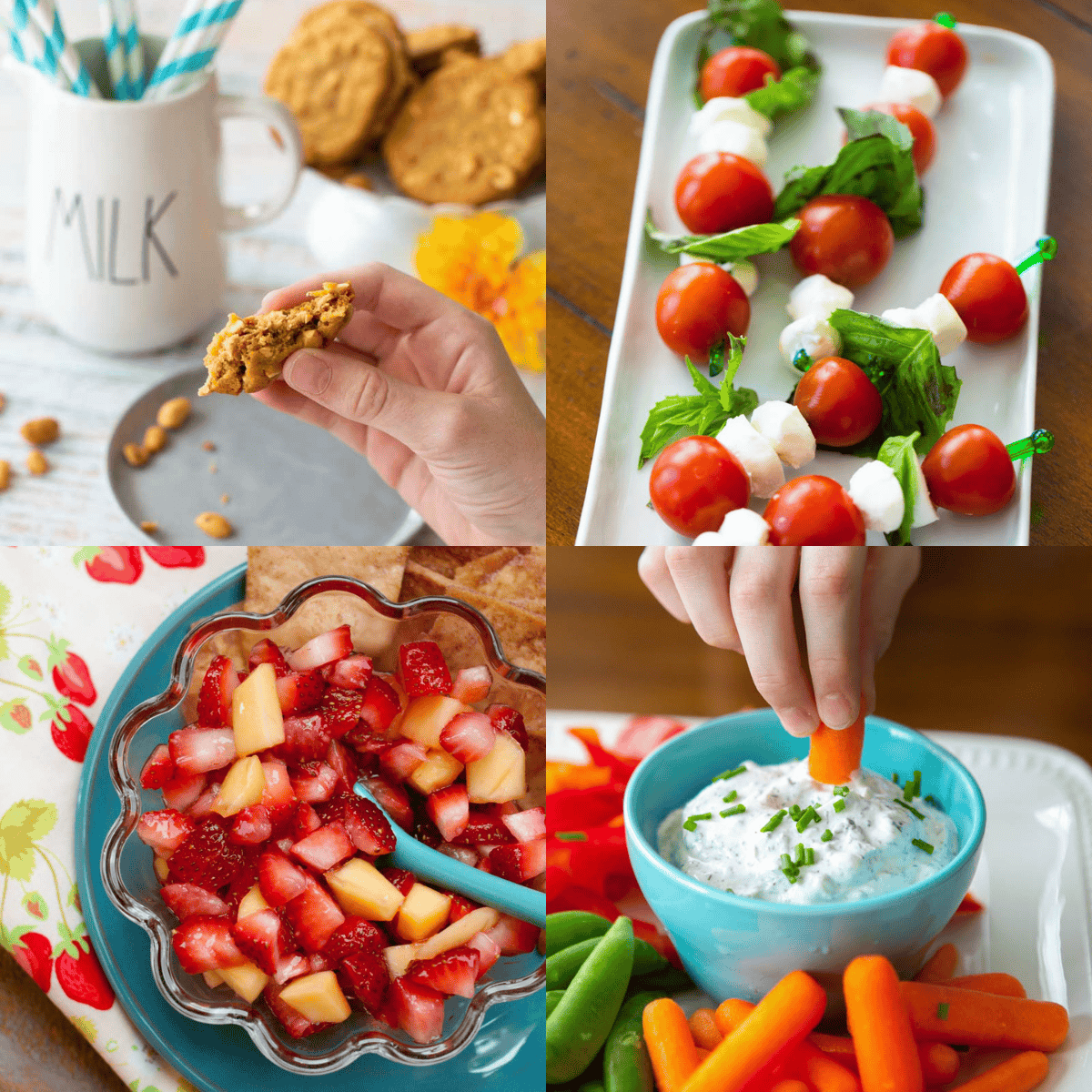 When your kids get off the bus starving, some days you need something ready to grab and go before you head to their next activity and some days you want something that feels a little more like a special treat.
However you need to welcome your hungry kids home, you're sure to find a tasty after school snack that fits the bill here.
My 30 school lunch ideas helps feed them when they're gone, but this will help tide them over before you can make one of these 30 easy school night dinners!
Happy snacking!
Easy Snacks for After School