Many places offer kids cooking classes near you but why pay the expensive prices when you can host your own "summer camp" for kids in your very own kitchen! These easy recipes for kids are perfect for a DIY kids cooking class.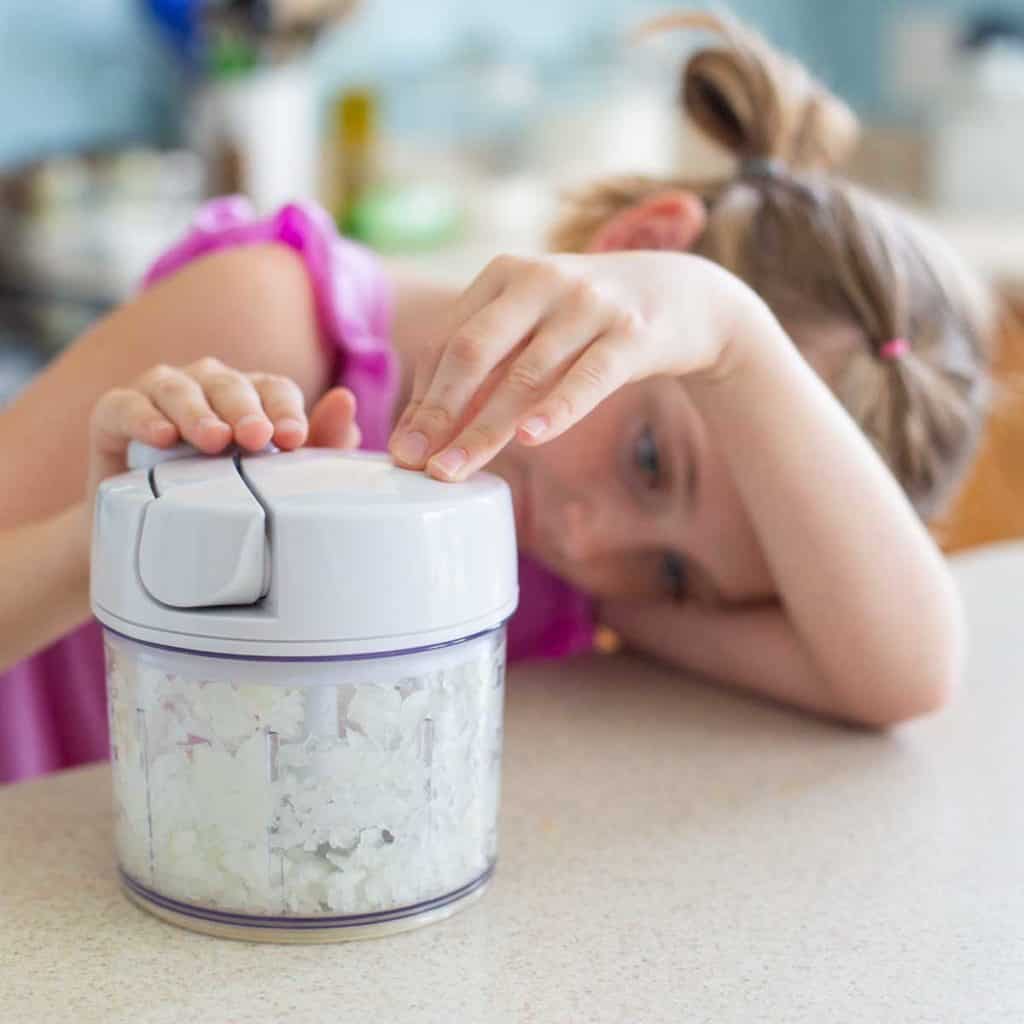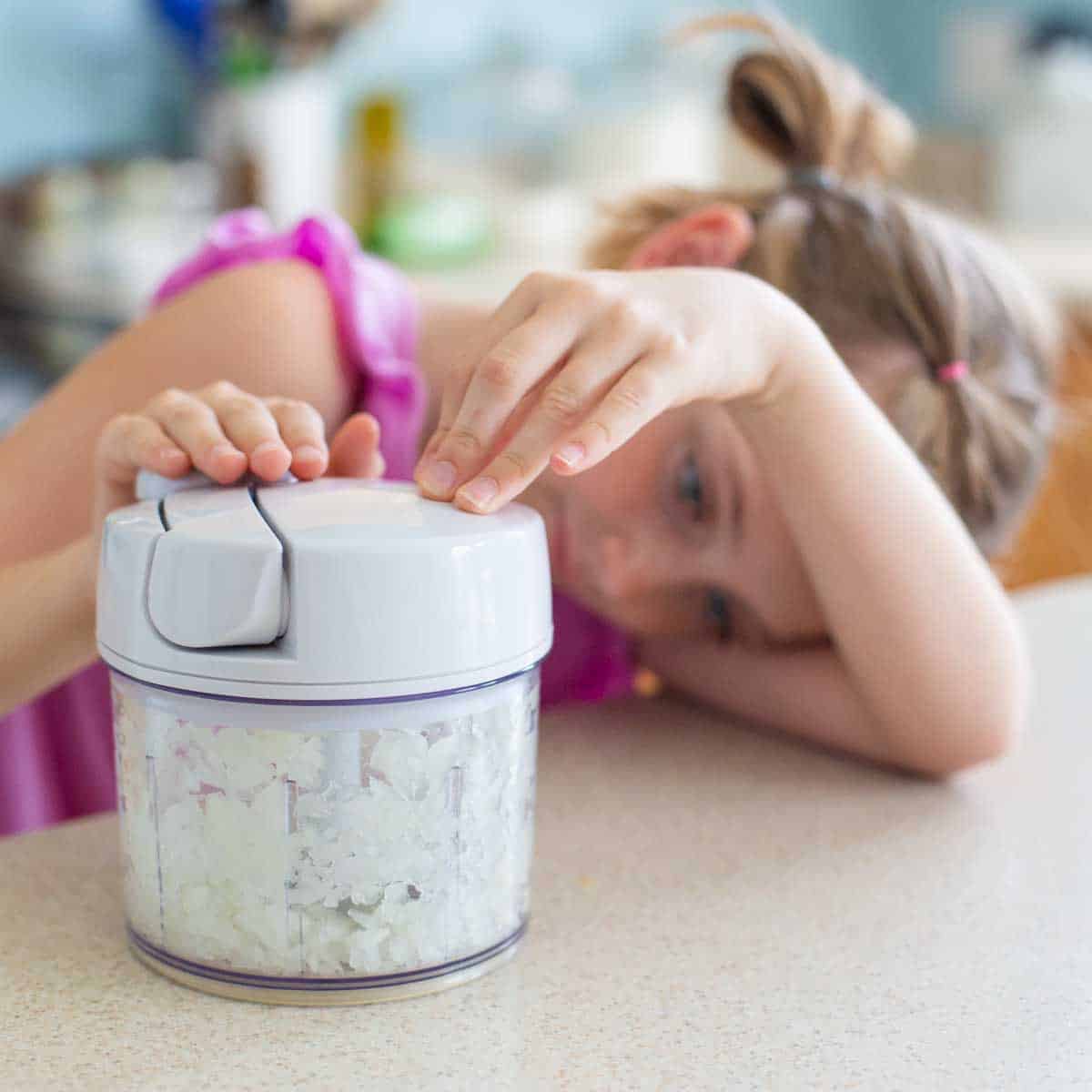 This summer, I want to encourage you to organize your own DIY kids cooking classes right in your very own kitchen with your family.
I'm here to help you every single step of the way. I want this to be an incredible experience for both you and your kids.
Jump to:
🧑‍🍳Why Should Kids Cook At Home?
When you send your kids away to cooking camp, it is hosted in a kitchen they will never cook inside of again. If you teach your kids to cook in your very own kitchen, they will learn:
where all the tools they need are stored
how to work your appliances, especially any quirks or tricks they need with your stove
they can cook whenever a window of time presents itself, they don't need to wait for a special opportunity or for mom and dad to take them someplace unique
The best part of hosting your own kids cooking classes is that you can control exactly which recipes the kids are cooking. Once you encourage the kids to get comfortable in your own home kitchen, they can easily squeeze in a cooking class any day of the week!
🍳Step 1: Use the Best Recipes
We purchased every kids' cookbook on the market when my girls were young.
Truth be told, the vast majority of them were simply awful. The food was either too fussy, too simple to be delicious, or too cutesy and didn't help us get an actual meal on the table.
It frustrated me so much that I wrote my own kids' cookbook:
The Totally Awesome Ultimate Kids' Cookbook
Each recipe in my book is designed to carefully spell out exactly which tasks the kids can be responsible for and which ones that parents should step in with an assist.
Your child is in the driver's seat and will delegate when they need your help. Even if you don't know how to cook well yourself, my book will hold your hand and walk you both through each and every step.
The easy recipes for kids feature simple one-pot recipes work for breakfast, lunch, or dinner.
I want you to get a REAL meal on the table that every single member of your family will love.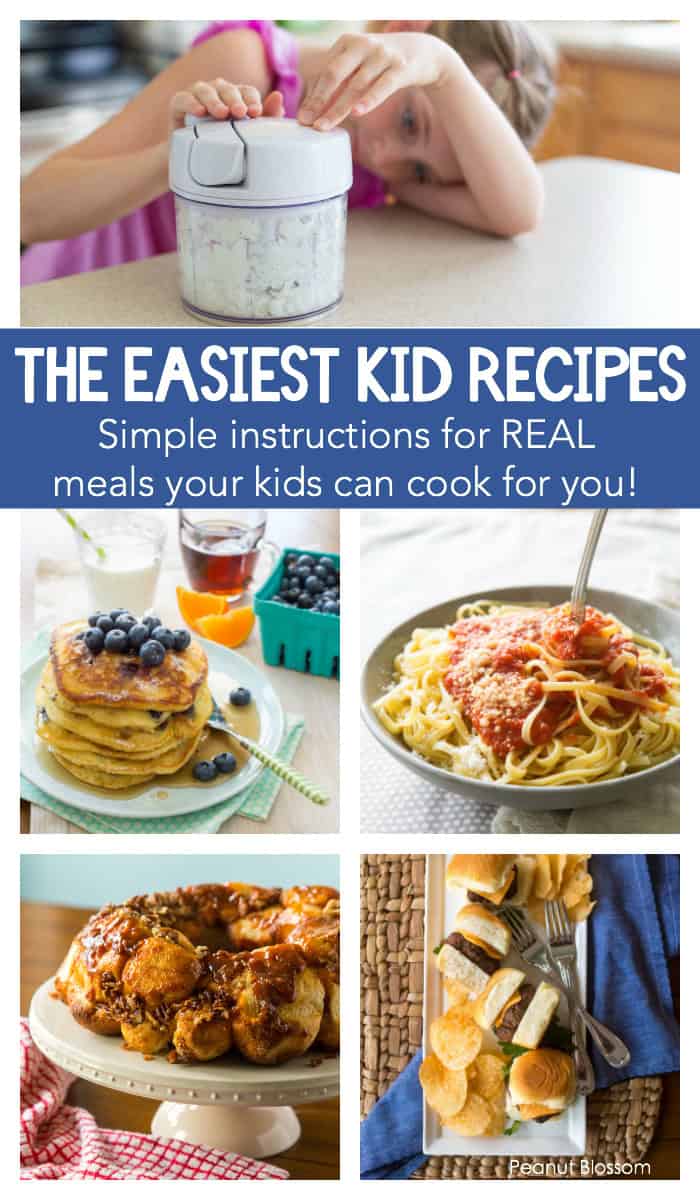 This summer, you can challenge your kids to make amazingly delicious things like:
Vanilla Spice French Toast
Cherry Almond Scones
Mini Hamburger Sliders
The Best Ever Mac & Cheese
Homemade French Fries
And if you have a budding foodie on your hands, you can take them to the farmer's market for the ingredients to make:
Strawberry salad with homemade balsamic dressing
Pesto pizza with fresh tomatoes
Pineapple cashew fried rice
Lime corn salad
There is something in this book for everyone!
If you want to get started before your cookbook arrives, I have several sample recipes right here on this site your kids will love. Be sure to check out some of my favorite easy recipes for kids: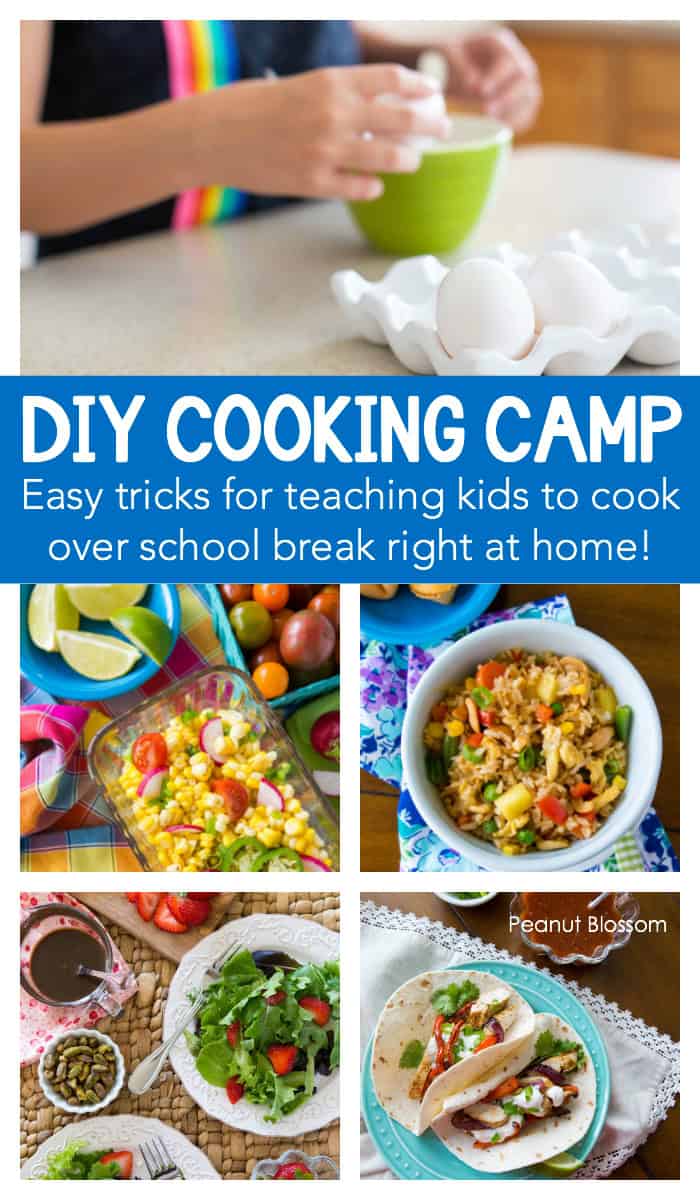 🔪Step 2: Stock the Best Tools
HINT: You probably have most of what you need already hiding in your kitchen drawers! I absolutely do NOT recommend that you get suckered into buying a cooking set that has been marketed for children. They are very often low-quality and can be downright dangerous.
Instead, look for items that have easy long handles, bright colors, and can grow with your kids as their skills improve. I have an entire list of tips and tricks for stocking your kitchen with an itemized list of what we have in ours right here:
CLICK HERE: The best kitchen tools for kids aren't what you think!
⏰Step 3: How to Find Time
Summer vacation, or any extended school break, will always fly by in a flash. Don't let the time with your kids pass you by.
There are two great ways to make sure you earmark some time to cook with your kids:
1. Make a cooking bucket list for the break
Have your kids flag the recipes they want to try before the break is over.
Put a list up (WITH CHECK BOXES next to each item!) in a public place where everyone can see it.
Seeing that checklist every morning will remind you of the fun things you both want to cook together and you can work them into your daily meal plans to check off your list.
Want a ready-made printable checklist that coordinates with the books?? I've made one for you, you can read more about it here.
2. Dedicate one special day every single week
Maybe it is Tuesday mornings and you work your way through the entire breakfast chapter. Maybe it is Saturday afternoon so you can enjoy a backyard picnic dinner.
If you build the habit that one special day every single week will be dedicated to cooking together, your kids will learn to look forward to that time and eagerly plan what it is they want to make with you.
This can be a fantastic habit to establish over any break and then carry through into the busy school year, too!

💪Step 4: Put Your Kids in Charge
If this is all starting to sound like a lot of work for YOU then you're approaching it all wrong.
Our real goal here is to put your kids in control of as many things as possible. You are simply their assistant in this DIY cooking class for kids.
Let them control the meal planning: They should decide which recipe they want to make next. You get veto power, but they should do the work of choosing a Main Dish, a Side Dish, and a Beverage.
Let them control the grocery list: Your kids can read through the recipes and double check against your pantry and fridge which items need to be purchased to complete the meal. You can choose to trust them and let them experience the results of the failure to plan or you can double check their work before you shop. Either way provides an opportunity for you to talk about substitutions to recipes and how to work with what is on hand in your kitchen in a pinch.
Let them control the grocery shopping: With list in hand, let them find what the need at the store! It's a great opportunity to discuss choosing the best value for your dollar with each item. If you order your groceries online, let them learn how to set up the order for final purchase. Then you're also teaching computer skills in the mix!
Let them control the cooking: Each of my recipes will put your kids in charge of the cooking. The recipe directs them to ask for your help when they need it.
Let them control the clean-up!: Even as an adult, I can't stand doing the dirty dishes after a meal. I specifically wrote my recipes to be the lowest mess possible. The one-pot recipes keep dirty dishes to a minimum. If you can assist your child with cleaning as you go, it will be even better. But every good chef knows to leave the workspace fresh for the next day, so it is crucial to establish the habit of your kids washing everything up when the meal is done.
❤️Reap the Benefits!
You will connect with your kids and make precious memories you both will cherish as they grow.
You will teach your kids crucial life skills that make them happier and healthier adults.
Your kids learn that mom and dad will say "YES!" to trying something new.
Your kids learn that mom and dad trust them to be responsible for tasks that help the family.
Your kids experience a sense of empowerment and a major self-confidence boost that will carry them through the teen years.
Get Your Copy of The Totally Awesome Ultimate Kids' Cookbook Here.
More Fun Ways to Engage Your Kids