This simple Italian dinner menu will inspire kids to run their own Italian restaurant at home for their family. Inspired by Blaire Wilson, American Girl's doll of the year.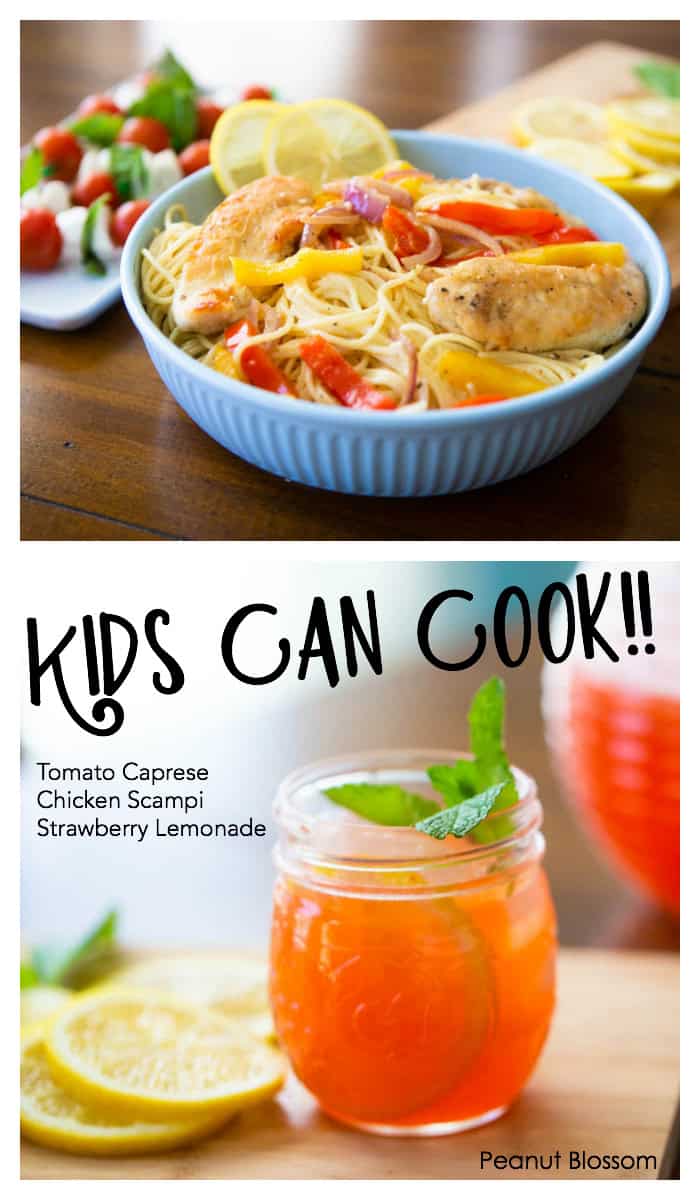 The best family dinner we have ever had started with a jar of tomato sauce and ended with a full blown Italian restaurant in my kitchen.
It was a crazy busy night. I hadn't been to the grocery store but I needed to get dinner on the table fast. I rummaged around our pantry looking for anything that might work. I found a box of pasta, a jar of sauce, and some frozen peas in the freezer. Done.
Spaghetti is one of Little Pea's favorite meals. When she saw the pasta, she got excited and asked if she could help make dinner.
While we got the water boiling, my sweetie asked me how to say "Hello" in Italian. She was intrigued by the word "Ciao," which lead me to playing Andrea Bocelli's Time to Say Goodbye on our kitchen speaker.
The next thing I knew, there were paper menus at the table, place cards that said "Ciao" at each plate, lit candles and pretty paper napkins, a sign that said "Little Pea's Restaurant" on the front door for Tim to see when he got home, and my little chef was reviewing her big sister's resume as she applied to work as hostess at the restaurant.
It all happened so fast and was so utterly unplanned but it was the most fun our family had at dinner together in ages.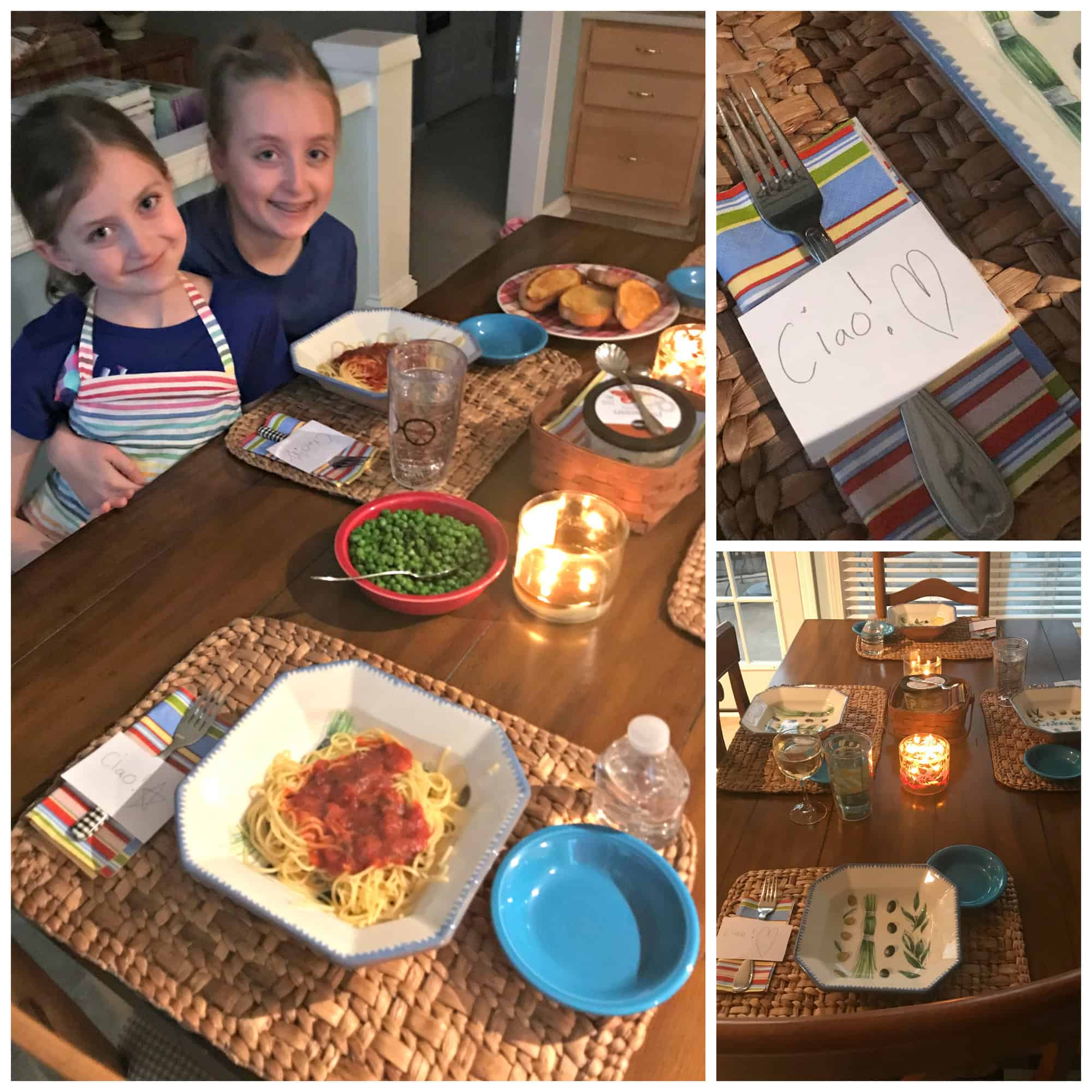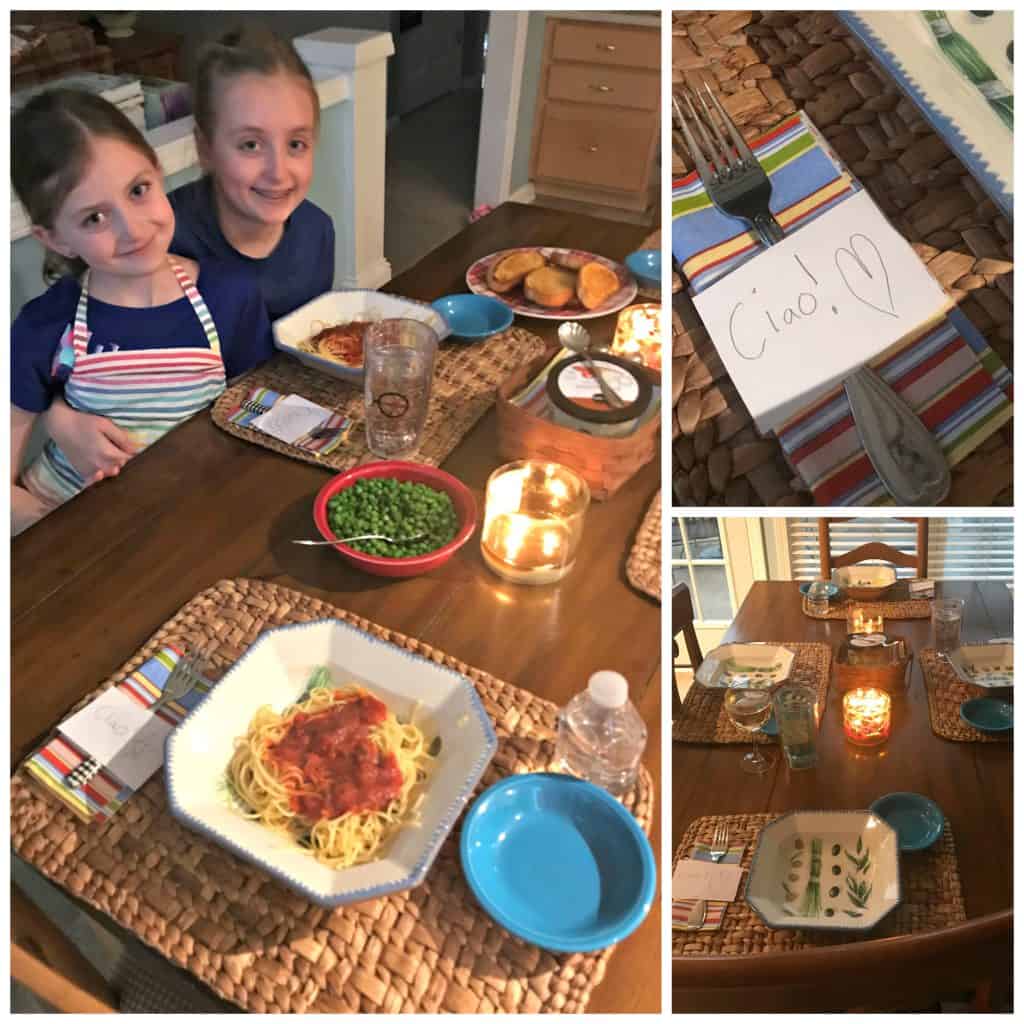 My kids think about cooking like they do playing. It's not something they do every single day, but when they do get in the kitchen, our focus is on fun. Which is exactly why I fell in love with American Girl's newest doll of the year, Blaire Wilson.
Blaire lives on her family's farm and helps them with a farm-to-table restaurant. You can read all about why I think she is the very best American Girl doll over here.
Our friends over at American Girl were kind enough to send us Blaire's kitchen set to test out on Little Pea and see what my own chef-in-training thought of Blaire's restaurant.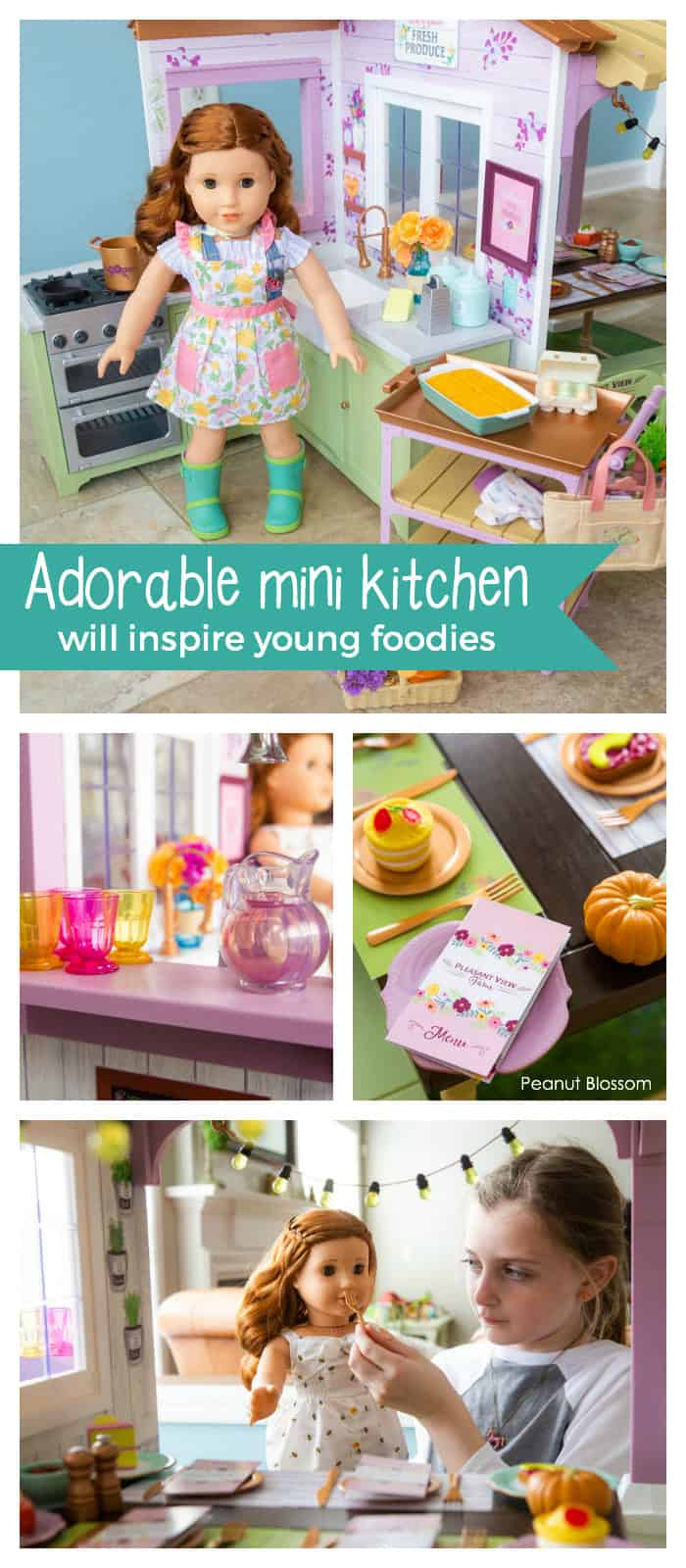 I'm not sure which of us was more excited--Little Pea or me. We were both squealing over all the adorable details in Blaire's kitchen set. The very first thing I noticed was that the tiny food pieces were things that *I* would love to eat: salmon, pasta, cornbread, and a caprese tart.
No pizza, no chicken fingers, no pb&j. Blaire and her family cook restaurant-quality food with an emphasis on garden produce.
This month I'm celebrating Kid Chefs everywhere. I want to encourage your little ones to play in the real kitchen like mine do. I was so inspired by Blaire's storyline and her amazing kitchen, I developed a kid-friendly Italian dinner menu based on her food for your kids to make for you!
Paper placecards and restaurant sign, not included. Ha!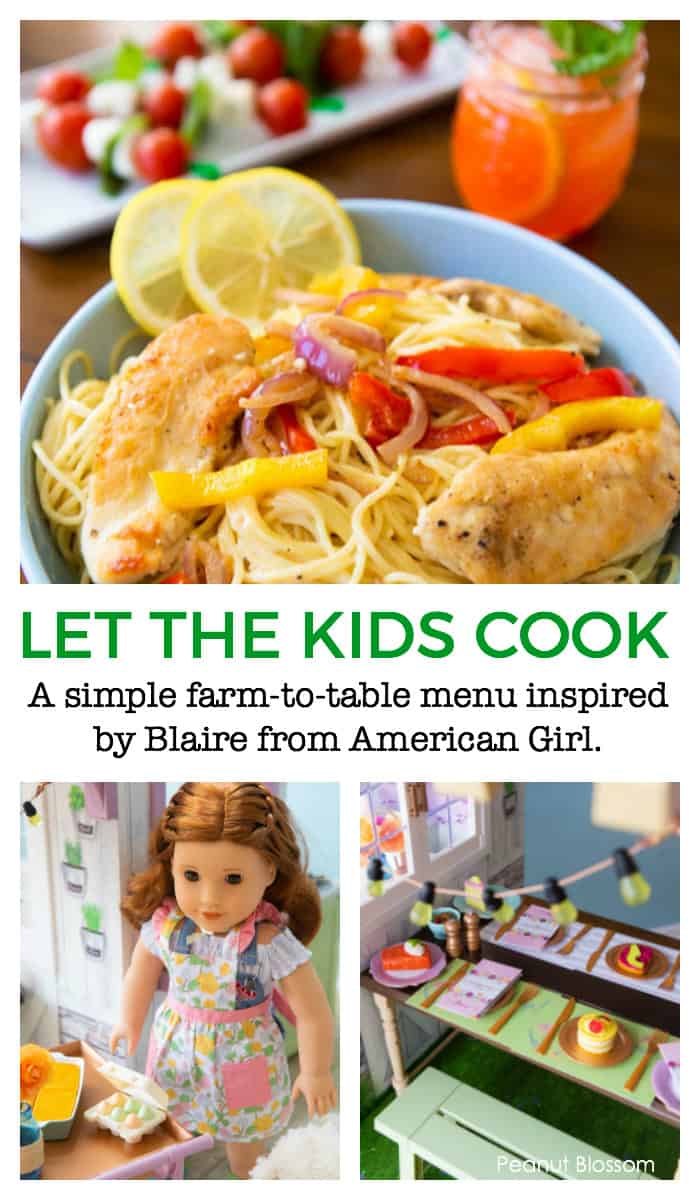 When looking over Blaire's menu, I knew I wanted a pasta dish for this kid-friendly Italian dinner menu. After chatting with my girls, we decided to create a buttery chicken scampi with fresh garden veggies for the main course.
I turned Blaire's caprese tart into caprese kabobs, a super simple appetizer or side dish to go with the scampi.
And inspired by Blaire's adorable little pitcher set and mason jars, we finish our meal off with a homemade strawberry lemonade.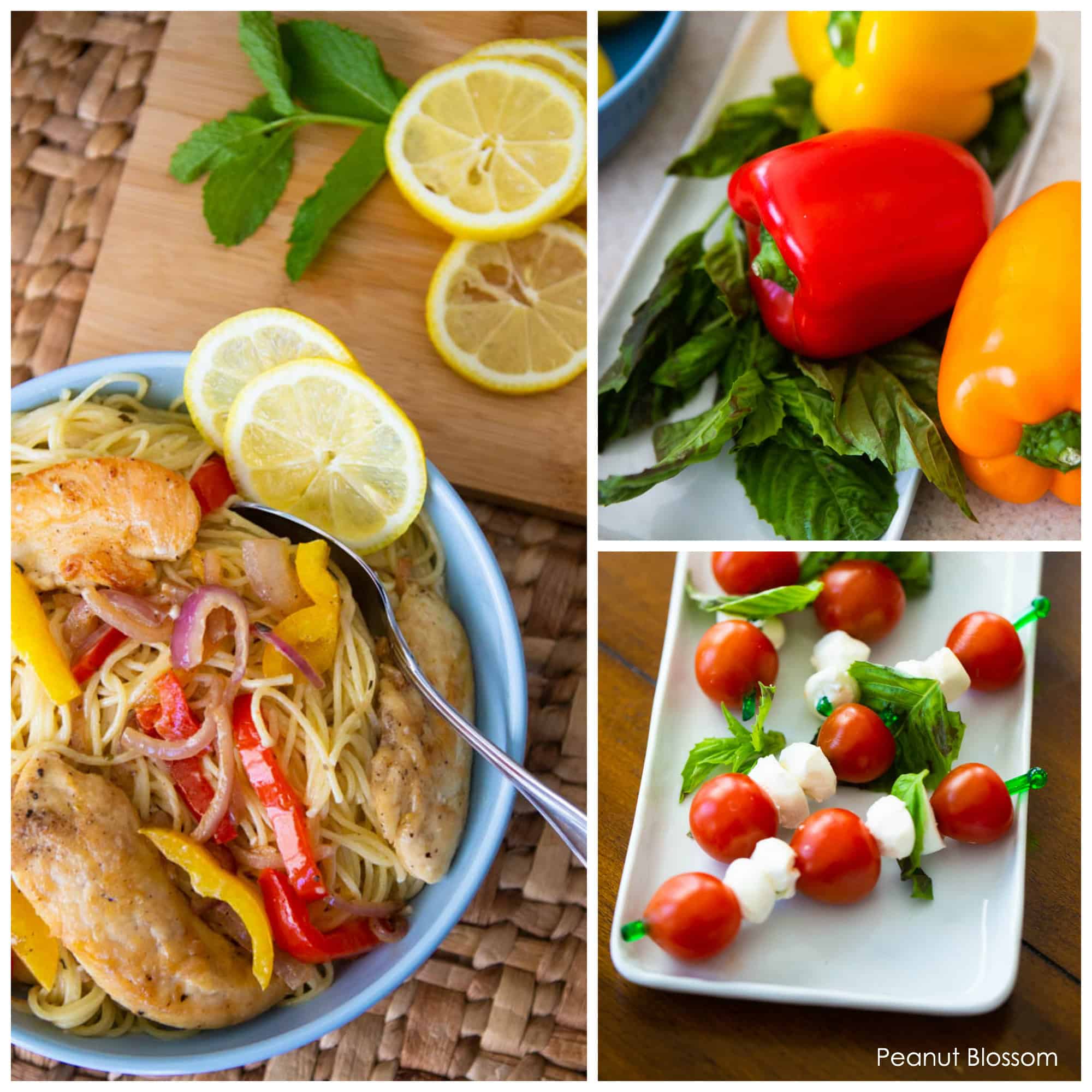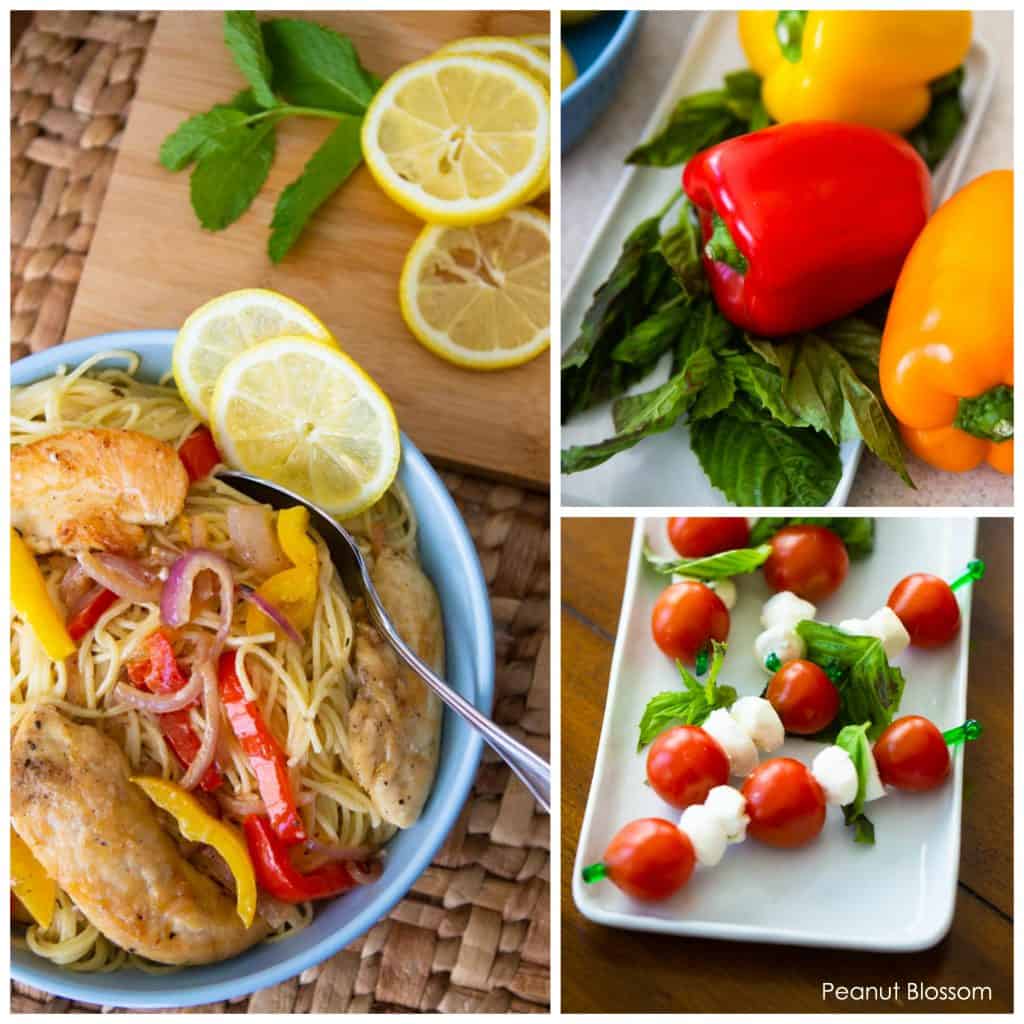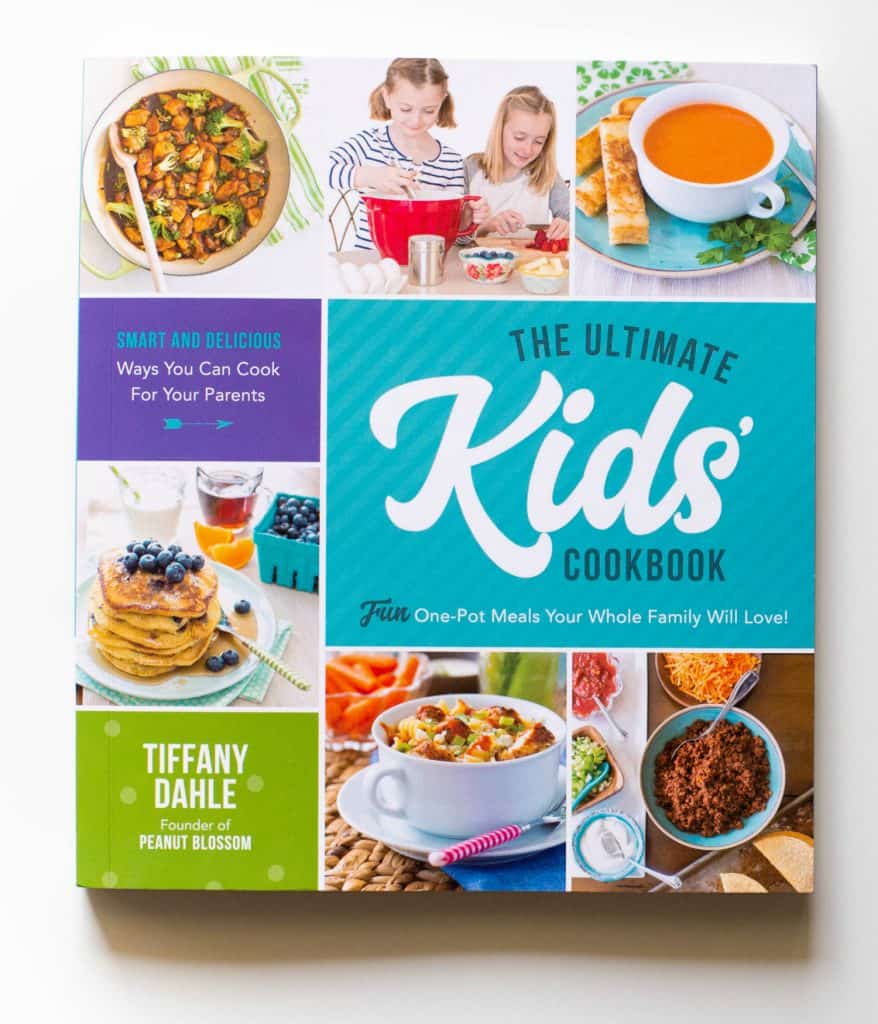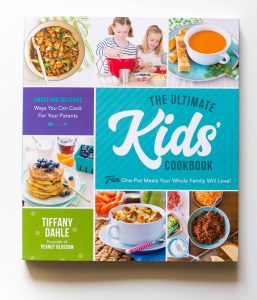 All three of the recipes are written in the same style as my children's cookbook: The Ultimate Kids' Cookbook. I want you to be able to print them off and hand to your kids. Give them some ownership and control over producing this Italian dinner menu and watch them glow with pride!
In honor of our Kid Chef Month, my publisher is giving away one copy of my book EVERY WEEK in April! Each winner is announced on Friday and then the next week's giveaway starts up. You can enter to win your own cookbook right here.
American Girl also has offered to send a Blaire doll and book to one of my lucky readers! Her winner will be announced on May 1. Enter to win a Blaire doll right here.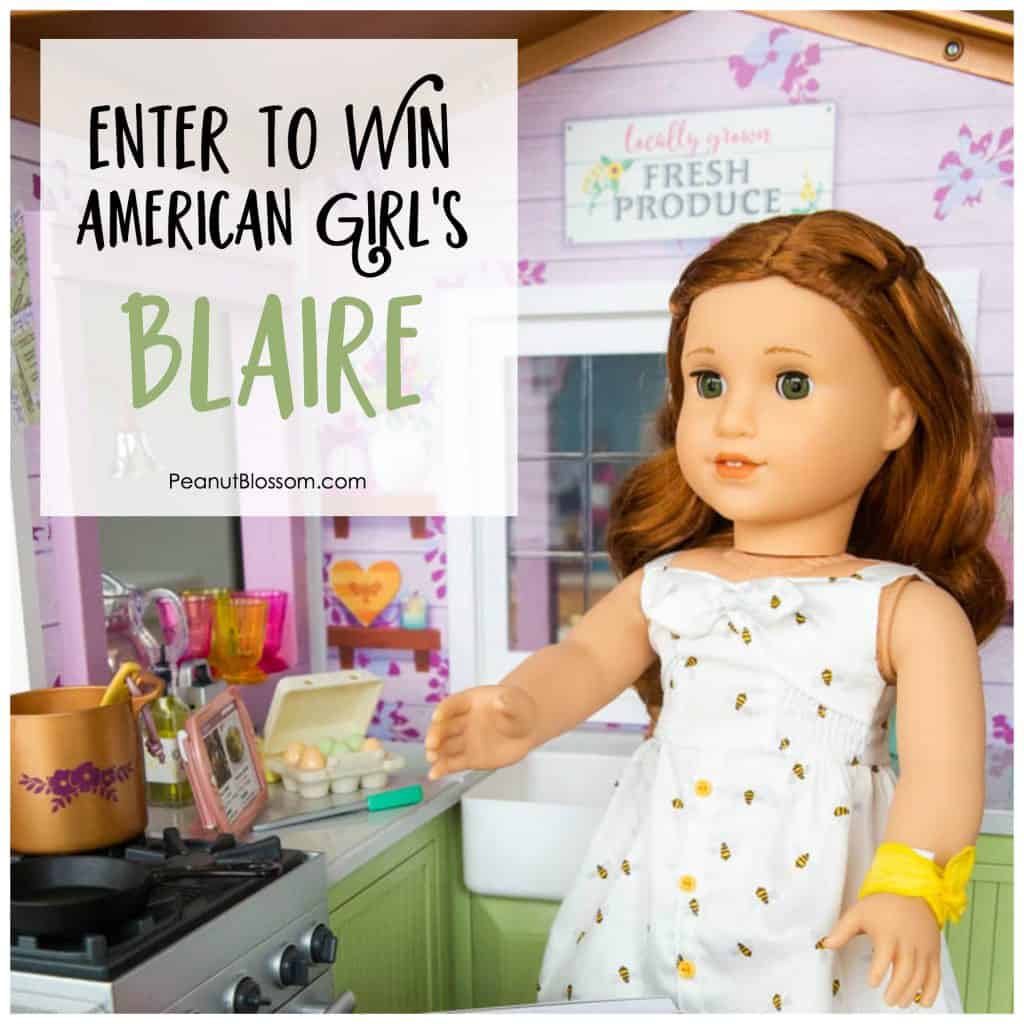 Simple Italian Dinner Menu for Kids:
This fresh Italian dinner menu is a little more advanced than a jar of sauce and a box of pasta, but kids will love the opportunity to cut up the fresh produce and turn it into a full dinner. Even picky eaters may feel encouraged to try something new once they have prepared it themselves:
Fresh strawberry lemonade: Get the full recipe here.
Simple caprese kabobs
Delicious chicken scampi with sautéed garden veggies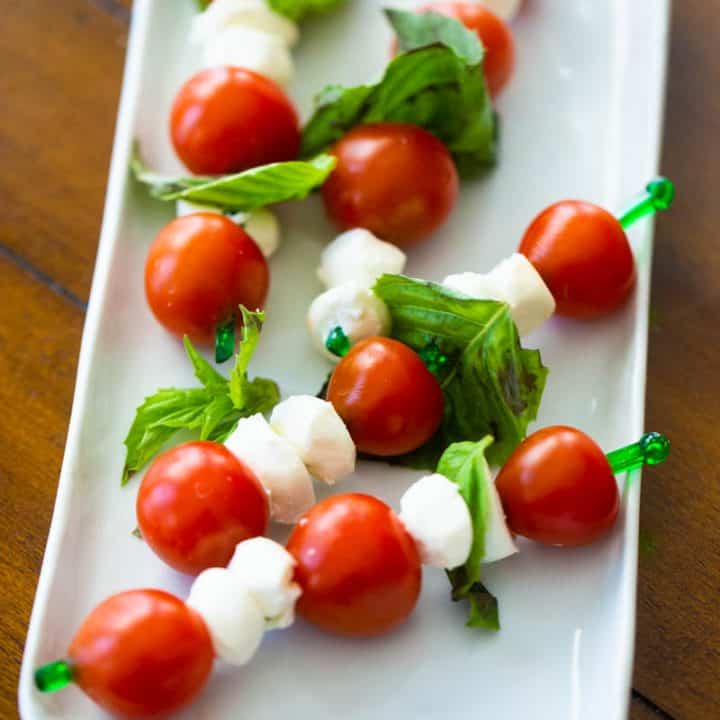 Easy Caprese Kabobs
These simple Italian caprese kabobs are perfect for using up the tomatoes from the farmer's market. The perfect summer side dish for kids to cook.
Ingredients
1 pint fresh cherry tomatoes
1 bunch fresh basil leaves
1 package fresh mozzarella balls, mini sized
Balsamic glaze from Trader Joe's or a drizzle of olive oil (optional)
Instructions
Hey kids, this recipe is for you!
Gently rinse the cherry tomatoes under cold water. Pat them dry with a clean kitchen towel. Rinse the fresh basil and gently pat it dry with the towel, too.
Create an assembly line station by placing the tomatoes, the basil, and the mozzarella in a line on your counter next to a pile of kabob skewer sticks.
Working one skewer stick at a time, carefully poke one tomato and then one mozzarella ball onto the stick. Add a fresh leaf of basil and then repeat until the stick is filled. Place it on a pretty plate or tray.
Repeat until all the kabobs are filled. The dish is most delicious when everything is served at room temperature. You can serve it with a tiny drizzle of olive oil or balsamic vinegar glaze, we love the one from Trader Joe's. A sprinkle of salt & pepper is also delicious.
Chicken scampi with sautéed garden veggies:
This recipe looks long, but I have detailed instructions for young chefs. Parents, you can help by preparing the peppers and onion and draining the pasta but your kids really can do the rest!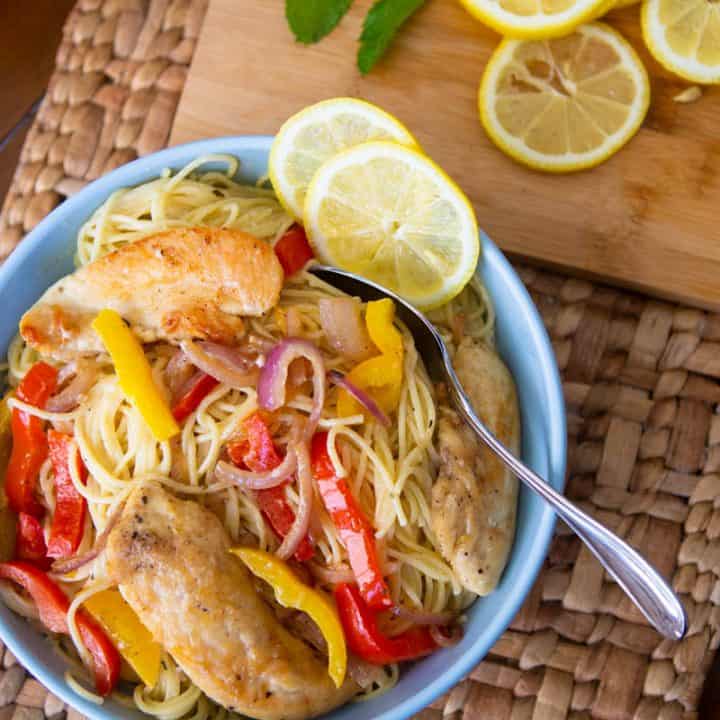 Olive Garden Copycat Easy Chicken Scampi
Cook Time:
3 hours
20 minutes
Total Time:
3 hours
40 minutes
This chicken scampi has a rich buttery garlic sauce mixed with fresh garden veggies and a splash of lemon. Easy enough for kids to make for. their families. Serve with a sprinkle of parmesan cheese.
Ingredients
1 box (16 oz) thin spaghetti
1 red bell pepper
1 yellow bell pepper
½ red onion
1 pound chicken breast tenderloins
Salt & pepper
4 tbsp flour, divided
2 tbsp olive oil
4 tbsp butter, divided
2 tbsp minced garlic
2 cups chicken broth
½ tsp red pepper flakes
1 ½ tsp Italian seasoning
1 lemon
½ cup heavy cream
Instructions
Hey Kids, this recipe is for you!
Fill a large pasta pot with water ⅔ full. Set it over a burner on medium-high heat to bring it to a boil. When the water is boiling, add a big pinch or two of salt to the water and then add the pasta to the pot. Cook the pasta for the shortest time listed on the package, stirring occasionally. Have an adult help you drain the pasta and set it aside.
While the water is coming to a boil, prepare the veggies. Wash and dry the peppers. Cut the peppers in half and remove the seeds and stem. Lay the peppers skin side down on your cutting board and cut them into thin strips. A butterknife should work for this, but if you have trouble ask your parents which knife to use. Set the peppers aside in a bowl.
Cut the top and bottom of the red onion off. Then, with a flat side down on the cutting board, cut the onion in half. Peel off the outer layer of the onion and discard it. Cut the onion into thin slices. If you have trouble, ask an adult for help.
Place the chicken in a plastic ziptop baggie. Sprinkle a pinch of salt and pepper into the bag. Add 2 tbsp of flour to the bag and seal it shut. Toss the chicken around in the flour until it is evenly coated. Set the chicken aside.
Place a large skillet over medium-high heat. Add 2 tbsp olive oil and 2 tbsp butter to the pan. Using a pair of long tongs, shake off the excess flour from each chicken tenderloin and add it to the skillet in a single layer. Cook the chicken for 4 minutes and then flip it over and cook another 4 minutes on the other side. Use the tongs to transfer the chicken to a clean dinner plate and cover it with aluminum foil.
Add 2 tbsp butter to the pan and melt it. Add the prepared veggies and stir them in the butter. Cook them for 3 - 5 minutes until they are softened. Use a slotted spoon to remove the veggies from the pan and add them to the plate with the chicken.
Add the garlic to the pan and stir for 30 seconds. Add the remaining 2 tbsp of flour to the pan and whisk it into the butter for 20 - 30 seconds.
Pour in the chicken broth and whisk it into the flour. Add the red pepper flakes and Italian seasoning to the pan. Reduce the heat to medium and let it simmer for 10 minutes.
Wash and dry the lemon. Cut it in half with your butter knife. Squeeze the juice into the skillet and stir it in with a spoon. Add the heavy cream and stir it into the sauce.
Add the peppers and chicken back to the pan. Stir them into the sauce and let them warm up again for 2 - 3 minutes.
Add the pasta to the pan and use the tongs to gently toss the pasta in the sauce. Cover the skillet and let the pasta heat through for 2 minutes.
And quick, before you go . . .
Like to celebrate? Get on the list!!
I love sharing seasonal recipes and ideas for celebrating the holidays. This recipe is perfect for planning a fun evening with your kids any time in the spring or summer. If you'd like more ideas for the coming holidays, be sure to get on my weekly email list where I share the latest ideas for making the season special:
GET ON THE LIST