This simple Italian dinner menu will inspire kids to run their own Italian restaurant at home for their family. Inspired by our favorite Olive Garden menu items, this is a fun dinner for kids to make for their family.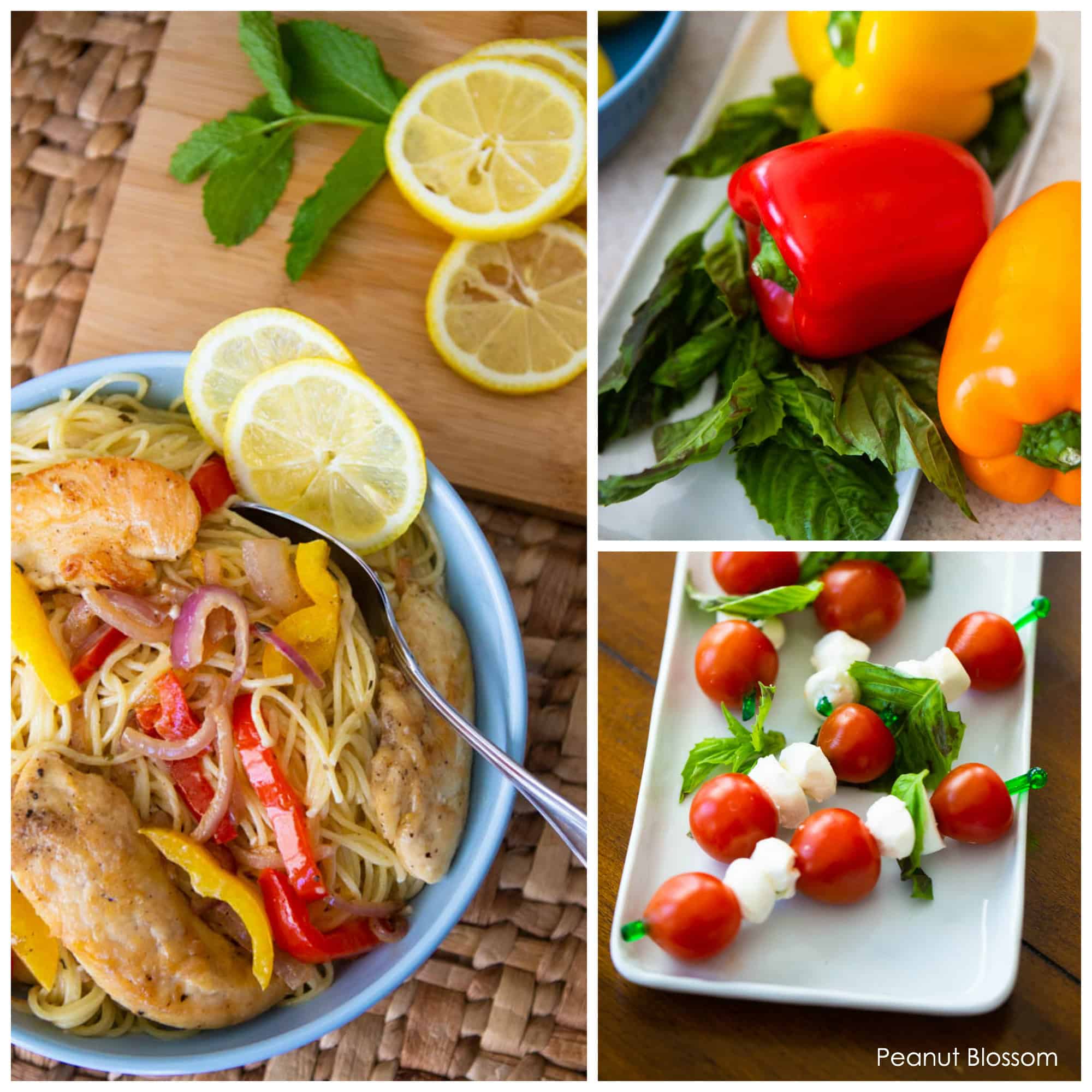 The best family dinner we have ever had started with a jar of tomato sauce and ended with a full blown Italian restaurant in my kitchen.
It was a crazy busy night. I hadn't been to the grocery store but I needed to get dinner on the table fast.
I rummaged around our pantry looking for anything that might work.
I found:
a box of pasta
a jar of sauce
some frozen peas in the freezer
Done! Spaghetti is one of Little Pea's favorite meals.
When she saw the pasta, she got excited and asked if she could help make dinner.
While we got the water boiling, my sweetie asked me how to say "Hello" in Italian.
She was intrigued by the word "Ciao," which somehow lead me to playing Andrea Bocelli's Time to Say Goodbye on our kitchen speaker.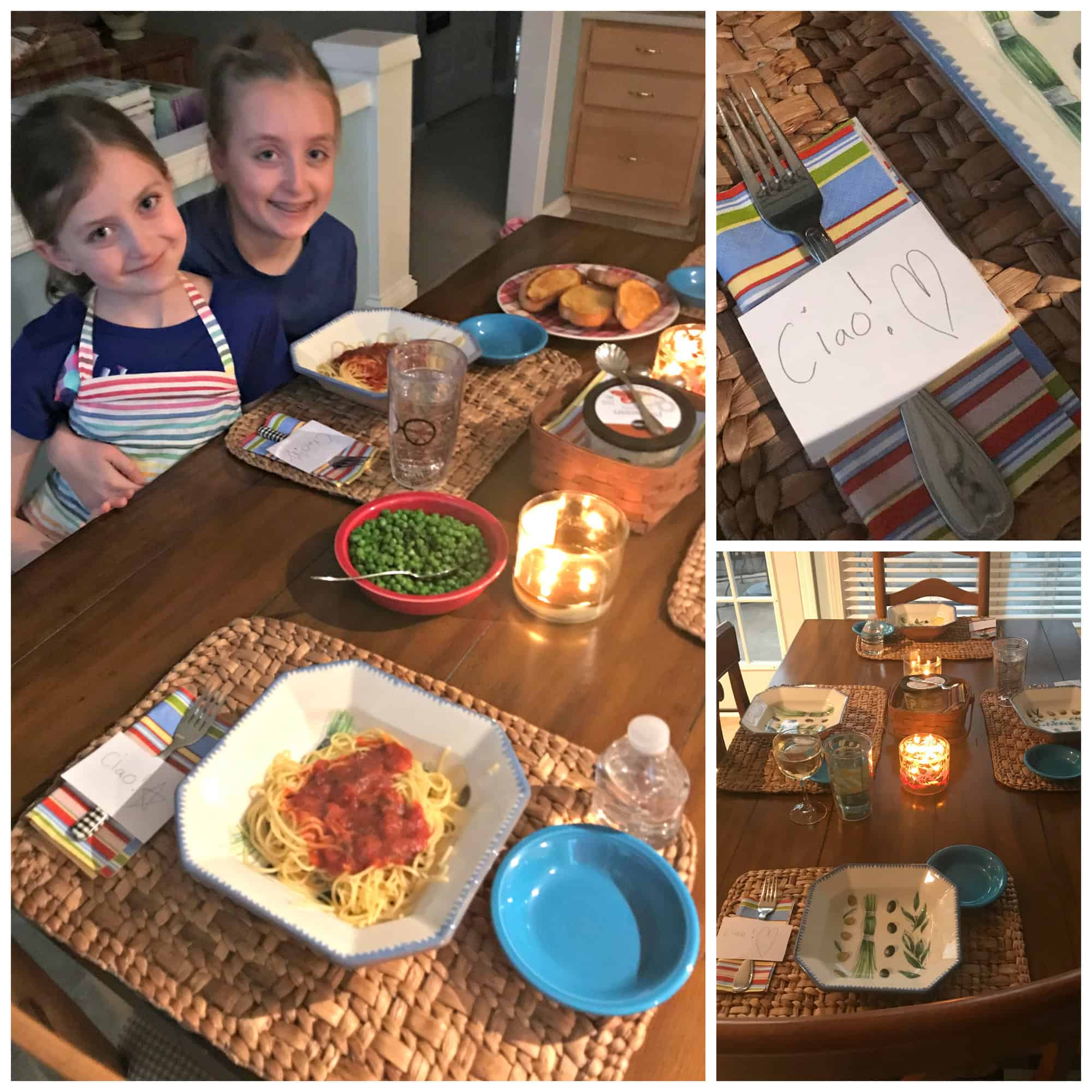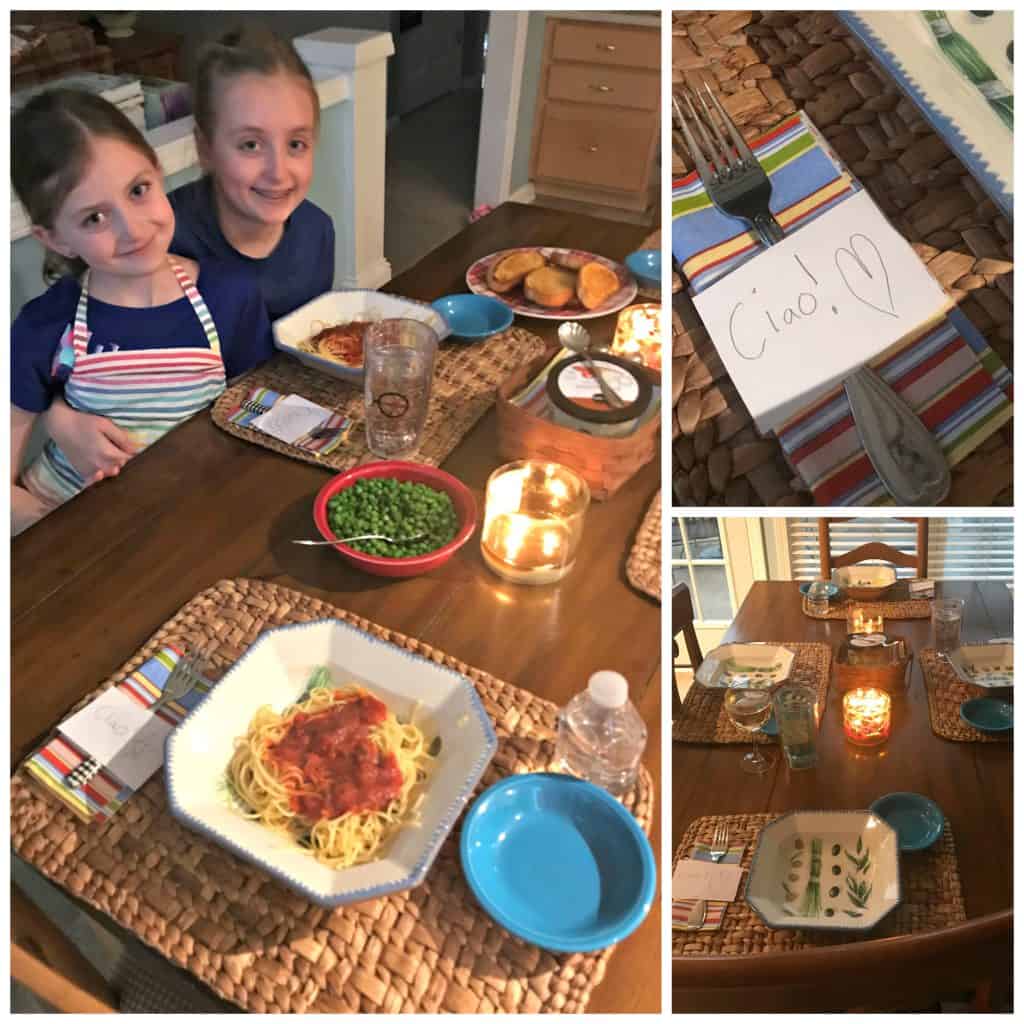 The next thing I knew, we had:
homemade paper menus at the table
place cards that said "Ciao" at each plate
lit candles and pretty paper napkins
a sign that said "Little Pea's Restaurant" on the front door for Tim to see when he got home
and my pint-sized chef was reviewing her big sister's resume as she applied to work as hostess at her pretend restaurant!
It all happened so fast and was so utterly unplanned but it was the most fun our family had at dinner together in ages.
My kids think about cooking like they do playing.
It's not something they do every single day, but when they do get in the kitchen, our focus is on fun.
Inspire Your Kids to Cook
Want to encourage your kids to set up an Italian restaurant at your kitchen table?
There's nothing wrong with letting them cook the same jar of sauce + box of pasta that we did, but today I'm sharing three super-fun Italian recipes that involve a few more steps so they can channel their inner Italian chef.
All three of the Italian recipes are written in the same style as my children's cookbook: The Ultimate Kids' Cookbook
Just like the recipes in my book, I want you to be able to print the recipes below off and simply hand them to your kids to cook.
Give your kids some ownership and control over producing this Italian dinner menu and watch them glow with pride!
Simple Italian Dinner Menu for Kids
This fresh Italian dinner menu is a little more advanced than a jar of sauce and a box of pasta, but kids will love the opportunity to cut up the fresh produce and turn it into a full dinner.
Even picky eaters may feel encouraged to try something new once they have prepared it themselves:
Simple caprese kabobs: Tomatoes and mozzarella balls threaded onto skewers or you could make my caprese salad
Delicious chicken scampi with sautéed garden veggies
And if you want a few more options for the kids to choose from, you may enjoy: