This easy copycat Olive Garden chicken scampi recipe is perfect for cooking at home with the kids. The recipe is written for beginner cooks and is a great way to get your kids to cook.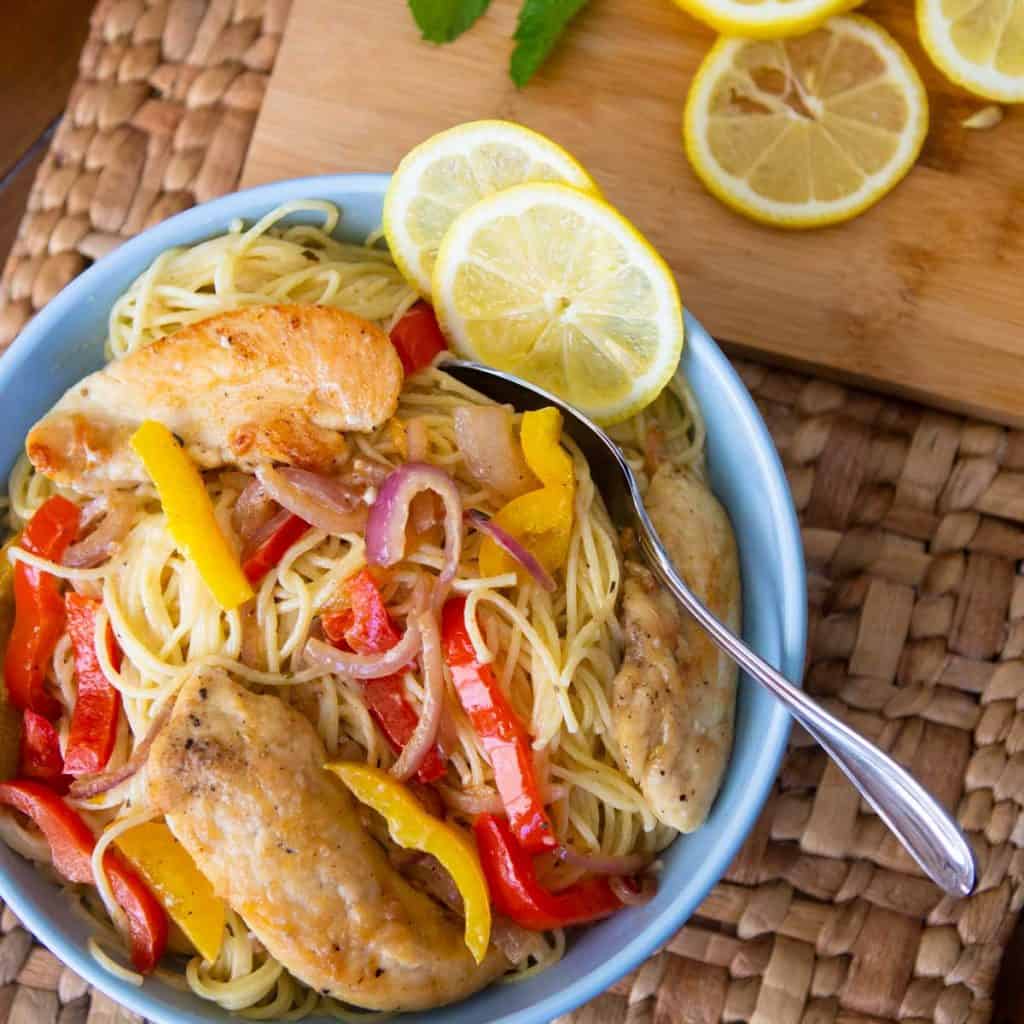 Buttered noodles have always been my kids' favorite pasta dish since they were very little.
When you want to encourage your picky eaters to try something new, building off a dish they love gives them a safe place to start.
This easy copycat Olive Garden chicken scampi has a garlic butter pasta base with tender chicken and savory bell peppers on top.
My kids loved it because the pasta felt very familiar, they love chicken tenderloins, and the bell peppers are bright and colorful but easy to spot and nudge to the side if it is just too much.
You could always serve it with the elements dished separately and not touching, too.
This was the main meal in our Italian dinner menu for kids. I hope your kids love it, too!
Ingredients
You only need a few things to make the chicken scampi at home:
A box of thin spaghetti
Red and yellow bell peppers
Red onion
Chicken breast tenderloins
Butter
Minced garlic
Chicken broth
Lemon
Heavy Cream
Everything else you likely have in your pantry right now but check the recipe card for quantities and printable instructions.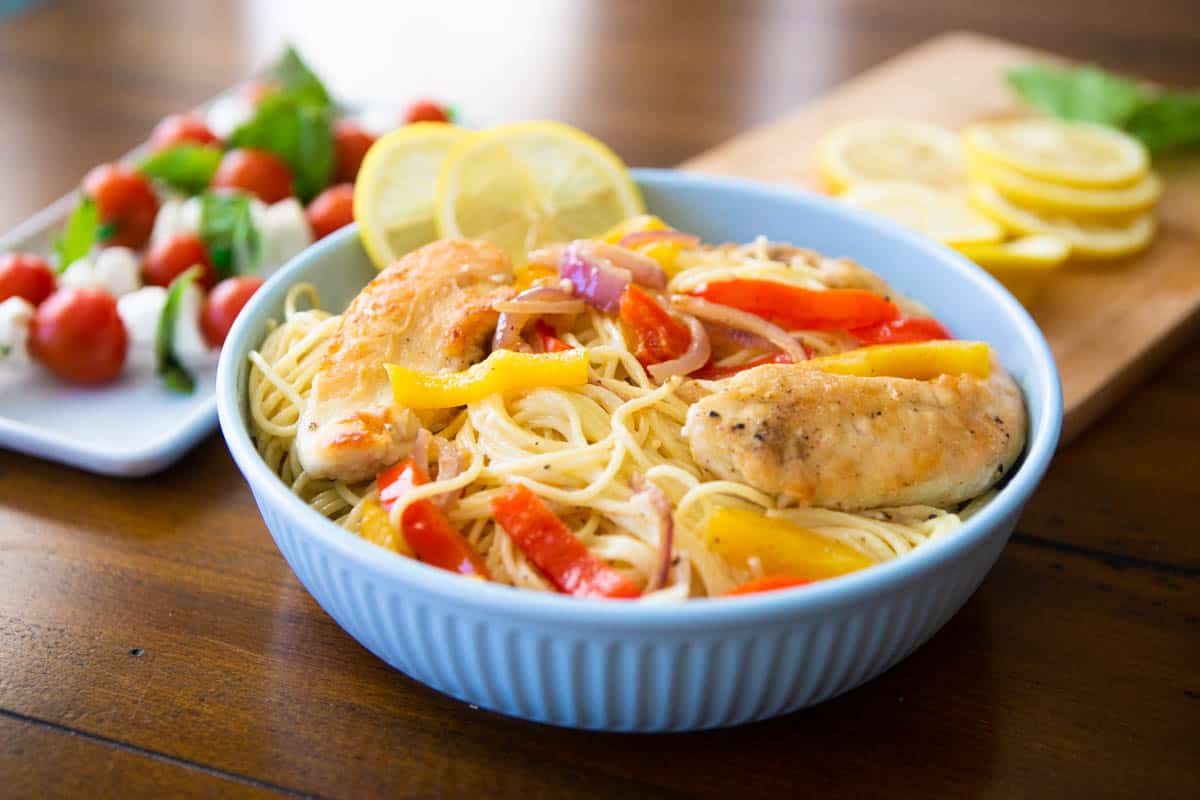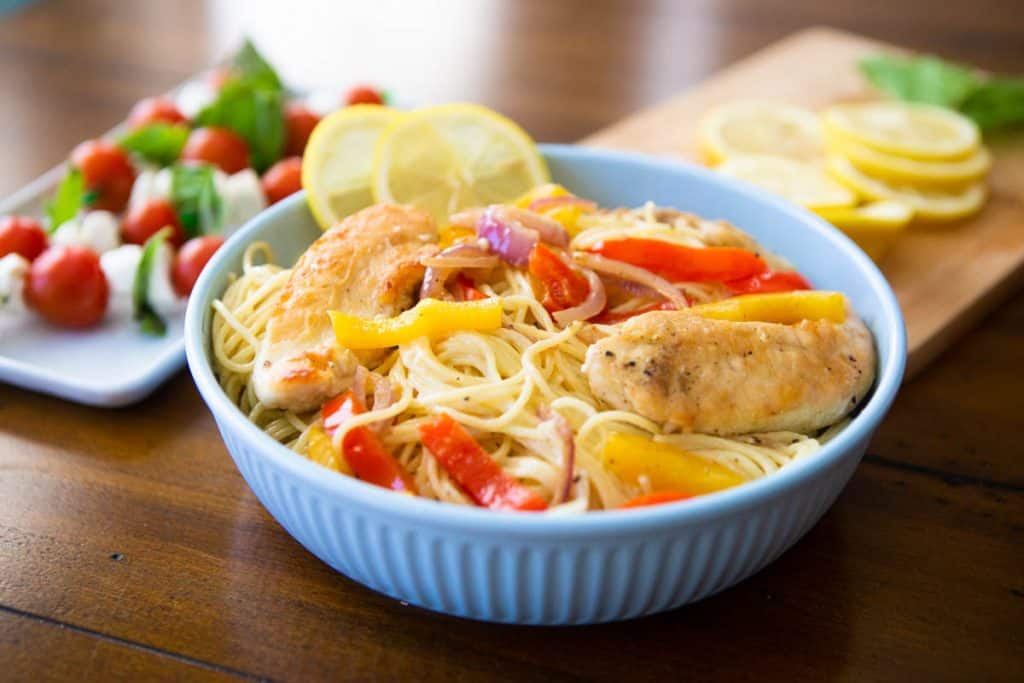 Tips for Cooking with Kids
This chicken scampi recipe is written in the same style as the recipes in my cookbook for kids.
The Ultimate Kids' Cookbook puts your kids in charge in the kitchen with you as their assistant.
I recommend these two simple tricks for having fun in the kitchen with your little chefs:
Wait for Them to Ask: Put your kids in charge and let them ask you to do assistant tasks.
Set Expectations for Safety: There are several steps to cooking this dish you will feel better about helping with. Try to wait for them to ask for help in general, but it is ok to let them know the specific steps you think you would best do yourself before they begin.
Finish the Menu
These delicious Italian recipes would help round out the full meal: