Need a quick and easy dinner recipe for your busy night family meal? These easy pasta recipes are perfect because you likely have almost everything you need in your pantry right now.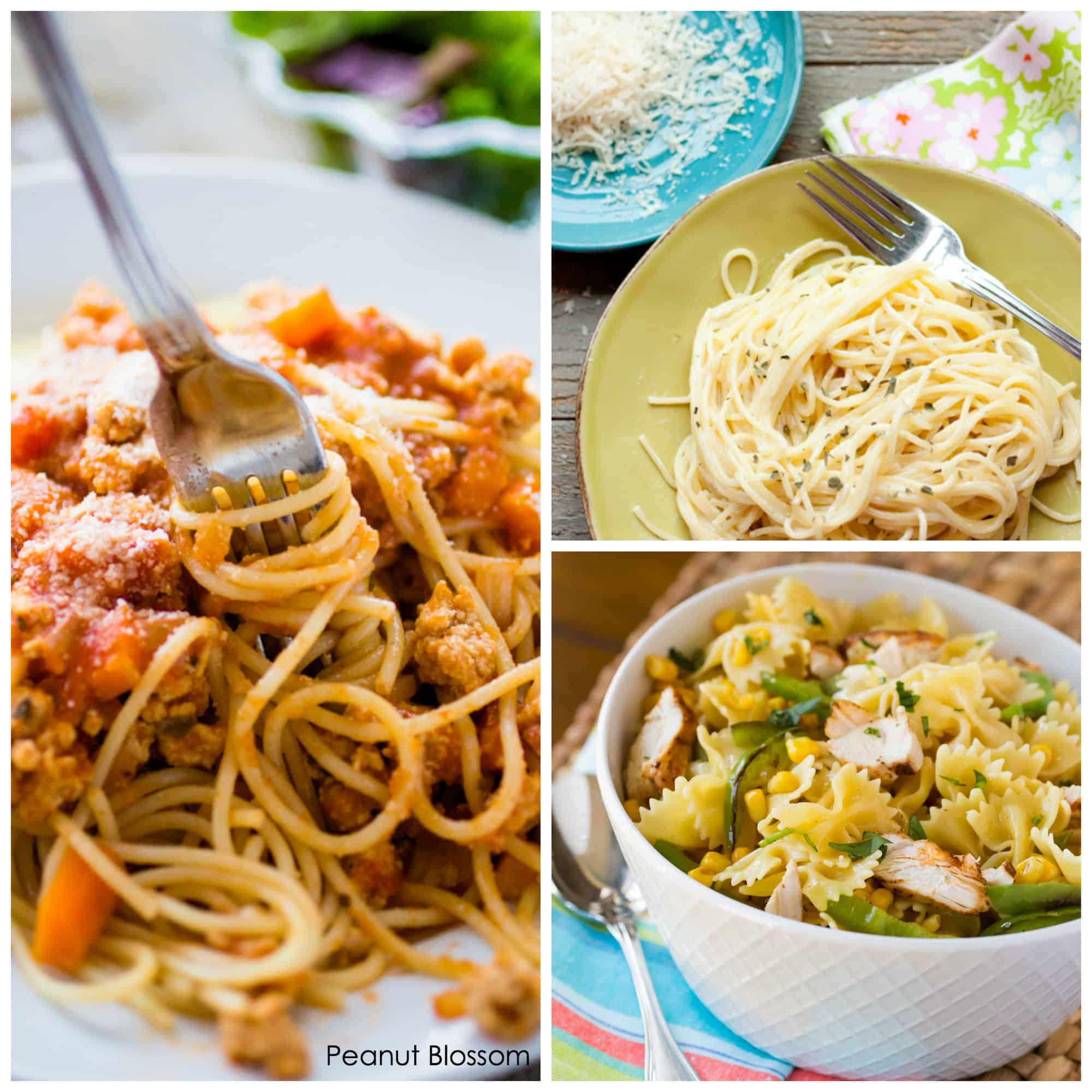 My kids, and probably every other kid on the planet, could likely survive on buttered noodles for dinner every single night.
Unfortunately, that isn't the healthiest approach to meal planning. Right??
Pasta is wonderful for an emergency pantry dinner because it lasts so long. If you need an easy pasta recipe to help you get a main meal or side dish on the table, these are our favorite ways to prepare pasta using pantry ingredients you likely already have on hand.
As you restock your pantry, always be sure to grab a variety of pasta shapes. It's an easy way to add a new twist to a recipe you've made countless times.
My girls are especially fond of:
farfalle
penne
medium shells
linguine
Pasta is easy enough for the kids to cook, too. Get them in the kitchen with you!
Easy Pasta Recipes for Busy Families
More Easy Dinner Recipes: