Got a big bag of rice in your pantry? Check out these easy rice recipes that use pantry ingredients you have on hand so you're not stuck eating the same thing over and over.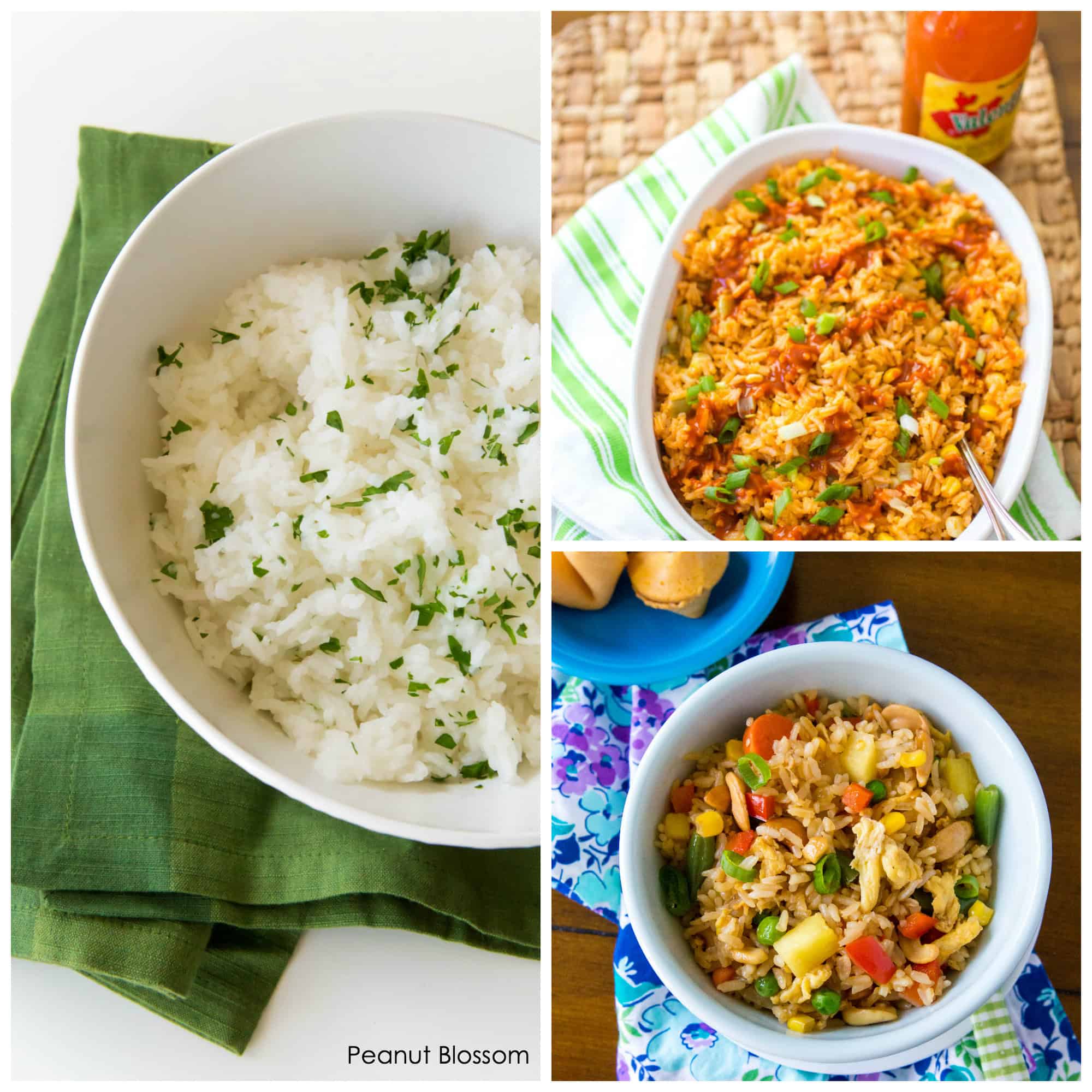 If you stocked up with a giant bag of rice in your effort to pad your pantry during this emergency, you may be wondering what to do with it now that you're home.
Rice is a wonderful pantry staple because it lasts so long. I can promise one thing, though. . .
Eating plain white rice, night after night, is going to get really old.
To provide you with a greater variety of options, I pulled together some of our very favorite easy rice recipes that use items you likely have in your pantry right now.
A few things to note before you get started:
If you don't have an ingredient in stock, these are very forgiving dishes that will do just fine with a substitution.
Swap fresh veggies for canned or frozen wherever you need to. Or leave them out altogether if you have to.
Add a protein of your choice to make these a main dish, leave the meat out and it's a side dish.
Did I miss a favorite rice recipe of yours? Feel free to drop a link in the comments. Then be sure to book mark this post for use later or pin it for later right here.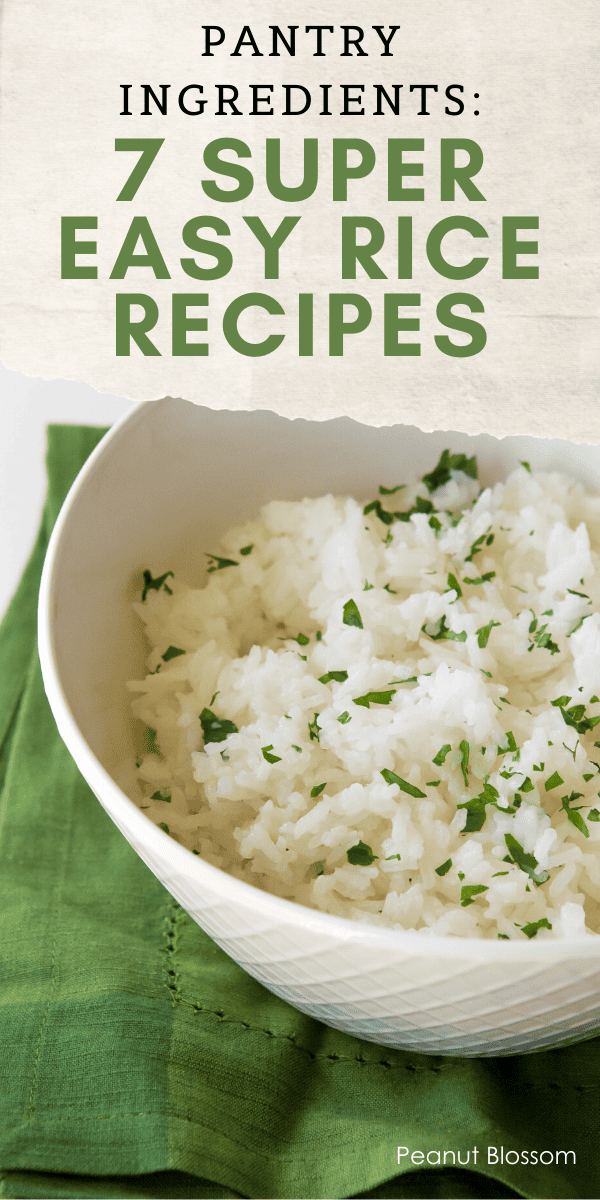 Easy rice recipes to make using ingredients you have on hand in your pantry:
1. Plain rice:
Use water or chicken stock to boost the flavor. Add a tablespoon of butter or olive oil for a little bit more flavor. Season with salt and pepper.
We love using our Instant Pot to make rice in a pinch. You can find all the instructions in this Instant Pot family recipes post.
2. Mexican rice:
If you run out of tortillas, a big batch of Mexican rice will help you make burrito bowls for the family instead. It's also a great way to bulk up the taco dinner so you can stretch the tortillas you do have a little farther.
You can get our favorite veggie-heavy Mexican rice recipe here. My whole family loves it.
If you don't have fresh veggies, you can absolutely use frozen or canned. Just throw in whatever you have.
3. Sticky butter rice:
If you don't like making rice in a pot, you'll love this recipe. You mix plain white rice with a can of French Onion soup, beef stock, and butter and then you BAKE it.
The end result is a slightly crispy rice dish that is comfort food in a pan. This is one of my very favorites.
Get the recipe we use here.
(NOTE: I don't use the entire stick of butter. 4 - 5 tablespoon has been plenty for us. Especially now that we're trying to stretch our butter, too.)
4. Fried rice (with or without meat):
I make the rice in the Instant Pot earlier in the day and then just assemble the final dish in minutes at dinnertime. If you don't have an IP, just make the rice however you prefer but leave enough time to get it done. The final recipe is super quick and easy.
I love fried rice because you can add whatever veggies you have on hand. You can toss in some cooked shredded chicken from leftovers or a little bit of diced pork, or even some roasted shrimp. This can be a side dish or a main dish. Whatever you need.
There's a pineapple-cashew fried rice recipe in my cookbook, but you can find a basic chicken fried rice recipe here.
5. Charleston red rice:
This southern classic is a great way to sneak in a few more veggies for the picky eaters. The red color comes from canned tomatoes and you mix in celery, onions, and peppers. You can add bits of ham or bacon to the recipe to make it a heartier dish or leave it meatless for a simple side.
This recipe uses a sausage, but you can leave that out if you don't have one. Check it out here.
6. Cilantro lime rice:
Another easy easy to dress up plain white rice for taco night. Cilantro lime rice goes well with simple fish or chicken recipes but is perfect for an Mexican-themed dish you have planned. The stores are unlikely to run out of fresh herbs and they make a huge difference in how fresh your dinner tastes. If you have the budget, add these to your shopping list.
My recipe for it is also featured in The Ultimate Kids' Cookbook.
7. Homemade Rice-a-Roni:
I was so upset to discover our store is completely out of this pantry staple when I did my shop this morning. My daughter's birthday is next week and this was a required element for her favorite dinner. If I can't find it before then, I'll just have to make it from scratch.
This Instant Pot version looks just perfect.
Looking for more recipes to get you through this emergency quarantine season?