Want to get your kids to eat more vegetables? Here are 30 easy kid-friendly, veggie-heavy recipes to get your kids to eat more vegetables as part of your everyday routine. Inspired by the tips from the chef that cooks for the kids at St. Jude Children's Research Hospital.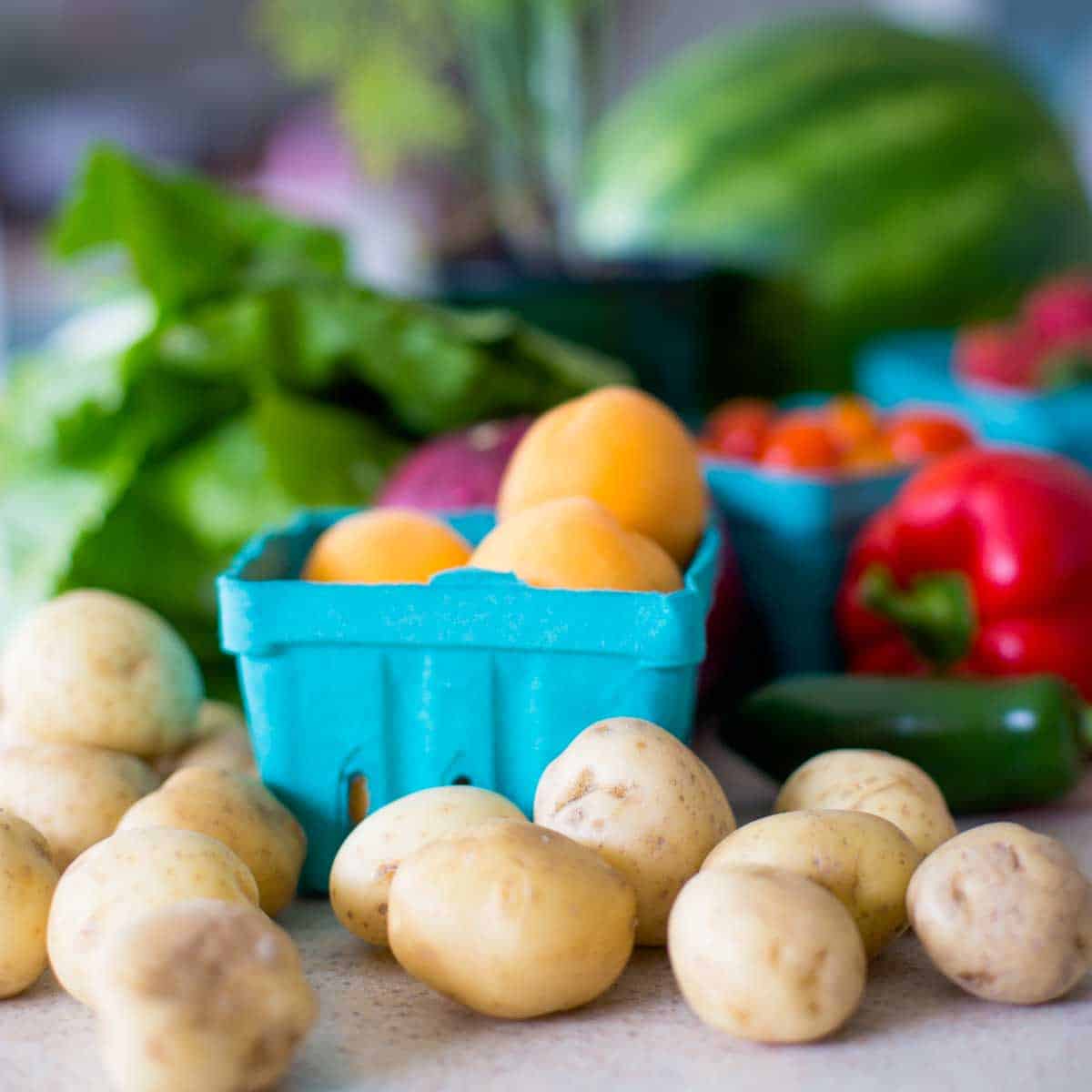 You say you have a picky eater on your hands.
Let me tell you something: I completely understand.
You come to this site. You see my pretty food pictures. You see my happy kids. What you don't see?
Me in tears, on the phone with the pediatrician asking if a 2 year old can survive on cheesy crackers alone.
Though my kids are now in their teens, we went through many years of very painful picky eating and I have lived to tell the tale.
Both kids are now well-adjusted big kids who have a great attitude about trying new foods, but that wasn't always the case.
If you're looking for clever ways to get your kids to eat more healthy fruits and vegetables, this post is for you from a mom who tried all the tricks in the book.
Jump to:
Leading Experts in Childhood Health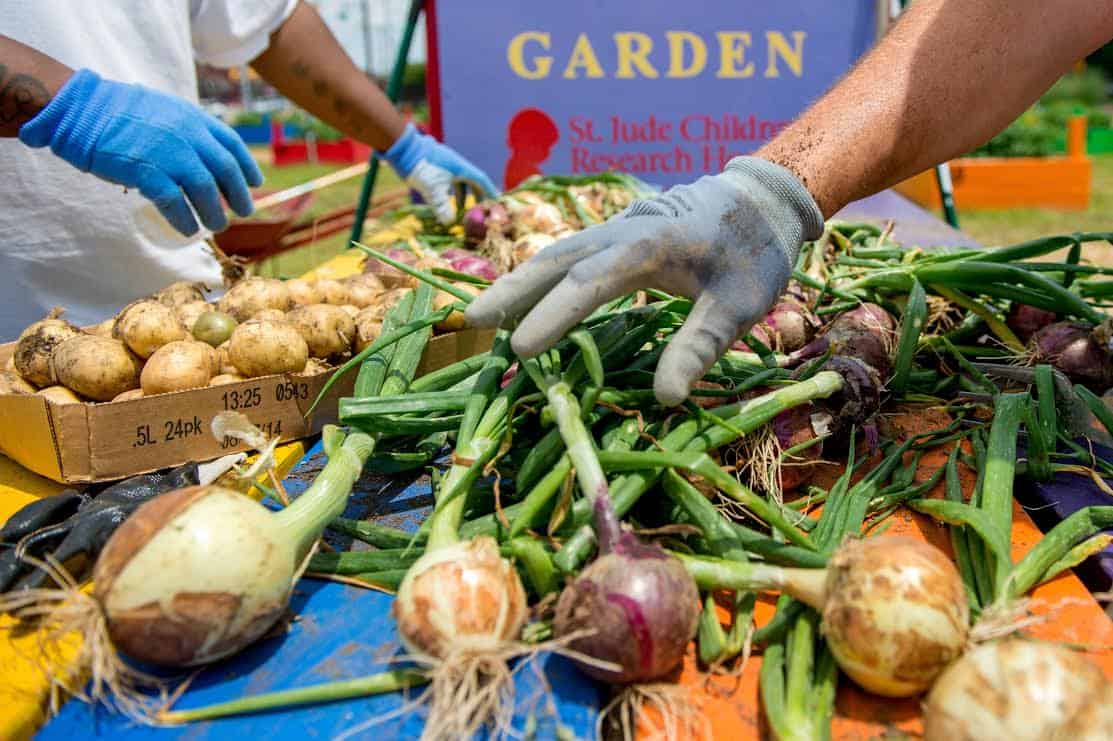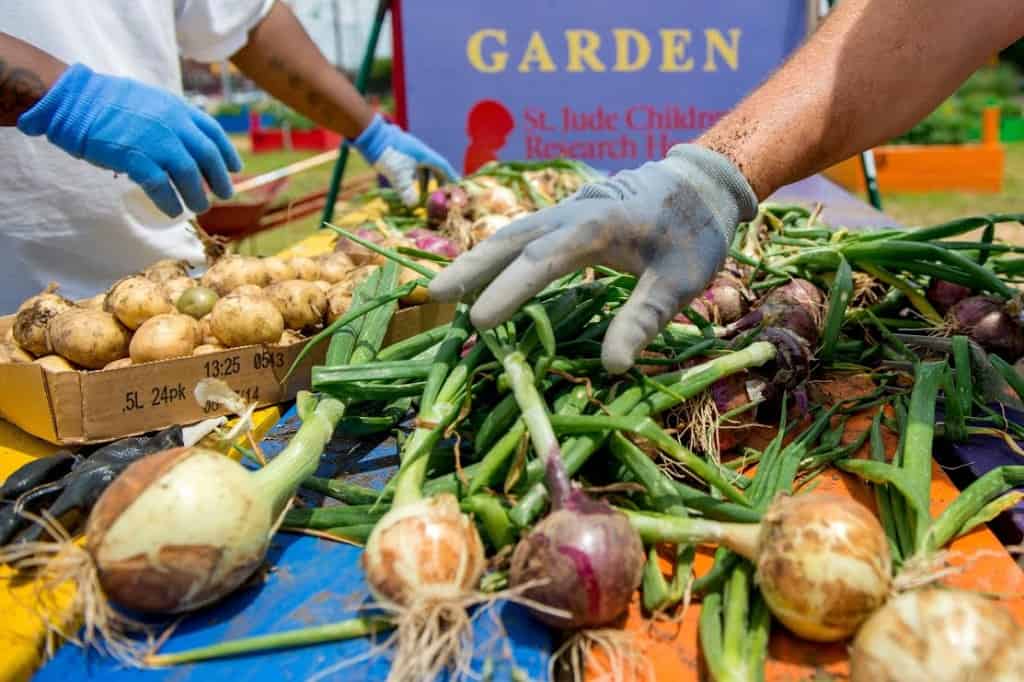 You and I both know that vegetables are the groundwork for better health but you know who really believes that??
The doctors and nutritionists at St. Jude Children's Research Hospital in Memphis.
In fact, their amazing staff believes so strongly in the power of good nutrition that they grow their very own vegetables on site for their food staff!
The kitchen garden at St. Jude is jaw dropping but what their chefs do with the bounty is even better.
Chef Michael Vetro spoke to our group during my blogger tour of the St. Jude campus and shared with us how he firmly believes that the freshest ingredients make the healthiest food for the kids battling life threatening disease under their roof.
He knows he is fueling their bodies for the fight they are waging and he does his part to help keep them strong so they will win.
It's just one example of many how everyone at St. Jude understands the important role they play in these families' lives.
Chef Vetro spoke of how he has to feed not just your average picky eater, but one who's taste buds have been destroyed from chemo treatments on top of everything else.
If we struggle to get our kids to eat veggies, imagine how tough his job is!
I was so grateful he shared some of his tricks with me so I could pass them along to you.
But honestly, if you come away from this post with nothing else please just know you aren't alone. Your efforts matter, even if they don't seem like they are working in the moment.
Hang in there and I'm crossing fingers some of these tips help!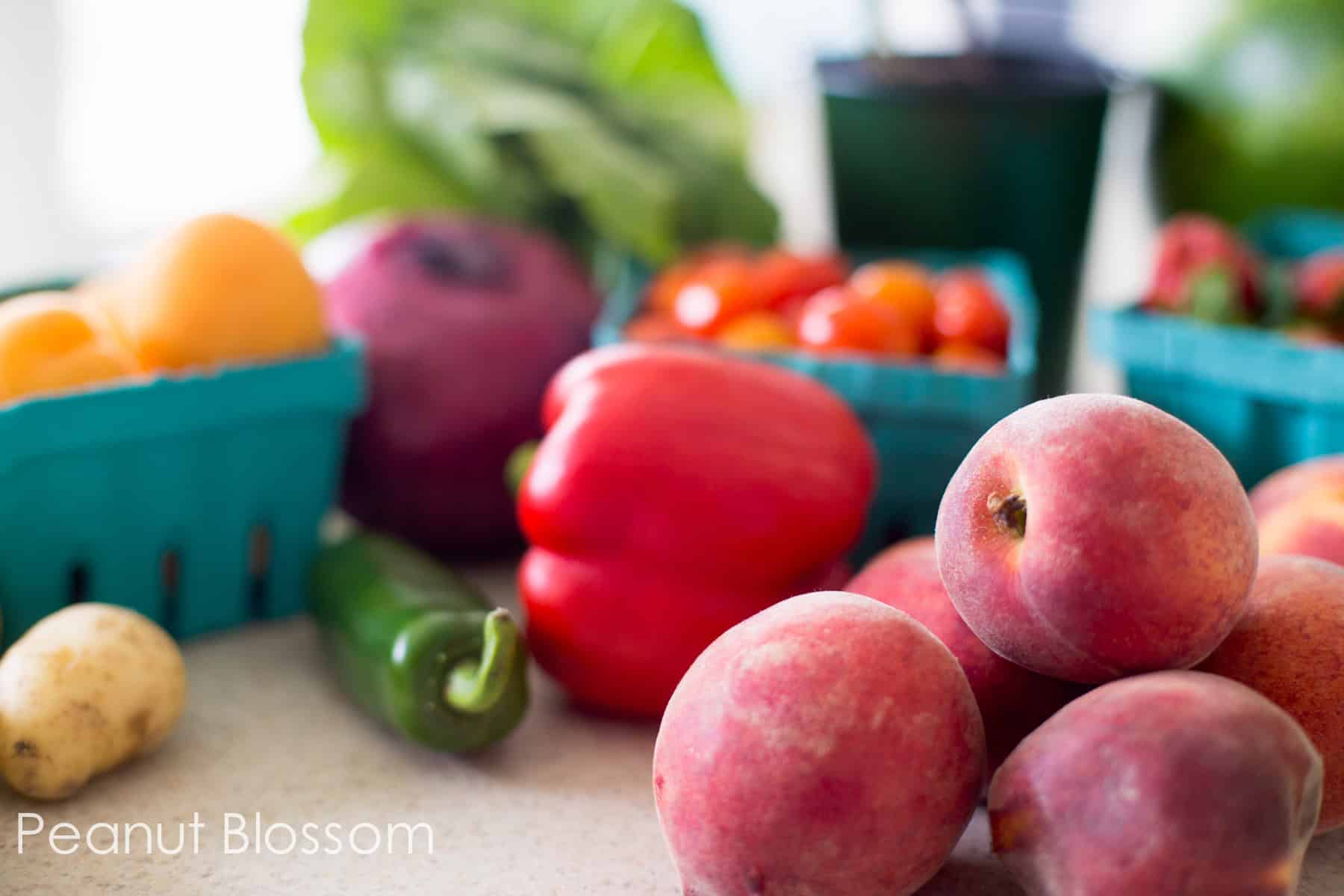 3 Methods for Getting Kids to Eat More Veggies
There are three main methods to getting more veggies into your kids:
Offering a straight up veggie on a plate
Serving chopped up and slightly hidden veggie as part of a normal meal
Hiding pureed veggies inside a treat
There are pros and cons to each of those methods but when you include all three strategies into your cooking arsenal, you are absolutely going to succeed in getting your kids to accept more vegetables in their diet.
St. Jude's Chef Vetro insists that all three methods count and all have their place.
While it is tempting to just go with the easiest route #3, you want to be sure you're still attempting 1 & 2 for introducing flavors and textures.
But he is not above hiding extra veggies in pizza sauce or fruits in milkshakes and smoothies.
Whatever it takes to get them past that picky eater!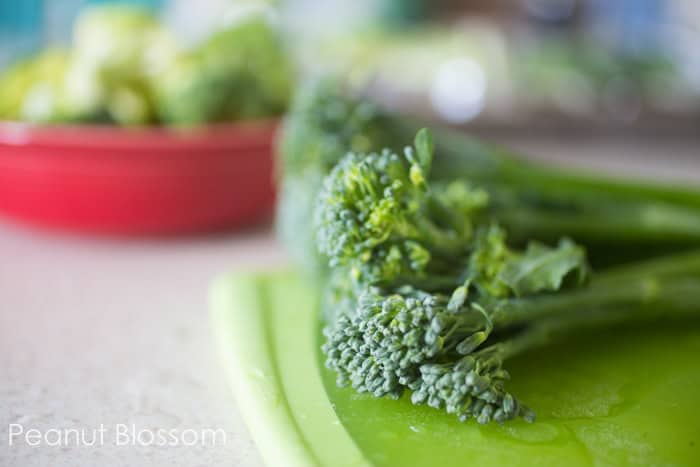 1. Put the Veggie On a Plate
This method is where "the fresher, the better" comes in to play.
If you're going to attempt to cajole your picky eater to try a vegetable, you want to be 100% sure that experience will be positive.
Stick with the most delicious in-season and fresh options until they are more tolerated. If you're up for it, grow your own like St. Jude Children's Hospital does!
To get your kids to try a new veggie on their plate, why not try:
2. Chop the Veggie Up and Cover It
This is my personal favorite way to get more vegetables into my family.
I chop them up and toss them into almost every recipe you see on this site.
The veggies might be peeking out, but there's almost always enough noodle, cheese, sauce, or other pleasant object covering them up that you can sneak a good quantity in before they even notice!
Pasta Recipes with Lots of Veggies
Pasta is always a hit with kids. You could add frozen peas or baby spinach to a favorite dish like my alfredo pasta with ham and peas.
Or choose one of these delicious kid-friendly pasta recipes with loads of veggies built right in:
Garden Lasagna Cups: These delicious pasta "cupcakes" are loaded with chopped zucchini, spinach, sweet corn, and tomato sauce. My kids LOVE them.
Farfalle Primavera: There are so many veggies here, the kids can't ignore them but there is such a variety there's bound to be one they love.
Roasted Broccoli Pasta Toss: You could chop up the roasted broccoli even smaller, but this recipe is so good it even got my picky-eater husband to enjoy broccoli.
Easy Chicken Bolognese: This light and healthy pasta sauce has ground chicken, carrots, onions, and tomatoes all hiding in the yummy spaghetti.
Asian Chicken Pasta Salad: This pasta salad is yummy both hot or cold if your child has temperature preferences.
Asian Peanut Butter Pasta: This is one of my kids' favorites. Toss in an Asian slaw mix with the noodles to hide the fresh cabbage and shredded carrots. I always add crispy red peppper strips but you could chop them up small to hide them.
Easy Vegetable Soup Recipes
We eat so much soup in our family because it is such an easy way to get extra veggies into the kids.
Serve the soup with warm fresh bread or my easy buttermilk drop biscuits and they'll be soaking up every last bite.
Tuscan Chicken Soup: One of the oldest and most popular soup recipes on my site for a good reason! Let it simmer gently for hours and the veggies become so soft the kids hardly know they are there.
Chicken Chili (With NO Beans): If you serve this light and healthy soup with tortilla chips you can sell it as "Hot Salsa Soup". My older daughter loved this!
Tortellini Soup: those plump cheese tortellini might just tempt your picky eater to tolerate the vegetable based soup.
Crockpot Chicken Soup: This classic chicken noodle soup recipe is made right in the slowcooker and has an extra boost of flavor and nutrition with a little bit of tomato hiding in the chicken broth.
Casserole Recipes with Lots of Veggies
Classic casseroles are so popular for a reason:
First, they are easy to prep ahead and bake or even freeze for later.
Second, they are the perfect hiding place for chopped up veggies.
Chicken Pot Pie: This recipe has been served to my kids for over a decade. It was the first place where they really learned to love cooked carrots.
Baked Tortellini Skillet: This yummy pasta casserole has ground turkey, lots of tomato, and baby spinach hiding under a crispy bread crumb topping. You could easily hide some chopped zucchini in there, too.
Easy Chicken Fried Rice: This is a great recipe for using up whatever leftover veggies you might have in the fridge. You could dice up bell peppers, broccoli, zucchini, pea pods, corn, onions, and so much more.
Crockpot Creamy Chicken: Use this Mexican style creamy chicken to make homemade rice bowls loaded with fresh salsa and corn. The kids will never know there are refried beans hiding in the sauce!
Looking for more casseroles? You can find my entire casserole recipe index here.
Veggie Heavy Salad Recipes
Salads are great because they can be tossed together to hide veggies or they can be served deconstructed style with various ingredients served separately.
I have been SHOCKED in the past when Little Pea would gobble up raw spinach leaves if they were served all by themselves.
If your child enjoys fruit, both of these options might help with the greens.
Citrus Salad: Do your kids love oranges? This is a perfect salad to try, the juice helps sweeten the spinach.
Apple Pear Salad: Is something I usually serve around the holidays, but the chopped up apples and pears are a great way to entice kids to try the lettuce base, too.
Chicken Pasta Salad with Grapes: Fresh fruit, yummy noodles, tender chicken, there's so much a kid would love about this pasta salad. Hiding underneath? TONS of artichoke hearts, pea pods, celery, and fresh green onions.
Buffalo Chicken Salad: Does your kid love buffalo chicken wings? There's a chance they may love this spicy chicken salad on a bed of lettuce, too!
Extra Yummy Veggie Side Dishes
I have also been putting extra effort into making the veggie side dishes so delicious that my kids can't resist trying them.
Grated Zucchini Gratin: This cheesy zucchini casserole with bread crumbs is such a treat. Just a little spoonful on the plate gets them introduced to the zucchini.
Air Fryer Green Beans: You would not believe how many green beans my family now eats thanks to this easy trick. They turn out perfectly crispy. Got a dipper? Serve them with a small cup of one of these delicious dipping sauces.
Crescent Roll Veggie Pizza: My daughter begs me to make this as a special dinner, but it could easily serve as a side dish to baked chicken breasts.
Roasted Peppers and Pineapple: Roast the veggies with a sweet fruit like this roasted peppers and pineapple dish. I add it to stir-frys and pastas all the time.
3. Blend the Veggie and Sneak It
When all else fails, there is absolutely no shame in hiding a little extra nutrition in a food your child loves.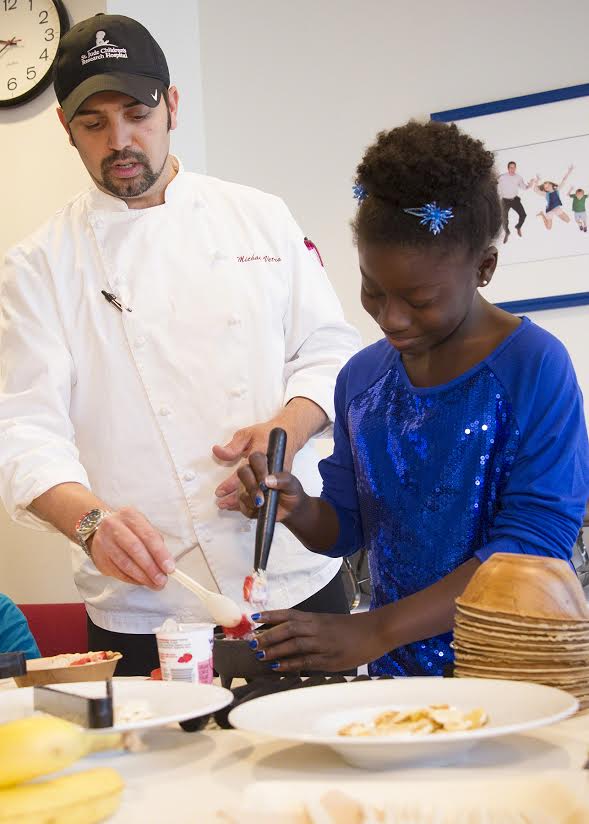 Banana Zucchini Bread: For years my kids had NO idea the zucchini was in there and yet they gobbled it right up. Now they know and it is still a favorite.
Dips with Veggies IN the Dip: Often you read about parents offering veggies instead of crackers to dunk in dips. That works, but why not let the kids eat the crackers or tortilla chips and put the veggies in the dip instead?? I'm telling you, they get a lot more excited to try it this way.
Healthy Protein Smoothies: Smoothies are a classic way to hide a little fruit and veg in your kids' diet. Bonus, they work great if your child has braces and needs something soft to eat!
Carrot Cake with Cream Cheese Frosting: When all else fails, pick your dessert around one where you can hide a little veggie action! Skip the frosting and dust with powdered sugar if you want to lighten it up.
Veggies for Breakfast: Got a kiddo who doesn't like breakfast? Why not try to offer up some veggies and dip instead of traditional breakfast foods? I've got lots of great easy breakfast ideas for kids here.
More Parenting Tips
Raising kids is a big job even under the best of circumstances. But what do you do when things get really scary?
I learned so much about resilience and hope during my visit to St. Jude's Children Hospital, I hope you'll take a peek at their advice for making your home kid-friendly.
And if family meals are causing you stress, be sure to read why I think family dinner will save the world. You're doing the hard work but it is also the most important!