These family-friendly Instant Pot meals are a complete dinner hero on a busy weeknight! Pop a few healthy ingredients in and a pressure cooker meal will feed your hungry kids in a pinch.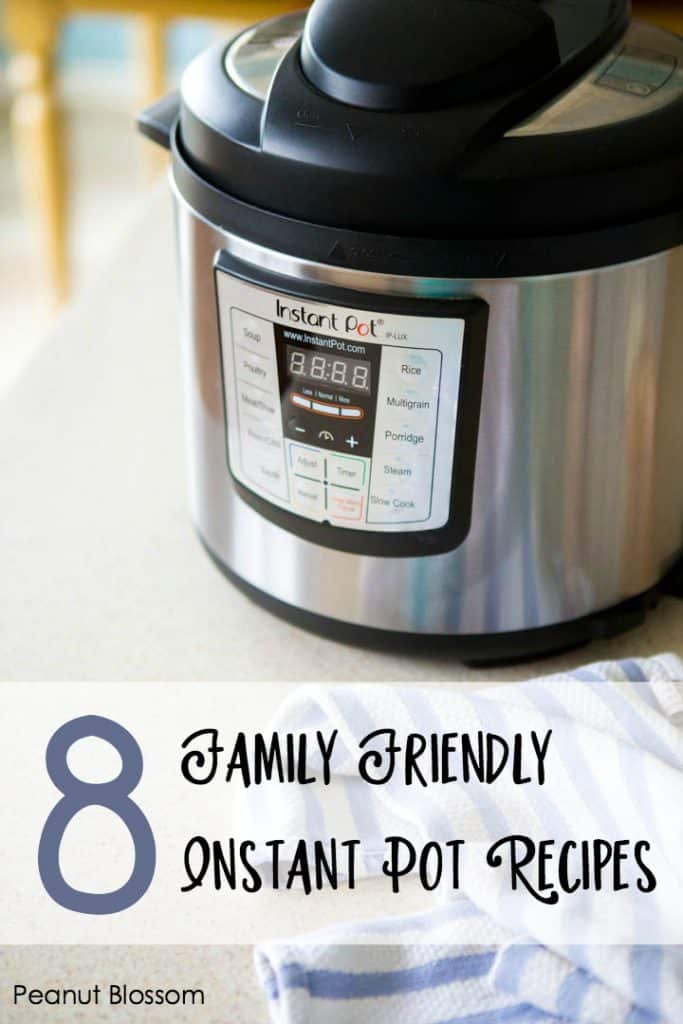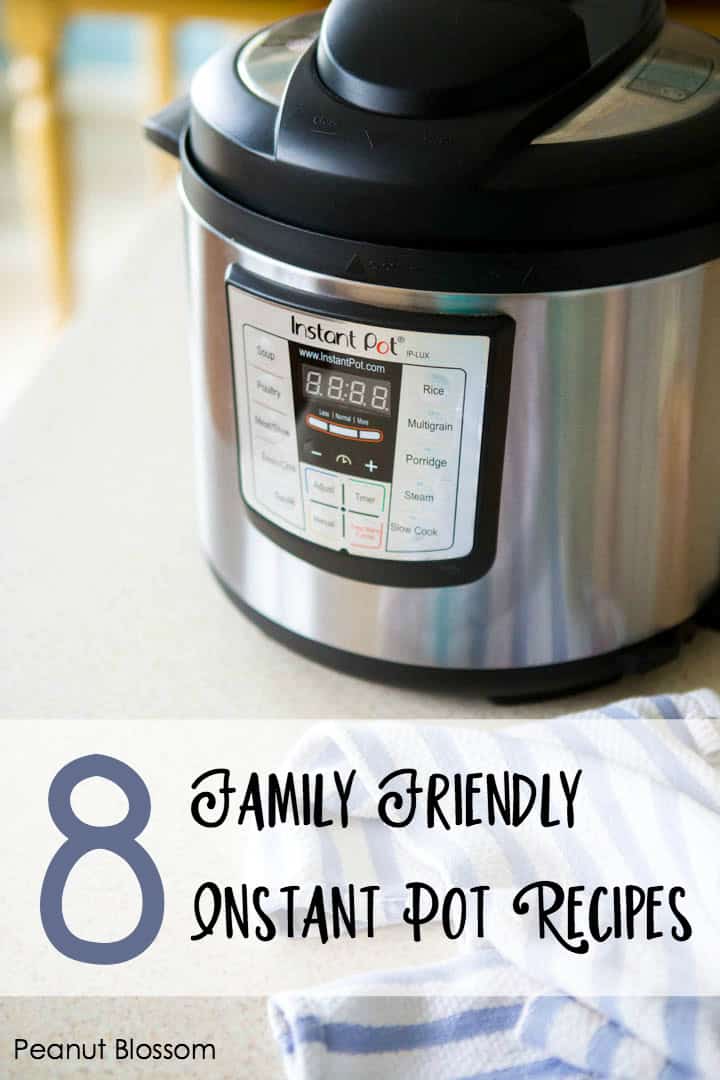 Were you one of the hoards of people who picked up an Instant Pot during Amazon's Black Friday madness last fall? I got such a good deal on mine, I couldn't resist testing it out.
I'm always looking for ways to get dinner to the table a little bit faster. I've been playing around with it on and off for the last several months with mixed success. I'm always surprised when I hear about people who are still too scared to even turn theirs on!
A couple of weeks ago we tried out another new Instant Pot recipe and it was such an enormous hit, I figured it was time to finally share our very favorite family-friendly Instant Pot meals with you.
Don't miss the list of the 8 pressure cooker recipes below, but let's start with the winning recipe first!
Handyman Tim and I both love Thai and Chinese food, but Indian food is something we've been a little shy to dig into. The spices are just so much more intense than what we normally use, it feels like a shock to the system.
Why is butter chicken the perfect first recipe to make in your Instant Pot?
This butter chicken recipe highlights everything that is magical about the Instant Pot:
You mostly just dump all the ingredients into the Instant Pot to cook. It only takes minutes to get it started
The boneless, skinless chicken thighs cook to the most-perfect tender texture. They nearly fall apart in the pot.
If you haven't tried butter chicken, it's a great exotic dish to introduce your kids to something new. I was blown away by how much my family LOVED it.
Little Pea loved this dinner so much she declared she wanted it for her birthday. Tim gave it two thumbs up and said to keep it on our meal rotation for sure.
Over the years since I first published this recipe, we have made it once a month or so.
Easy Recipes for Families
Looking for more delicious dinner ideas? Here are some easy strategies for getting dinner to the table fast: