The best panfried pork chops that don't suck are flavorful and juicy, not the chewy dried out hockey pucks you might assume when you hear "pork chops." If you've struggled with overcooked pork, this recipe will teach you the best way to cook pork chops for your family.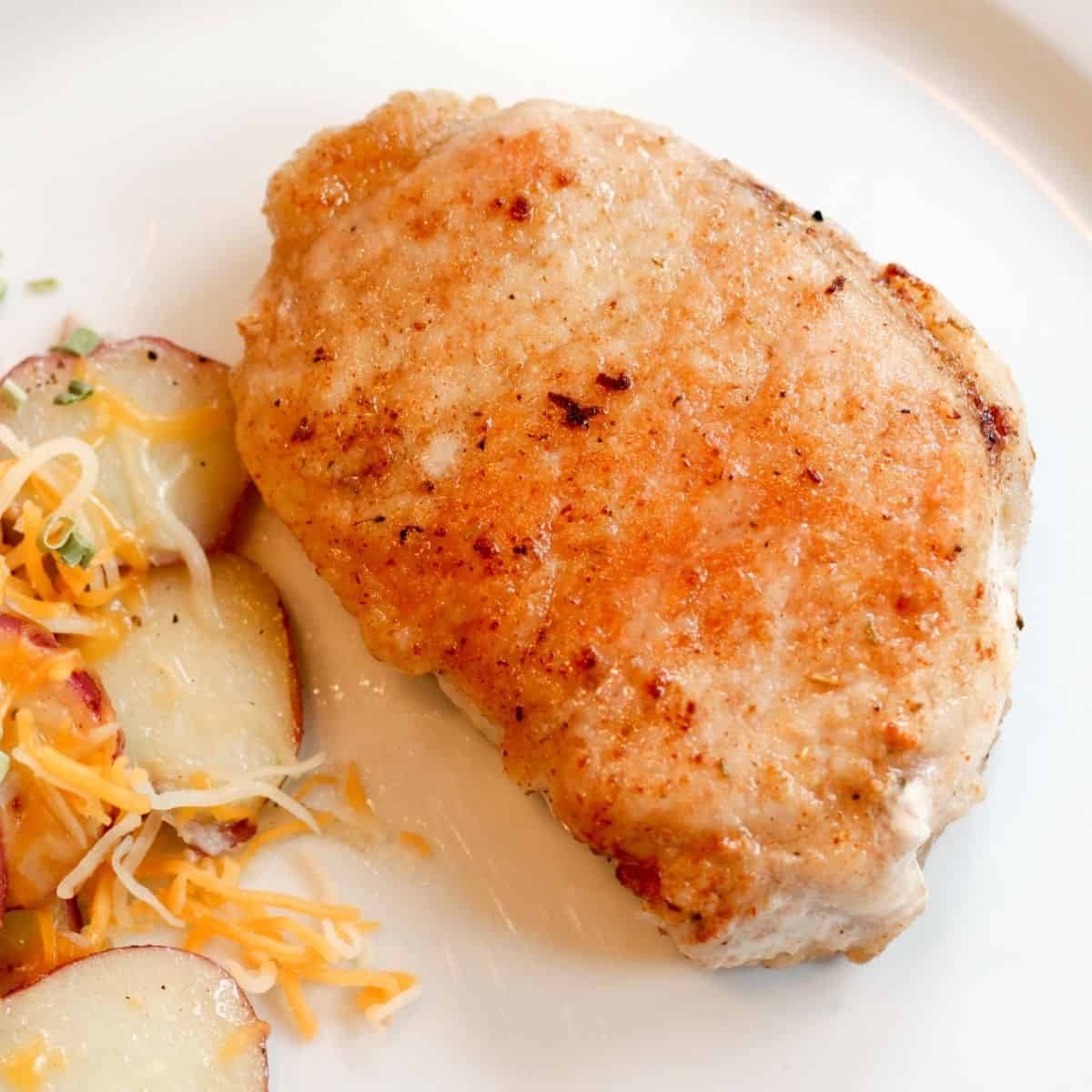 It's no secret that Handyman Tim is a meat and potatoes kind of guy. That's not generally how I cook (I'm more of a casserole, one-pot dish kind of girl) but every now and then I toss him a bone. The other day I asked what his request was for dinner and he responded ever so eloquently:
"Can you make those pork chops that don't suck?"
Um, excuse me?
Yes, that is a direct quote.
Sadly, I knew exactly what he was talking about. The reason I'm a casserole girl is that I have a knack of completely over cooking or under cooking simple meat. For fear of poisoning us all, I tend to lean towards over cooking and the meat arrives to the table like dried out hockey pucks.
A few weeks ago, I took it upon myself to learn how to do pork chops properly. Not only were they done right, they were apparently done well enough to warrant a repeat request. So if you're meat-cooking handicapped like me, here is the world's most basic method for cooking pork chops. . . that don't suck.