New Year's Eve recipes should be easy and delicious. Don't finish the year off in the kitchen, use these make-ahead family recipes so you can enjoy the evening with your kids!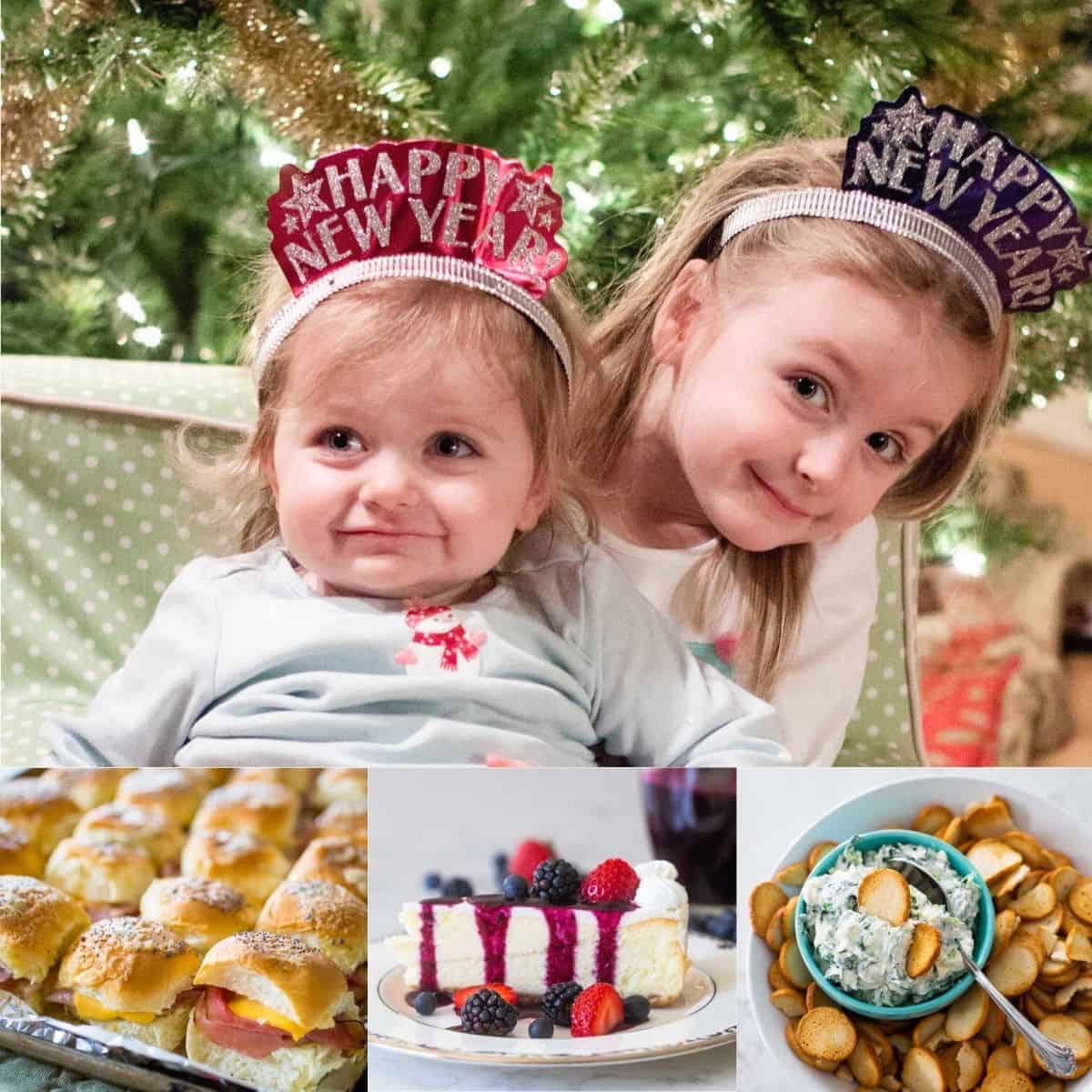 How does your family celebrate New Year's Eve? We love to spend the day at our favorite bowling alley. We bowl a few rounds, have lunch at their awesome restaurant, and then come home for a quiet evening in.
We watch movies, listen to music, and just count the year down together.
Even though it is usually just us, I try to have something delicious for us to enjoy for our last meal of the year.
Sometimes we do a full dinner, other times we make a meal out of appetizers and dessert.
Whether you plan to fill your house with friends and family or keep it quiet with just your own, you'll find fun New Year's Even recipe ideas for a fun night at home below.
Happy New Year to you and your family, I hope you have a great one.
Jump to:
New Year's Appetizers Ideas
Maybe you prefer to snack the night away for your party?
These appetizers are a huge hit with kids but will still be popular with any adults at your New Year's party:
Easy Chex Mix Recipes
And you can never go wrong with a simple batch of homemade snack mix.
New Year's Eve Beverage Recipes
If you want something other than traditional sparkling wine, here are our favorite cocktails and festive kid-friendly beverages for New Year's Eve: