Easy Father's Day dinner ideas to make for dad at home. All his favorites including burgers, pizza, pastas, and hearty meaty mains are paired with simple sides for a delicious dinner he won't forget.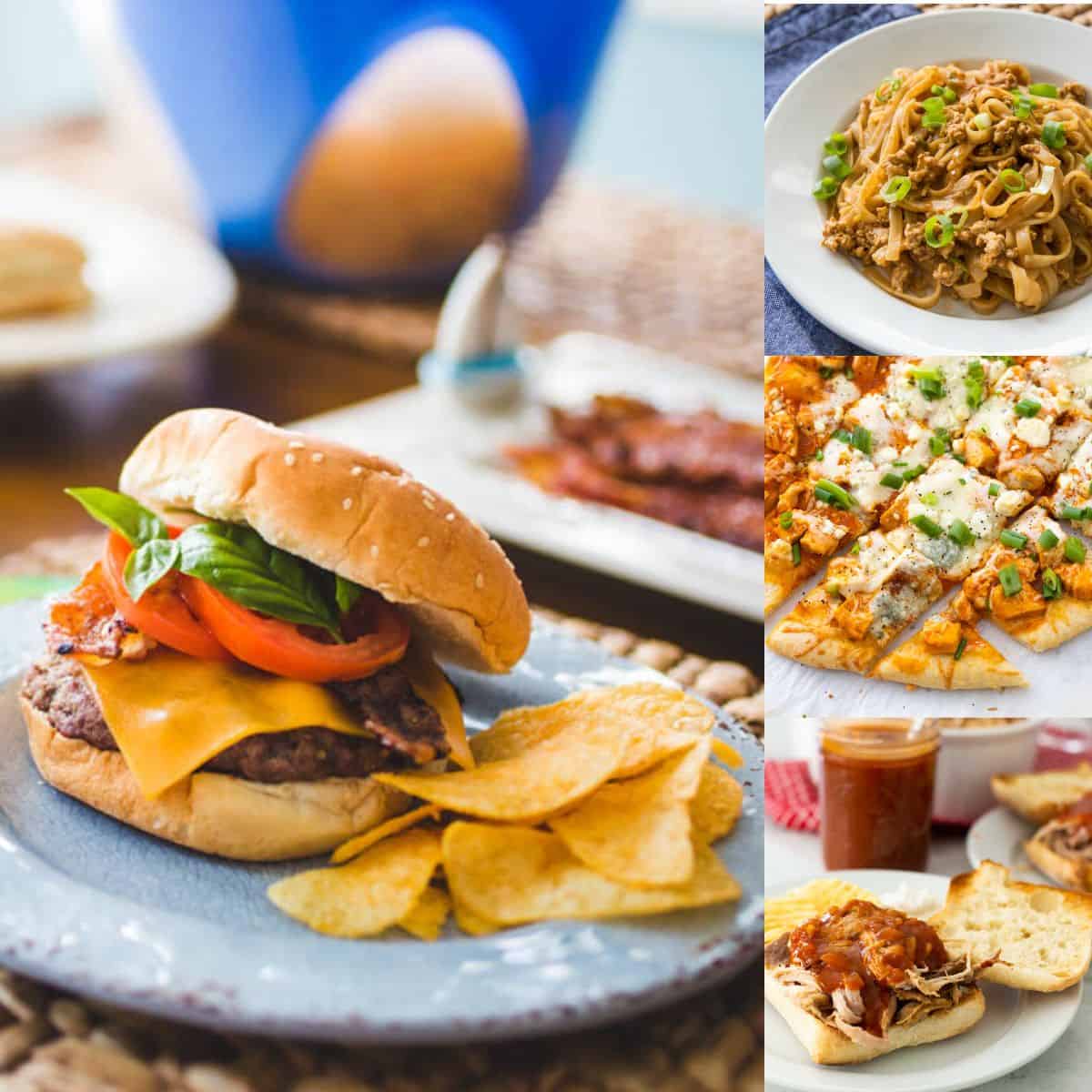 This year, spoil your dad with a thoughtful home cooked Father's Day dinner that shows him how much you care.
It's not about creating a perfect culinary masterpiece, it's about the love and effort you put into making dinner for your dad.
Whether it's a simple meal or an elaborate feast, the gesture itself speaks volumes and makes Father's Day a memorable occasion for both of you.
Plan a Father's Day dinner around his very favorite foods, no matter how simple they may seem.
Pizza, burgers on the grill, a hearty sandwich and chips, making a meal for Dad can be so easy.
Jump to: