Father's Day desserts made with love to show how much you appreciate dad. All his favorites including fresh baked cookies, fruity pies and cobblers, easy cakes, and so much more are here for the choosing!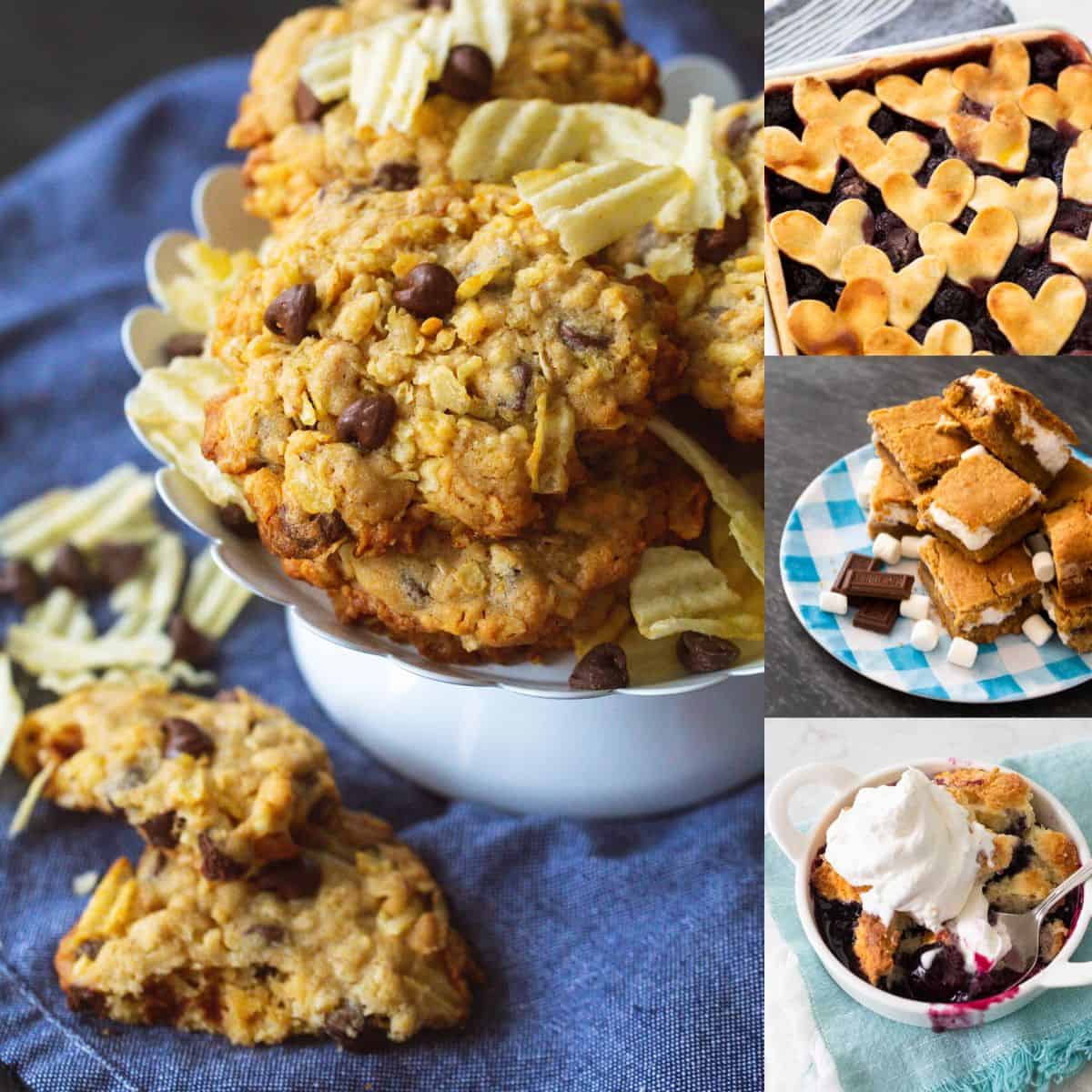 Hey there, dessert lovers! Father's Day is approaching, and it's time to show the dads in our lives just how much we appreciate them.
What better way to do that than with some homemade desserts?
Whether your dad has a weakness for chocolate, a passion for fruity flavors, or a love for all things sweet and salty, we've got you covered.
From easy cakes and fresh fruit pies to rich and chocolatey cookies and bars the kids can bake on their own, there's a dessert here to satisfy every dad's craving.
The dessert recipes on this list are my own husband's all-time favorites. He gives two thumbs up to these sweet treats and thinks your special guy is going to love them, too.
Jump to: