Easy Valentine's Day dinner recipes for planning your own festive family meal at home with the kids. Enjoy a romantic dinner the adults will love with food the kids will enjoy, too.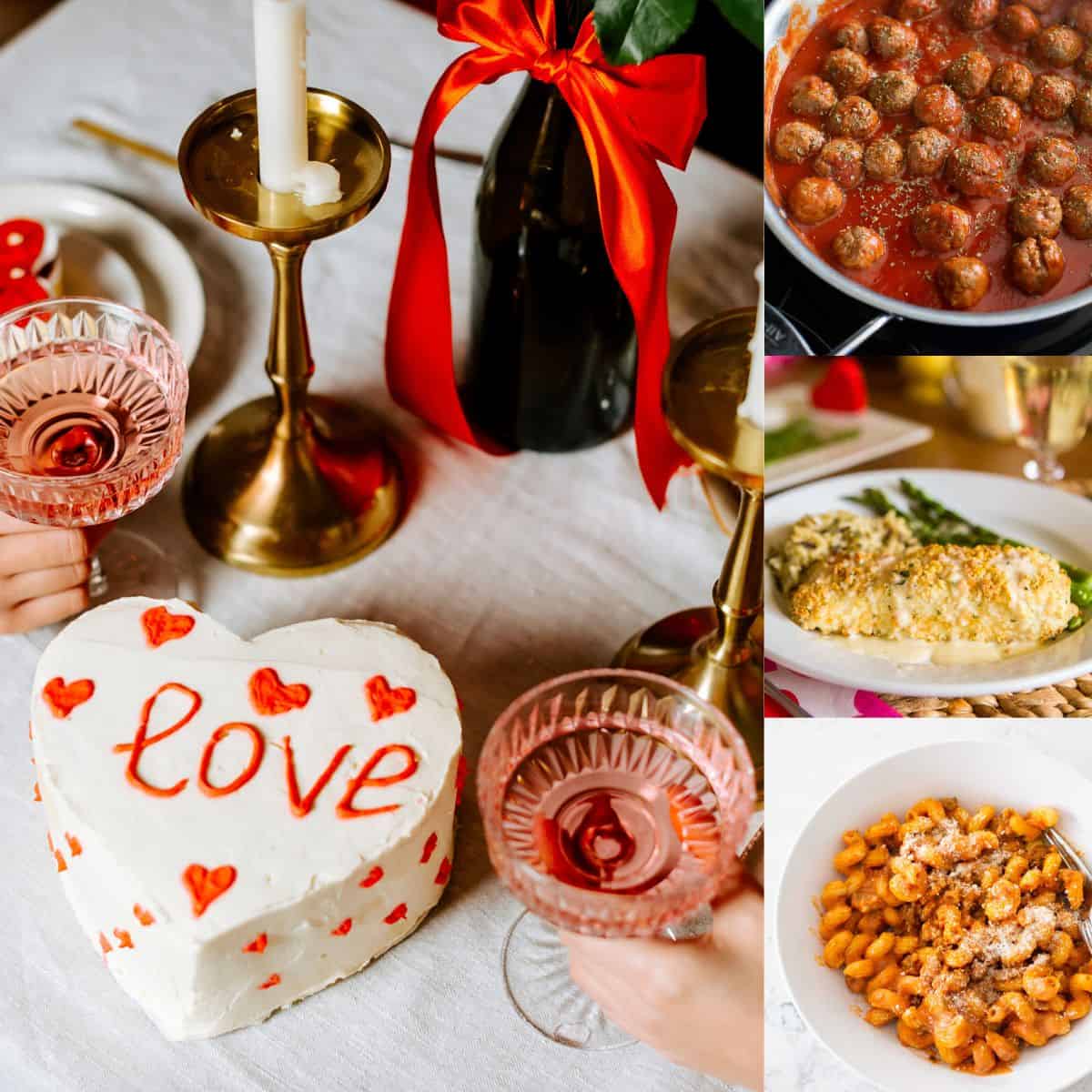 Valentine's Day with kids can be a little tricky when you want to enjoy a romantic dinner for two but are stuck without a babysitter or just want to avoid the holiday rush at your favorite local restaurant.
The good news is, you can plan an amazing and EASY Valentine dinner for your family with easy recipes that taste just as good (if not better!) than your favorite restaurant dishes.
Pick one of these delicious Valentine dinners and plan a simple menu with make-ahead dishes you can prep ahead.
Or make it a fun family theme night and pick one of these family-friendly movies set in Paris and plan a French themed meal to go with the movie. I included some of my easy favorites in the movie list for you!
Easy Valentine's Day Dinner Ideas for Families
Take just a minute to set the family dinner table with these easy touches to make your Valentine's Day meal together a little more special:
1. Set the Table:
Bring out the good stuff and set the table with your best dishes. Got that wedding china hiding in a cabinet? Now's a great time to use it!
2. Light the Candles:
It doesn't matter if you're eating frozen pizza, eating by candlelight is a lovely experience to share with the kids!
3. Turn on the Music:
Play the same kind of dinner music you'd hear at your favorite restaurant while you eat. Italian favorites? Quiet jazz? Stream it from a speaker near your dining table.
4. Plan Something Sweet:
Once you've got your menu set, don't forget your Valentine's dessert! You could plan a simple cookie decorating party to keep the kids busy while you enjoy some quiet time with your partner, too.
On second thought, wishing your Valentine's Dinner was more of a date night and less a family night?
Pop the kids in front of a movie and plan to have a delicious date night at home in the dining room: