Pick one of these movies set in Paris for a fun family movie night. This would make a great way to celebrate Valentine's Day with the kids.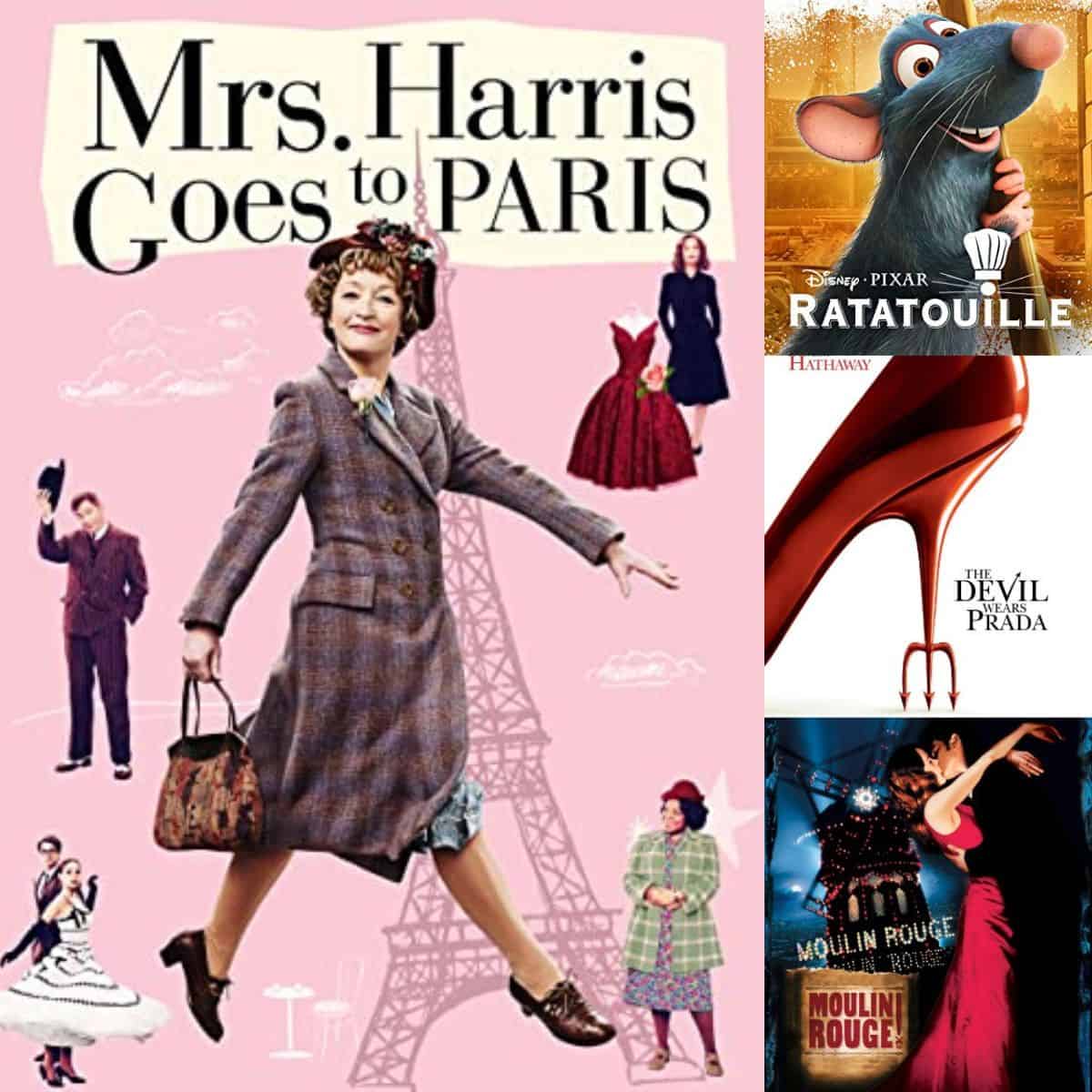 I love planning a themed movie night for our family as a fun way to celebrate a simple holiday.
When you're celebrating Valentine's Day with the kids, a truly romantic movie is usually not a popular choice.
However, you could embrace the City of Love and plan an entire dinner and movie night around Paris.
First, pick one of these fun, family-friendly movies set in Paris. You could also pick up a few picture books about Paris from the library if you want to be over the top.
I've got options perfect for any age kid you have in your family from little ones all the way up through your teens.
Then, plan a simple festive French dinner and/or fancy French dessert for your movie party! Oooh la la!
French Recipes for an Easy Dinner
Plan a simple bowl of French onion soup, you can even make the soup ahead of time and freeze it for a fast dinner before the movie.
Or, plan my easy Monte Cristo sandwich pinwheels for a snacky you can eat in the living room.
Surprise your family with a breakfast-for-dinner night with my fluffy french toast with pretty red strawberries and whipped cream or an easy quiche with a light salad.
French Desserts for Movie Night
Then, since it is a holiday, spoil your family with a fancy homemade French dessert. Each of these recipes can be prepped ahead and then assembled last minute for quick serving and are absolutely delicious.
You Might Also Like
If you are looking for more easy Valentine's Day ideas for celebrating as a family, you may also enjoy these great tips: