Do you have plans for a Royal coronation viewing party? Maybe you just want a British themed party for book club. Whether you want to view something on the telly, discuss a book, or just host an awesome evening for your friends, these London themed party ideas will make your mates go mad!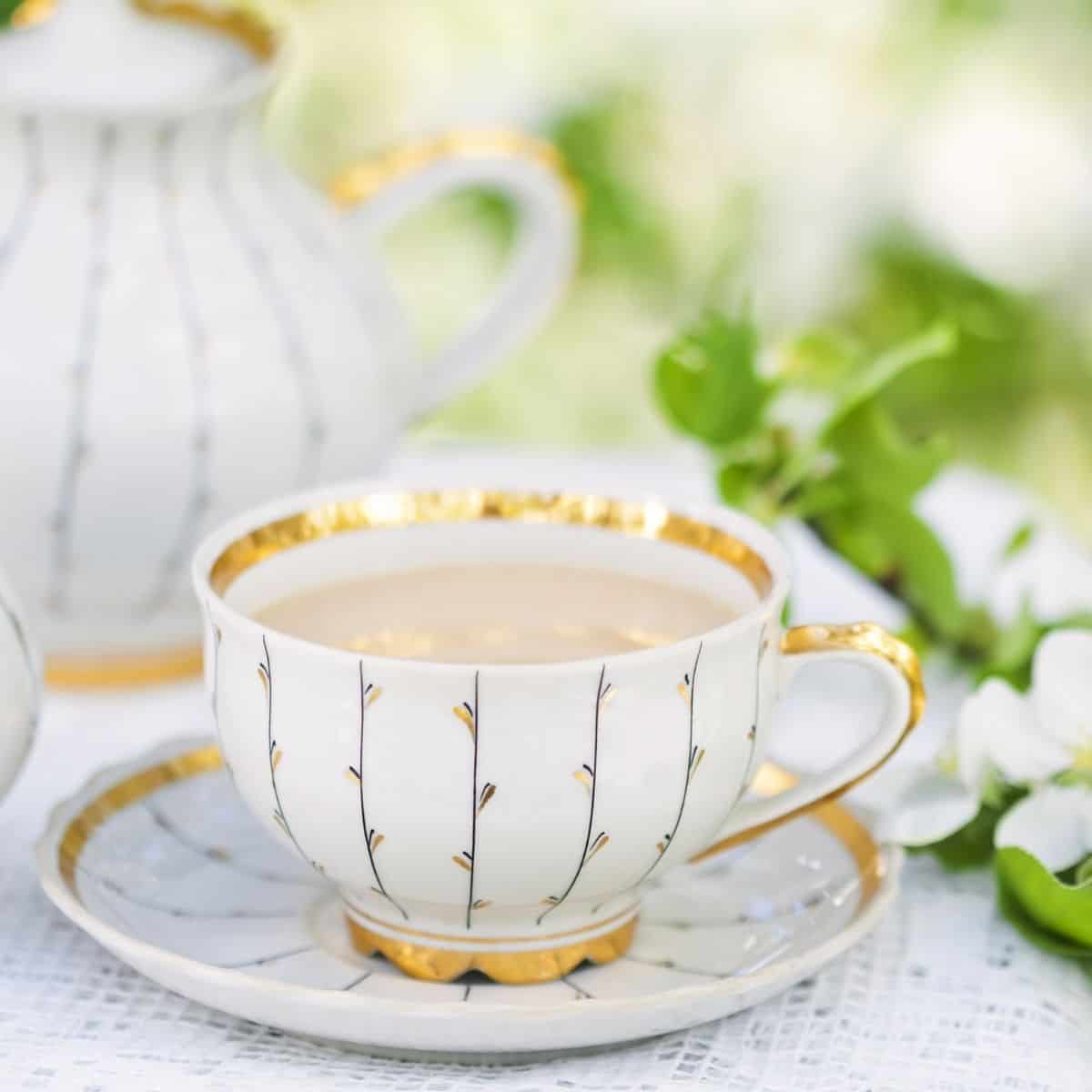 If you want to host a proper British tea party in honor of King Charles' coronation, I've got the best recipes and tips.
I've been throwing impromptu royal themed parties for my girls in honor of royal weddings and special events since they were tiny. You can see photos of when they were small at the very bottom of the post if you're interested.
I've collected the best British recipes, tea party supplies, and even invented a few party games to make it all fun.
You can use these tips for throwing your own royal-themed party for book club or "just because." I hope you and your friends enjoy them as much as we have!
Jump to:
British Party Menu Ideas
Everyone loves great food at a party.
Whether you're simply hosting book club or going all-out with a royal tea for your tiny princesses, you're sure to find great recipes to include here.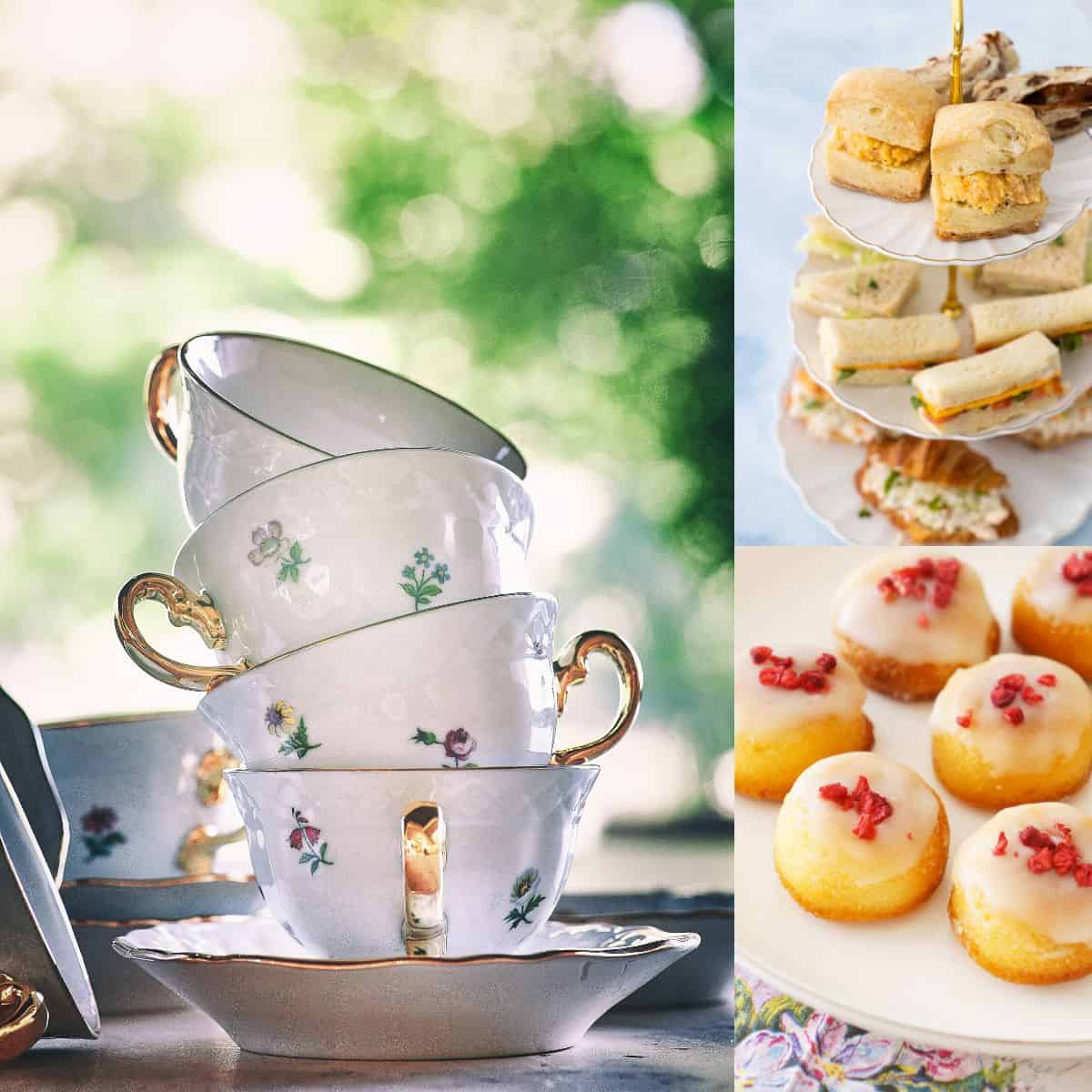 Afternoon Tea vs. High Tea
The obvious answer to what to serve at a British theme party is tea.
You can choose from an Afternoon tea service or a High tea service -- the main difference between them is High tea involves cocktails and appetizers.
You can read more about what is involved in each style of tea service here.
Get out your fancy tea cups and china and learn how to set a proper tea here. This would be an awesome time to have your kids brush up on their fancy party manners, too!
British Beverages for High Tea
First, be sure to plan out the drinks for the party.
Here are a couple great ideas:
British Tea
Obviously! Stock up on a few flavors and let your guests choose their own flavor, or find a local tea shop that can help you brew a custom blend in a full pot.
We love the hot water kettle featured here for a mix-your-own approach. Fill it up, get it hot, and it will make plenty of tea at one time.
Pimm's Cup
Pimm's, ginger ale, cucumber slices and mint! This is a British classic cocktail.
You can find a full recipe here.
British Foods for the Party
Tea party foods can be quite simple to prepare. The most obvious choice would be a couple options from my extensive list of finger sandwiches but savory sausage rolls are completely delicious, too.
Finger Sandwiches
Cream cheese and cucumbers comes immediately to mind, but serve a tray full of easy options. Here are 30 finger sandwich recipes to get you started but don't miss the assembly and make-ahead tips included!
Chips with Malt Vinegar
And by "chips," of course I mean French fries. I won't tell if you use a bag of frozen fries, just grab a bottle of malt vinegar to serve them with!
British Dessert Recipes
End the tea with something sweet. It doesn't need to be difficult, you could even just pick up a package of tea cakes from the grocery store bakery.
Little iced petit fours would be perfect.
If you want to bake something from scratch, here are a few of my favorite British desserts.
Shortbread
Grab a tin of simple shortbread cookies at the store to pad out your tea tray. Or, if you love to bake they are actually a very easy cookie to make from scratch.
British Trifle
A classic British dessert! My sister and I became obsessed with trifle over the Christmas holiday and now that I got suckered into buying the special trifle dish, it will be a standard part of most of my parties from here forward!
Here are 10 trifle recipes to get you going.
Royal Party Games
Talk like a Brit:
Challenge your party guests to use as many fun British phrases in their conversations as possible. Share these 50 awesome British slang words to get them going.
Host a Hat Contest:
Bring on the fascinators! The taller, the flowery-ier, the feather-ier the better! I may take this a little too far -- check out the Peanut's tea party hat from many years ago. Spoiler alert: She totally brought home the trophy.
Taste Test the Tea:
Have a blind taste-test contest of a variety of teas. See if the winner can correctly label the flavors.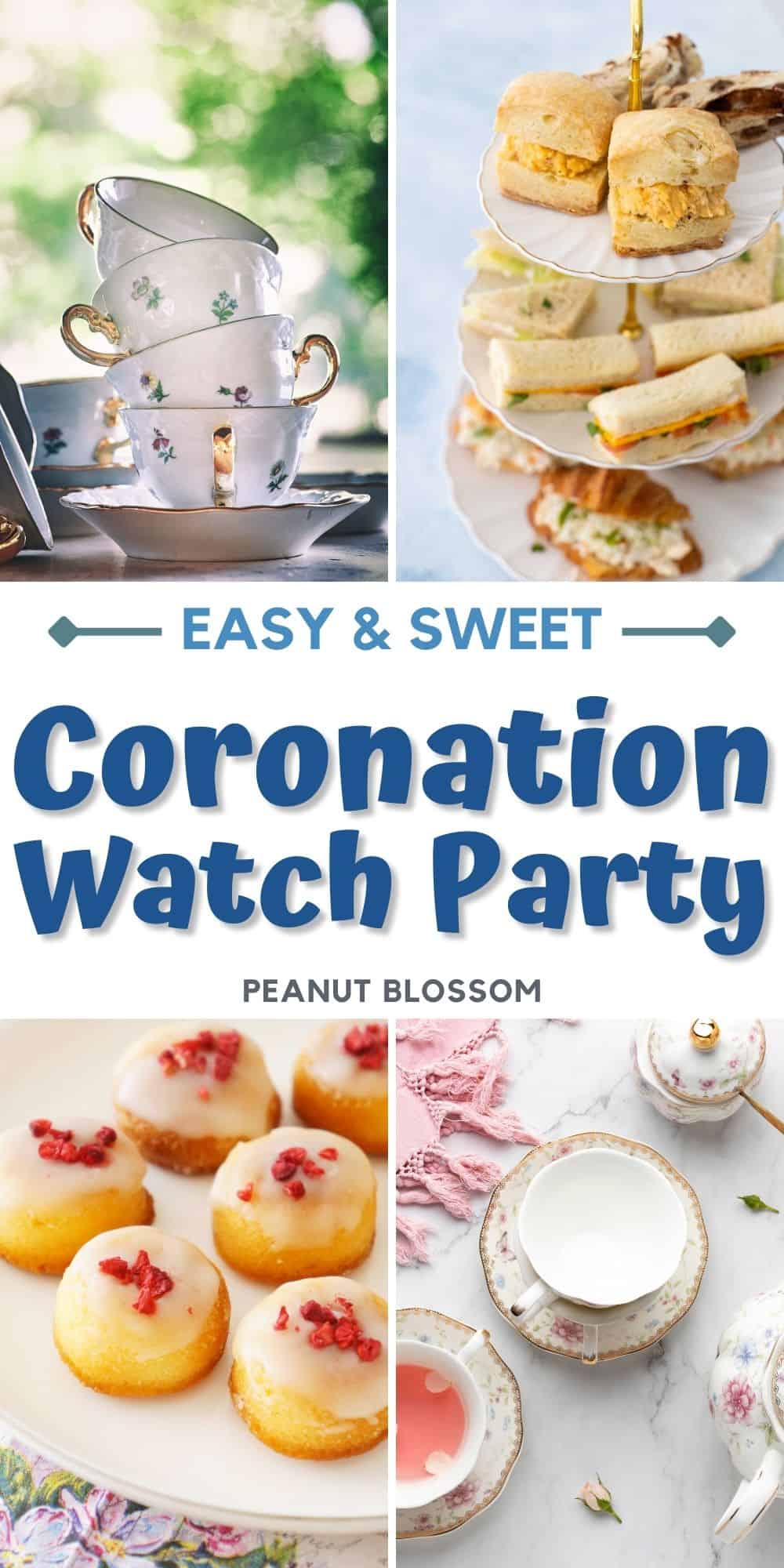 More British Party Ideas
If you want inspiration for the right book to pick for book club or movie night with your friends, don't miss these fun royal family tips:
How It Started
My friend Lindsay is one of the very biggest Princess Diana fans I've ever known.
I still remember sitting around our college lounge while Lindsay shared the sweetest stories about how her mom kept her home from school so they could watch the Royal wedding together.
When Kate married Prince William, my girls were just babies. The Peanut had just turned 4 and Little Pea wasn't even quite 1 year old.
Even still, thoughts of Lindsay and her mom were in my head and I picked up royal wedding themed sugar cookies at our local bakery and we donned hats in our living room to watch the ceremony coverage. That was just about all I could handle in those busy toddler days.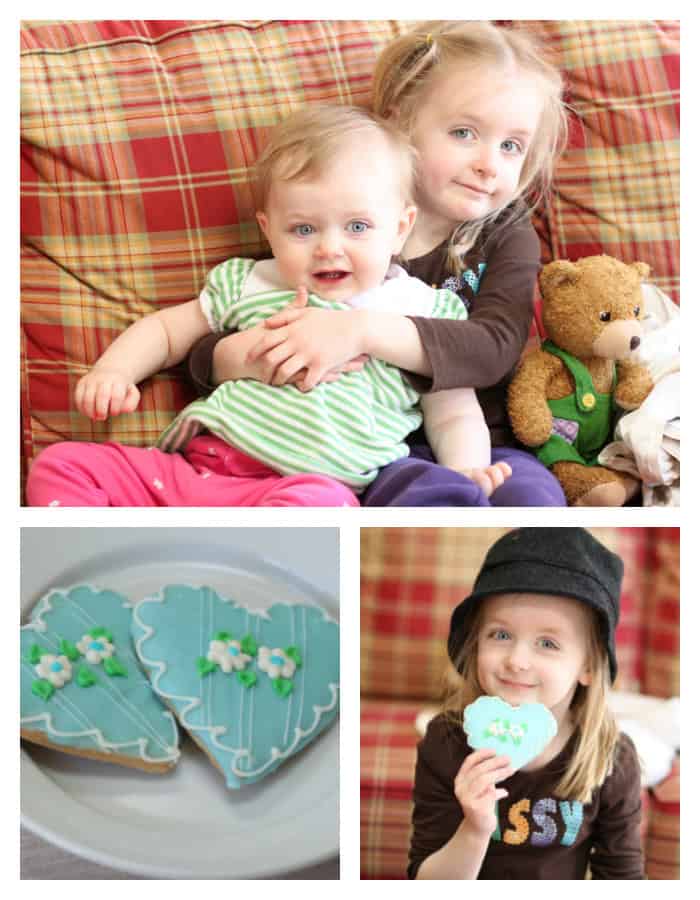 Then it was Prince Harry's turn to get hitched and everyone I knew was tuning in for his wedding to Meghan.
Now we get to look forward to the coronation of the first King of England our generation has ever seen.
I thought it would be fun to share some brilliant British themed party ideas in case you want to take this fun opportunity to host a simple get together with friends.
I may just have to dust off my tiara for the occasion!