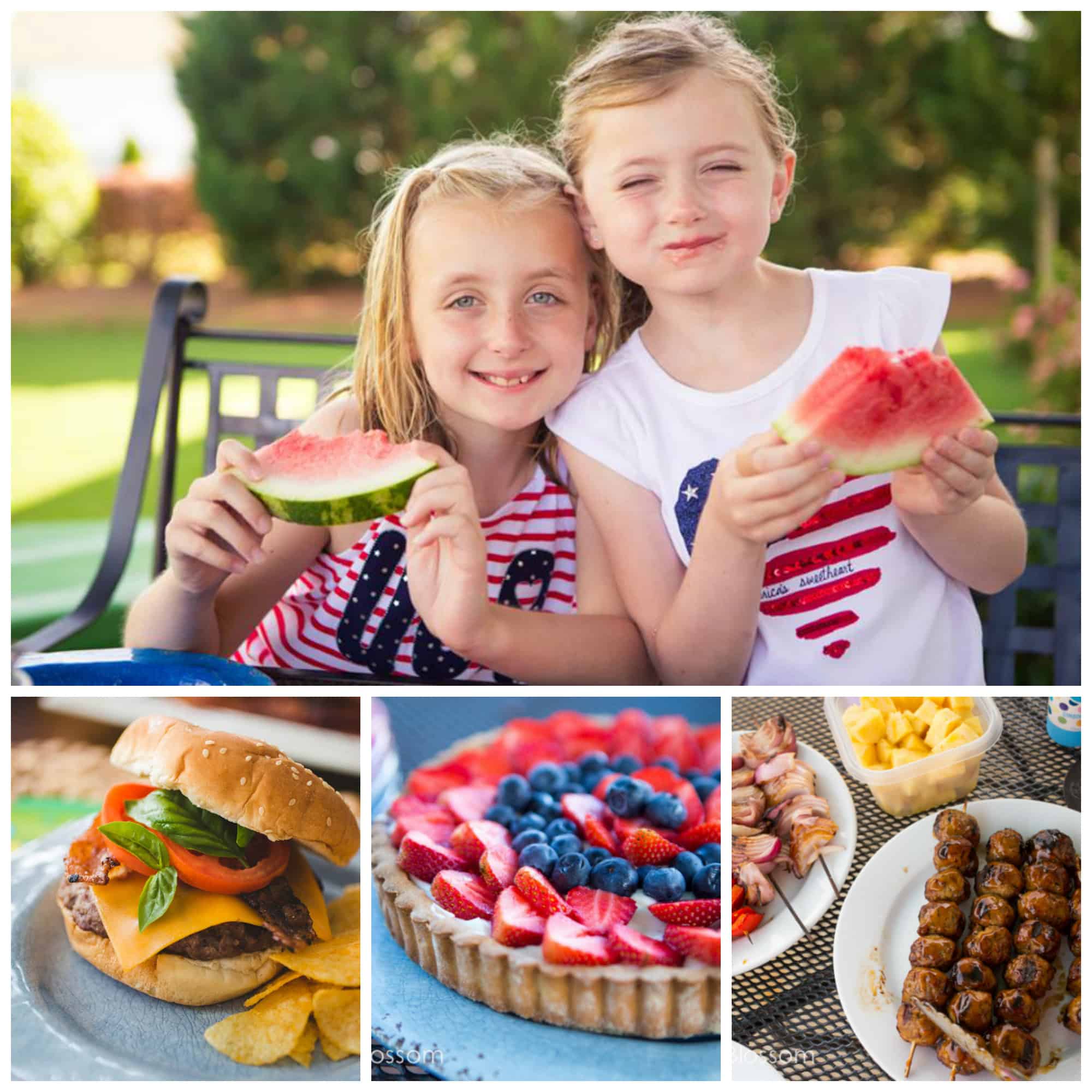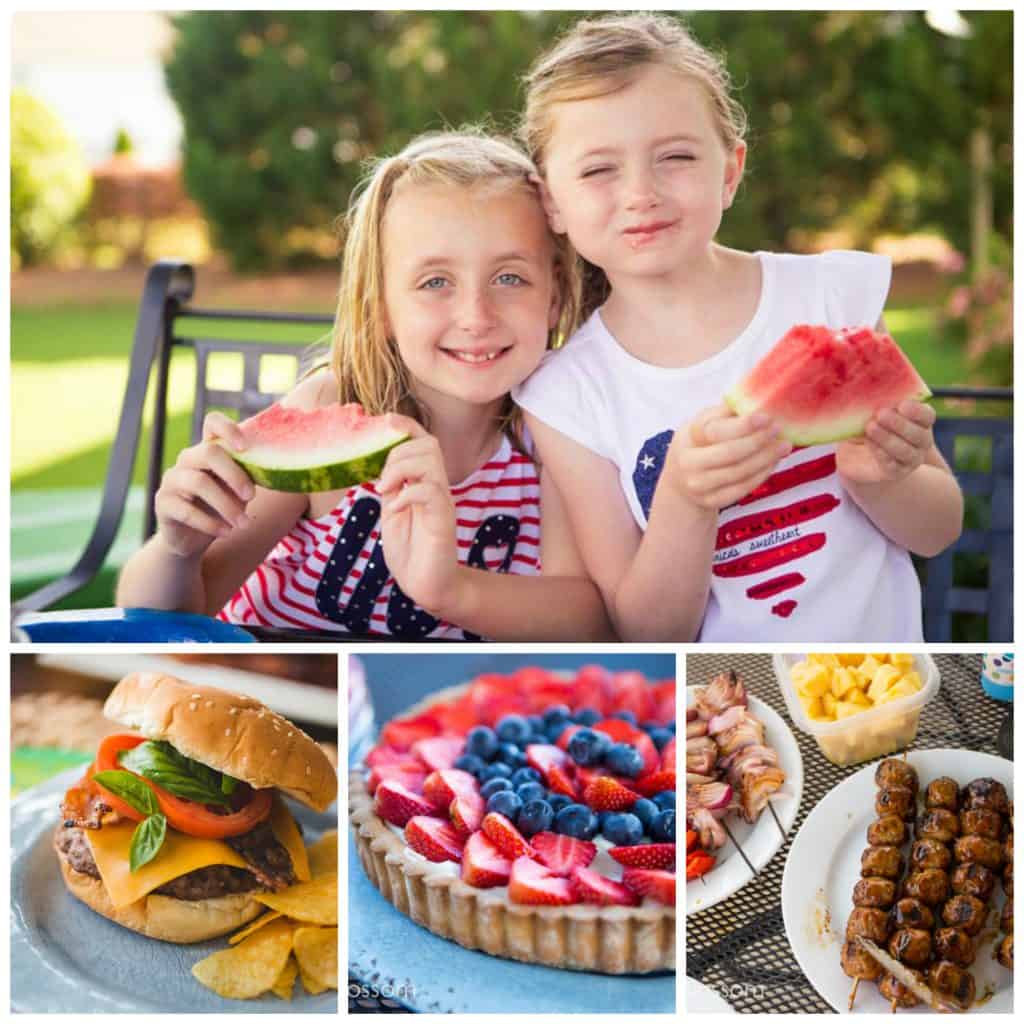 Summer is here, it's time to fire up the grill and invite friends over! Here in the Carolinas, grill season is technically a year-round thing but summer actually starts once I bring out the patio furniture pillows and cushions and we actually eat our first meal outdoors. We love to host a very informal "Backyard is Open for Business" family party each Memorial Day weekend.
Handyman Tim will grill up an entree while my mom and I pull together side dishes and dessert. The kids play in the grass and we all just enjoy the sunshine and fresh air. It's the simplest of little traditions, but that first meal outside where the kids can eat watermelon that runs down their arms without me worrying about the mess is pure heaven.
I have come a long way, though. I've mentioned before how when we first moved to North Carolina I actually despised being outside. One of my goals in moving here was to embrace a more outdoor lifestyle to encourage healthy habits in my kids. It wasn't an easy transition for me because I am SO sensitive to bug bites, mosquitoes in particular. I'm one of those people who must have sweet blood that attracts those little stinkers. One little bite and I get silver dollar sized welts on my arms and legs!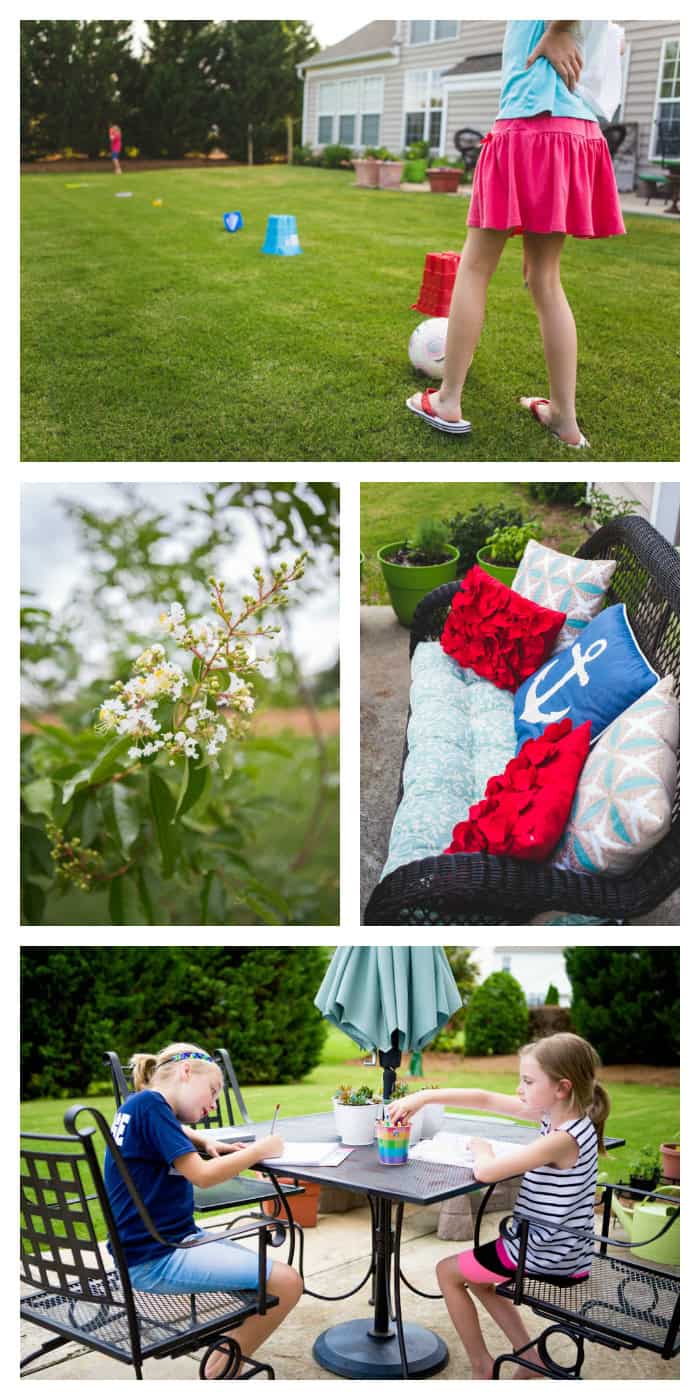 It's really hard to relax and enjoy reading on the patio, watching the kids play in the yard, or grilling out with my family when I'm constantly swatting away anything that moves for fear of rashes that last for weeks. So this year, we decided to try something a little bit different for our yard and had Orkin treat our lawn and patio so we can have a mosquito-free summer.
When the service tech came for treatment, we took stock of our yard. After his recommendation, we decided to remove the kids' old water table that had standing water, along with some old flower pots that were filling up with standing water whenever it rained. I was told to just change the water in our bird bath weekly if we wanted to keep that decoration in place.
It's been quite a few weeks since the treatment and I haven't seen any mosquitos since. We've had so much rain the last few weeks, conditions that usually produce an army of the little buggers. It's been lovely spending time on my patio and not worrying. The girls and I love to bring books out there and snuggle while we read out loud.
But then the weekends come and it's all about our family cookouts. If you enjoy patio grilling season, too, I thought you'd appreciate a list of our favorite backyard party recipes listed at the bottom of this post. They're perfect for bringing to your next potluck but we just rotate through them all for our own enjoyment all summer long.
And if you'd like to ensure that your own BBQ party is mosquito-free, contact the licensed pest professionals at Orkin at 877-778-2497.
Use my offer code to receive $50 off your first mosquito service:
Zero Bite (0Bite)
The code will only work via phone and expires July 14, 2017.
Click here for more information on mosquitoes and how Orkin can help.

31 Backyard BBQ party recipes for a delicious summer: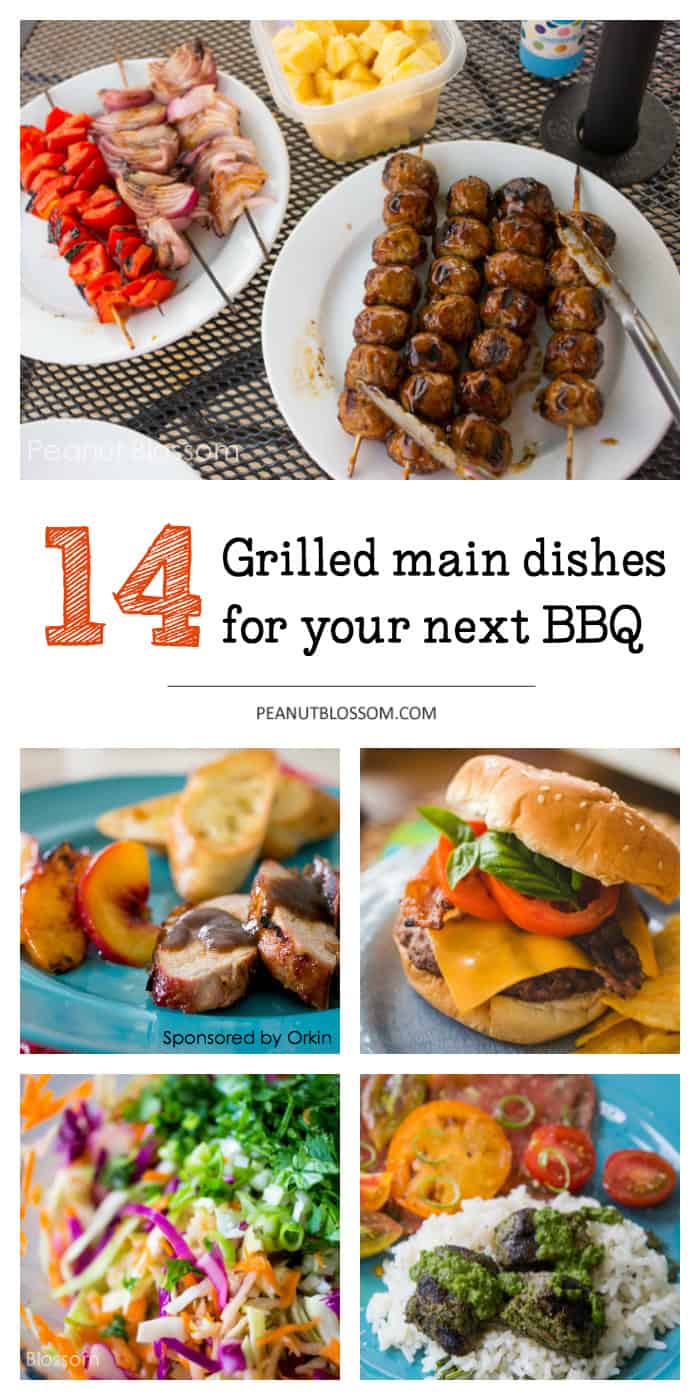 14 Backyard BBQ Party main dish grill recipes:
Grilled fish with yellow tomato salsa

11 Backyard BBQ Party fresh side dish recipes: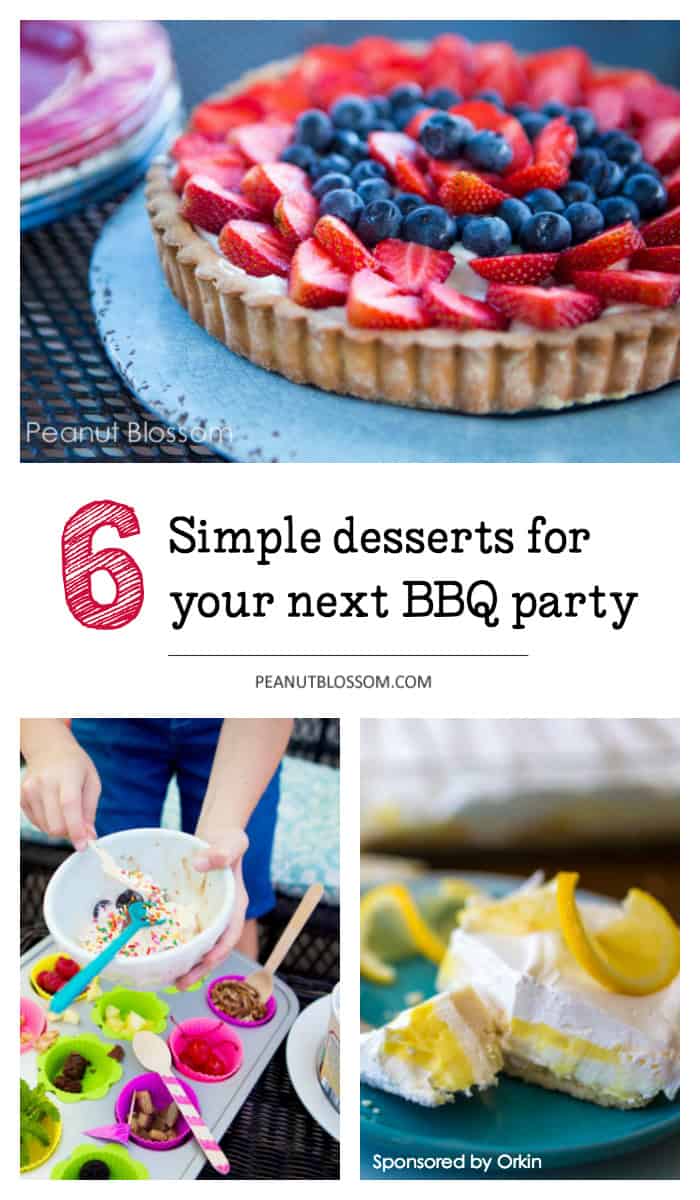 6 Backyard BBQ party dessert recipes:
This post is sponsored by Orkin. We received a free mosquito treatment and compensation in exchange for this post. All thoughts and opinions are our own. #summerwithOrkin