Dijon mustard marinade made with lemon and garlic is the perfect chicken marinade and can be used as a delicious salad dressing, too.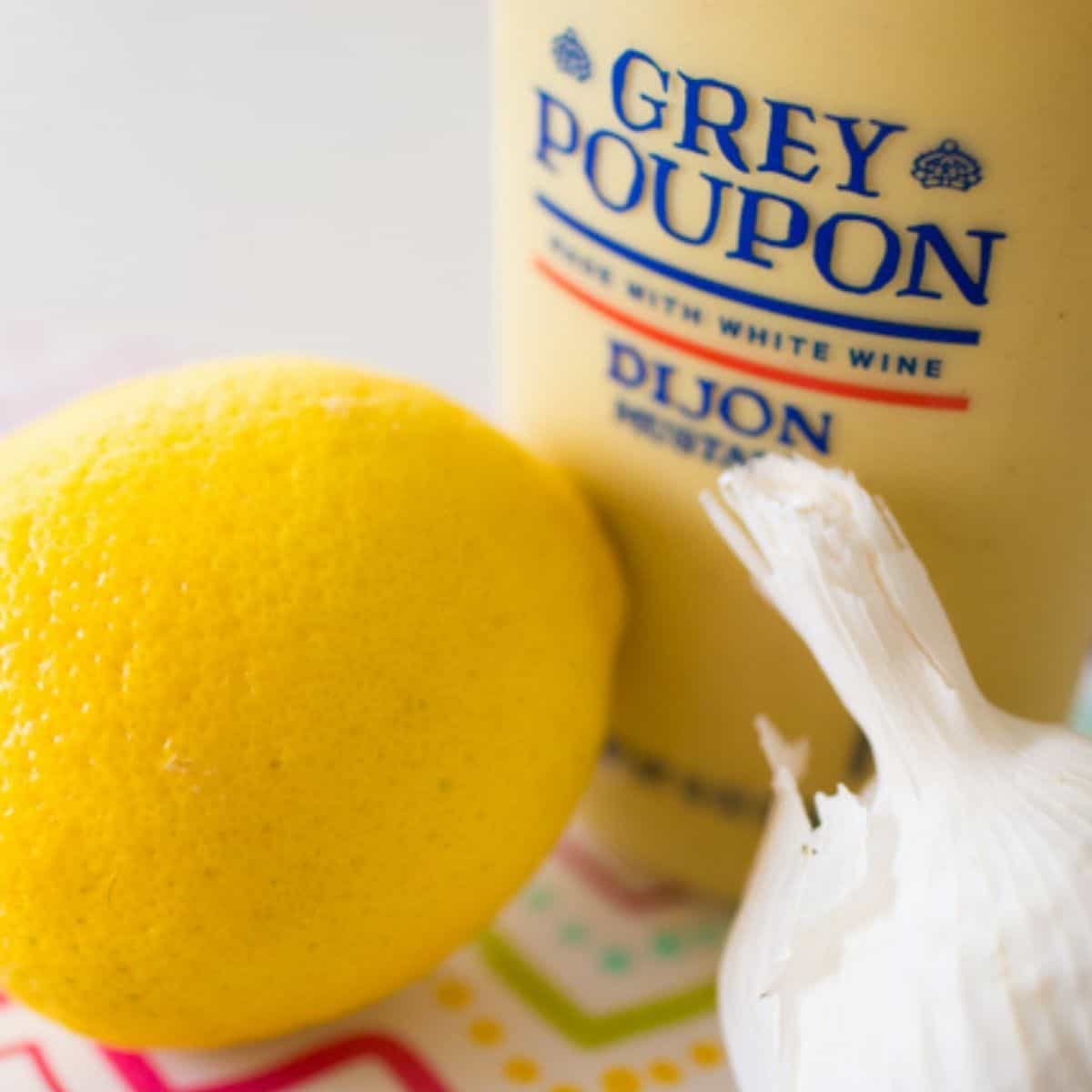 My whole family loves chicken recipes that involve Dijon mustard.
I had a container of chicken thighs that needed marinating and decided to use our favorite lemon Dijon mustard marinade to tenderize the chicken.
If you wanted to mix things up, you could consider adding some fresh thyme or basil, but the marinade recipe is so good that my whole family devoured this chicken.
In fact, my husband told me the chicken was "Outstanding" and that it might be the best chicken I've ever made. Can't beat that!
Jump to:
Ingredients
Is this a dressing or is it a marinade for chicken? However you plan to use it, you'll find yourself grabbing this short list of ingredients over and over again:
Dijon Mustard
Fresh lemon
Minced garlic
Olive oil
Salt and Pepper
How to Use the Marinade
This Dijon marinade pairs perfectly with chicken or pork.
Combine the ingredients together and pour them over raw chicken pieces or a pork tenderloin. Turn the meat to coat and store in your fridge for 2 hours to let the meat absorb the flavor from the marinade.
Then proceed to cook your chicken by roasting, grilling, baking, or sautéing.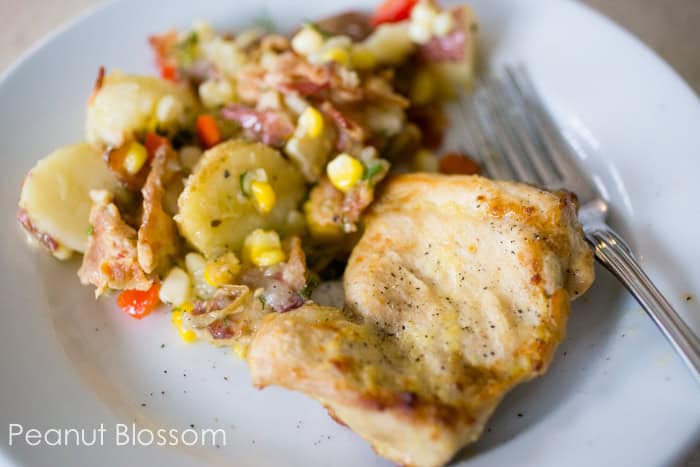 Salad Dressing Variations
You can also use this Dijon mustard marinade as a delicious salad dressing. Just make sure the dressing has never touched the raw meat and is a fresh batch made for your salads.
Serving Suggestions
Our favorite way to use this recipe is to roast marinated chicken thighs in a hot oven or air fryer.
However you cook your meat, this marinade would pair well with these delicious side dishes: