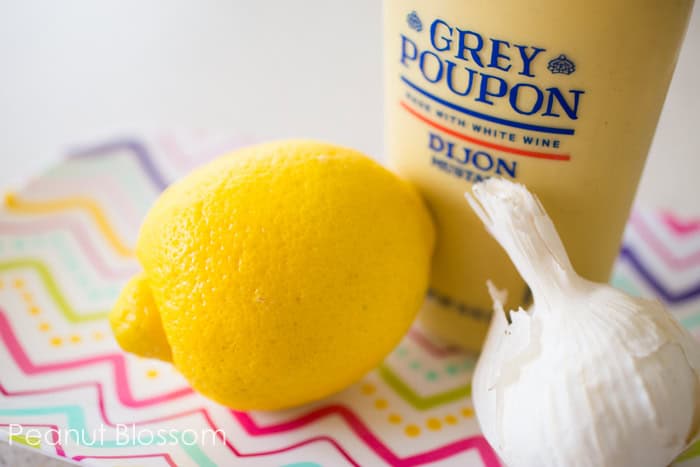 This summer I'm all about the marinades. We'll be experimenting and sharing our favorites over the coming weeks, but this one was a knock out of the park.
My whole family loves recipes that involve mustard. I had a container of chicken thighs that needed flavoring and went on the hunt for a good recipe for a homemade marinade. I found one by Ina Garten that involved lemon and mustard (my two favorites!) but felt it needed a little tweaking.
I added garlic to the mix and would definitely consider some fresh thyme or basil next time, but the whole family devoured this recipe. Handyman Tim told me the chicken was "Outstanding" and that it might be the best chicken I've ever made.
Well there you go, then!

P.S. I served this with our new favorite potato salad the other night for dinner. They went excellently together! Get the recipe here.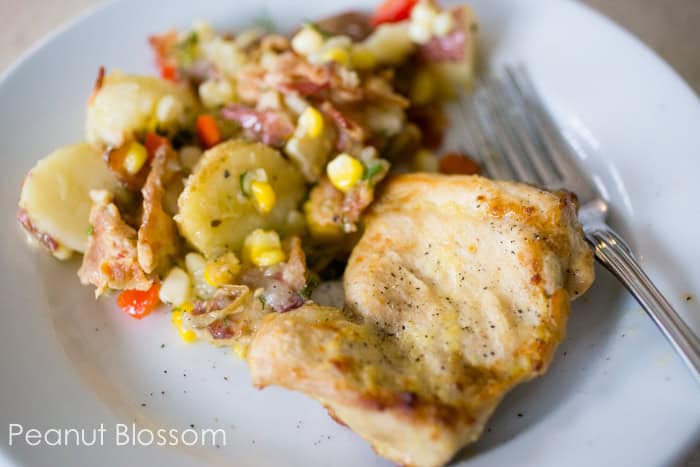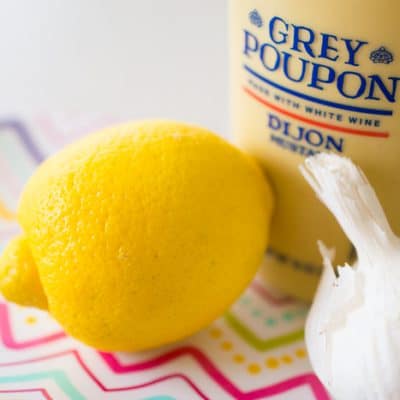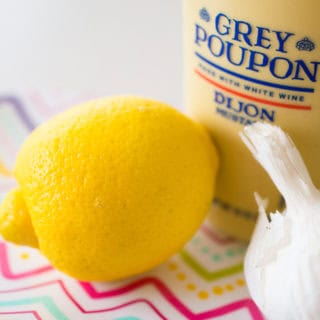 Lemon Garlic Dijon Marinade
Use half of this zippy lemon garlic dijon mix as a marinade for chicken and reserve the other half for a salad dressing.
Ingredients
½ cup lemon juice
2 tablespoon Dijon mustard
2 tsp minced garlic
Kosher salt and freshly ground black pepper
½ cup olive oil
1 ½ pounds (or 6) chicken thighs
Instructions
Whisk together the lemon juice, mustard, and garlic. Slowly stream in the olive oil while whisking to form an emulsion. Stir in the salt and pepper to taste.
Pour over chicken and marinate in the refrigerator for at least 2 hours or overnight.