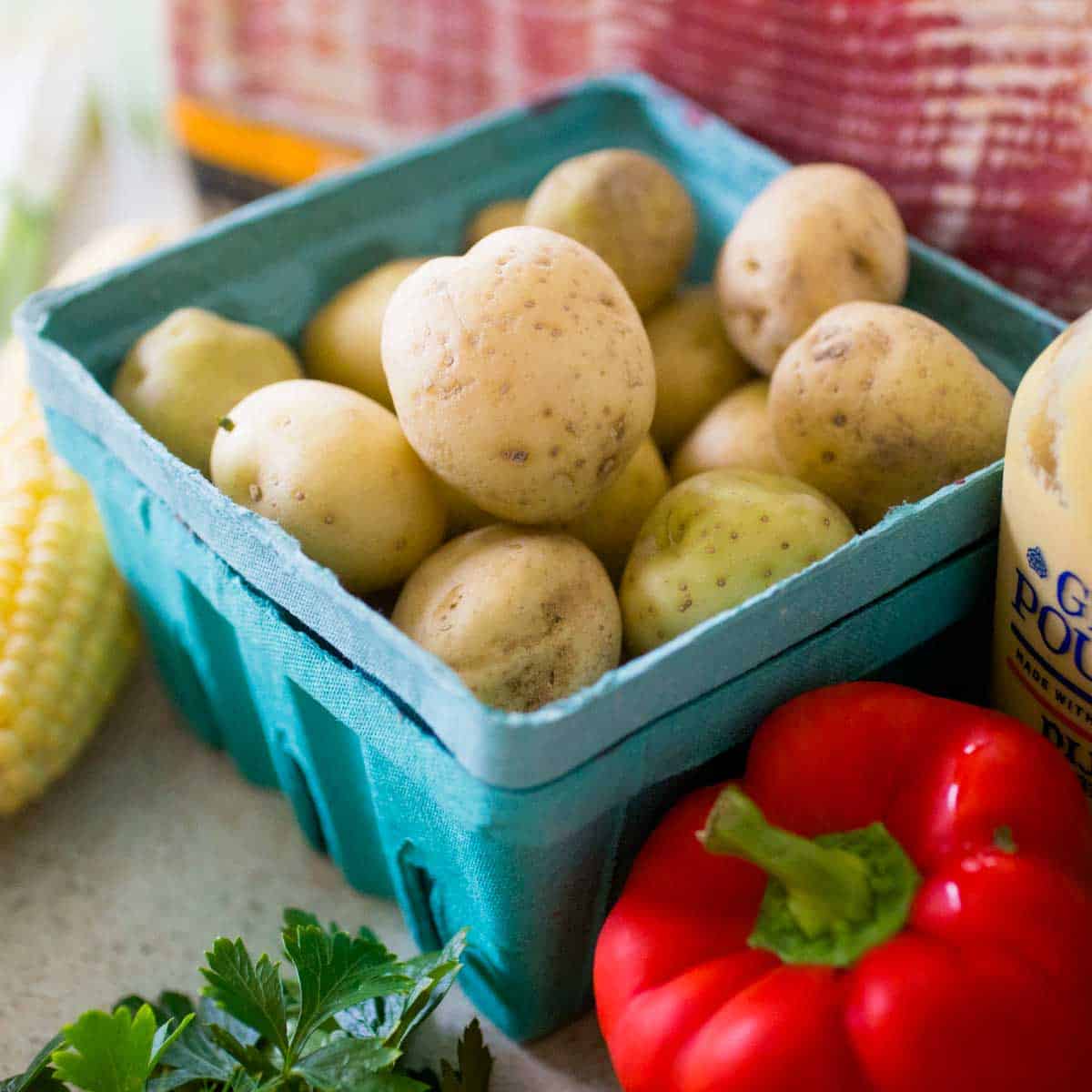 Summer barbecue season is upon us and it seems like no party is complete without a potato salad. But I have a secret. . . I can't stand the stuff. All gloopy with mayo, no texture, and suspicious in the heat of summer. No thank you.
Growing up, my German family insisted on the vinegar and bacon-based hot potato salad. I find that to be only a slightly better option but am still not such a fan.
And then I discovered Ina Garten's French potato salad. The dressing is olive oil and vinegar-based but includes fresh herbs, green onions, and mustard. Now we're talking.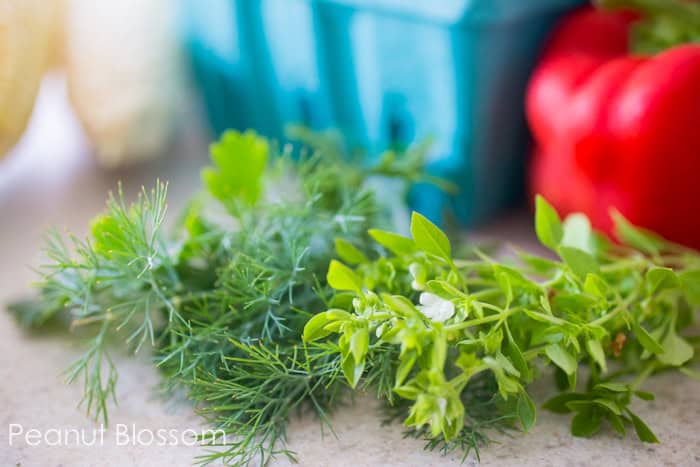 But the big thing the recipe is still missing, to me, is the texture. I decided to take advantage of the fresh produce at our farmer's market stand and tossed in some fresh corn and a diced red pepper for a crisp, cool, sweet and juicy addition to the mix.
And bacon. Yes, bacon. Because what goes better with potatoes?? More bacon.
You can grab my favorite peppered bacon recipe right here.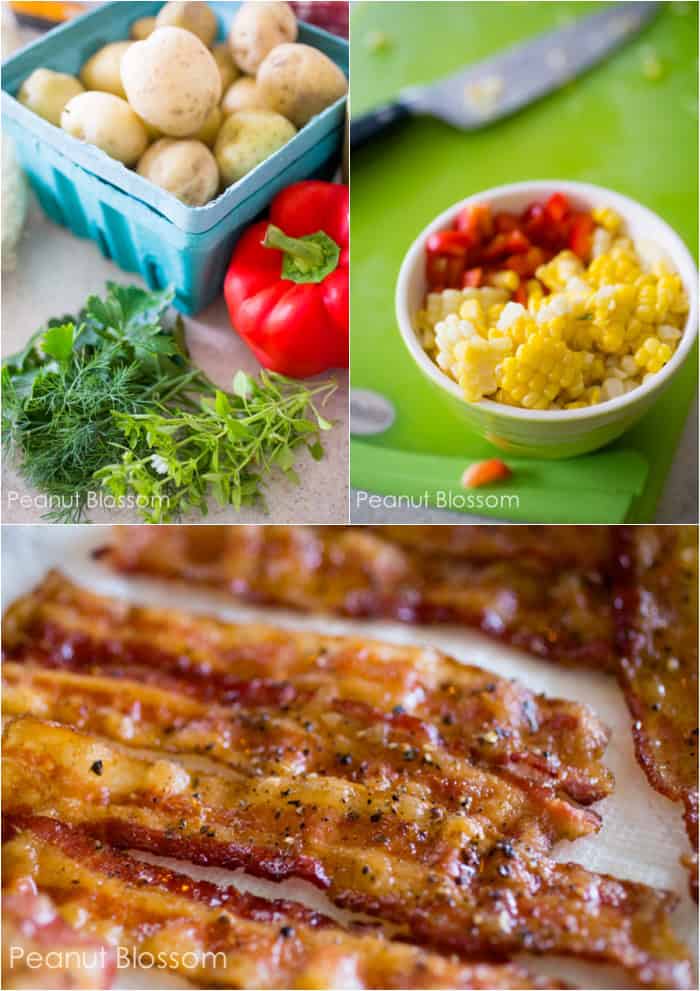 I steamed the corn cobs right in the same pot as the potatoes to keep things extra easy.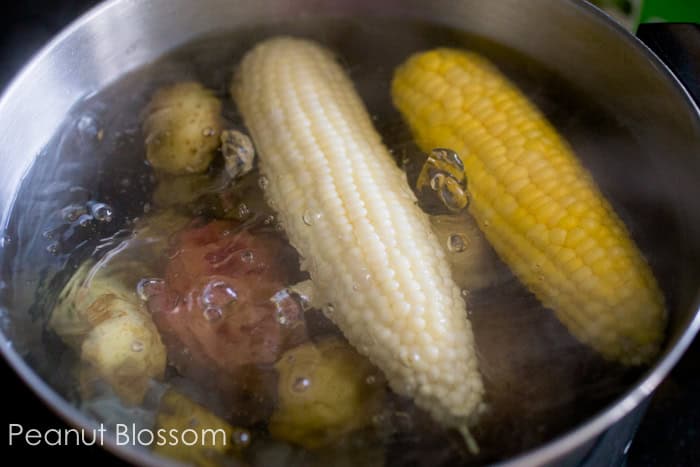 Once everything was cooked, chopped, and crumbled, tossing this together is easy peasy:
The result is:
"The best potato salad I've ever had!" - Handyman Tim, who ate 2 helpings!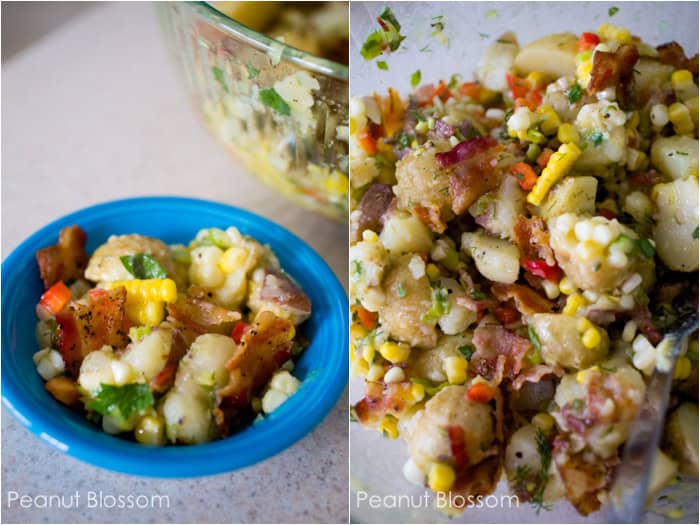 I admit, this recipe even gets me excited for the first time about potato salad. I could definitely see adding this to our summer rotation.
Next time I'd love to try mixing in a few fresh green beans, too!