The easy salmon side dishes help turn one of the easiest fish recipes into a complete dinner and includes delicious rice, pasta, and potato ideas to pair with a vegetable or salad.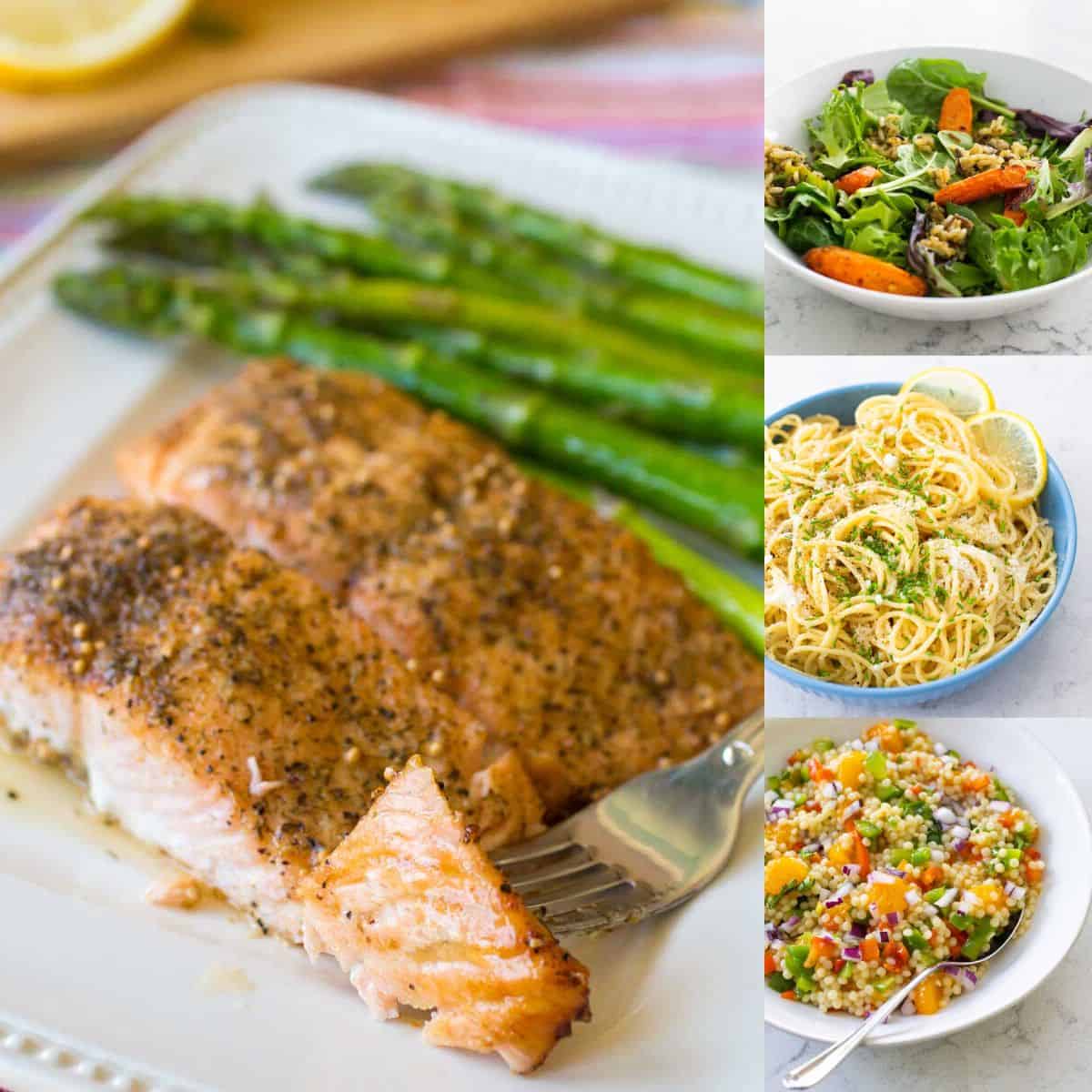 Salmon is my favorite fish to cook for dinner because the tender filets pair perfectly with a wide variety of seasonings and side dishes.
You can use salmon as a quick cook protein and pop one of these delicious side dishes into the oven or pot for an easy weeknight meal.
Just by mixing up the salmon side dishes, you can have dozens of completely different dinner ideas to add to your meal plan all month long!
Jump to:
Rice Side Dishes
Rice is a perfect pick for a side dish for salmon because it is a delicate dish that soaks up any sauce you might drizzle over the fish.
Season the salmon with practically any herb blend, blackening spice, Cajun spice, or even lemon pepper seasoning and pair it with these rice side dishes.
Mashed Potatoes or Roasted Potatoes
Pairing potatoes with salmon can be a little tricky if you're not careful. Since fish has such a flaky, delicate texture, your dinner will be lacking if you don't add something with a bit of a crispy crunch to it.
Salads for Salmon
Salmon is the perfect easy protein for using to top an entree salad but these easy salad recipes also make a great side dish.