Catholic feast days throughout the year are a chance to come together to celebrate what matters most: our faith and our family & friends. These easy Catholic traditions are a wonderful way to raise children to love and practice their Catholic faith.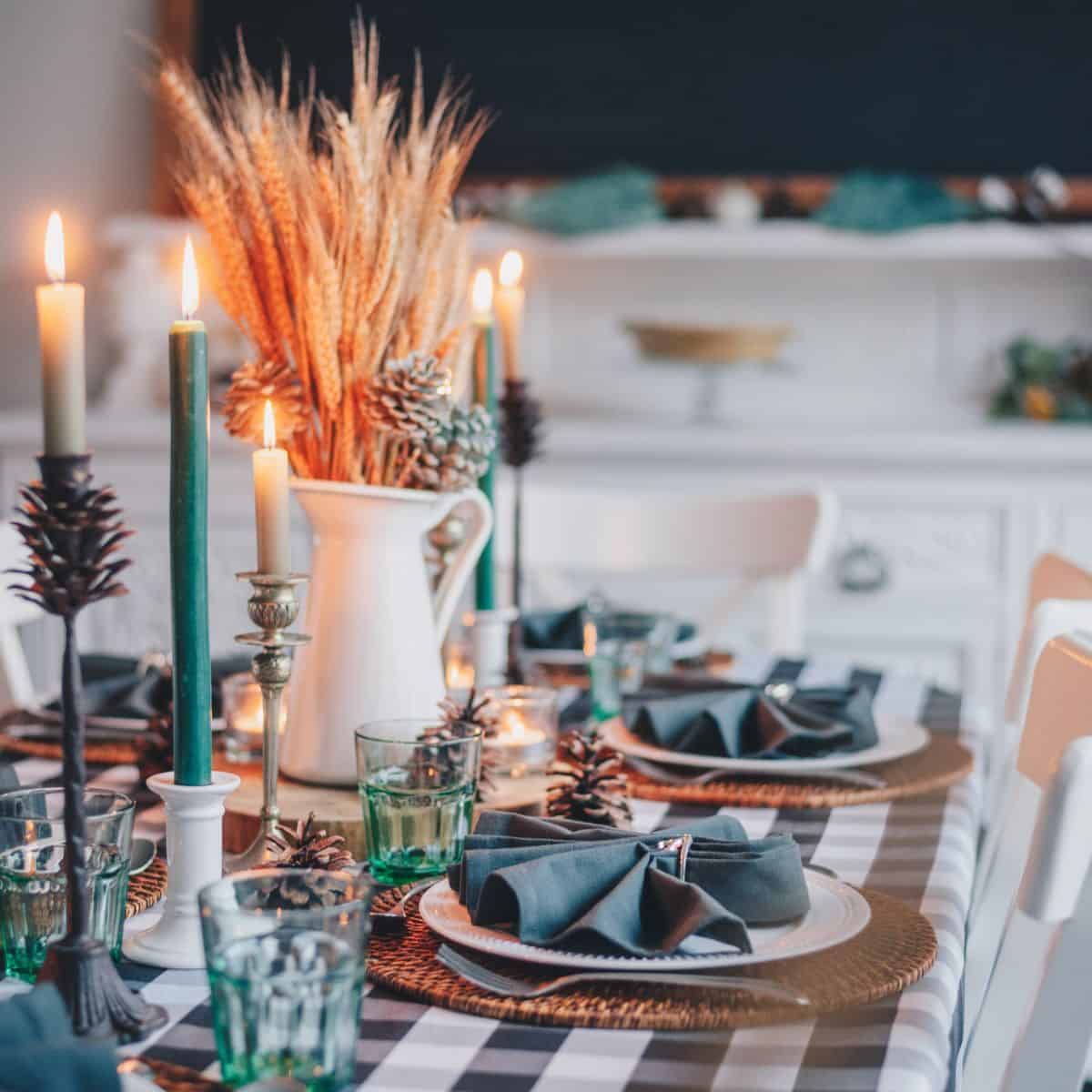 As my children grow and become busier with school and friends, I find I'm eager to slow things down and give our family a chance to connect through a simple celebration.
After reading, and being wonderfully inspired by, the book "The Catholic All Year Compendium: Liturgical Living for Real Life" by Kendra Tierney, I realized that most of the holidays I've tried to celebrate with my kids are actually Catholic Feast Days.
I admit I was not as intentional about incorporating our Catholic faith into each holiday while they were little, but it is something I'm working actively on improving during the last few years while my children still live at home.
It is never too late to start a new tradition or improve the ones you already have.
I hope this easy list of Catholic feast days for families will help inspire you to connect and grow with your children in the years ahead.
Jump to:
Every Sunday
Often overlooked as a Holy Day of Obligation, busy modern families often fail to remember that Sundays are intended to be a day of rest.
The classic Sunday Family Dinner is not a tradition you often find these days.
As sports teams schedule practice and games and working parents use the day to prepare for a busy week ahead, we've forgotten how important Sunday is for the family.
The easiest way to celebrate this weekly feast day is to plan a special meal together as a family.
It could be as simple as a brunch after Mass or a lazy dinner with something simple like soup and sandwiches.
It's not about what you serve but if you're going to carve out one meal a week to truly enjoy as a family, why not make it an extra-delicious one that everyone eagerly anticipates?
St. Valentine's Day
Valentine's Day is looked at as a Hallmark holiday but it truly started as a Catholic Saint Day.
Show your kids just how much you love them with special pink and red treats or a special story time.
St. Patrick's Day
Once my Ancestry DNA test proved I have Irish heritage, St. Patrick's Day suddenly had all new meaning for me personally!
I've always enjoyed this fun and festive mid-winter holiday, but now our family goes a little over the top with a St. Patrick's Day dinner and Irish music playing in the background.
St. Joseph's Day
I admit it wasn't until I read Kendra's book as an adult that I finally discovered about St. Joseph's Feast Day. A whole holiday dedicated to seafood and lemons?! I'm SOLD!
Mardi Gras / Fat Tuesday
The Tuesday before the Lenten season begins is a fantastic chance to have a little fun with the kids.
Bake a king's cake, enjoy a little spicy Cajun food, and have a little dance party in the kitchen.
Ash Wednesday & Good Friday
These somber Feast Days are a wonderful opportunity to teach children that families support and console each other even under sad circumstances.
It is ok to serve special comfort foods that properly honor the rules of the day. Serve a delicious seafood or meatless dinner or on Good Friday, take the chance to bake my favorite Hot Cross Biscuits.
Easter Sunday
Easter is the most joyful day of the entire Catholic year. Celebrating with your kids is easier than ever with Easter baskets before Mass and a special feast.
Halloween
Nothing surprised me more than to read this passage from The Catholic All Year Compendium:
"I have occasionally heard from Catholics who wonder if Catholics should participate in Halloween festivities, to which I usually reply:
Well, no festivities of any kind are mandatory, so participation is up to you. But Catholics invented Halloween, so if it's appropriate for anyone, it's appropriate for us."
Grab a copy of her book to read her full explanation but yes, Halloween is absolutely an appropriate feast day to celebrate with your children.
All Soul's Day
November 2 is All Soul's Day, the day where Catholics pray for the dearly departed.
When I lived in Italy, I was so inspired that the Italians use this Holy Day of Obligation to pause everyday life and visit their loved ones at the cemetery.
While this is another very somber feast day, if you aren't able to visit a cemetery you could plan a quiet, candlelit dinner where you pray for your loved ones and share memories of them over a simple fall meal.
St. Nicholas Day
One of my most cherished family memories from my own childhood is the celebration of St. Nicholas Day on December 6th.
I was so excited to plan this celebration for my own kids when I became a mom and now it is one of their favorite days of the year, too.
Advent
While Advent is a season and not techically a single feast day, this is a wonderful opportunity to really enforce the meaning behind the Christmas season to your children.
Use your weekly Sunday dinners and plan a simple little Advent spin to the tradition. Use the Advent wreath as your dinner table centerpiece or read stories together before or after the meal.
Christmas Eve & Christmas Day
Ask your kids to name a Catholic Feast Day and I'm pretty sure this will be on the list. If not first, right behind Easter.
Christmas is our family's favorite holiday to celebrate together. We have dozens of priceless traditions we enjoy that last all through the Advent season and end with the grand finale of Christmas Eve and Day.
Epiphany
We recognize the Epiphany on January 6, the twelfth day of Christmas, the day the Wise Men arrived to meet Jesus.
However, the real holiday moves and is supposed to be celebrated on the first Sunday after January 1 and could fall as early as January 2.
You could reserve the Wise Men from your nativity scene and have the kids finally add them to the manger on this day. Some families enjoy moving the Wise Men a little bit closer to the manager each day between Christmas and the Epiphany.
Our Christmas tree stays up and decorated until this day and it is a great evening to plan one last Christmas movie and treats.
How I Plan for Our Feasts
If this all sounds like more work and you're feeling overwhelmed with how to make it happen in your family life, let me assure you that it doesn't need to be complicated.
When I spend time at the start of each day with my morning basket, I take a peek at the weeks ahead and look for Feast Day opportunities to slip into our schedule.
If I'm feeling a little more extra excited to do something special, I might meal plan a dinner using one of the recipes from these Catholic cookbooks. But that's just frosting on the cake!
And you don't need to just keep this to your own family, use these feast days to open your doors and put your Christian hospitality skills to use.