St. Patrick's Day desserts for kids are all about the colors! Rainbow treats and festive green desserts with chocolate or sprinkles are always easy to bake.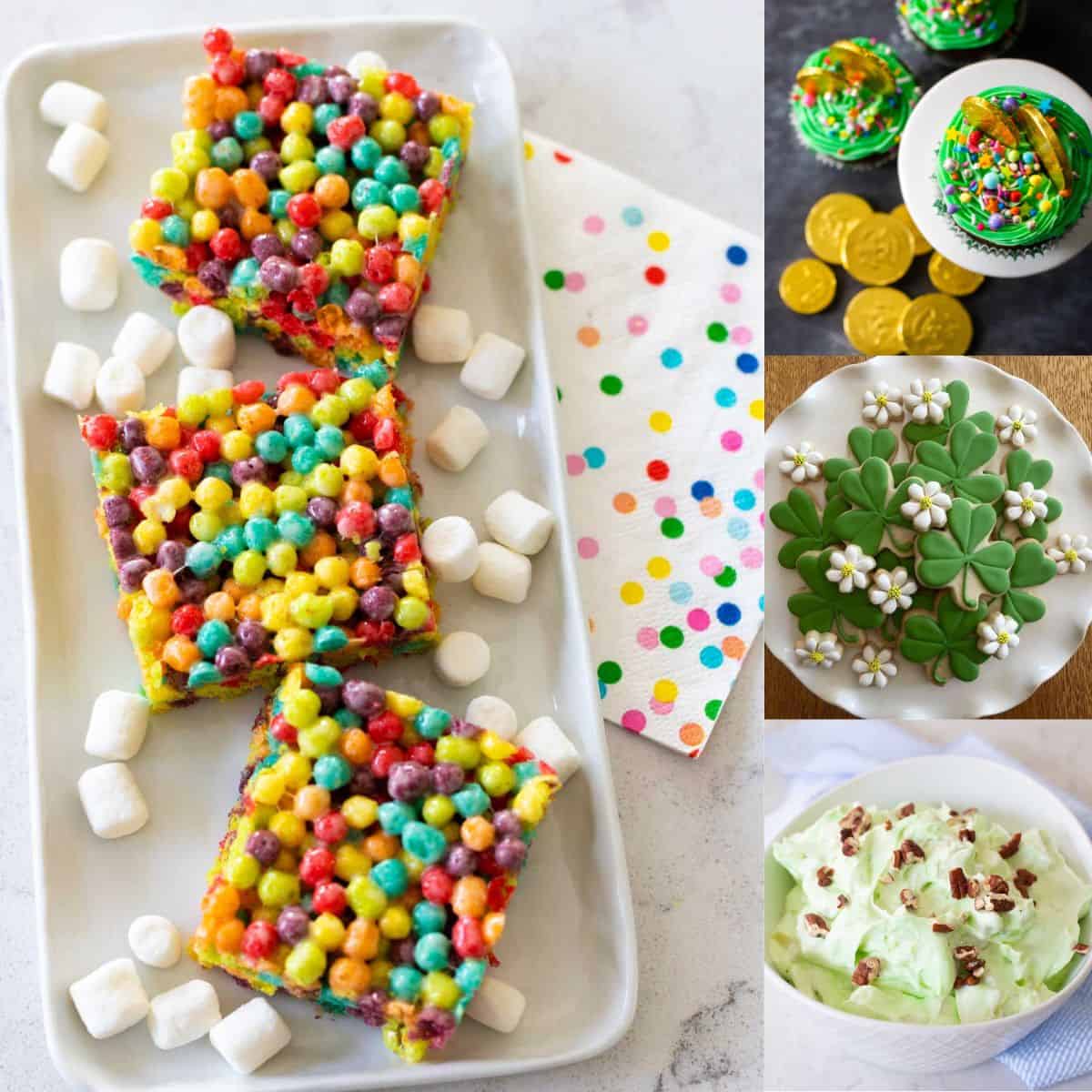 St. Patrick's Day is always such a fun time to celebrate with your kids.
When my kids were little, I enjoyed baking the rainbow treats for them, but now that they are older they love to get in the kitchen and bake the desserts on their own!
Whether you're looking for an easy dessert for St. Patrick's day to bake on your own quickly, or you want an easy treat for kids to bake themselves, you're going to love this list of our favorite St. Patrick's Day desserts!
Jump to: