These fun and romantic Irish movies set the perfect mood whether you want a few of the best St. Patrick's Day movies for a girls' night in or for snuggling up with your sweetie on Valentine's Day.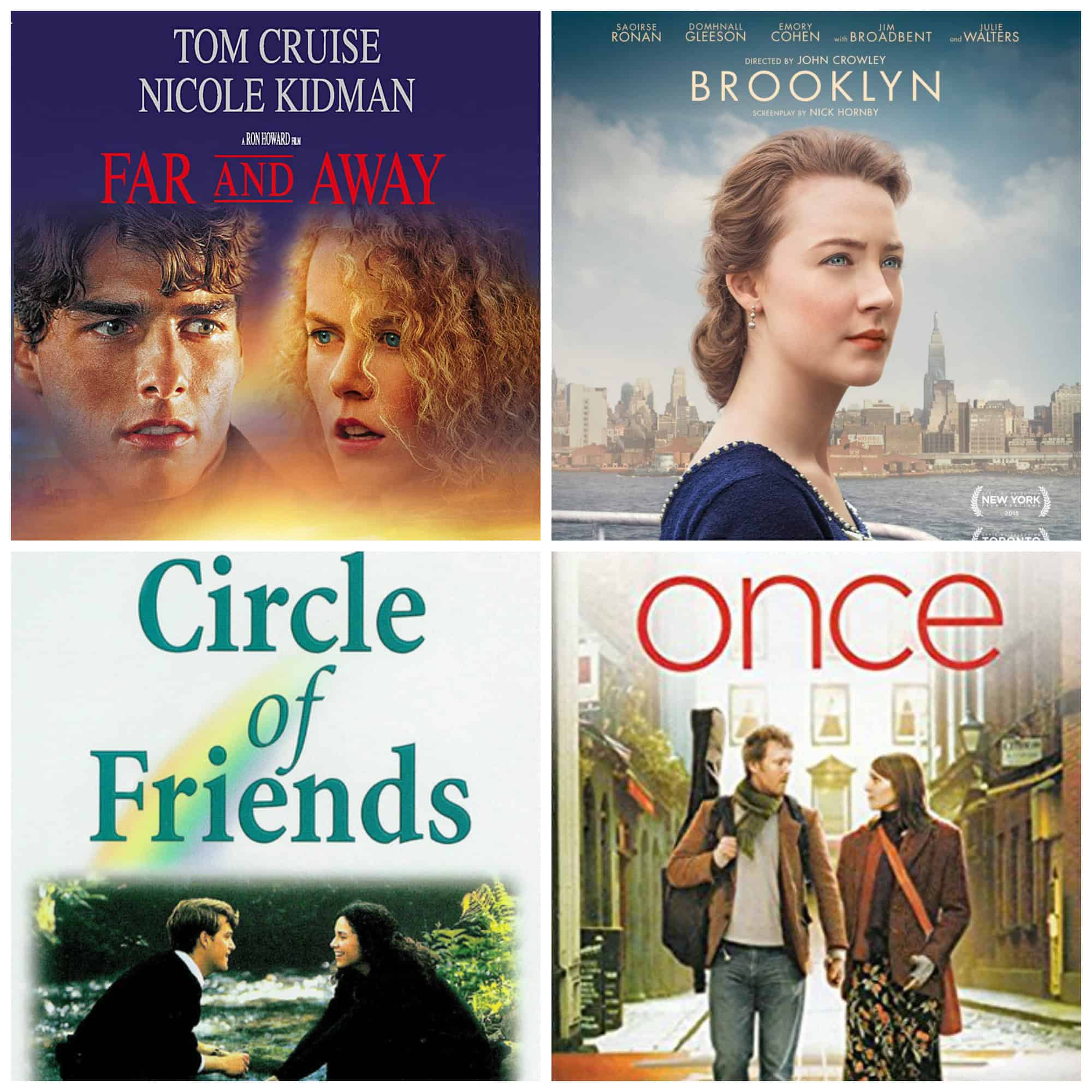 Happy St. Patrick's Day! Looking for an easy way to celebrate the holiday? How about planning a romantic Irish movie night in with your sweetie?
This morning I dressed the girls in green, braided their hair, and sent them off to school so I can get my very first corned beef into the crock pot and bake a loaf of Irish soda bread with raisins.
I'm having more fun than usual this year now that I know I'm officially 20% Irish thanks to the Ancestry DNA tests we took earlier this year.
I've got the St. Patrick's Day music streaming and I've got a skip in my step.
I'm excited that today is a Friday because as soon as the kids are in bed, I'm pouring Tim a pint of Guinness to tempt him to watch one of these romantic St. Patrick's Day movies with me!
These St. Patrick's Day movies set in Ireland are filled with stunning Irish landscapes and a heart warming romantic plot line.
Which of these is your favorite St. Patrick's Day movie?? Did I remind you of any you had forgotten?
Now be sure to head over and grab a recipe for one of our favorite St. Patrick's Day dinners. It's perfect for anyone who's not a fan of corned beef.
So many fun Irish recipes to choose from!
And if you're more a "read a book" than "watch a movie" person, don't miss these fun Irish books to read all March long! But if you're planning on a trip to Ireland, you'll definitely want to check out the best books about Ireland to read before you go!