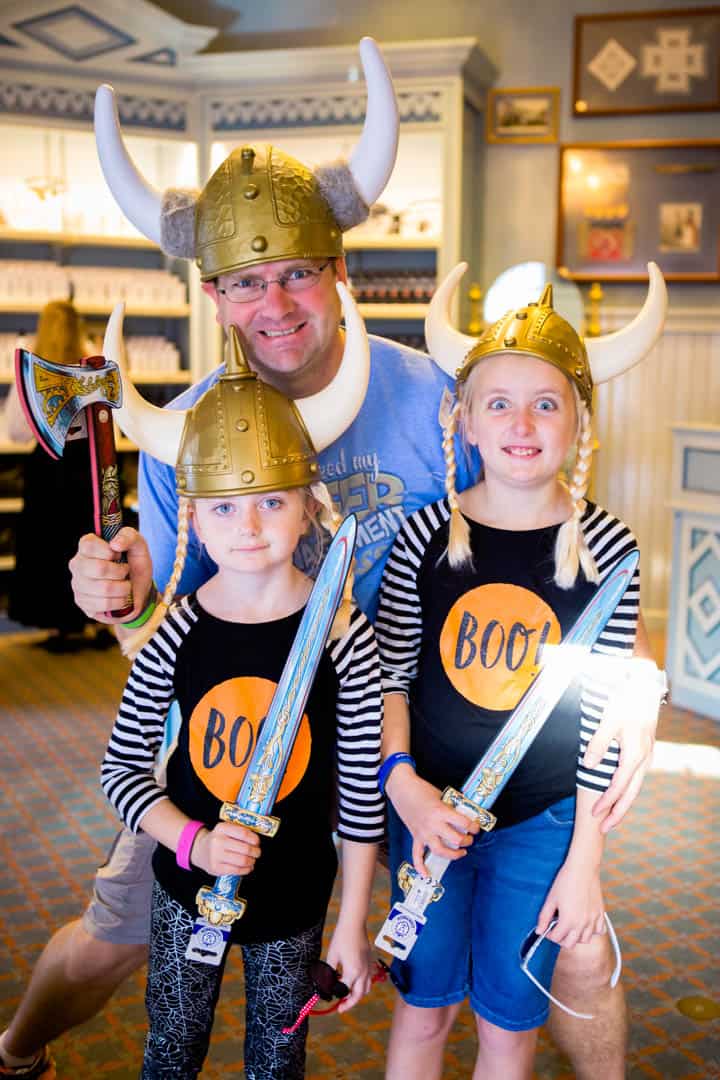 Handyman Tim hails from Northern Minnesota. His entire life he was brought up to think his family is descended from the vikings in Norway. For years and years we've had countless jokes about my strapping, burly Viking Warrior of a husband. We've joked about eating lutefisk, wearing horned hats, and every time we head to Epcot we end up posing for goofy photos inside Norway in World Showcase. The above picture is from our trip just last October.
Last fall on a goofy whim, my sister and I decided to give our dad an Ancestry DNA testing kit as a birthday present. Opposite to Tim's childhood experience, I was brought up thinking our family was filled with good old fashioned American Mutts with no significant percentage of any particular country's DNA. When dad's test results came back with a SHOCKING majority of European Jew, our Catholic family was flabbergasted.
Tim's first response?: "Now I have to know. Order our tests."
Black Friday brought a discount on the tests so I snapped up two of these Ancestry DNA kits on Amazon. We debated whether to have my mom use my test or whether I should just take it myself. I decided that I wanted an accurate picture of my own Ancestry DNA results.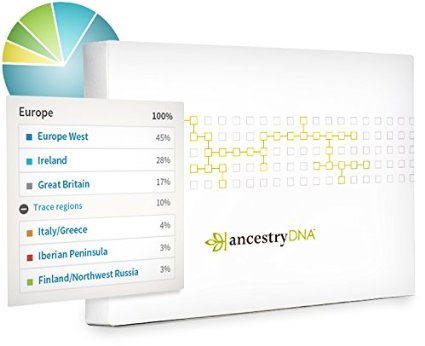 The Ancestry DNA kits are super easy to use. I wish I would have taken photos of them before we sent them back, but there's not much to see! You receive a small plastic vial with a line marker on it. You spit into the container until it reaches the line and then twist on a cap that has blue preservative liquid that will mix in with the spit. Seal the vial back up in the enclosed sealed envelope and mailing box. Drop it in the nearest mailbox and wait. SO easy. No blood, pin pricks, or discomfort of any kind.
We sent our kits back mid-December and mostly forgot about it with the holiday season. Last week Thursday we received our results through email.
Turns out my viking husband? Has a 61% match with the fine folks in GREAT BRITAIN! His nordic influence was a trace amount of 2%. Tim was stunned.
And this American Mutt? Turns out I'm 52% Europe West (which I'm just going to claim as German considering since I was raised in Milwaukee, Wisconsin which is a heavily German community.) I'm also 21% IRISH! Even funnier, I'm more Scandinavian than Tim.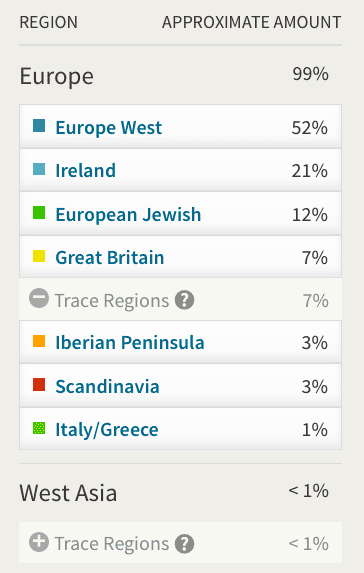 My entire life I have gotten stopped by people who say how Irish I look with my green eyes and curly hair. Many of my high school friends were very Irish and I was always so jealous that they knew and could honor that heritage. All these years later and I feel a strange sense of satisfaction! This coming St. Patrick's Day is going to be SO fun for me.
I loved how Ancestry even includes a color coded map so you can see the general areas your DNA is commonly found: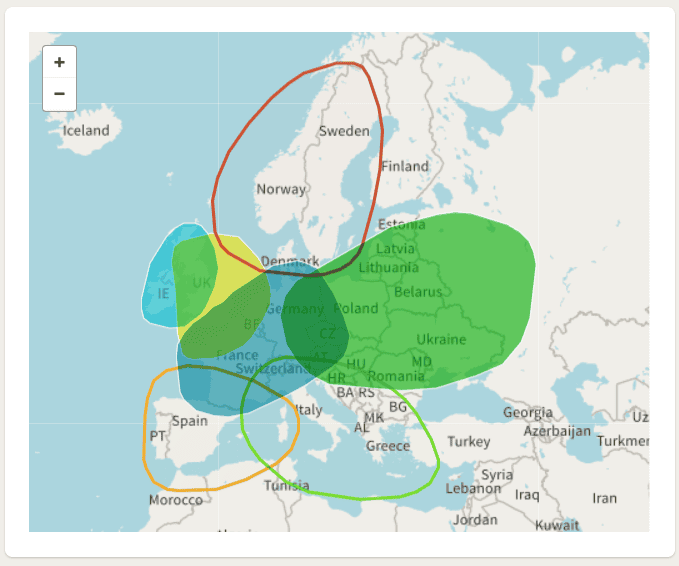 When Tim left for work, still too stunned by our results to really talk about it much, I immediately hatched a plan to celebrate his newfound heritage. I quickly googled some classic British recipes and checked in with two of my favorite blogging buddies, Maggy from Red Ted Art and Anna from The Imagination Tree, who live in London. They coached me through planning a classic British Dinner Party as a surprise for Tim.
I planned a simple meal and decorated our dining room for the occasion:
Maggy & Anna's first recommendations included a roast chicken with apple crumble for dessert. I laughed at just how similar we are after all. Here I was expecting something "exotic" but roast chicken and apple crisp are two of my tried and true recipes!
In the end, I chose bangers & mash which is just a funny name for something our whole family already loves--sausages with mashed potatoes. I felt that also honored my newly official German heritage and killed two birds with one stone. This recipe called for a Guinness gravy that was so easy and simply fantastic. Highly recommended!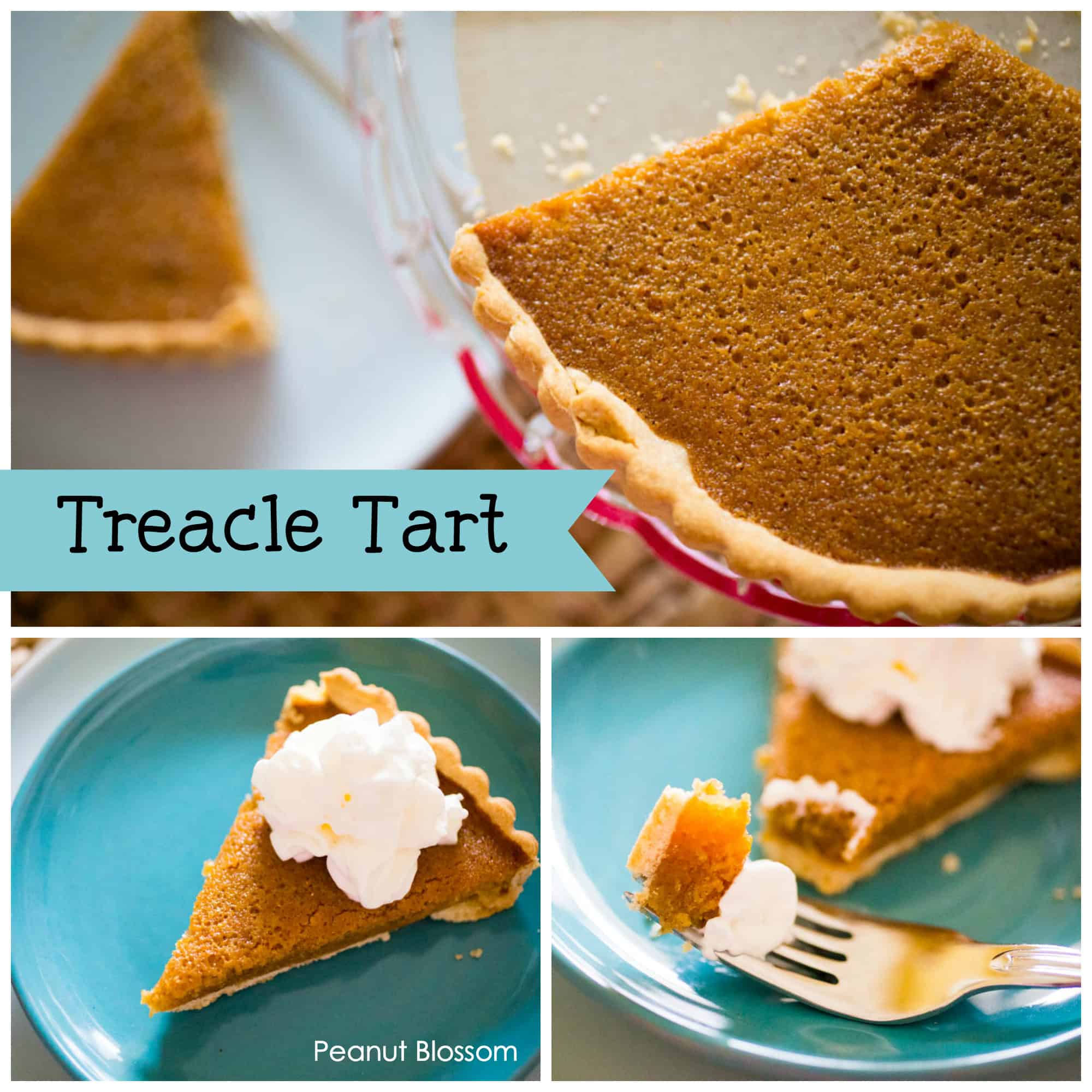 And for dessert, I was drawn to a Treacle Tart. Mostly because I had no idea what it was outside of it being a popular treat in the Harry Potter series! Turns out, the key ingredient is something called Lyle's golden syrup.
An American substitution would be molasses, but the color would be completely off. I was thrilled to be able to find a bottle at World Market in a pinch but Amazon carries it as well.
The full treacle tart recipe here! It was the strangest dessert I've ever made, but it was sooooo delicious. Light, crispy, slightly lemony because of some zest it called for. Tim loved it so much he requested a second piece. It would be the perfect recipe for your next Harry Potter party for sure!
If none of these sound good, you could always pick a fun recipe from this British party foods list.
I took just a few minutes to set the mood in our dining room. First, I played the British Invasion channel from Pandora. The kids loved this part the most.
Then I took just a few minutes to decorate our dining room with a few print outs of the British flag, set the table with red, white and blue plates, and set out a few more British foods I picked up at World Market as a centerpiece.
Lastly, I couldn't resist adding this sign to our wall gallery for the evening: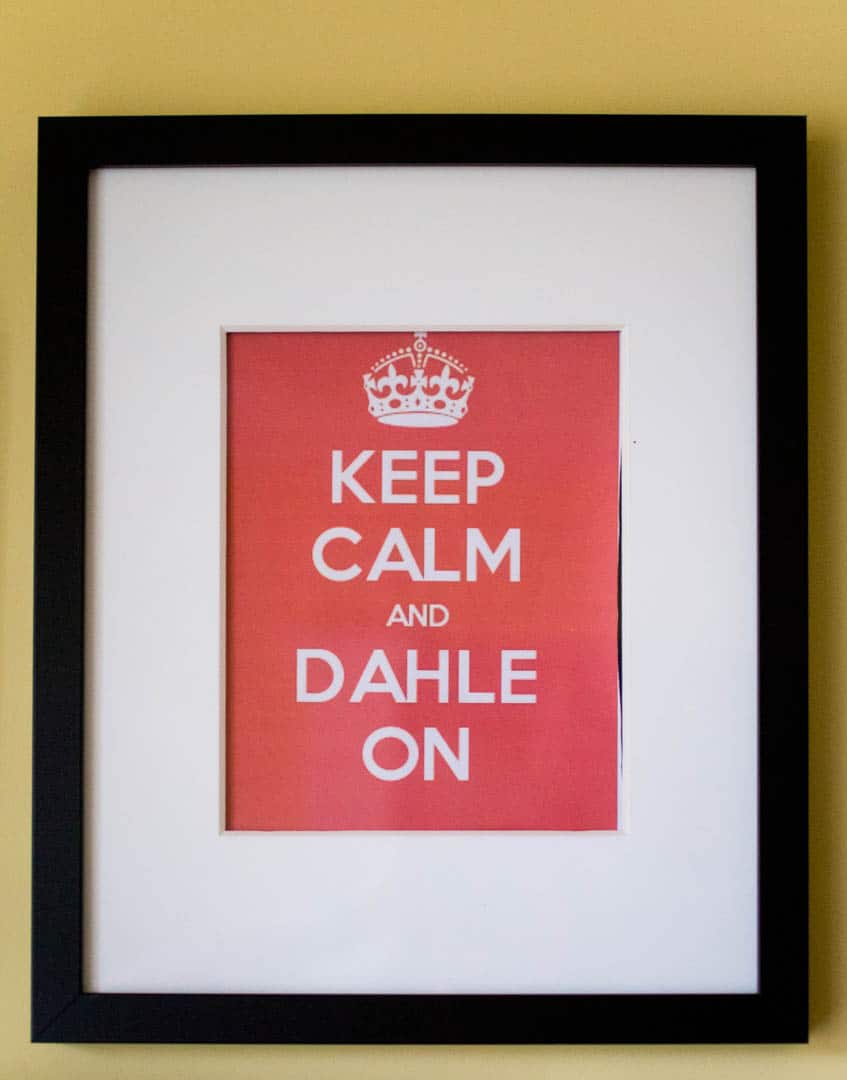 I just felt like it completely captured my sentiments to this whole adventure:
At the end of the day, Tim is who he always has been.
He's still a Dahle. He still was raised in the land of the vikings. He can still wear a horned hat and eat lutefisk if he wants to.
For all we know, some British merchant's family may have moved to Norway generations ago before his children eventually came to America. Our party was completely tongue in cheek and meant to be simple lighthearted fun.
And it worked. I haven't laughed that hard in ages. It was the most hilarious way to kick off our new year I ever could have imagined.
If you'd like to check out your own family DNA heritage, I highly recommend picking up one of these kits for yourself.