These delicious St. Patrick's Day dinner ideas are great for kids who hate corned beef. Easy Irish recipes that are perfect for celebrating the holiday with your family on a busy weeknight.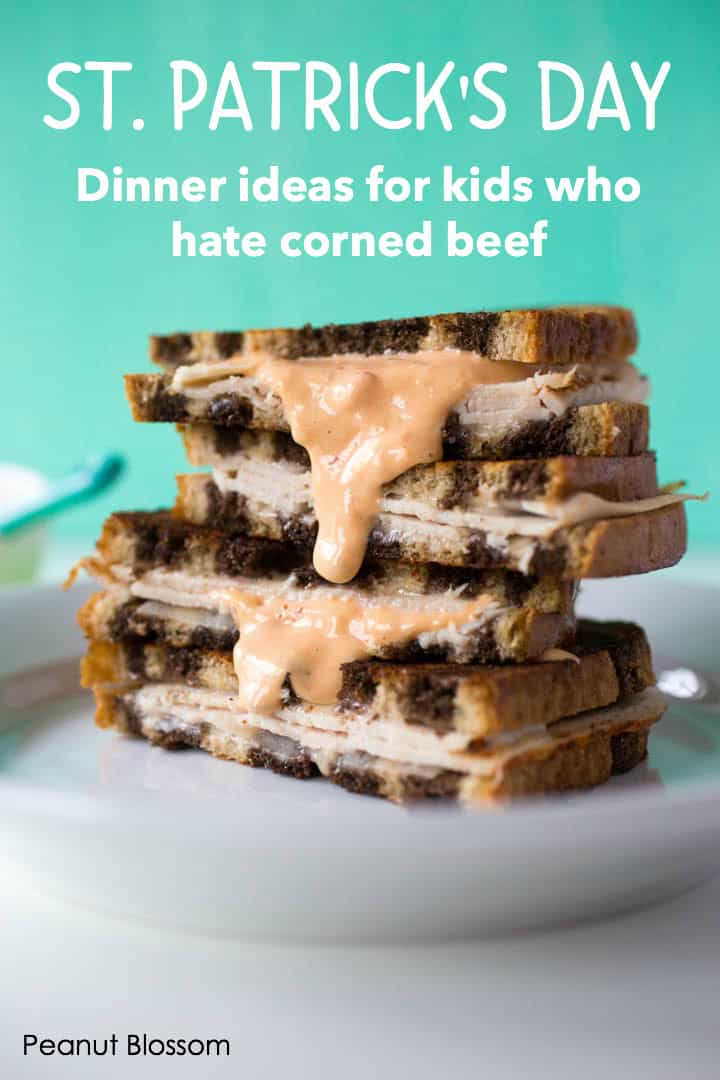 Before I took my DNA test and discovered I am actually 25% Irish my memories of St. Patrick's Day included being tortured with my mom's annual corned beef dinner. As a kid, there were few things I thought were more disgusting.
My mom made it each and every Saint Patrick's Day because she loves it.
I'm glad she stood firm and made her preference a priority. I was such a picky eater back then, I likely wouldn't have eaten much of anything else anyway. At least we had one happy person at the holiday table!
Now as an adult, I don't mind corned beef but it wouldn't exactly be my very first pick for dinner.
I want to honor St. Patrick's Day and my newfound Irish roots while still feeding my family a meal I know we'll all enjoy!
So whether it's you or your kids who aren't corned beef fans, I thought you'd appreciate a few other Irish dinners to make for St. Patrick's Day.
P.S. Don't miss the other wonderful Catholic feast days for families to celebrate with your kids.
9 Irish Recipes for St. Patrick's Day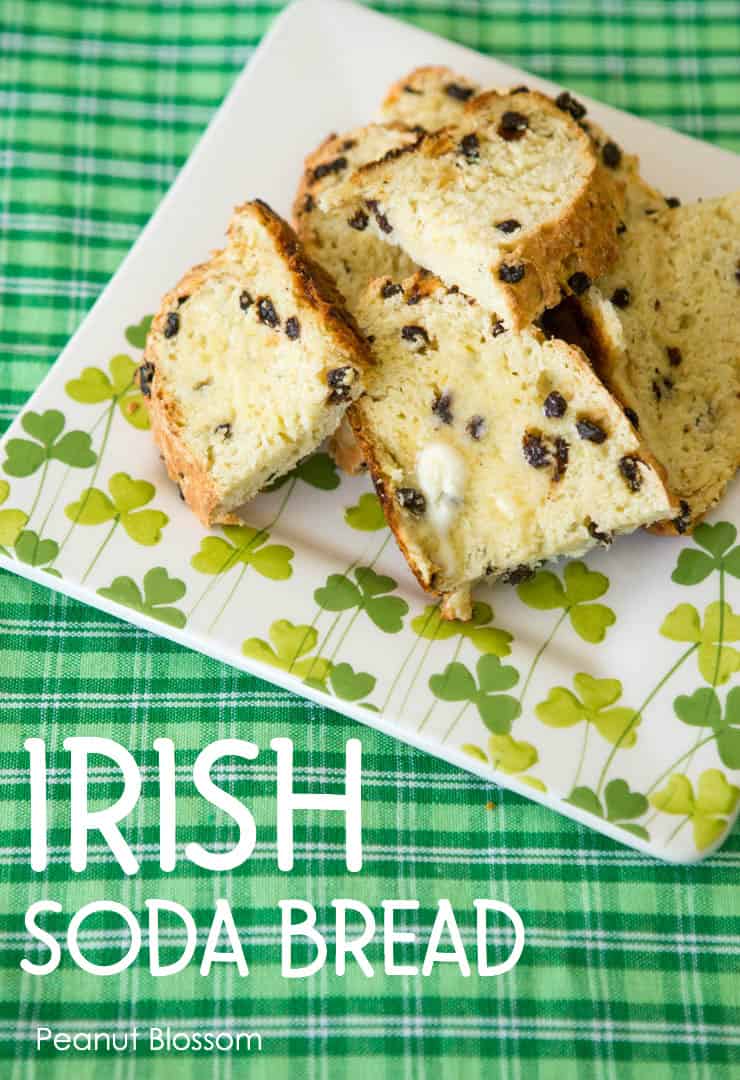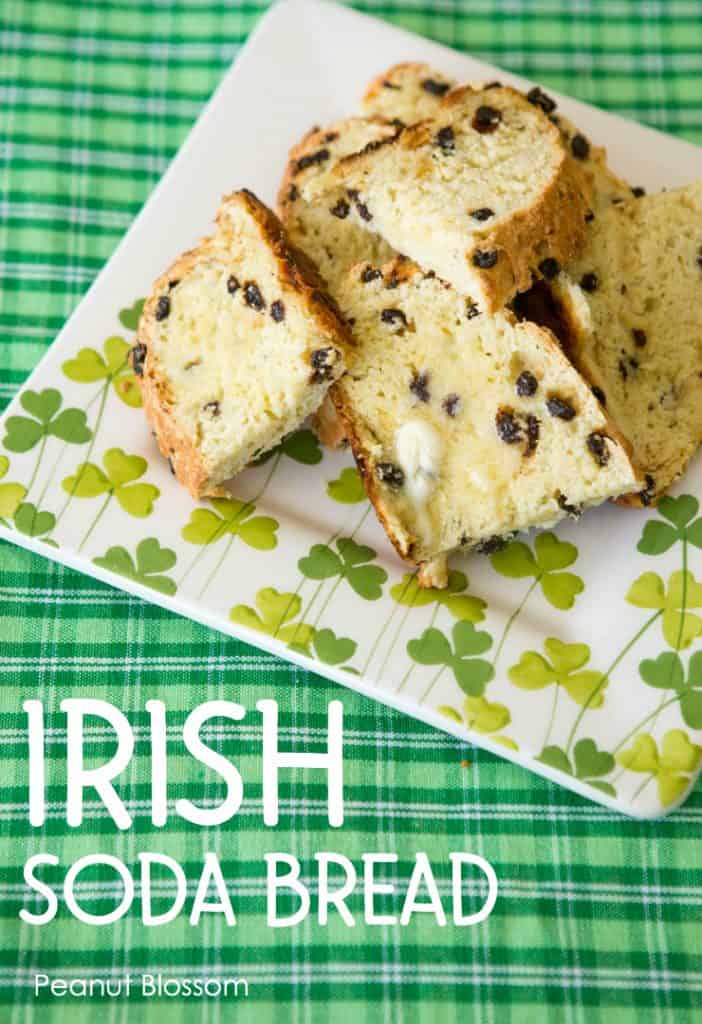 Picky eaters love simple meals like bread and soup so these first two Irish recipes are darn near perfect.
Irish Soda Bread
Traditional Irish soda bread is a perfect way to have a little St. Patrick's Day fun with your picky eater kids. This slightly sweet bread is studded with juicy currants (or raisins if you prefer) and has just a little burst of fresh orange zest for brightness.
You could serve it as a simple breakfast or alongside any of the dinner ideas in the list below.
While I absolutely adore an oven baked Irish soda bread, I perfected the recipe for bread machine baking and included the recipe in The Ultimate Bread Machine Cookbook.
Pop the ingredients into the machine, click START, and move on to making a delicious soup to go with it!
Creamy Irish Potato Soup
For a little starchy heaven, make a batch of this super simple Irish potato soup from Irish American Mom.
The ingredients are very basic and easy, this isn't your traditional American stuffed potato soup that has bacon and cheese.
(Though if you prefer one like that, you don't want to miss this loaded baked potato soup recipe.)
Melty Turkey Reubens:
Every March, I am not satisfied until I have one delicious grilled turkey rueben with Thousand Island dressing.
I know it's not traditional, but the Swiss cheese, sauerkraut, and dressing on marbled rye bread scratches that itch for a real reuben minus the corned beef.
Though, this could actually be the best way to introduce your kids to corned beef! Griddled with melty cheese and an easy homemade spicy sauce?
Serve your reuben with some salty potato chips and raw baby carrots for the easiest kid-friendly St. Patrick's day side dishes.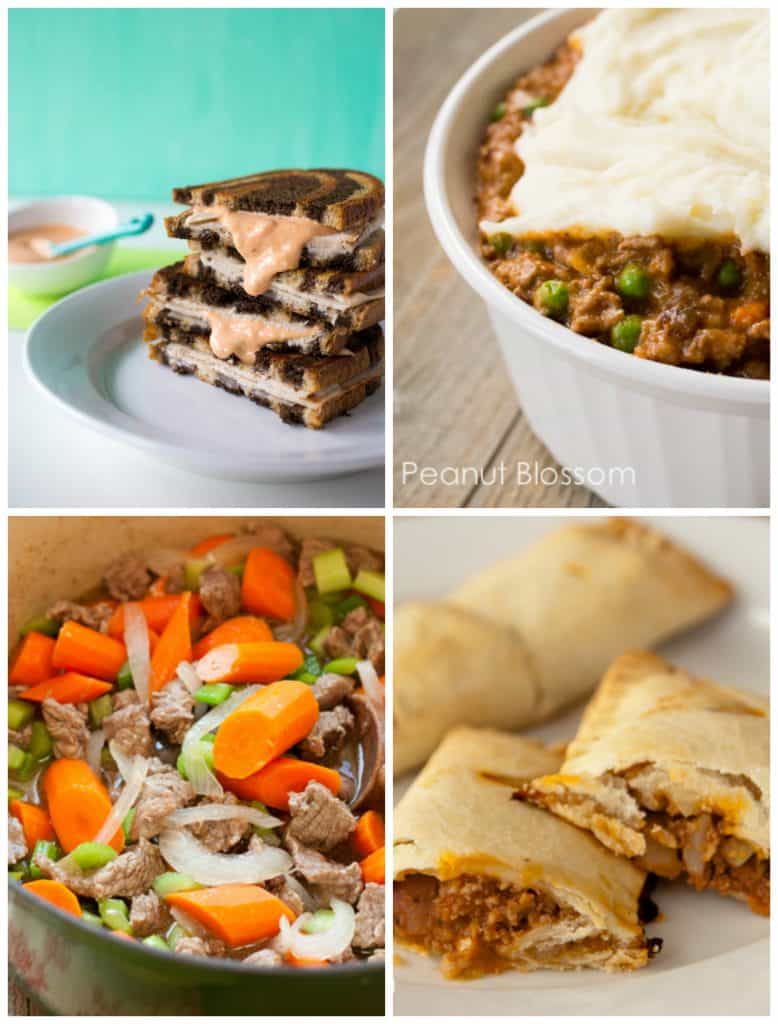 Ham and Cheese Stuffed Potatoes
This recipe for ham and cheese stuffed potatoes is so easy because you can get it started in your microwave and quickly bake it to get a nice crispy top.
Diced deli ham, your favorite shredded cheese (we love gruyere), and some simple seasonings are stuffed into potato boats and baked. The whole meal is done in less than 30 minutes total with just a few of those as hands-on time.
Serve it with a bright green salad for a festive Irish side dish.
Irish Beef Stew
This simple Irish Beef Stew recipe features a splash of Guinness which has the added benefit of keeping husbands happy. The chunks of potatoes, carrots, and beef stew meat make this a comforting and cozy one-pot dish for your St. Patrick's Day dinner.
If you want to skip the Guinness, I highly recommend our family's favorite beef stew recipe!
Fried Cabbage with Caraway Seeds
If you really want to incorporate cabbage to your St. Patrick's dinner, kids will be much more inclined to eat this easy fried cabbage recipe rather than steamed cabbage or sauerkraut.
It has a much better texture and the butter gives it a very mild flavor. Caraway seeds give it a wonderful crunch.
Irish Beef Hand Pies
The very best part about this easy Irish beef hand pie recipe is that you can make it ahead of time and keep it in your freezer. Just bake the hand pies for your St. Patrick's Day dinner.
They are made with ground beef, potatoes, and cabbage but even the pickiest of eaters won't be able to tell! The cabbage basically melts right into the filling. My husband LOVES them.
Potato Pancakes
When I think of Irish food, I totally think of potatoes. Potato pancakes are one of my very favorite ways to prepare them.
This is one of the best recipes for easy potato pancakes to make with your kids. (Don't skip the homemade applesauce that goes with them!)
Corned Beef Hash Skillet with Eggs
I think what always turned me off of traditional corned beef is how it is served as large slabs of meat.
The flavor is delicious, but the texture was overpowering.
A great way to incorporate corned beef flavor into your St. Patrick's Day meal is to serve it diced up into a potato hash with onions and eggs.
This recipe is perfect for corned beef leftovers if you plan to make the traditional dish for dinner, but you could easily swap cooked corned beef from the deli section at your grocery store.
Shepherd's Pie
This is actually one of my kids all-time favorite dinners. We make it all winter long, not just for St. Patrick's Day.
The delicious creamy mashed potatoes on top of a spiced beef mixture with peas and carrots is a family favorite. It's so delicious I included it as one of the recipes in my new cookbook!
I simplified the instructions to make it so easy that even your kids could make your St. Patrick's Day dinner.
You can order The Ultimate Kids' Cookbook right here.