Fried cabbage with caraway seeds is the perfect recipe to introduce fresh cabbage to family dinner. Tossed in melted butter and a little crispy at the edges, this side dish is perfect with pork or corned beef.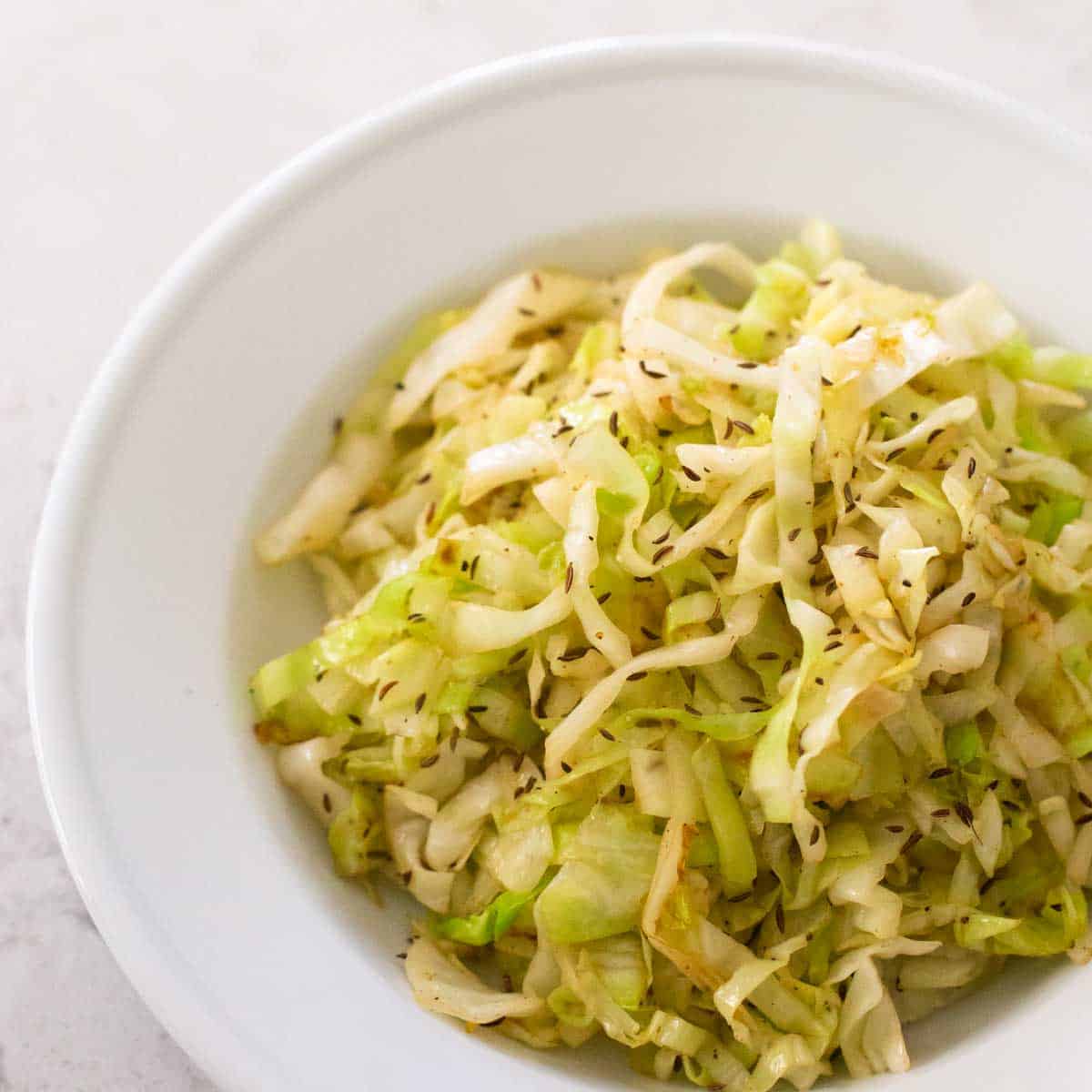 Most cabbage recipes have a very strong flavor and can be tricky for picky eaters to accept.
If you've only ever had traditional steamed cabbage or sauerkraut, you're missing out on one of the most delicious ways to serve fresh cabbage as part of family dinner!
Shred this budget-friendly fresh veggie, toss it with melted butter, and cook it until slightly crispy at the edges.
The caraway seeds sprinkled throughout give crunch and a delicious savory flavor. They are absolutely my favorite part!
I love to serve this easy side dish with seasoned pork chops but it would pair perfectly with your St. Patrick's Day dinner or even a roasted chicken!
Jump to:
How to Shred Fresh Cabbage
If you've never cooked a fresh cabbage before, you'll be pleasantly surprised how easy it is to prepare for cooking.
First, peel away the outer two or three leaves of the cabbage until you have a smooth, clean head of cabbage.
Slice the cabbage in half with a large chef's knife.
You'll see the solid white core of the cabbage running from the base up the middle of the vegetable. Cut the core out of the middle and discard.
The lay each half of the cabbage down, slice it in half lengthwise, and then neatly slice it in very thin strips like this: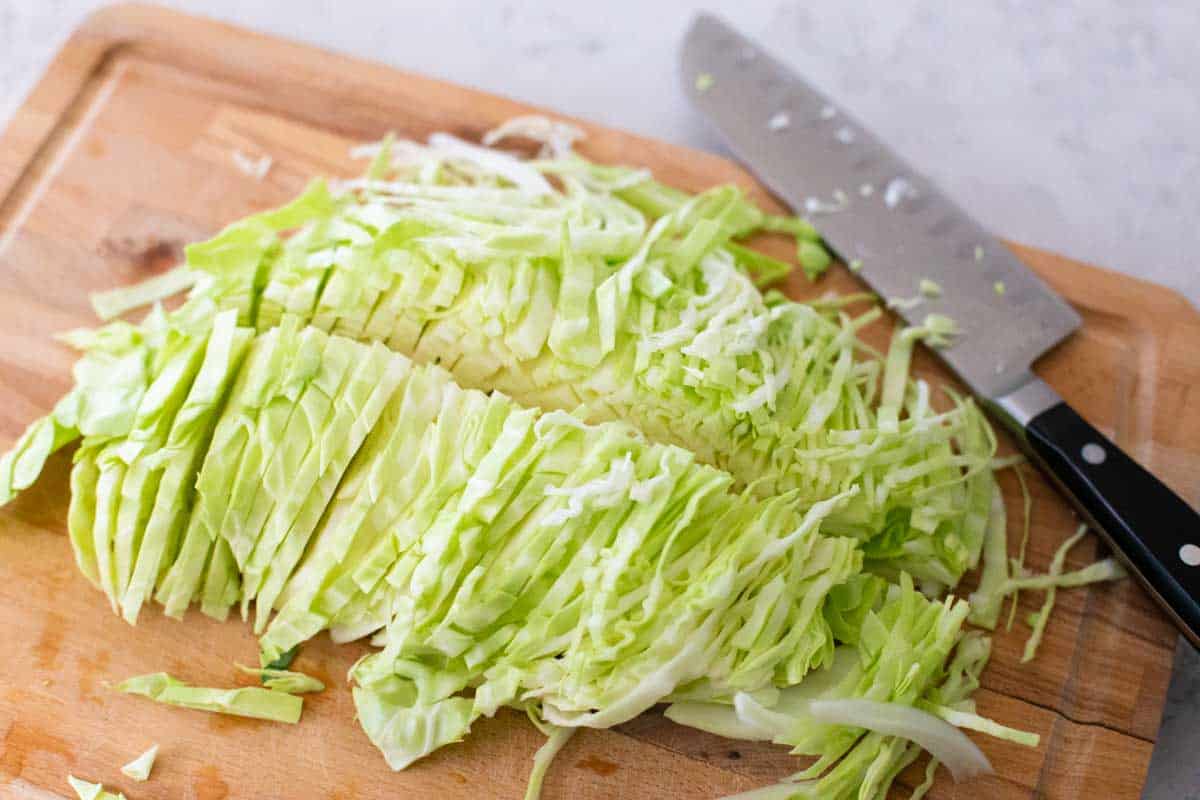 The thinly shredded cabbage slices will cook much faster and be easier to eat.
Cook the Cabbage
Place a large skillet over medium-high heat. Melt a combination of butter and olive oil in the pan.
The butter gives the final dish a wonderful flavor while the olive oil helps prevent the butter from burning or browning too quickly.
Add the cabbage to the skillet, stir it to coat in the butter, and then let it sit for a minute to begin browning.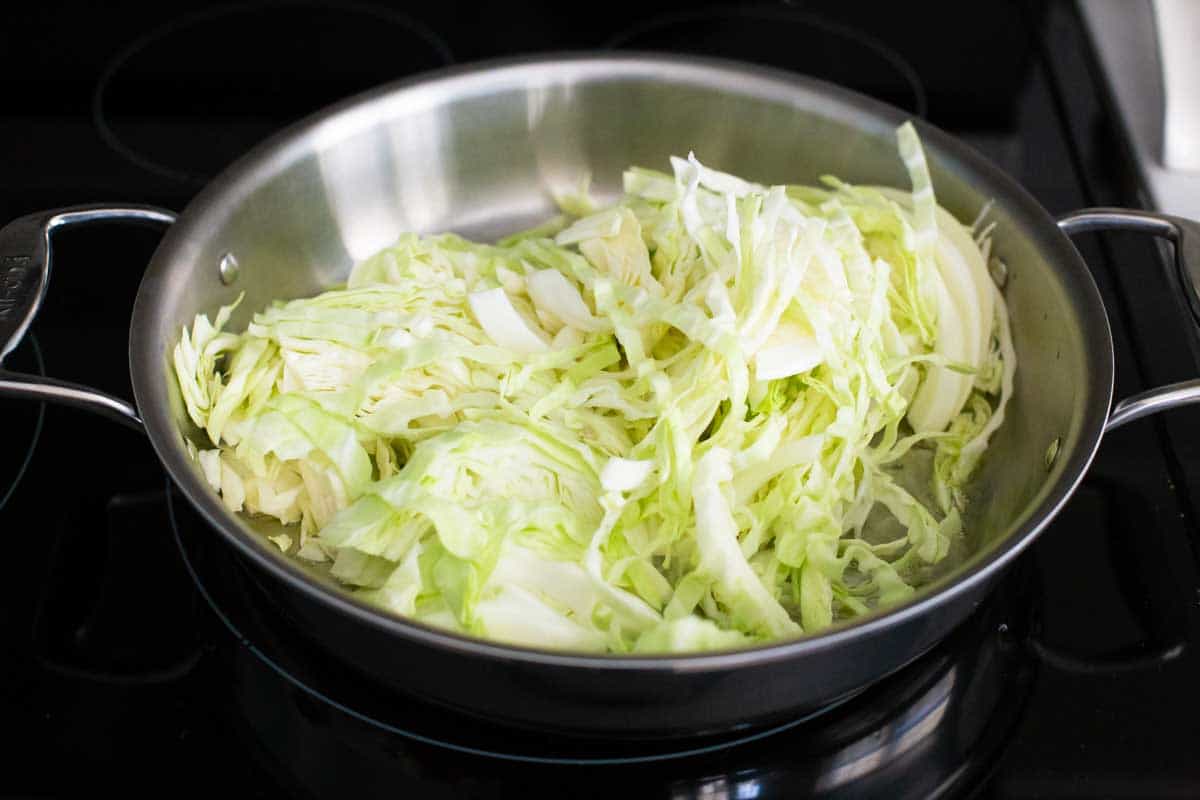 Toss the cabbage every minute or so, letting it rest in between stirs.
The cabbage will begin to reduce in volume as it cooks and wilts.
The cabbage should begin to brown around the edges after about 10 minutes.
Toss in the caraway seeds, salt and pepper, and stir to combine.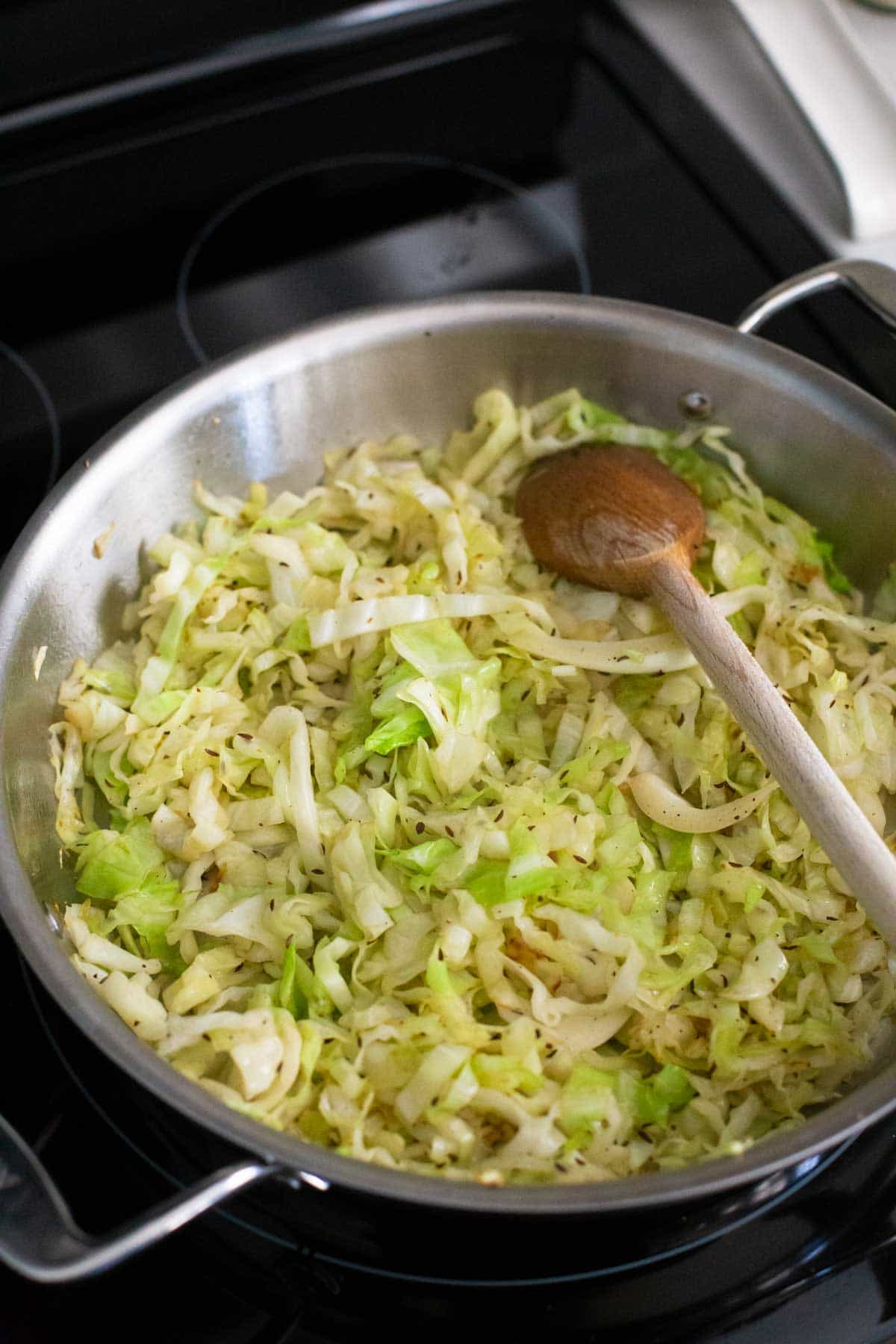 Serve the fried cabbage warm.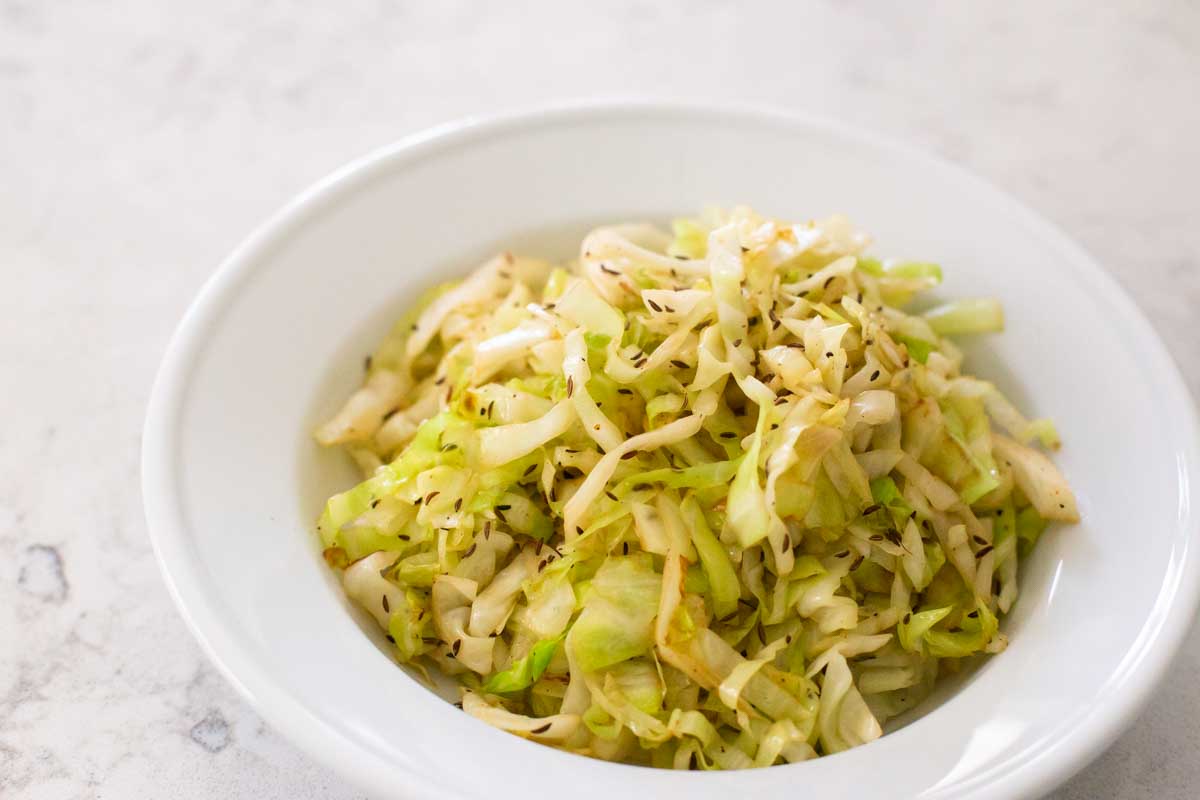 Cabbage Pairs Well With
Traditionally, cabbage is served as part of a St. Patrick's Day dinner but it is delicious with many easy dinner recipes all year long:
If you've tried this easy fried cabbage or any other recipe on PeanutBlossom.com please don't forget to rate the recipe and let me know where you found it in the comments below. I love hearing from you!
FOLLOW along on Instagram @peanut.blossom as well as on Pinterest and Facebook.