This stunning 6-layer rainbow cake with white frosting is a show stopping birthday cake that is actually really easy to bake and assemble.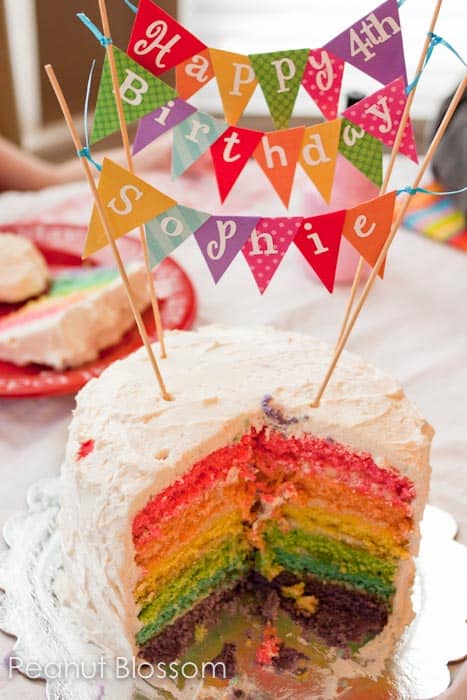 When I was hunting for inspiration for the Peanut's birthday party, I stumbled across Whisk Kid's mind-blowing rainbow layer cake that had been featured on Martha Stewart's show. The picture of the cake sliced open was so amazing to me I just could not get it out of my mind. I chose the rainbow theme purely so we could use this cake recipe.
Now when it comes to experimenting with things in the kitchen, I almost always do better with recipes that are VERY specific. I am so much more a baker than a cook. I followed the recipe for the cake with absolutely no substitutions. (Ok, that's not completely true, I greased my cake pans with butter instead of vegetable shortening, but I swear that's the only change.)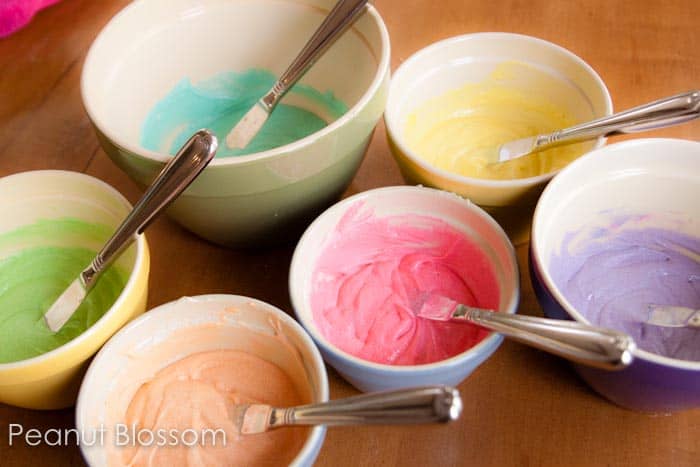 Colored batter in the cake pans ready for baking.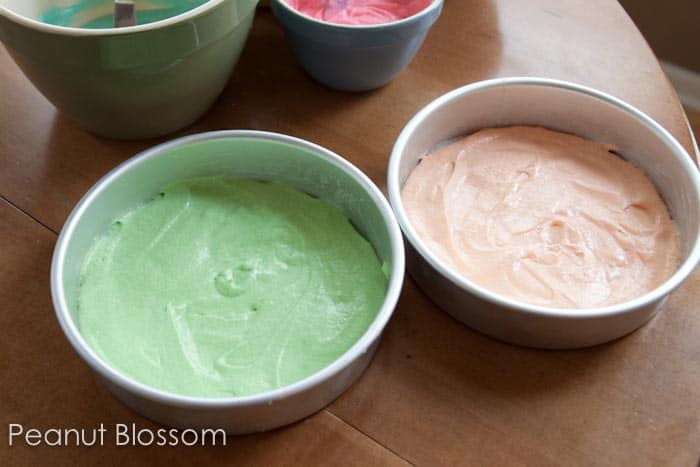 Layers cooling on racks after baking.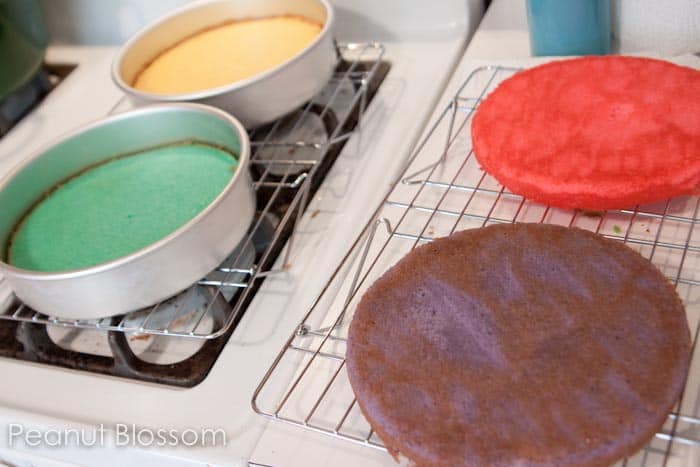 Cake layers assembled with filling. At this point I let the cake sit overnight on my counter with a clean towel over it. I left the second batch of frosting sitting in the bowl of my mixer so it could come to room temperature. In the morning, I beat it for a few seconds and then frosted the top of the cake.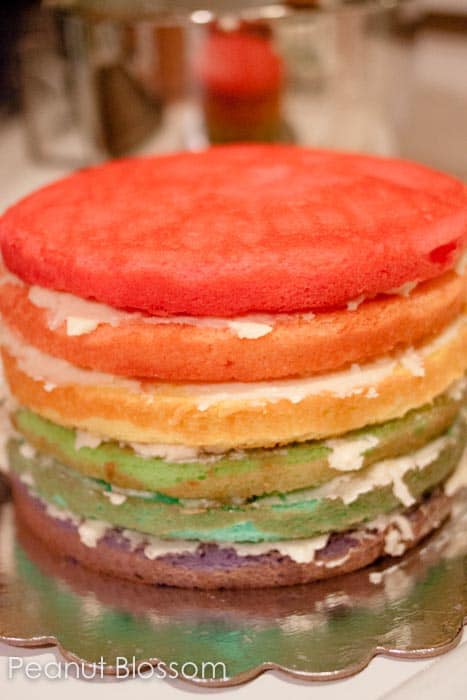 I knew this recipe absolutely required a homemade white frosting but I just wasn't sure about the lemon frosting mentioned in the cake recipe. Too scared to just leave the lemon extract out, I went hunting for a different white frosting recipe and decided on a Swiss Meringue Buttercream instead. When I first tasted the frosting, my immediate thought was that it is like Cool Whip but more buttery. It is so light and fluffy but substantial enough to frost a cake with. This will definitely be my standard frosting recipe from now on.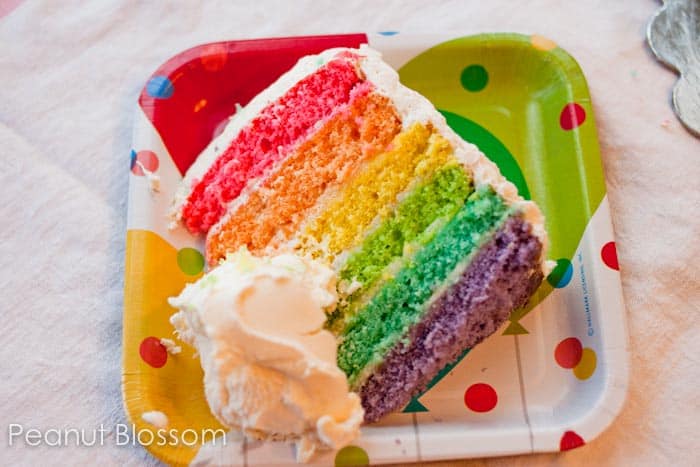 I had a baby shower to attend an hour away the day before the Peanut's birthday bash, so I decided to attempt freezing of the cake layers and frosting so I could simply defrost and assemble the night before. Other than one glitch, it worked like a charm!! So I've added my make-ahead tips below which will allow you to have this crazy show stopper of a cake without it consuming your entire pre-party time budget! You can bake the layers one day and make two batches of frosting on two other days. Fit it in however you have time!
How to Bake a Rainbow Layer Cake