Planning a traditional Thanksgiving dinner for the first time? Start with this basic Thanksgiving meal plan and then add your favorite variations to fill your buffet table.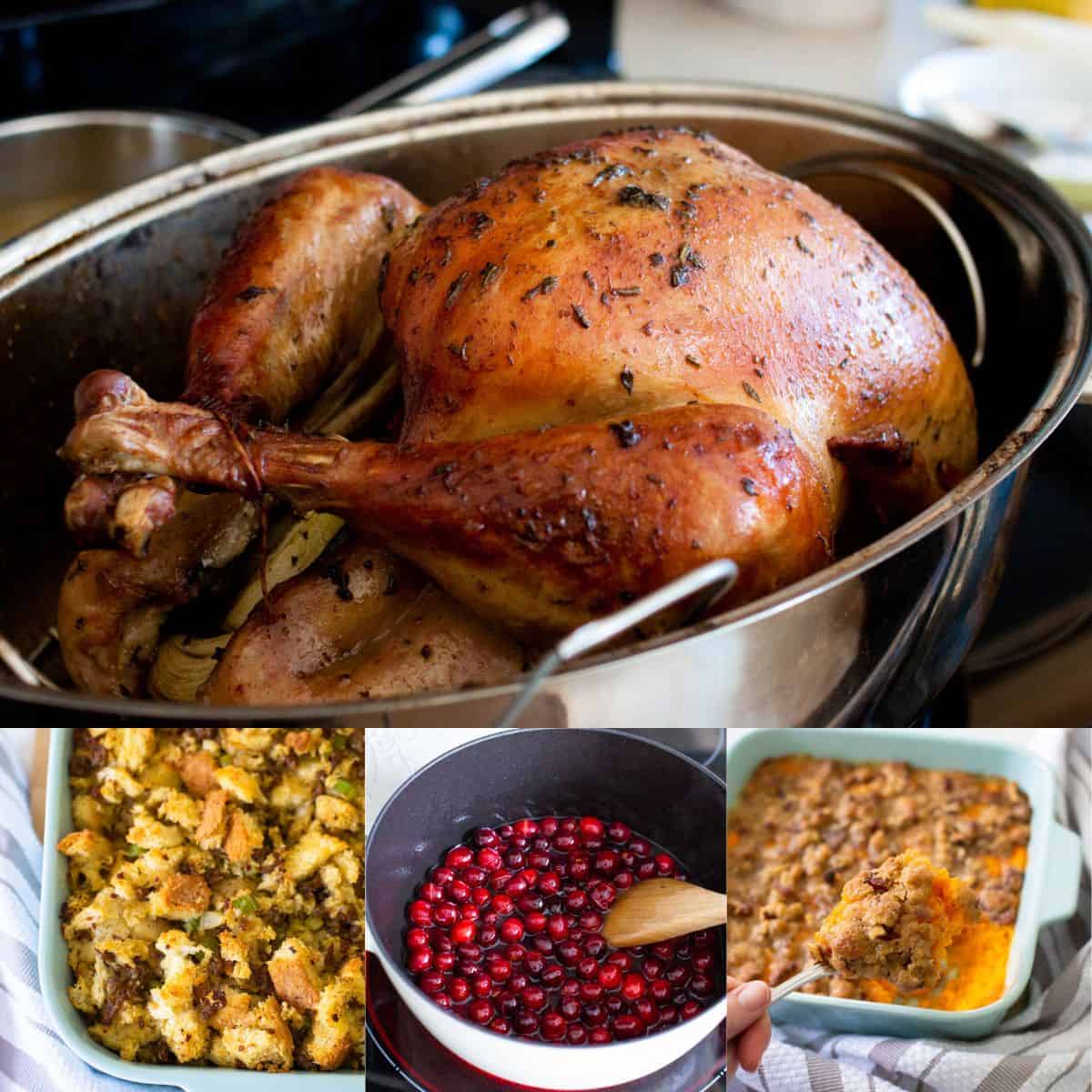 If you want to host a traditional Thanksgiving dinner with a classic turkey and old fashioned side dishes, you only need a handful of popular family recipes to pull it off.
These main Thanksgiving dinner recipes are at the core of the most delicious Thanksgiving feast.
Start your Thanksgiving meal plan with these dishes and then be playful with your favorite holiday variations.
Jump to: