Thanksgiving vegetables add more flavor, a bit of color, and delicious variety to your holiday menu. While delicious vegetable casseroles make yummy sides, you can get easy vegetable recipes that will save space in your oven and can be made ahead, too.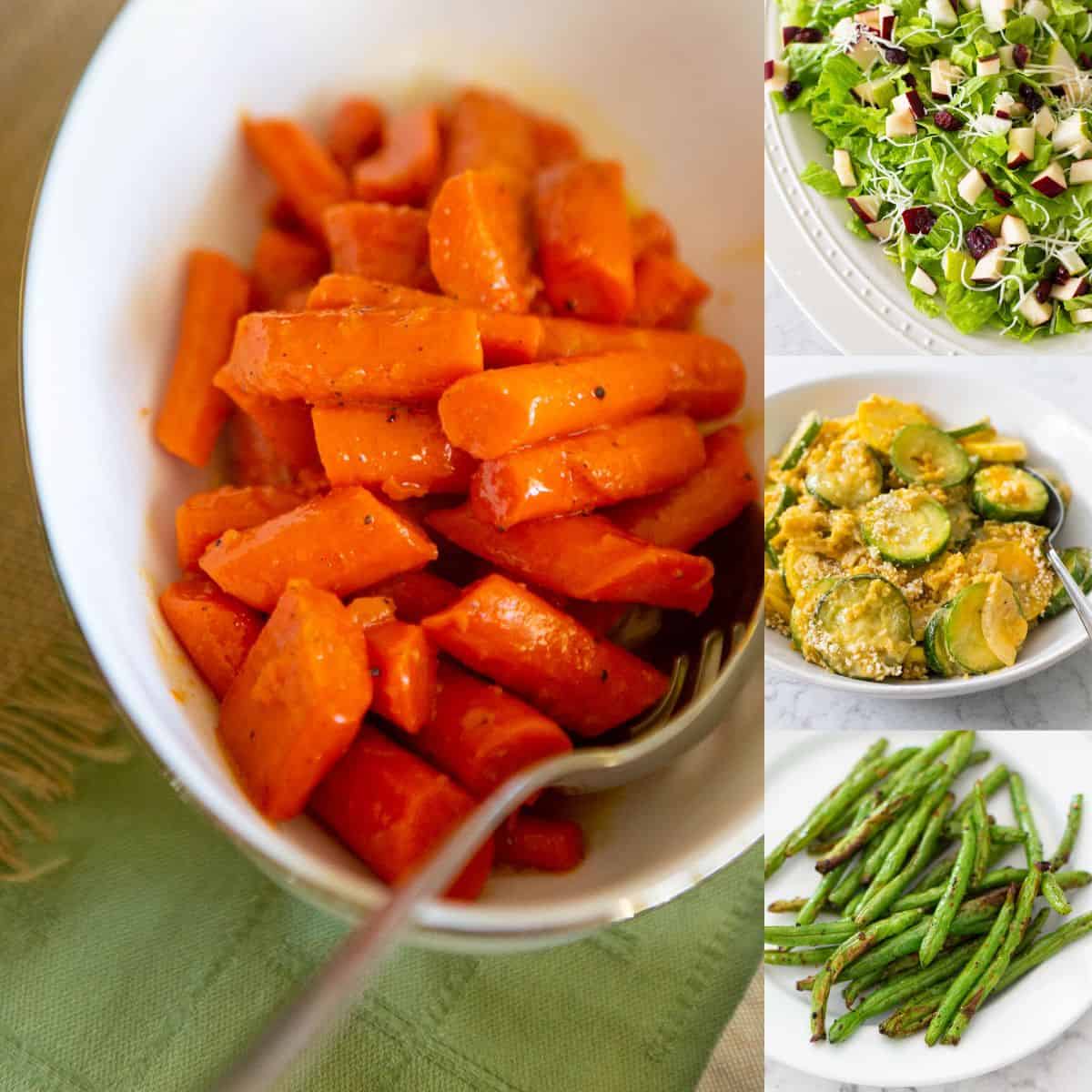 Once you have your main dishes and Thanksgiving side dishes all picked out, the easiest way to add a big dose of variety to the holiday menu is to fill in the blanks with a few easy Thanksgiving vegetable recipes.
The challenge then just becomes, how do you want to cook those veggies?
If you need to save space in your oven, I've got easy skillet vegetables, air fryer vegetables, and slowcooker vegetables that make perfect alternatives to oven baked veggies.
I also included some make ahead Thanksgiving salads for a completely no-cook vegetable option.
Will you be hosting kids at your holiday table, too? Don't miss my kid-friendly ideas for serving veggies for the holiday at the bottom.
Jump to: