Thanksgiving pies are the perfect way to end the Thanksgiving feast. These classic recipes are the perfect finish for a traditional holiday dinner. Find easy make ahead recipes and freezer-friendly recipes for pumpkin, pecan, apple, and so much more.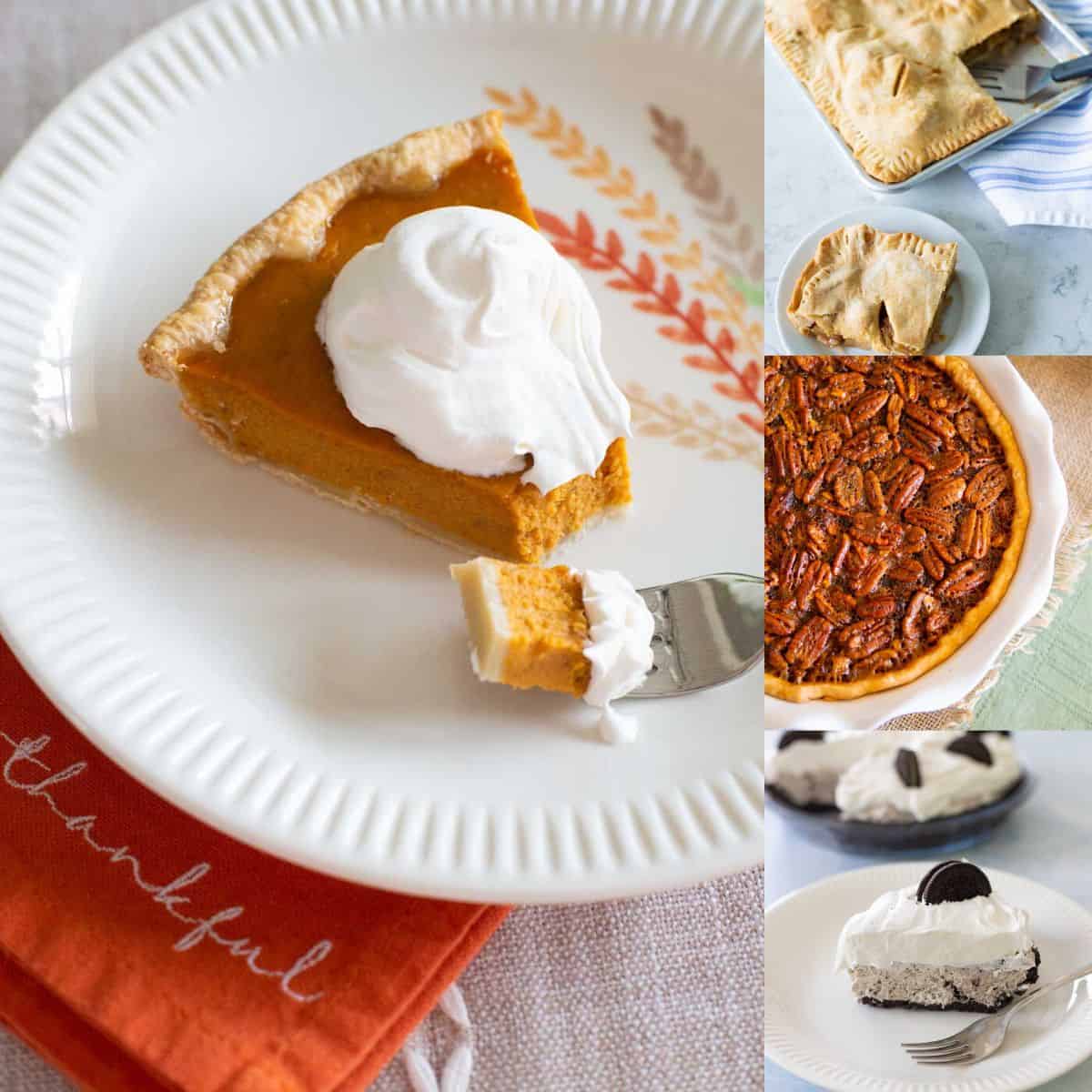 While a Thanksgiving dinner might look different from family to family, one thing is for sure:
Everyone is finishing with a slice of pie!
Thanksgiving pies are almost more essential than the holiday turkey and Thanksgiving is all about options so you know you're going to need at least two, if not three, of these easy pie recipes for your menu.
If you've never baked a homemade pie before, you're in the right place.
I've collected the easiest pies for beginner bakers who want to bring the prettiest dessert to the holiday meal.
Jump to:
Why These are the Best Recipes
The Thanksgiving holiday is all about Pies, Pies, Pies. The more options, the better your holiday feast will be.
Even if you're baking for a small family like I am, you should plan to have at least two Thanksgiving pies for dessert.
I think these are the best Thanksgiving pie recipes because:
Easy to Bake: Each of these recipes is simple enough for even a beginner baker to make.
Easy Crusts: You don't need to use a from-scratch pie crust unless you want to, read about my tips for making a delicious pie from a store bought crust below.
Travel-Friendly: Most of these pies will travel really well in the car if you're in charge of bringing dessert.
Freezer-Friendly: There are several freezer-friendly pie recipes if you want to get holiday baking out of the way ahead of time.
Kid-Friendly: Don't miss my best tips for making Thanksgiving pies for kids.
Easy Pie Crust Recipes
Cooking a traditional Thanksgiving dinner involves a lot of planning, time, and energy.
It is totally ok to cut some corners and make certain parts of the meal a little easier to prep.
Pie crust is usually the one thing that makes most beginner bakers nervous about making a homemade pie.
I've got great news for you:
There is no reason to avoid making a pie just because you're nervous about the crust, here are several easy options for you to choose from whether you want to dig in on a homemade crust or cut corners with something a little easier.
Flaky Butter Pie Crust
It's a big holiday dinner, you want to serve the best, the most delicious pie ever.
Then you just might need a from-scratch butter pie crust dough.
My easy pie crust dough recipe can be made ahead and frozen, in fact it rolls better when it has had time to chill anyway.
Designed to make a delicious rectangular slab pie, you can also use it for a round pie if you want.
Flaky Butter Pie Crust
This super flaky all-butter pie crust is easy enough for even beginner bakers. You will whip out the most delicious pies you've ever had!
GET THE RECIPE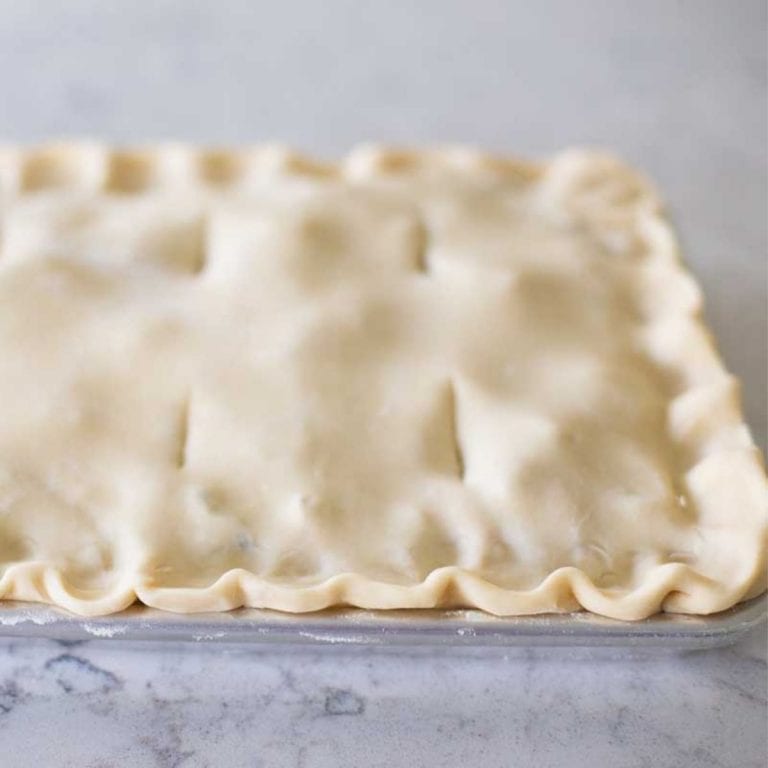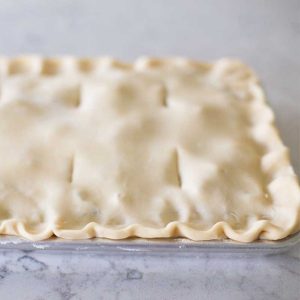 How to Bake a Store Bought Pie Crust
You love pie but you don't want to mess with a homemade pie crust? Then these tips are for you.
Here's my big holiday secret:
I totally use store bought pie crusts for all of my Thanksgiving pies.
Why? Because they're easy, they're nearly foolproof, and they are totally delicious once you load them up with yummy pie filling and whipped cream on top.
Get my 5 tips for baking a store bought pie crust here:
Oreo Cookie Crust
Now don't laugh but YES, this delicious Oreo cookie crust is 100% a Thanksgiving recipe you need to have at the ready.
Fill it with a chocolate pudding pie filling and top with Cool whip and you've got the quickest chocolate pie in the history of ever.
Or hang on to it and make my almost as easy Oreo cream pie.
Oreo Cookie Crust
Make a perfect Oreo cookie crust in under 10 minutes for a no bake dessert with a delicious chocolate cookie crust. This recipe includes tips for both a 9-inch pie and a 9x13-inch torte. Fill the pie with your favorite cream filling or a simple chocolate pudding with whipped topping.
GET THE RECIPE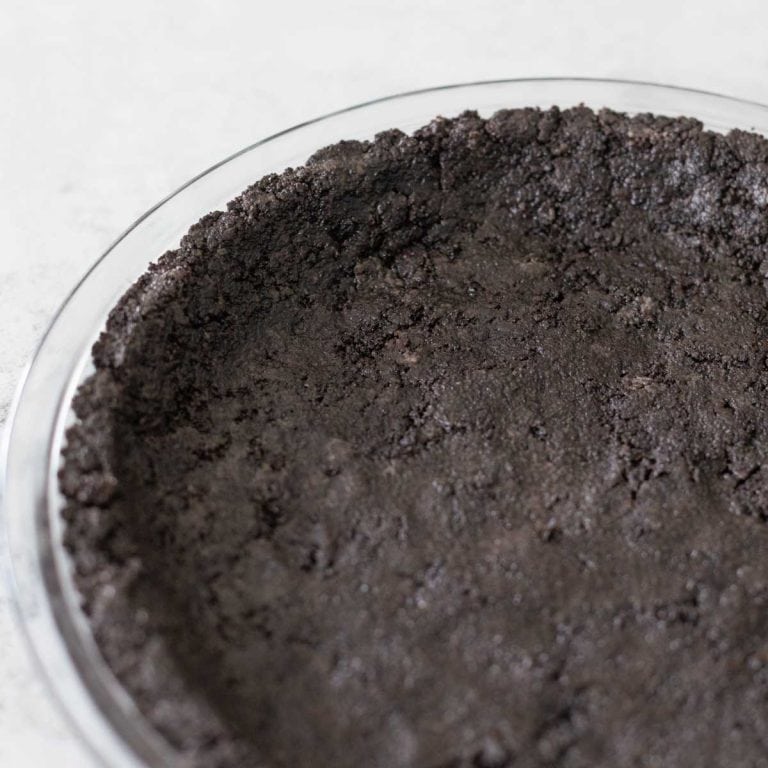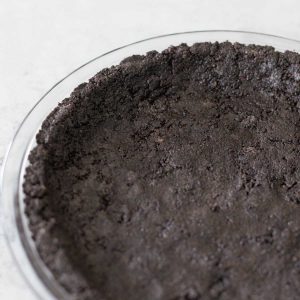 Traditional Thanksgiving Pies
Once you've chosen your pie crust, it is time to pick a pie filling!
For the most classic Thanksgiving dessert table, you'll want to choose one or two of the pies from this list of traditional pies:
Easy Pumpkin Pie
How easy is this pumpkin pie recipe? So easy that it is featured right on the can of Libby's pumpkin pie filling.
If you've ever tried to bake from that recipe, you've probably had a bunch of questions. I broke every step down for new bakers so you can have success right from the first try.
You could use either a store bought pie crust or my homemade butter crust here.
Easy Pumpkin Pie
This easy pumpkin pie recipe takes just 10 minutes to prep and is perfect for a first time pie baker. Make a delicious Thanksgiving pie to add to the family feast in just minutes.
GET THE RECIPE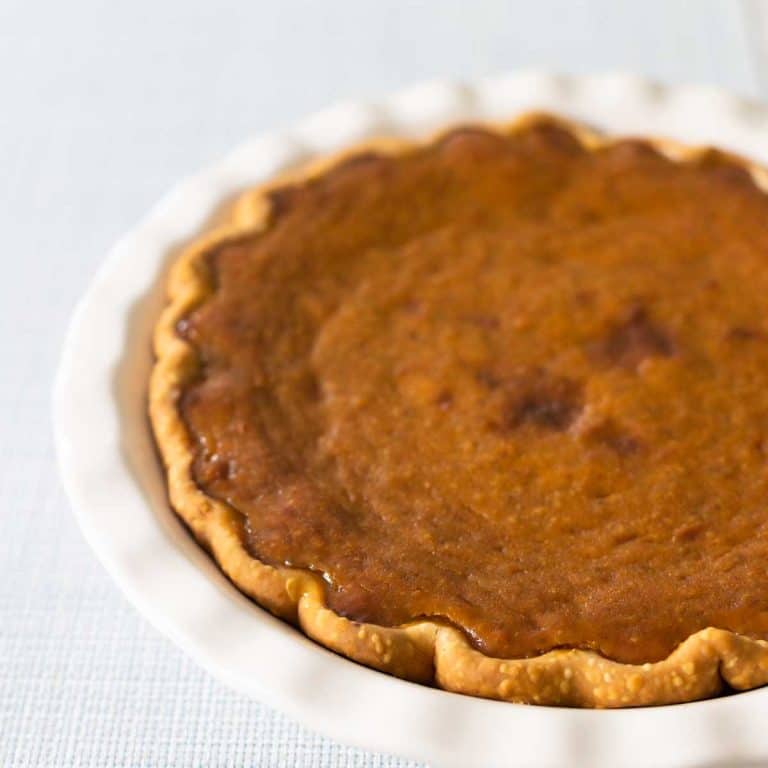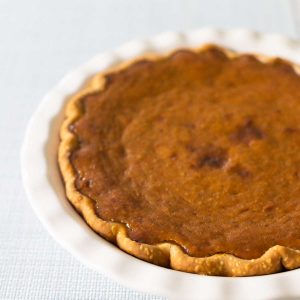 Easy Pecan Pie
If I had to vote for the best Thanksgiving pie, this pecan pie would win me over every time.
With just a touch of bourbon in the mix and an easy store bought pie crust, this pecan pie can be made the day before and be just as delicious.
You could use either a store bought pie crust or my homemade butter crust here.
Easy Pecan Pie Recipe
This easy pecan pie recipe can be made with or without corn syrup if you use the simple substitutions. A splash of bourbon adds depth of flavor but could also be omitted if you desire. This classic holiday pie is filled with salty crunch and an ooey-gooey filling everyone will love.
GET THE RECIPE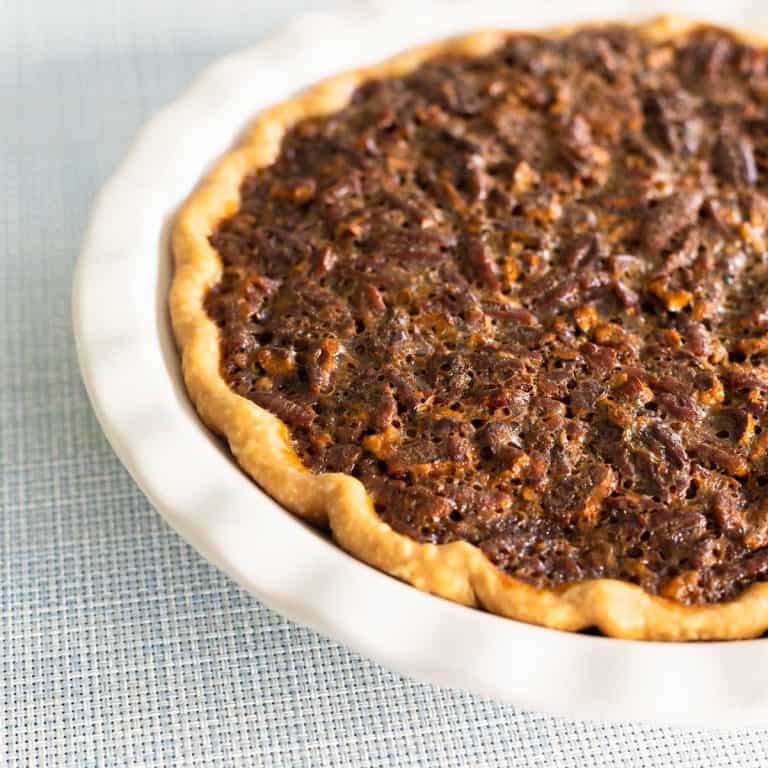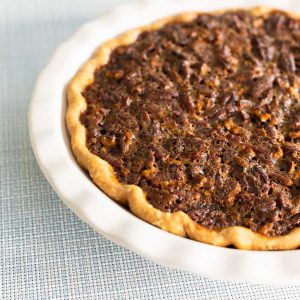 Apple Slab Pie
My favorite apple slab pie is a classic holiday pie for any time of year. For this pie, I would recommend trying my homemade butter pie crust because it is developed to work perfectly with the pie filling.
You could bake it the day before Thanksgiving and just store it at room temperature. Reheat it in the oven for a few minutes before serving for warm apple pie a la mode.
Apple Slab Pie
This freezer-friendly apple slab pie is a delicious fresh apple dessert any time of year. The flaky pie crust and juicy apples are great with a scoop of vanilla ice cream on top!
GET THE RECIPE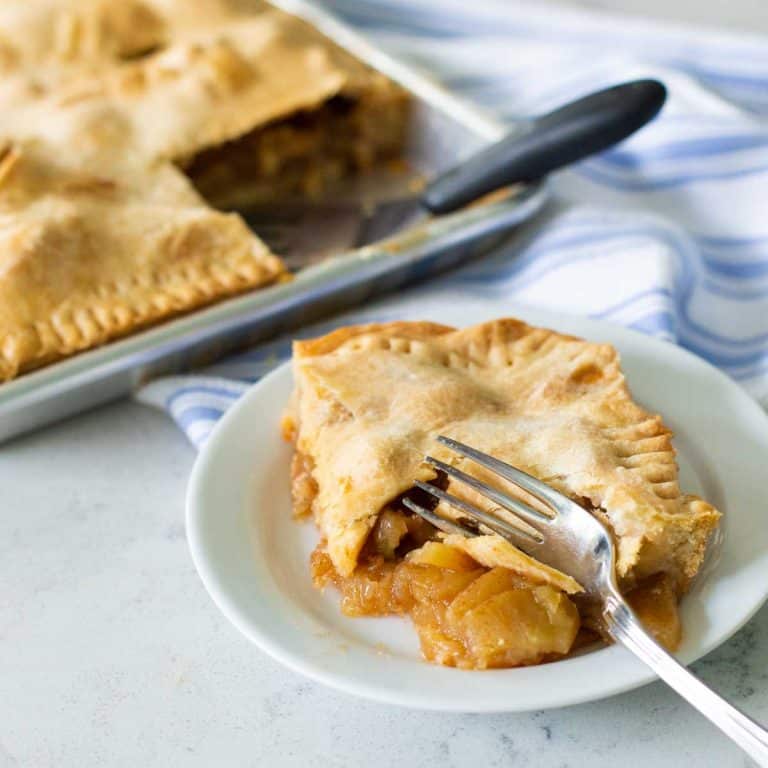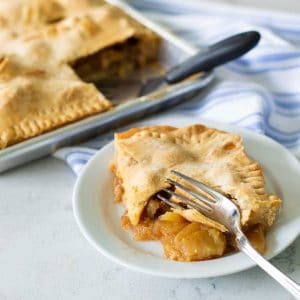 King Arthur's Apple Pie Filling
If you want a traditional round apple pie for the holiday table, then you might be looking for a deep dish apple pie recipe.
We tested King Arthur's apple pie and found that the apple filling was the BEST but frankly we definitely prefer my homemade pie crust or an easy store bought pie crust.
So, you can get the apple pie filling here and then just match it with the pie crust you love:
King Arthur's Apple Pie Filling
Pair this amazing apple pie filling with your favorite crust recipe for the perfect apple pie.
GET THE RECIPE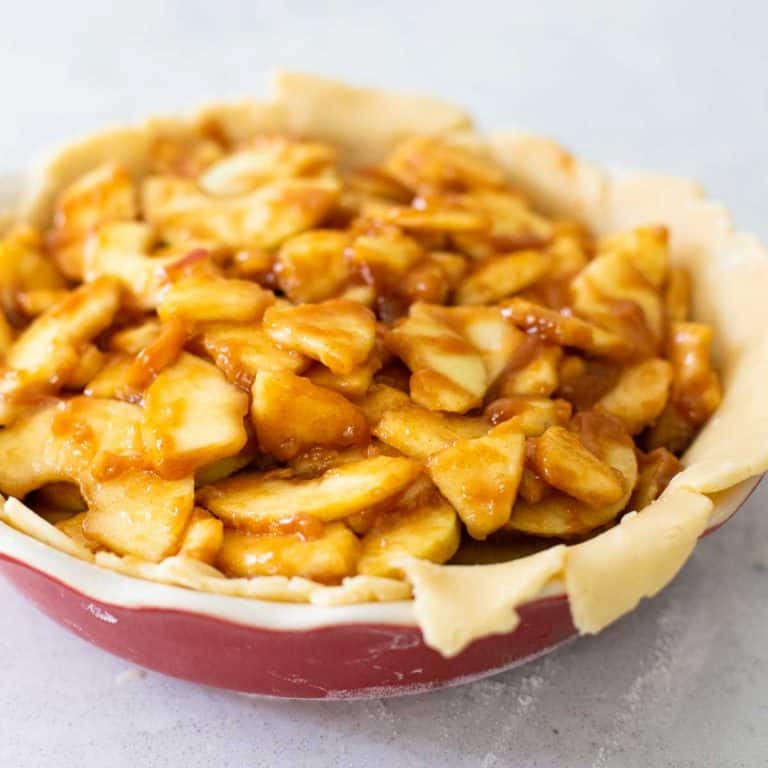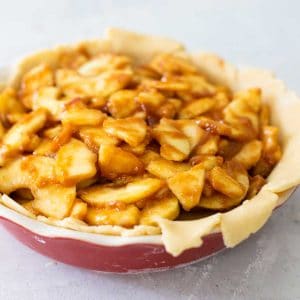 Cherry Slab Pie
While not totally traditional, I think a cherry pie makes an excellent option for a Thanksgiving pie.
This cherry slab pie can be made with frozen cherries once they're off season and the dark berries are the perfect palette for using a cute holiday cookie cutter on the pie dough.
Cherry Slab Pie
A simple way to feed a crowd, this delicious cherry slab pie can be baked with frozen cherries or fresh cherries during the peak of the season.
GET THE RECIPE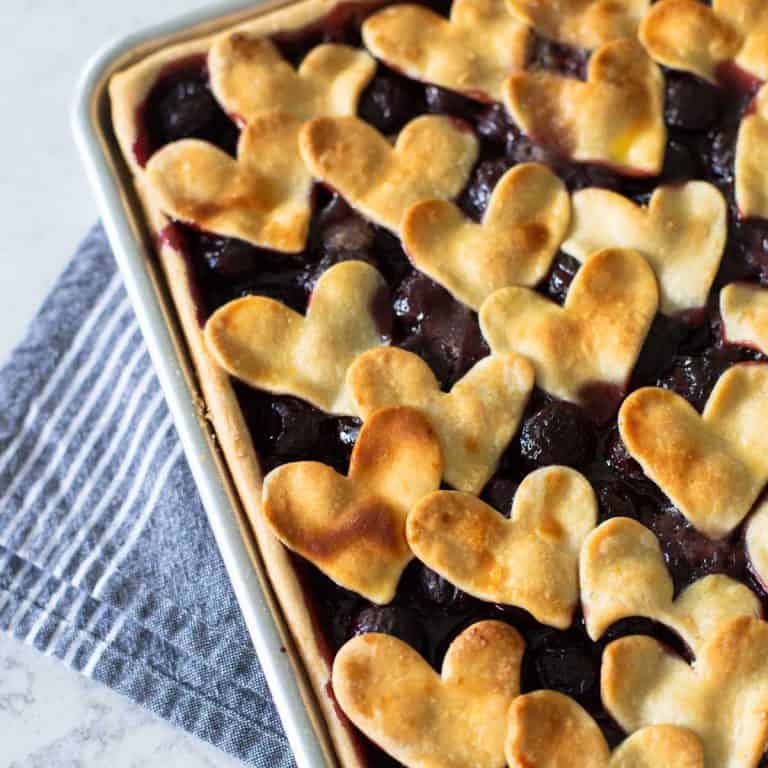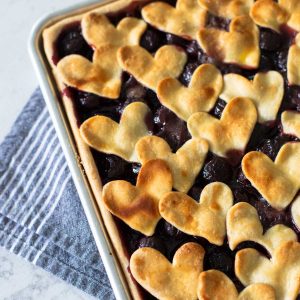 Easy Pie Toppings
While each of those pies would be totally delicious all by themselves, since it is a holiday dinner it is nice to add a few pie toppings.
Both fruit pies and the classic pumpkin and pecan pies would pair well with:
Whipped Cream: either homemade or prepared whipped topping like Cool Whip
Vanilla Ice Cream: turn the pie "a la mode" with a scoop of ice cream
And if you really want to take your pie over the top, you could drizzle it with an easy dessert sauce and fruit or nuts:
Sea Salt Caramel Sauce
My kids look forward to the jar of homemade salted caramel I make every fall.
This beautiful sauce would taste absolutely amazing drizzled over all the Thanksgiving pies I mentioned above except maybe the cherry.
We love it on apple pie, pecan pie, and even pumpkin pie.
Homemade Salted Caramel Sauce
This addictive homemade caramel sauce makes an excellent ice cream topping or dessert sauce for fall treats.
GET THE RECIPE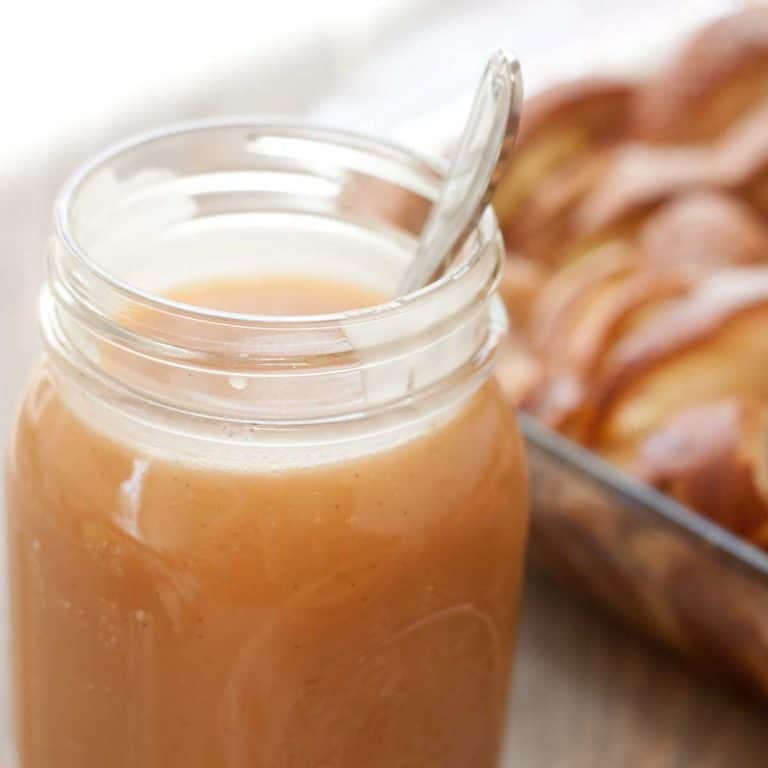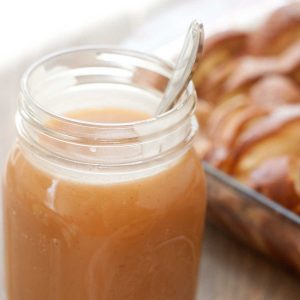 Pumpkin Spice Pecans
Want to add a little bit of crunch? If you're serving the pumpkin pie or apple pies listed above, chop up some of these pumpkin pie spiced pecans and sprinkle them over each slice.
(With or without whipped cream or ice cream!)
Pumpkin Spice Pecans
Easy pumpkin spiced pecans make a delicious snack mix to set out at a party or for bundling up as an easy homemade gift at the holidays. Chop them up and use them for garnish over cheesecakes and other fall desserts.
GET THE RECIPE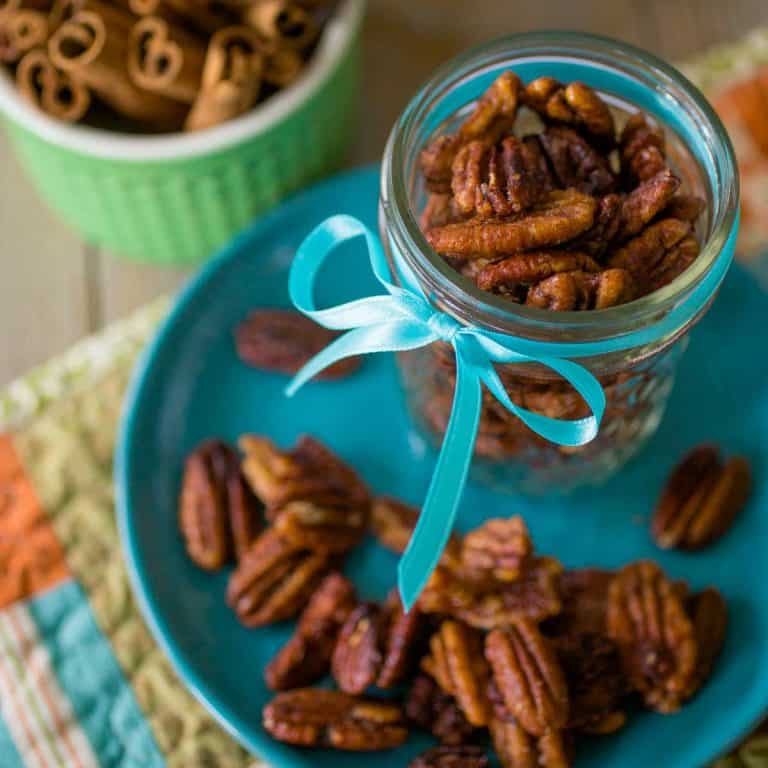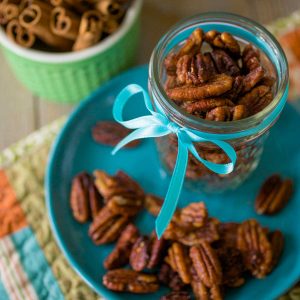 Kid-Friendly Thanksgiving Pies
Thanksgiving is all about tradition and memories, but you want to know what I remember most about my childhood Thanksgivings?
The fact that my mom always served a chocolate French silk pie because she knew my sister and I didn't like the classic pecan pie.
Want to make the kids at your holiday table extra happy this year? Serve one of these simple pies as an option, too:
Oreo Cream Pie
This easy Oreo cream pie just takes a few minutes to prep, can definitely be made ahead, and is the most thoughtful thing to add to a Thanksgiving dessert buffet for the picky eaters at your table.
It uses that oreo cookie crust I mentioned above and is so cool and creamy.
Oreo Cream Pie
This easy no bake OREO cream pie uses up one family-sized package of Double Stuffed Oreos. Cool and creamy and filled with chocolate wafer cookies and vanilla creme filling in the Oreo cookie crust and Oreo cream center, this easy pie is a huge hit with kids.
GET THE RECIPE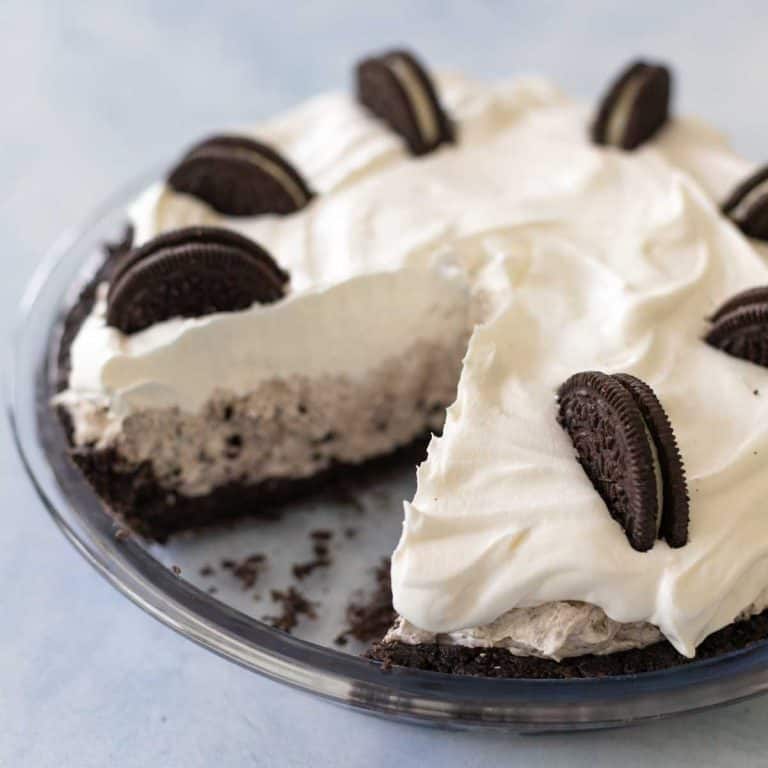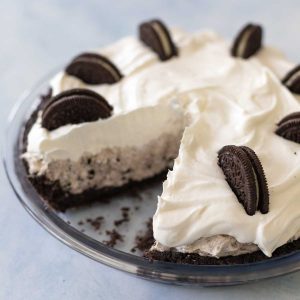 Thanksgiving Desserts that Aren't Pies
Do you want to add a few more options to the dessert table that aren't pies?
I've gathered some of my favorite Thanksgiving cakes, Thanksgiving cheesecakes, and Thanksgiving dessert bars for you in this list of Thanksgiving desserts right here:
More Thanksgiving Ideas
Now that you've got your Thanksgiving pies and desserts all picked out, what about the rest of your meal plan?
Don't miss my other easy Thanksgiving recipes for your family feast: