Fill your Thanksgiving bread basket with the best homemade dinner rolls, biscuits, bread loaves, and cornbread ever. These easy bread recipes can be made ahead and frozen for a delightful addition to your Thanksgiving menu.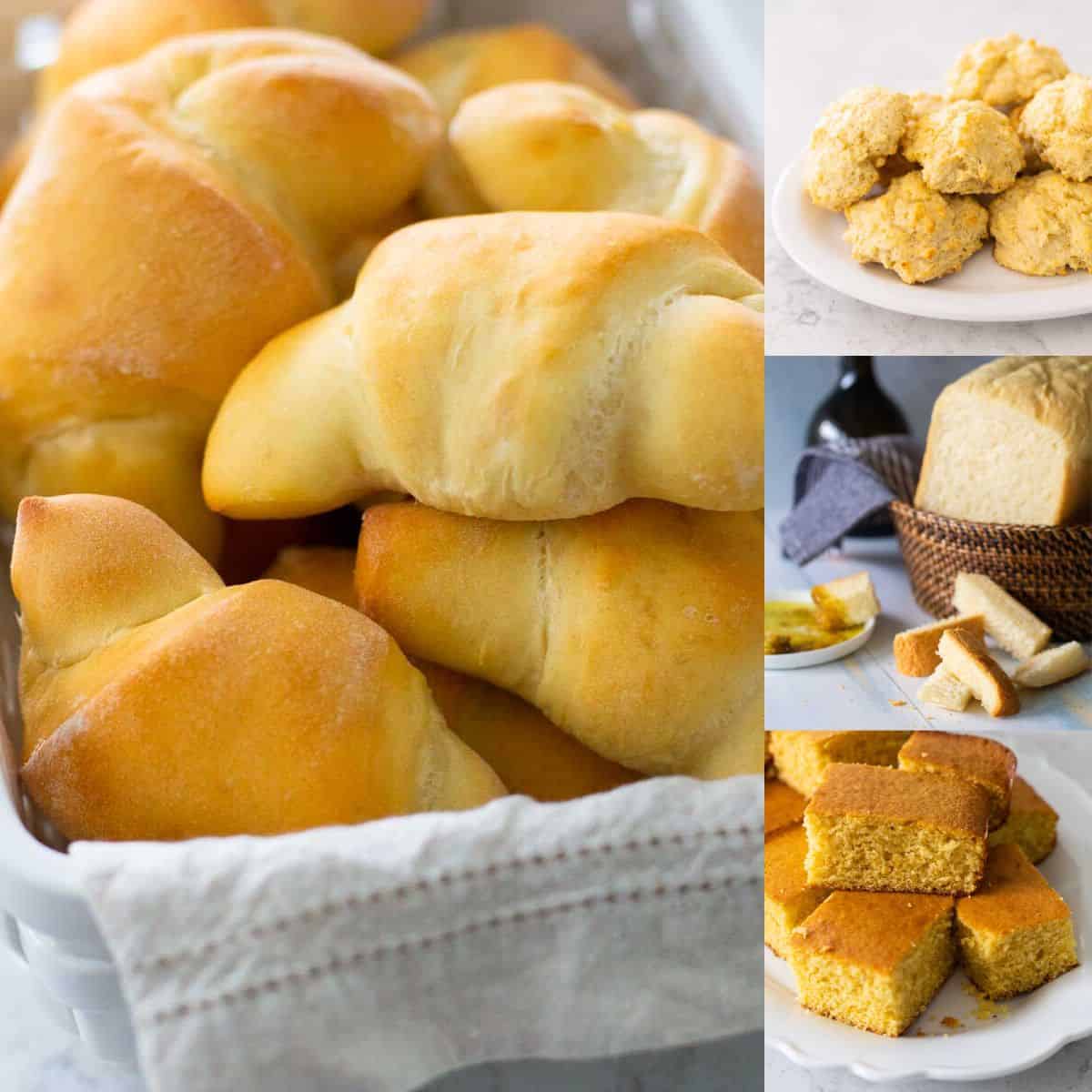 After you've put together the best Thanksgiving meal plan for a traditional Thanksgiving dinner your family will be thrilled to eat, it's time to consider the finishing touch:
A pretty bread basket filled with homemade Thanksgiving bread rolls or biscuits!
Serving homemade bread for a holiday dinner can be so easy if you use a bread maker to prep the dough for baking in your oven or for finishing the loaf right in the machine.
No bread machine? Not a problem, I've got several easy quick bread recipes and drop biscuits that don't require any special equipment at all.
Jump to: