Easy Lent lunch ideas the whole family can eat while observing the rules of Lenten fasting. Pack these healthy meals to take to school or work or enjoy at home.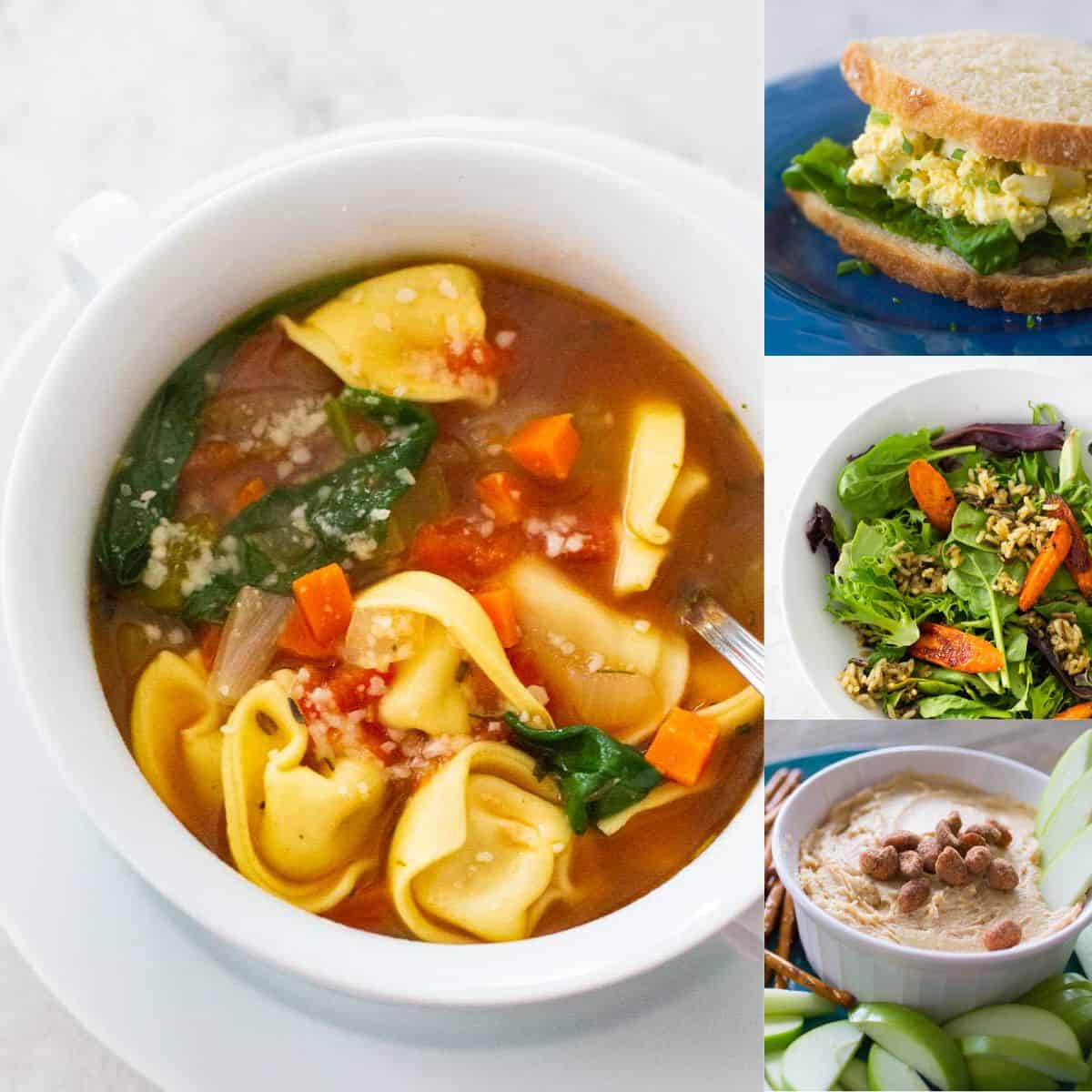 For our family, eating lunch on Fridays in Lent seems to be the biggest struggle.
When we're at home for breakfast or dinner, I have a meatless meal ready to go.
But out in the world at lunchtime? It is so much easier to forget that it is Friday, especially if you're dining with friends or co-workers who are not Catholic.
If you're looking for clarification on what you're allowed to eat for lunch during Lent and want some fresh inspiration for Lent-friendly lunch recipes, I've gathered together everything you need.
Jump to: