Celebrate St. Joseph's Feast Day with these delicious citrus and lemon recipes with plenty of pasta and shrimp to make them Lent friendly.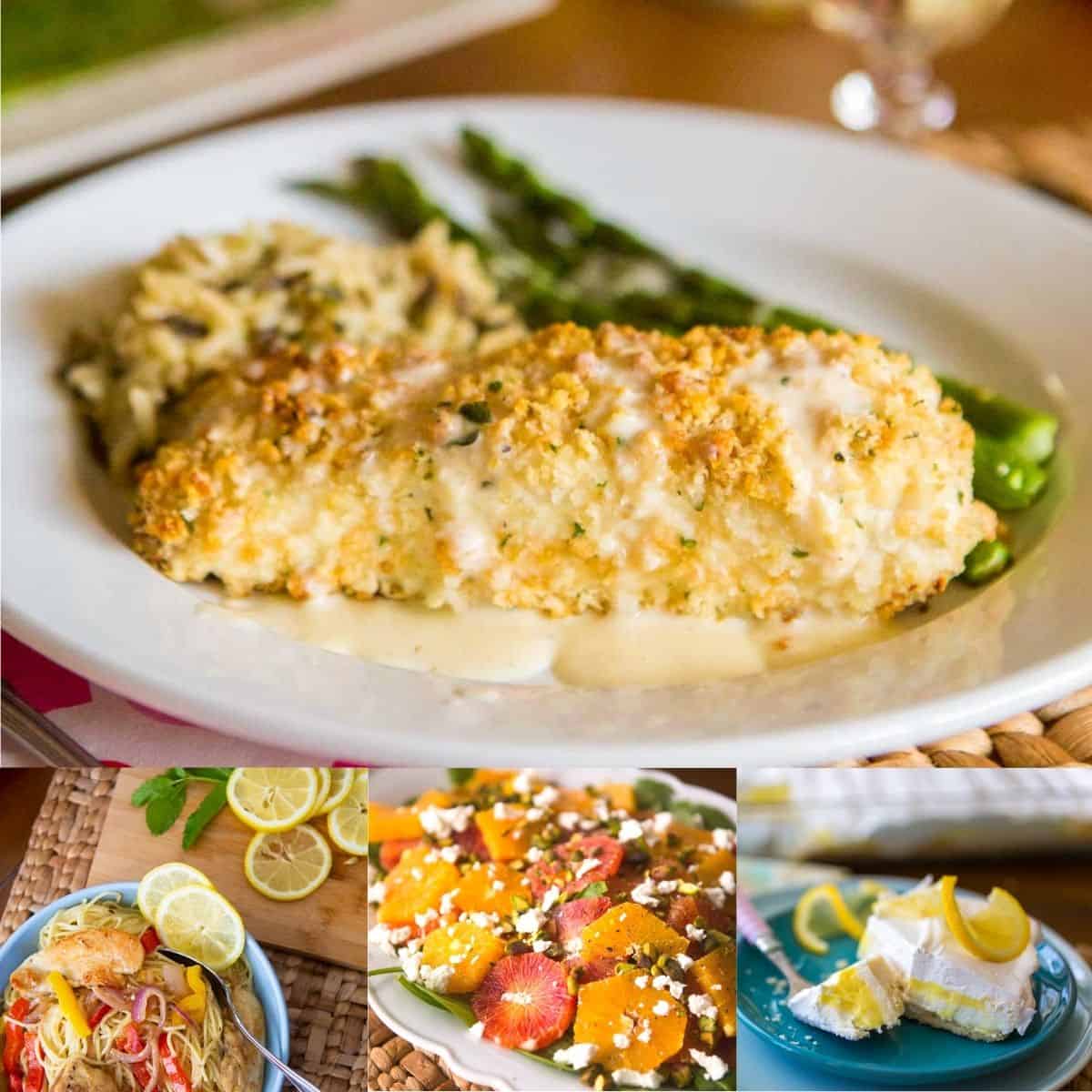 An Italian-American priest I follow on social media shared a photo of his mom proudly displaying her St. Joseph's Altar for his feast day this morning.
I couldn't believe the amazing display of Italian foods she had set out to welcome her friends and family to the celebration.
Growing up in a very German and Irish Catholic area, I was completely unaware of this beloved Catholic celebration among the Italian-American community.
A little research later and I couldn't believe my luck in seeing that photo! There is a whole feast day celebration that centers around pasta and lemon recipes?! Where has this been all my life?
Starting now, my family will be honoring St. Joseph's Feast Day on March 19. If you're new to the celebration like I am, all your questions are about to be answered!
P.S. Don't miss the other wonderful Catholic feast days for families to celebrate with kids.
Jump to:
What is St. Joseph's Feast Day?
St. Joseph, Mary's husband, was the earthly father and guardian of Jesus. Commonly known as a carpenter by trade, he has been venerated as a saint in the Catholic church.
Saints are each assigned a special feast day, St. Joseph is celebrated on March 19.
Since his feast day falls during the Lenten season, the celebratory meal traditionally involves fish instead of meat.
Since St. Joseph is the Patron Saint of Sicily, the Italian-American traditions for this holiday incorporate plenty of lemon and citrus fruits for their dishes.
Initially, St. Joseph's feast would be large events where families would invite their friends and neighbors to share in the meal. Now, it is more often celebrated as a smaller family event.
More Catholic Recipes
Looking for more delicious family recipes to serve during the Lenten season?