This week we're talking stocking stuffers for St. Nick. Does your family celebrate St. Nicholas Day? I know not everyone is familiar with this tradition, so you can check out a little snippet of an explanation here.
Growing up, St. Nick always brought my sister and me a wall calendar for the coming year and a box of chocolate covered cherries. He usually filled our stockings with Lifesavers and chocolate coins and tubes of M&Ms. My mom always said it was a perfect little teaser holiday to get us in the Christmas mood.
Now with kids of my own, St. Nick has taken on a little bit of a change. When the Peanut was just a year old, a wall calendar and cherries didn't seem exactly appropriate. St. Nick came up with a substitute that was much more fitting and luckily it has grown with her over the years.
When each of my girls empty their stockings this year they will discover:
And in lieu of too many candies I don't really want them indulging in (anyone else STILL have Trick or Treat bags laying around?!) St. Nick brings us a family treat platter for sharing.
Oddly enough, this treat basket was the item that was the most memorable for the Peanut last year. She has specifically asked whether I think we'll be getting it again this year.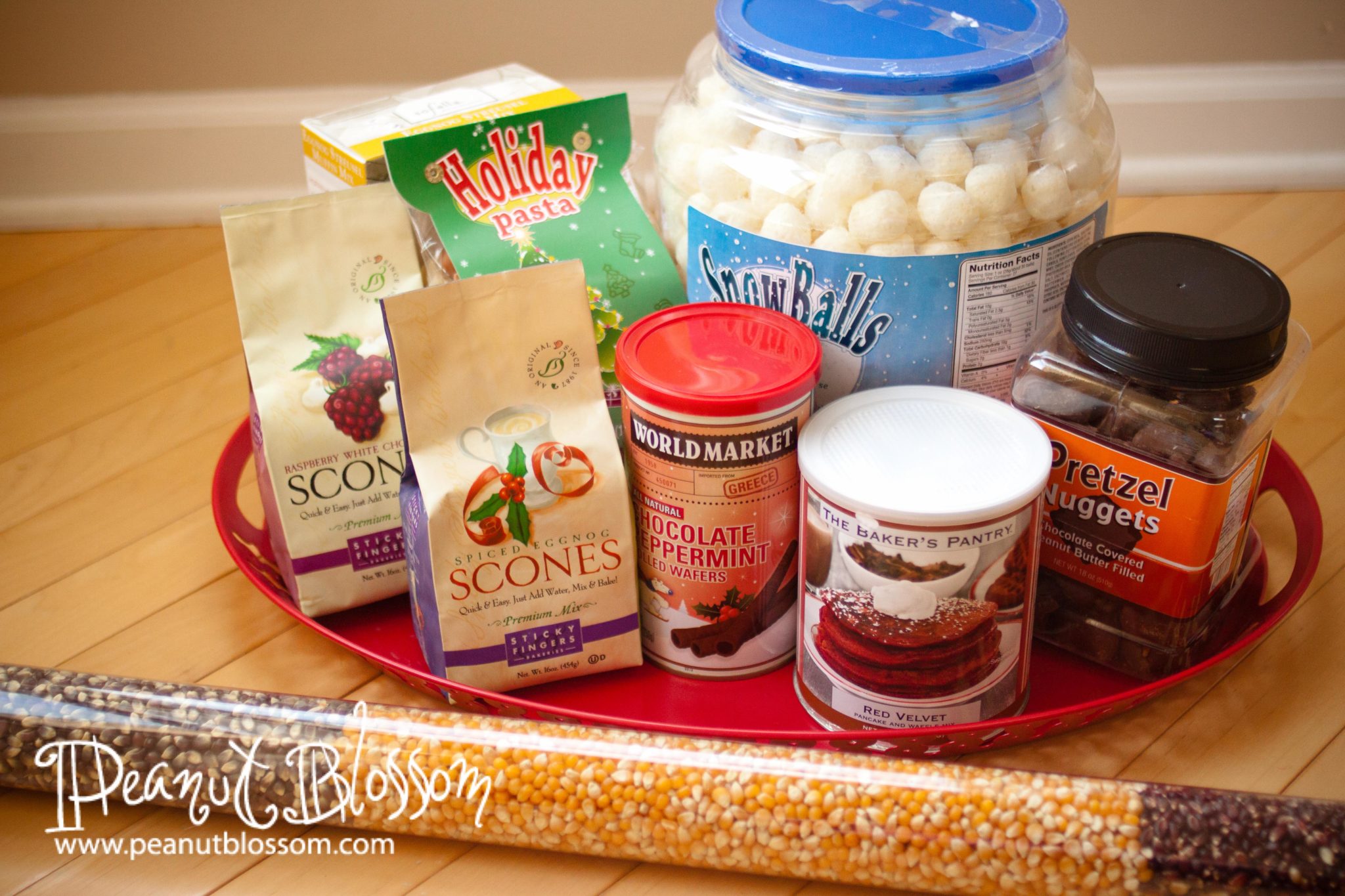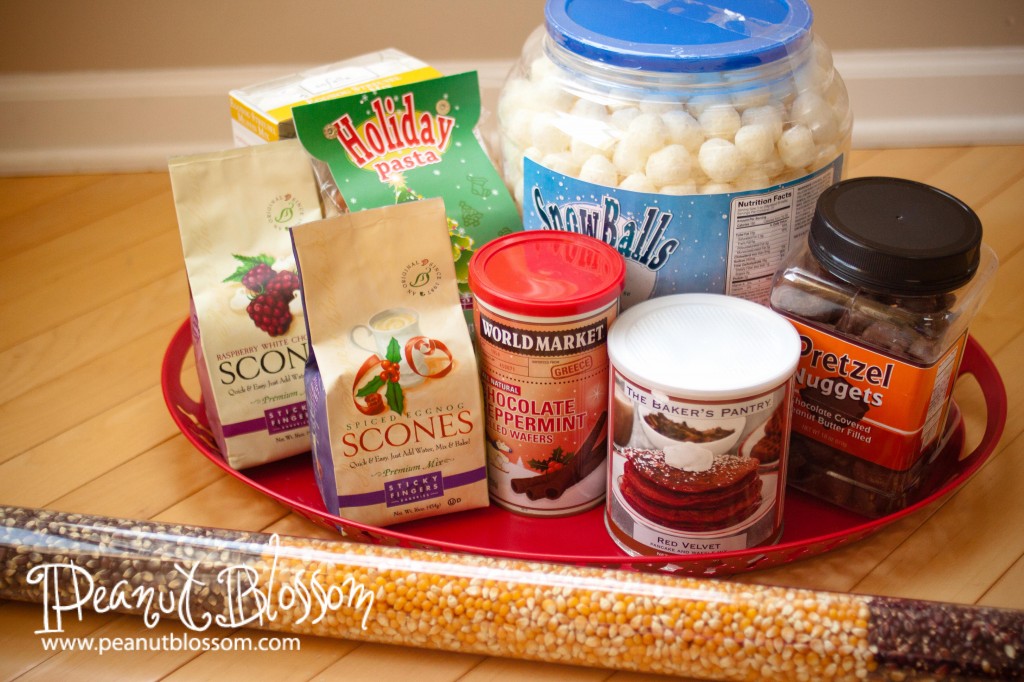 Items found on our festive red platter include:
"Snowballs": white cheddar puff balls
Yardstick of popcorn kernels
Red velvet pancake mix
Raspberry white chocolate & Eggnog flavored scone mixes
Eggnog streusel muffin mix
Holiday shaped pasta
Peppermint chocolate piroutte cookies
Peanut butter filled, chocolate covered pretzle bites
I use this collection to make several festive weekend breakfasts during December and we celebrate will little holiday themed meals and snacks all month long. These are all treats I'd likely find myself buying anyways over the course of the month. Bundling them together and putting them on a bright red platter underneath our stockings just makes them stand out as that much more special. I love that it also promotes sharing our treats together.
What does your family enjoy most? Your gift basket could include:
Hot cocoa and new mugs with fun pepperment stir sticks and marshmallows
Holiday baking basket with packaged cupcake wrappers, mixes, and various sprinkles or cookie cutters and parchment paper
Gingerbread house decorating basket with plenty of candies for coating it roof to base
A big bowl for sharing popcorn and a new holiday movie to watch together
Chances are likely these are things you'd be doing this season anyways. It's just all in the presentation!