Early Christmas music can be a hot button topic, are your friends making fun of you for wanting to get your jolly on? Even the grinch-iest of grumps will enjoy these festive holiday tunes. They are just perfect for listening to this Thanksgiving weekend. Don't miss our other great Thanksgiving ideas here.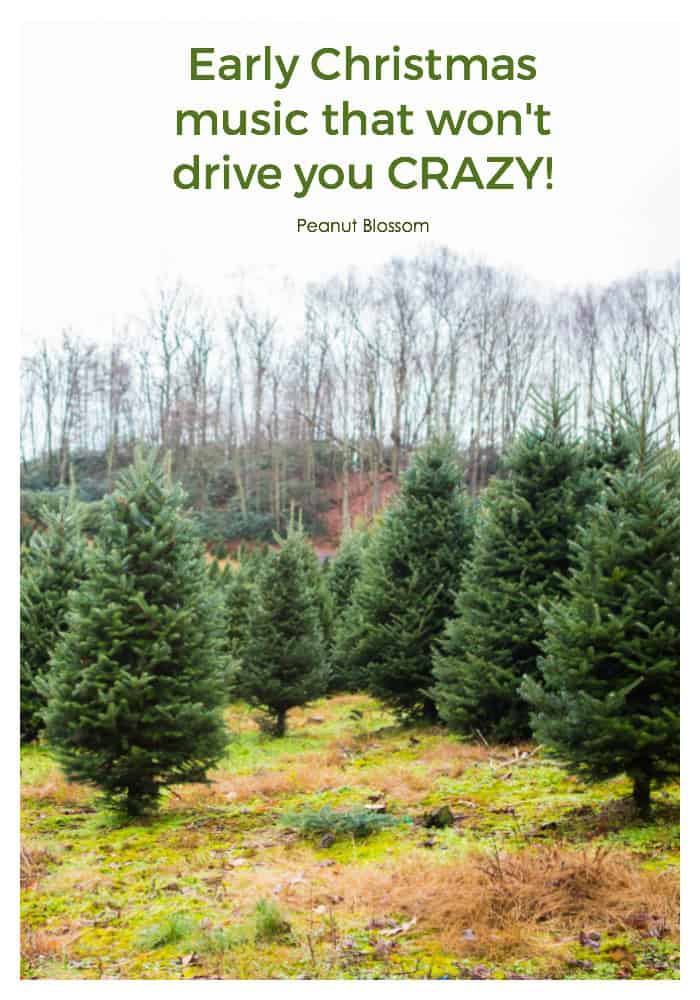 I saw a headline this morning that said "Listening to Christmas music too early could be bad for your health." What fresh nonsense is that?!
When the calendar flips to Nov. 1 I am itching to play some festive tunes. But before Thanksgiving is over, I do think it is just toooooo early for Santa Baby, We wish you a merry Christmas, and O Come All Ye Faithful.
There are Christmas Songs and then there are festive holiday hits. The difference is subtle but hugely important.
I spent my morning pulling together my favorite early Christmas songs that are simply perfect for listening as you prepare your Thanksgiving feast. The focus in these songs is on family and love and wintertime. There is no mention of Rudolph or Santa and no hymn you'll hear in church.
Music that makes your heart feel warm and sets you up for a loving holiday season? How on earth could that possibly be bad for your health??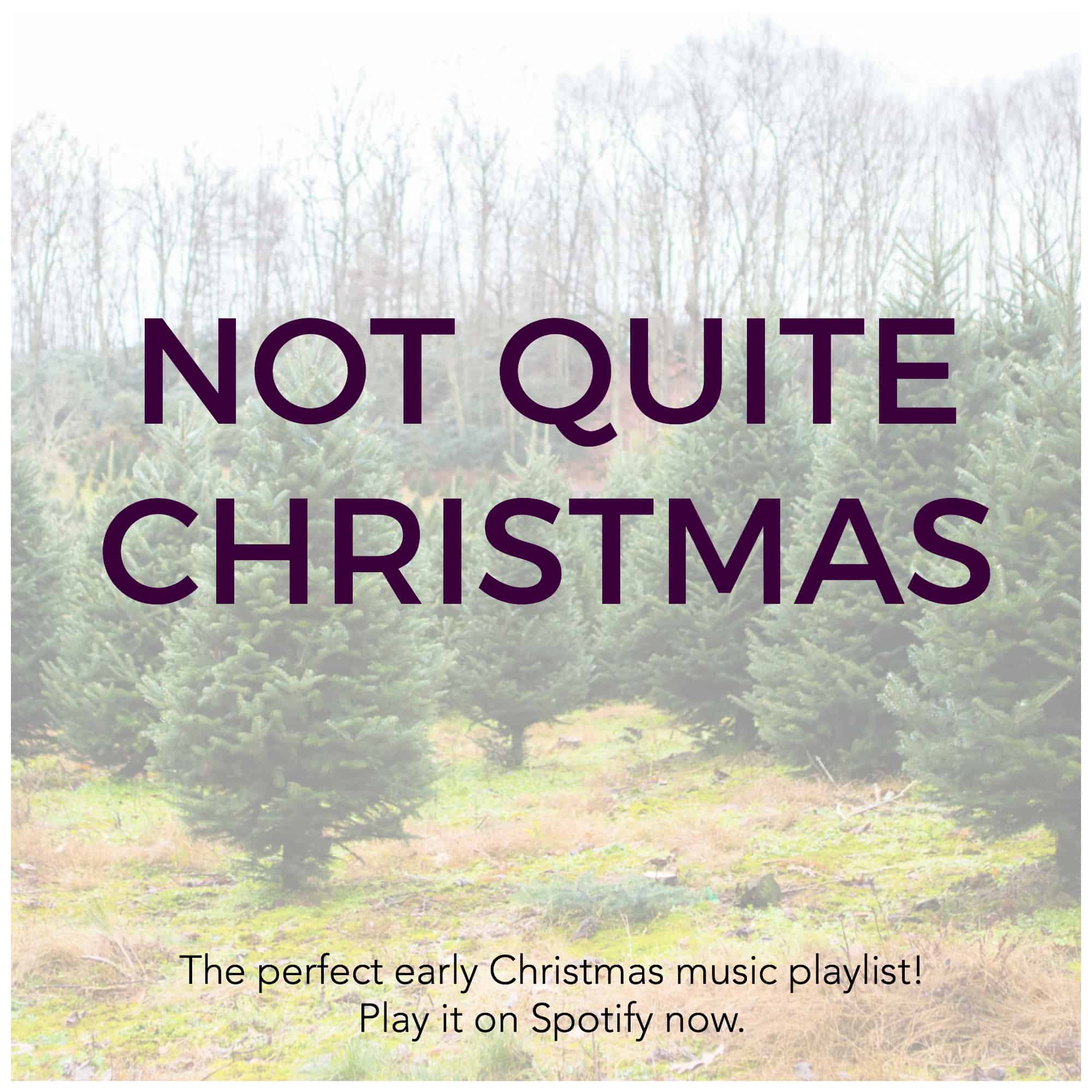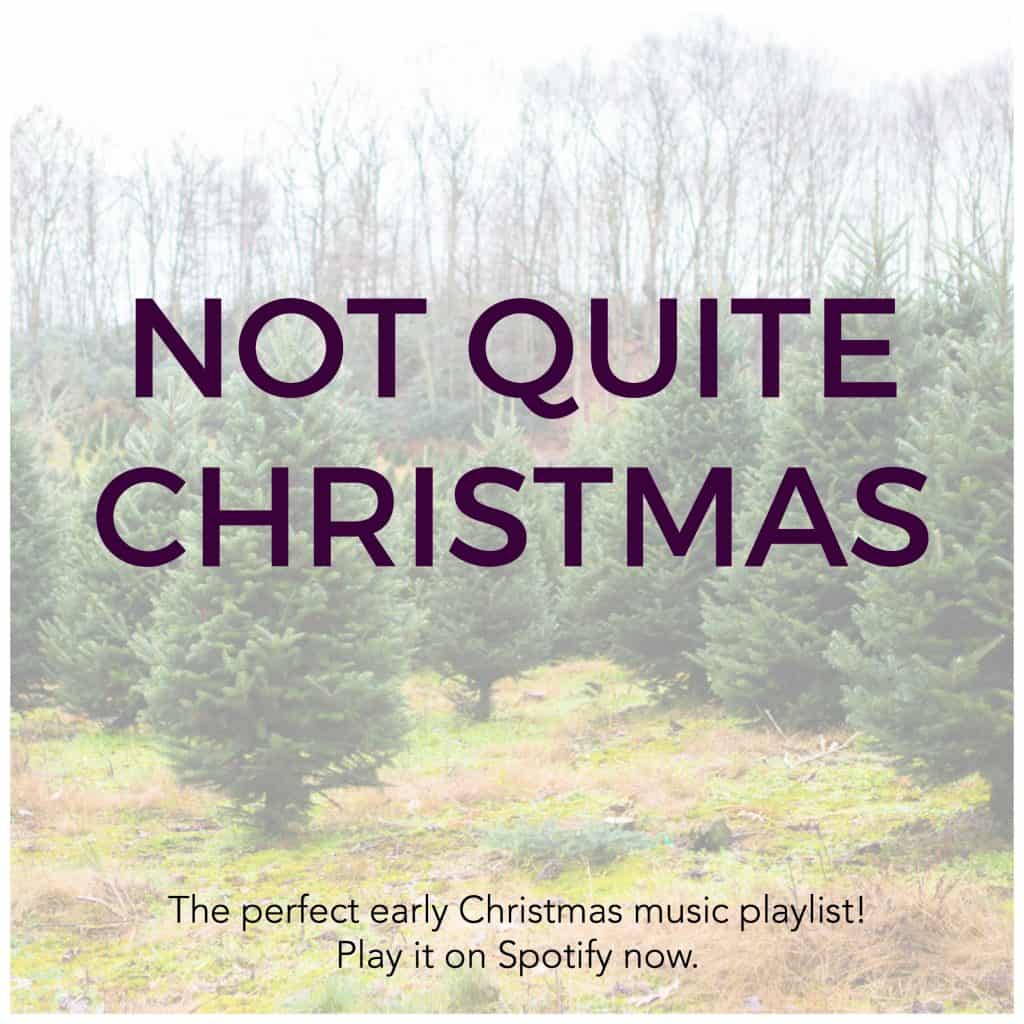 Be sure to let me know if you have any songs I should add!
Trying something old in a new way:
I've been blogging a really long time. Technology has changed a lot since I first started in 2009. In my early days, I used to share "Tuesday Tunes," my favorite music of the moment, using a fun little widget thing that has gone out of business. I stopped that series years ago.
When I created this playlist this morning on Spotify, I clicked the share button to see what my options were and discovered an embed option! I wanted to test out this post to see if it works for you. Let me know if you enjoy this format and I'd be happy to share our favorite seasonal playlists in the future!
Why our family uses Spotify to listen to music:
We are mostly an Apple family. Tim and I have iPhones that we use to stream music in our cars. We also have an Amazon Alexa in our kitchen to use as a family and a couple random Google Home minis in other rooms of the house. Spotify is the easiest platform we've found that works across all of our devices. It also has the most songs we want to listen to without commercials.
I love the user experience for organizing and creating playlists. We have found that the basic level of subscription works for our family right now but the family level would offer more than one device the ability to play songs at the same time.
Spotify also has a Free version with more limited songs. If you want to experiment with how it works, you can sign up for Spotify Free here. If you do, will you let me know if you are still able to hear the playlist I created? Since I pay for an account, I'm not sure how that will work for you. . .
"Not Quite Christmas" | An early Christmas music playlist on Spotify:
Here you go! Here are some of the tunes playing in my kitchen right now. I hope you love them like I do.
And quick, before you go . . .
Like to celebrate? Get on the list!!
I love sharing seasonal recipes and ideas for celebrating the holidays. This music playlist is perfect for sharing with your family this Thanksgiving. If you'd like more ideas for the coming holidays, be sure to get on my weekly email list where I share the latest ideas for making the season special:
GET ON THE LIST