Learn what to do with fresh tomatoes for easy, healthy, delicious meals the whole family will love. You can use cherry tomatoes or big slices of fresh tomato to make any meal even more tasty.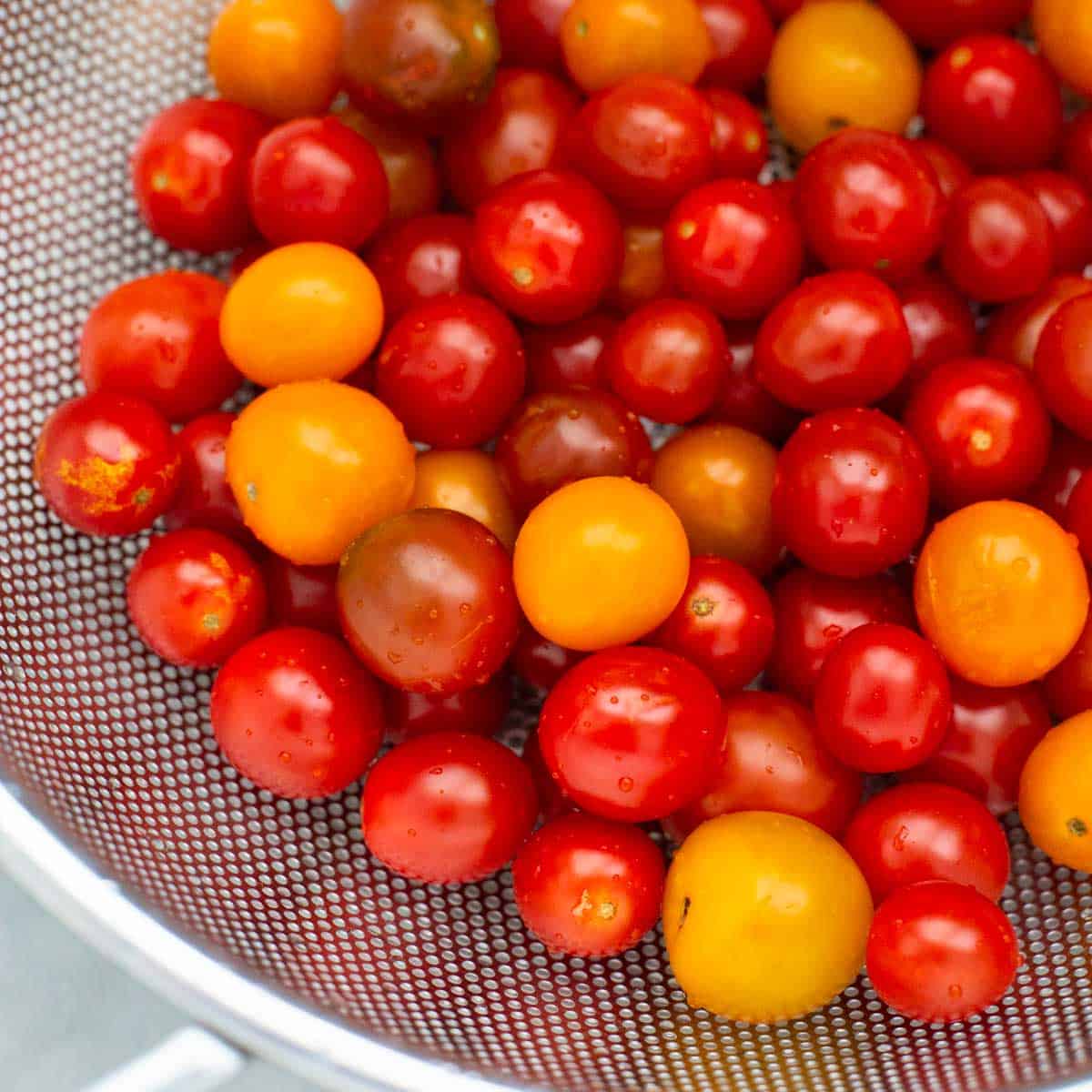 We are heading into my favorite time of year -- fresh tomato season!
I've already spotted big, gorgeous piles of heirloom tomatoes and pints of cherry tomatoes on the farmer's market tables near our home.
For the next several months, I'll be adding fresh tomato to almost every meal. Often they are used fresh and raw but sometimes I will cook them for tossing with pasta and other stir fry dishes.
No matter how you prep them, tomatoes are a nutritious part of family dinner that make everything taste better!
Jump to: