Kentucky Derby appetizers can be both easy and elegant, the perfect recipes to share with friends when they're all dressed up in Derby hats and dresses! Fresh southern favorites with peaches, pimento cheese, buttermilk biscuits, and more.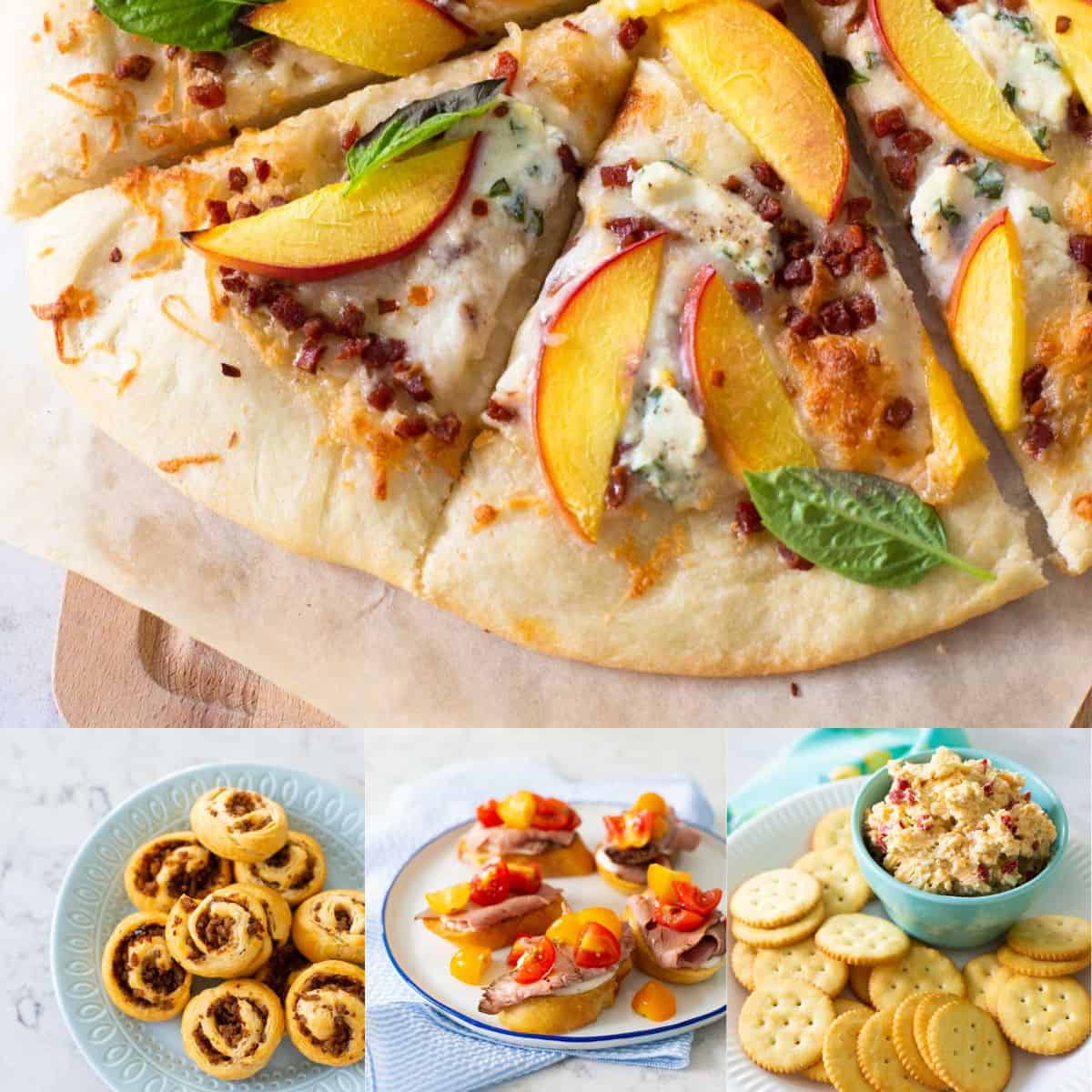 You certainly don't need to live in Kentucky to have fun hosting a Kentucky Derby party for your friends.
If you want a little taste of the South, what better reason to cook up delicious appetizers featuring fresh peaches, buttermilk biscuits, savory meats and cheeses, to go with those fun mint julep cocktails?
This fantastic list of elegant but totally easy Kentucky Derby appetizers is filled with my favorites from living down south for over a decade. I hope they help you host a party your friends will remember for a long time.
Kentucky Derby Party Tips
Gathering your friends to watch the races is such a fun excuse to throw a special event. Start with my easy Kentucky Derby party ideas and learn how to set up a make-your-own mint julep bar!
Then once you've planed your party menu, be sure to pick one of these easy Kentucky Derby desserts for your buffet table.
The Derby is all about elegance with those fancy Derby hats and stylish dresses. Be sure your home is ready by filling it with fresh flowers. On a budget? Check out how I stock my vases for less than $20 at Trader Joe's.
FAQ
Can I make Kentucky Derby appetizers in advance?
Several of the appetizer recipes listed above can be made in advance or prepped ahead for easy finishing just before serving. Always store fresh fruit and vegetables, creamy dips and salsas, and meat and cheese items separately from bread or crackers to protect the final texture.
How many appetizers should I serve at my Kentucky Derby party?
The amount of food you prepare for your party depends on the size of your crowd. Plan for 2 - 3 small bite servings per recipe per person with a minimum of 2 appetizers so your guests have options. It's always smart to offer one vegetarian option in the mix.
How can I make my Kentucky Derby appetizers look more festive and derby-themed?
Now is the time to dig out your very best dinnerware and serve your appetizers on fancy china or polished silver platters. If you can find food-safe edible roses, that would make the perfect garnish for the party theme. Party napkins or plates with a horseshoe theme would also be a fun way to serve the food.