Easy Kentucky Derby desserts are the perfect finish to your Derby party. Make the most of the South's best flavors including fresh peaches, seasonal strawberries, crispy pecans, and delicious treats for your buffet table.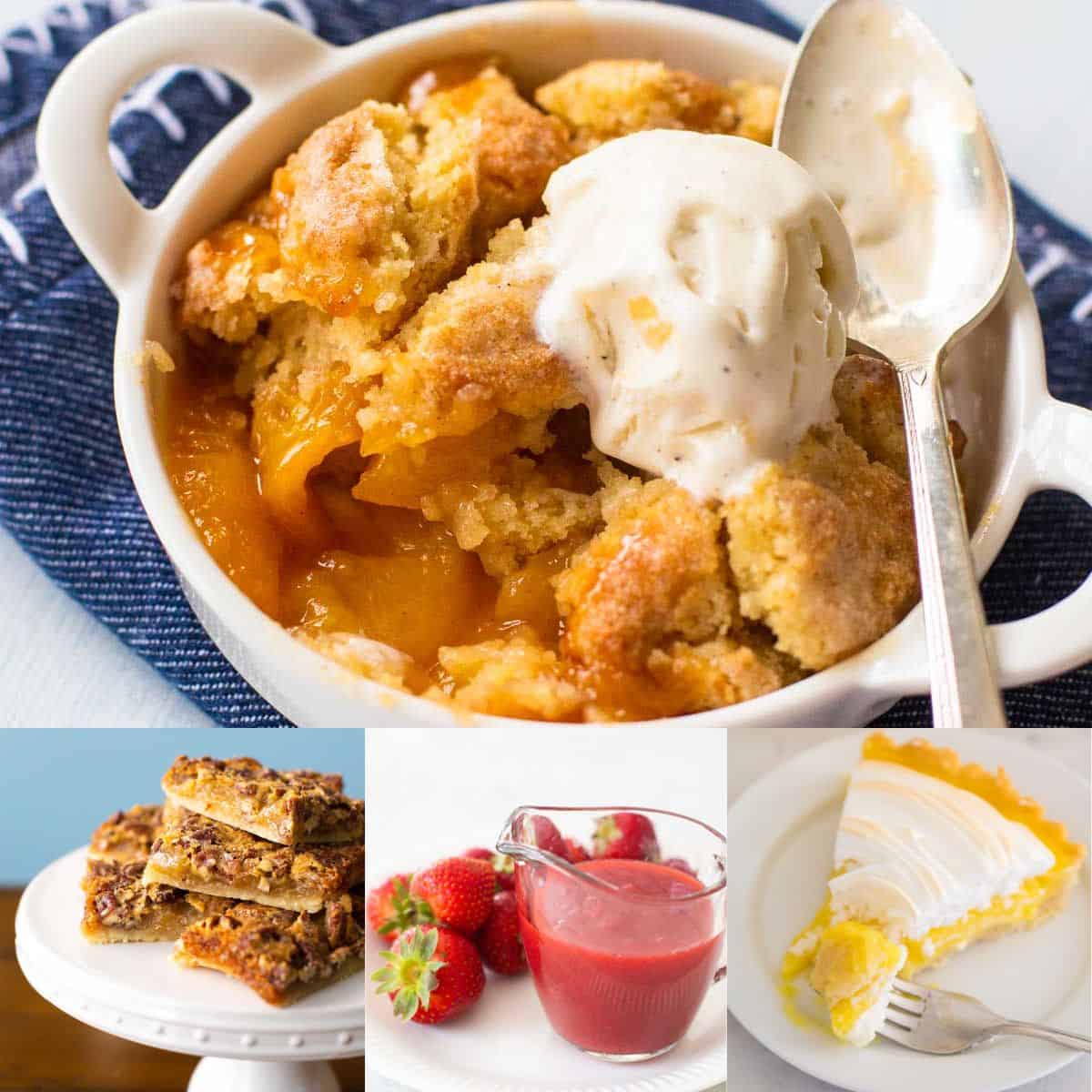 As the Kentucky Derby approaches, it's time to start thinking about the perfect dessert to serve at your Derby party.
The Kentucky Derby is not just a horse race, it's a cultural event that is known for its traditional southern cuisine and decadent desserts.
Whether you're attending the race in person or hosting a party at home, having the right dessert is essential to completing your Derby experience.
Today I'm sharing some of the most popular Kentucky Derby desserts that are sure to satisfy your sweet tooth and impress your guests.
From classic pecan pie bars to southern style peach cobbler, I've got you covered with all the recipes you need to create an unforgettable Derby day dessert spread.
So, let's whip up some delicious treats that will have everyone cheering for more!
More Southern Recipes
Want to fill out your Derby menu? Just take a peek at the top 30 southern recipes and you'll be sure to find more delicious eats:
More Party Recipes