Easy dinner recipes for the last day of school will help you and your family enjoy a fun kick-start to summer vacation!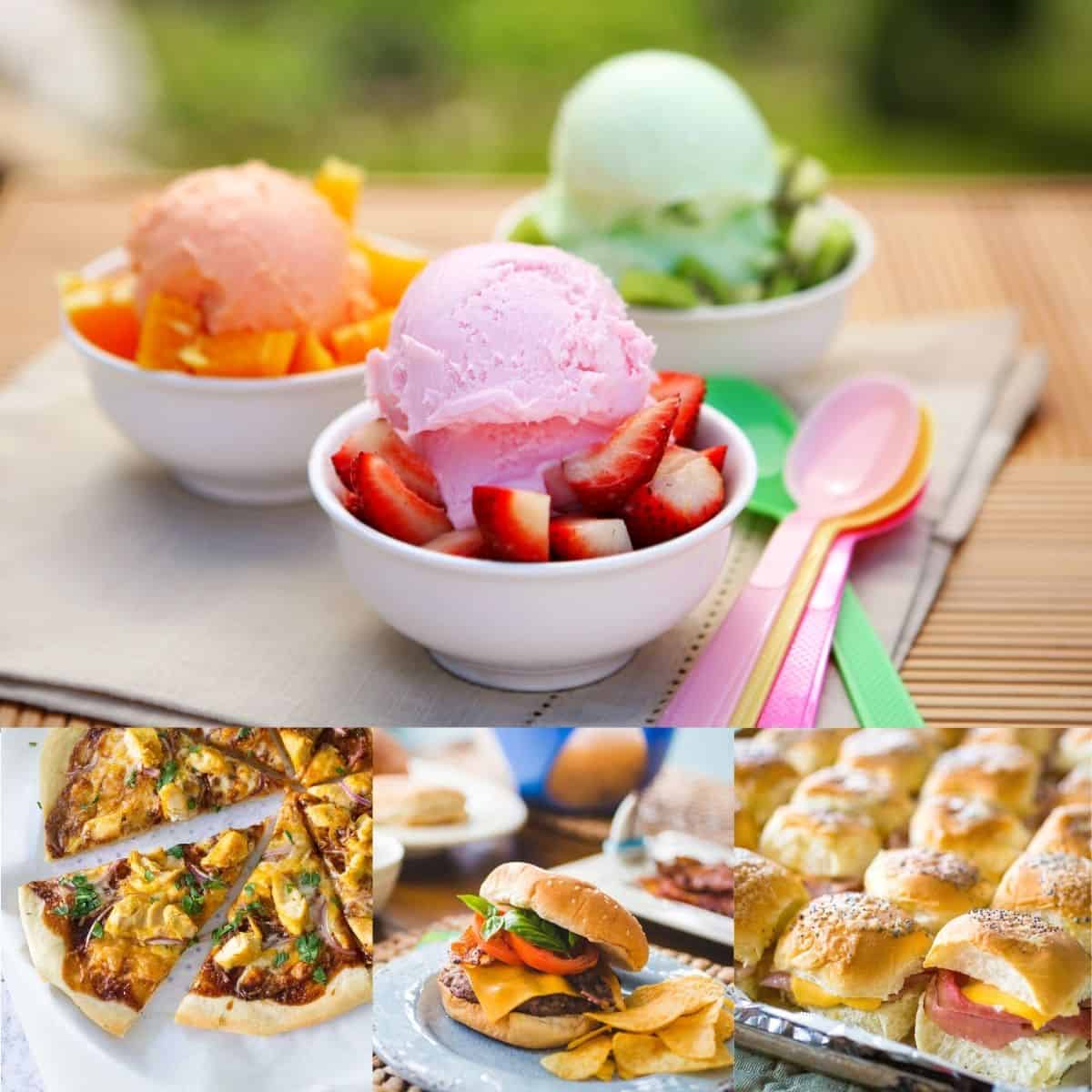 The end of the school year, the first day of summer. Whichever spin you want to put on it, this day deserves a celebration!
Several years ago a good friend of mine with older kids told me how she treats them to Ice Cream for Dinner on the last day of school.
I absolutely love her sweet and simple tradition and vowed to make that our own.
Some years we enjoyed a pizza party with neighbors out in our front lawns and it was great to celebrate the end of school as a neighborhood.
Whether you're enjoying that first summer dinner just as a family or inviting a gaggle of friends over, you're sure to find the perfect dinner recipe here.
Jump to:
Ice Cream for Dinner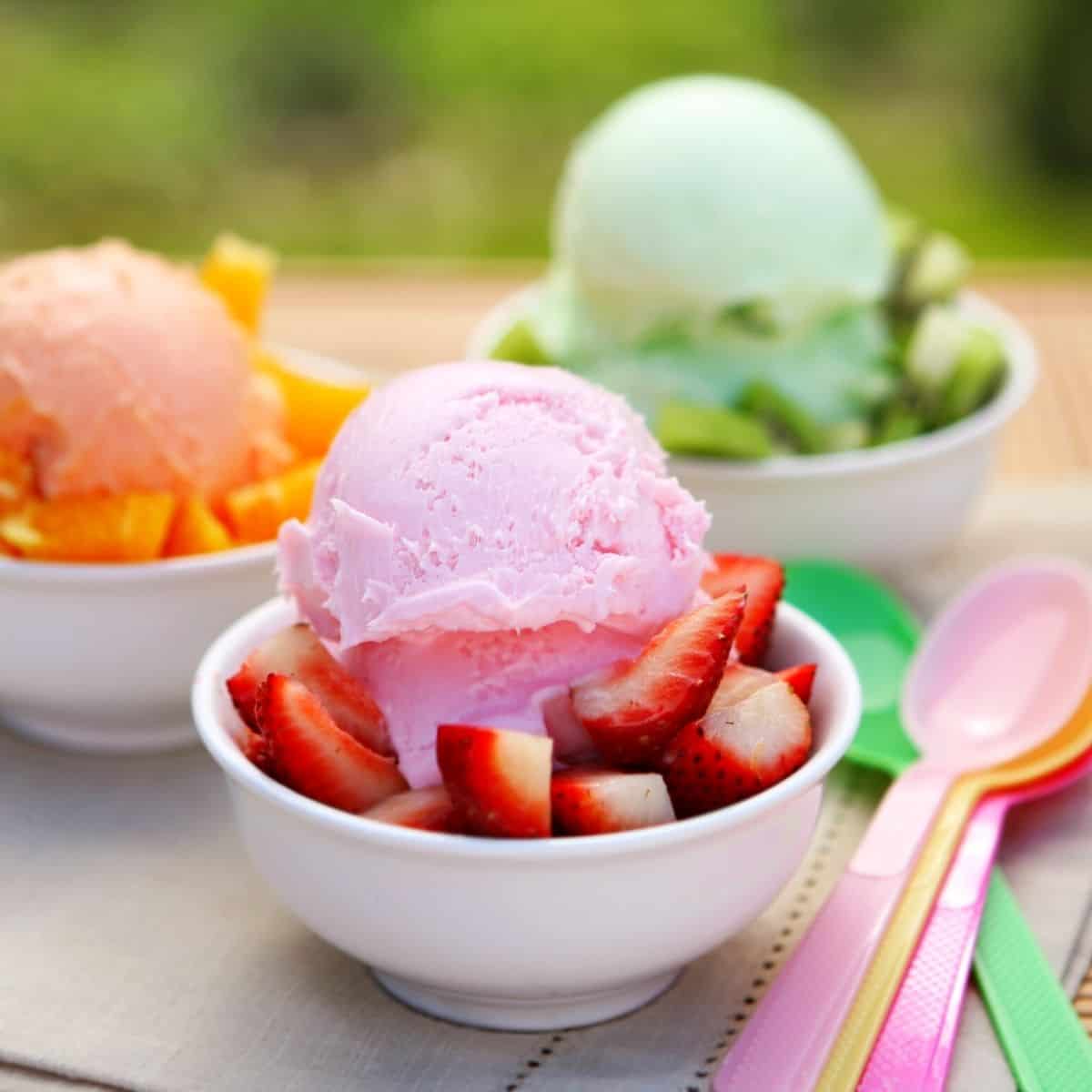 This was such a wild and crazy idea from a dear friend of mine, we absolutely had to adopt it.
One time a year, my kids get to look forward to Ice Cream for Dinner.
We love to set up a turtle sundae bar but any of these delicious ice cream recipes would work perfectly.
If you want to make sure to really fill your kids up, you could serve fruity-flavored scoops over bowls of fresh fruit, too!
Pizza Party
Whether you do delivery pizza or take the time to set up a make-your-own pizza party at home, pizza is a perfect way to kick start summer.
My kids love these easy homemade cheesy pokey sticks and you can serve a simple green salad to round things out.
Burger Bar
Fire up the grill and make traditional beef or lightened up turkey burgers and let your kids mix and match a variety of toppings.
Serve it alongside chips and dip or baked tater tots.
Easy Sliders
Your kids are going to be so excited, they just might not be able to eat a big dinner! Smaller slider sandwiches are fun, especially if you're feeding a crowd of friends at your house for the night.
Easy bbq chicken sliders, ham sliders, or meatball subs are a delicious easy dinner served with chips and fresh veggies and dip.
Easy Pinwheel Recipes
Kids love finger food when they're having fun playing in the yard. Something easy to grab, eat quickly, and then get back to the fun.
These easy roll-up sandwiches and pinwheel recipes are the perfect finger food!
More Last Day of School Fun