Learn how to make a classic turtle sundae that will beat any other ice cream treat, hands down. Keep the ingredients in the fridge so you're ready whenever the latest craving hits.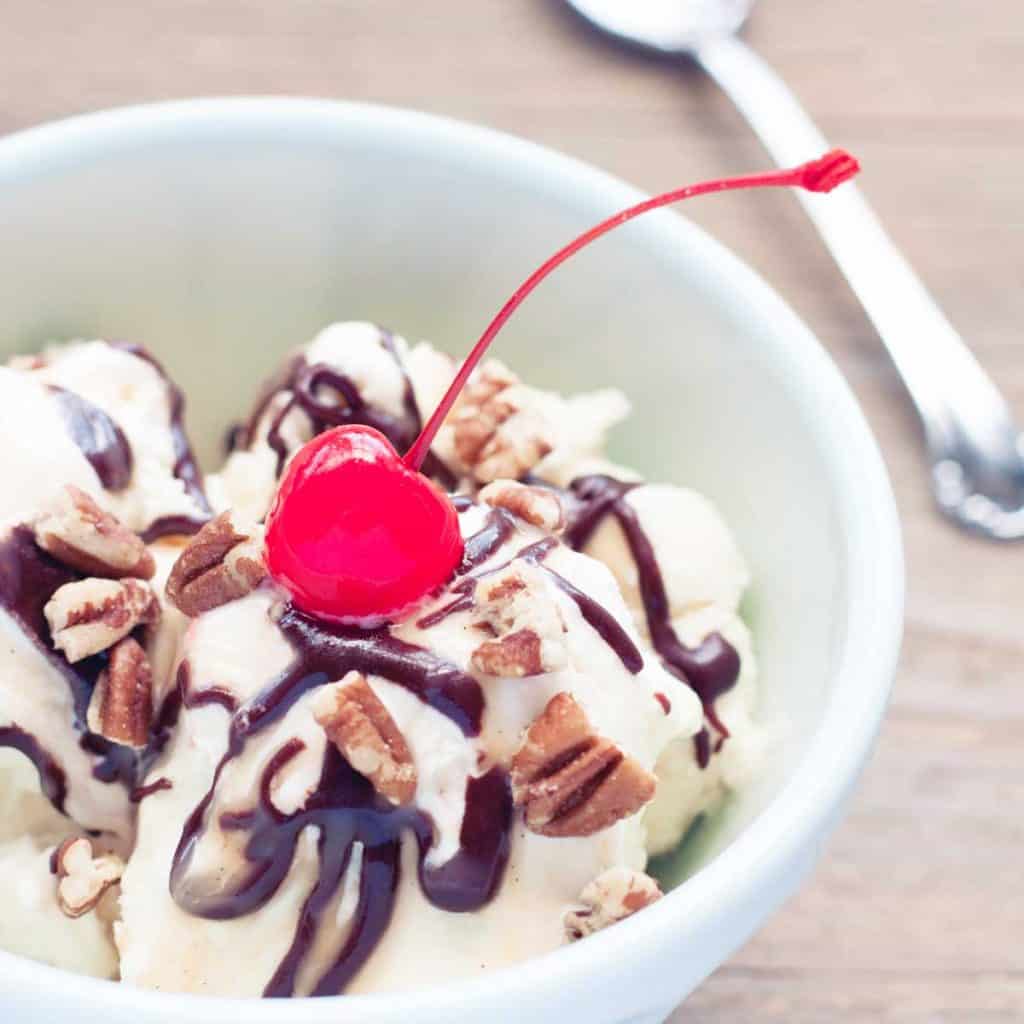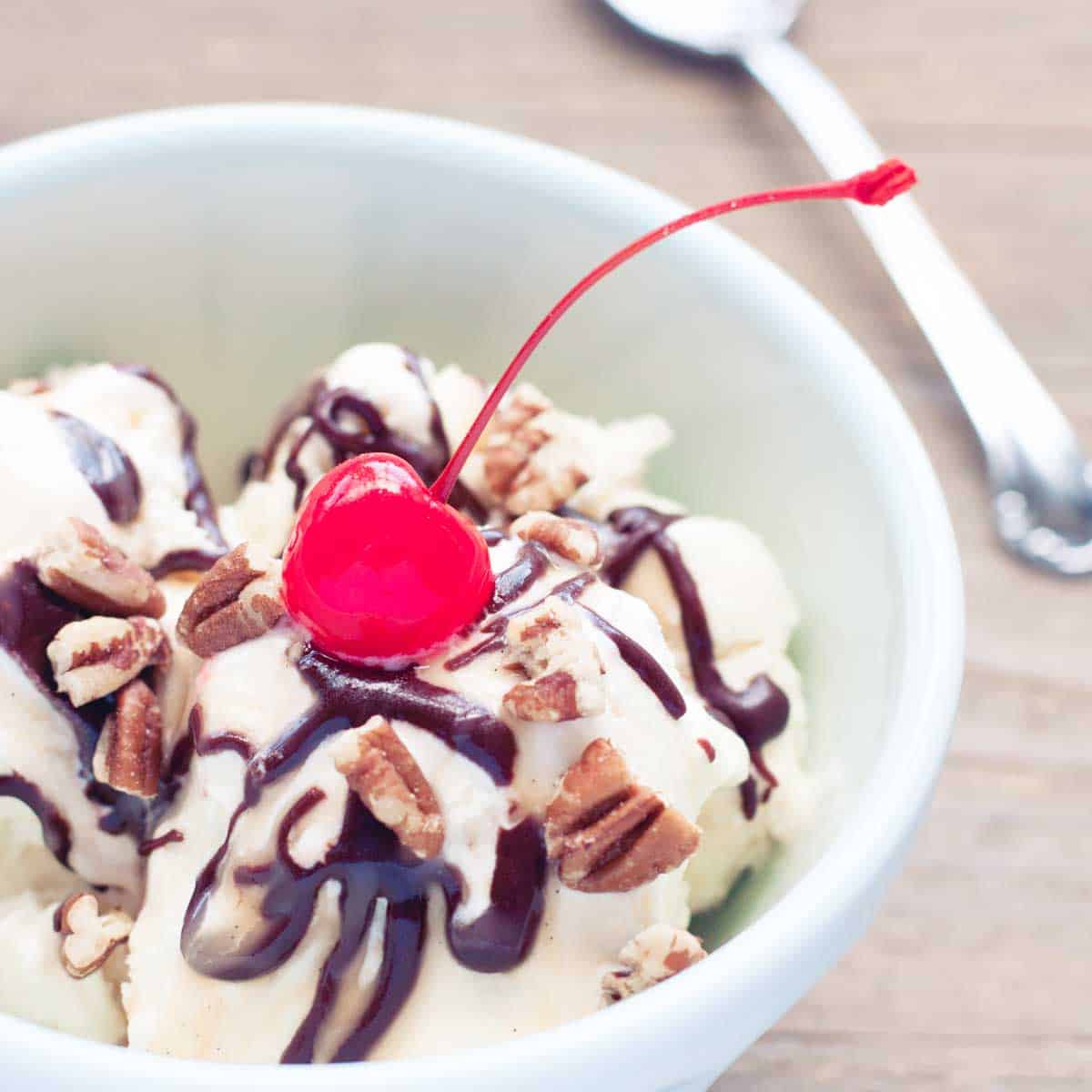 For the Ultimate Turtle Sundae you must start with creamy vanilla ice cream: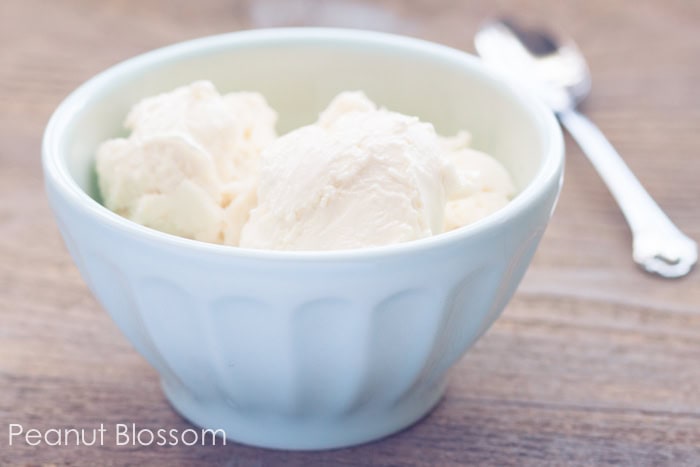 Then you must add homemade caramel sauce. My favorite is the sea salt and vanilla bean caramel found here.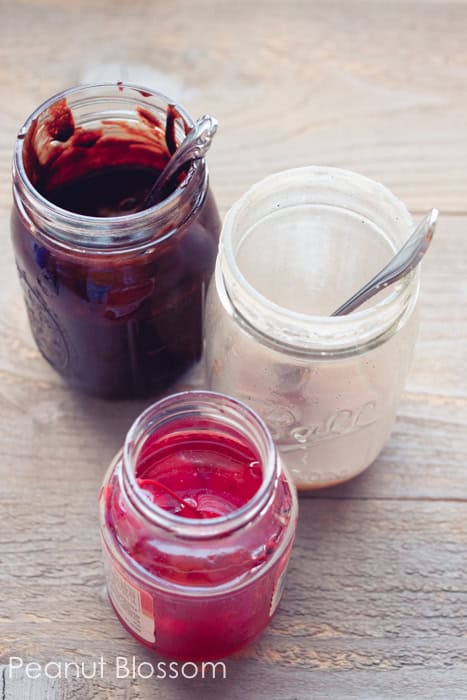 Next comes homemade hot fudge.
Then you top the whole thing with chopped salted pecans (preferably toasted and warm!) and a maraschino cherry. Even if you don't eat maraschino cherries they are essential to the overall presentation!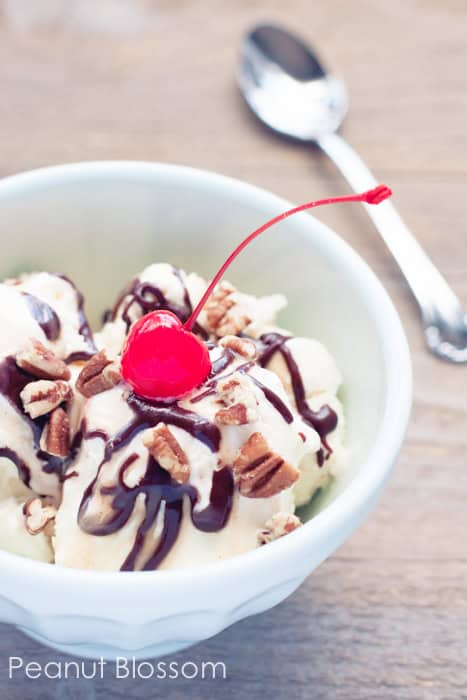 Dinner anyone?
So have I tempted you? What's your favorite ice cream treat this summer?