Easy ground beef recipes for when you need to feed your hungry family fast. Great make ahead dinner ideas and quick fixes for busy weeknights: all the ideas for what to make with ground beef you need.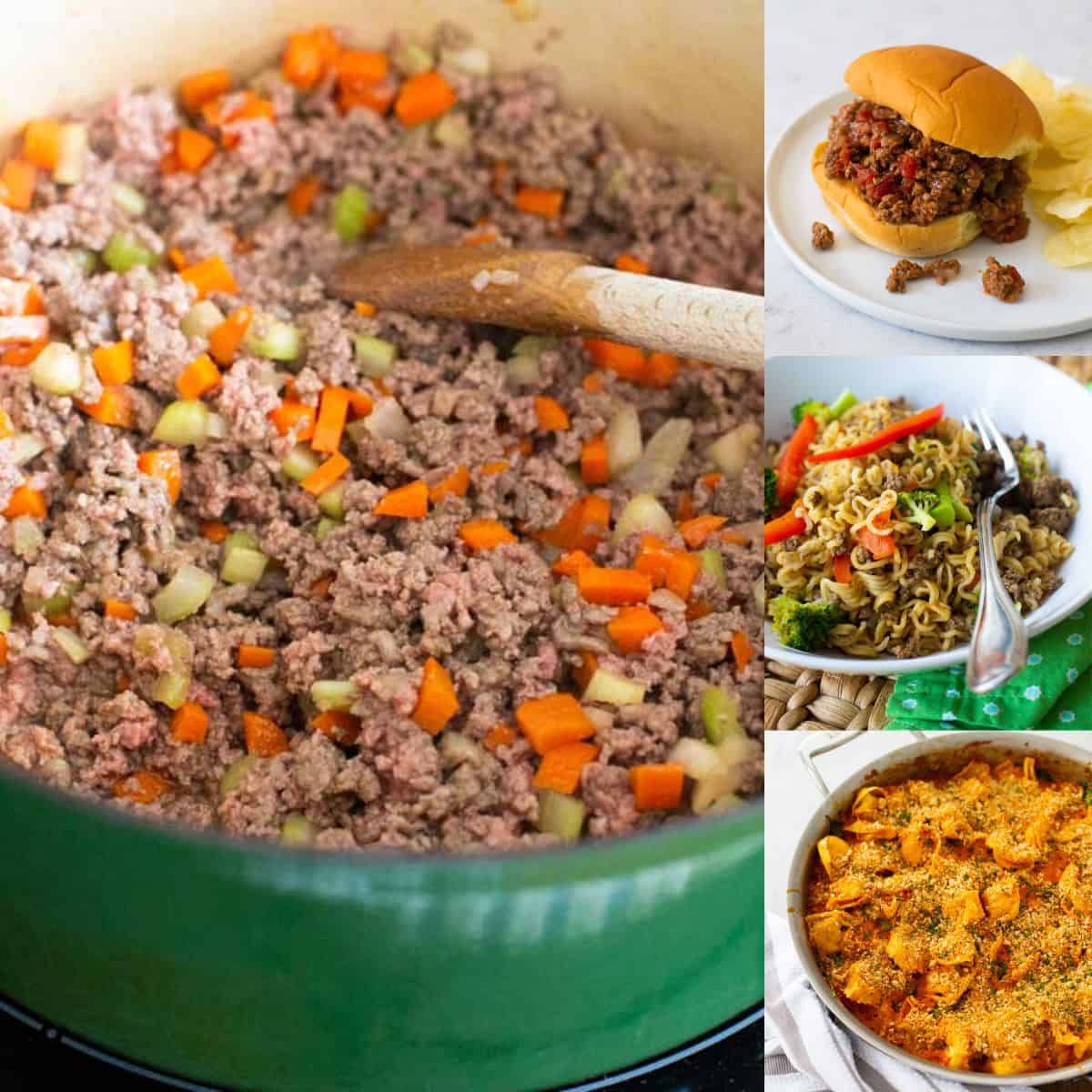 My husband suggested we kick off grilling season with fresh hamburgers to use up a couple packages of ground beef I bought on sale at the grocery store.
I started to think about all the ground beef recipes we rotate through in our family.
Some are easy weeknight dinners while others are make ahead meals for the freezer.
Most of these dishes are huge hits with my kids, so I thought it would be helpful to share some of my ground beef recipe ideas with you!
Jump to: