Easy Oktoberfest food ideas to help you plan a fun celebration with your family and friends this fall. If you can't get to Germany, enjoy the next best thing: traditional German recipes made right at home including pretzels, sausages, and the best sauerbraten with spaetzle ever!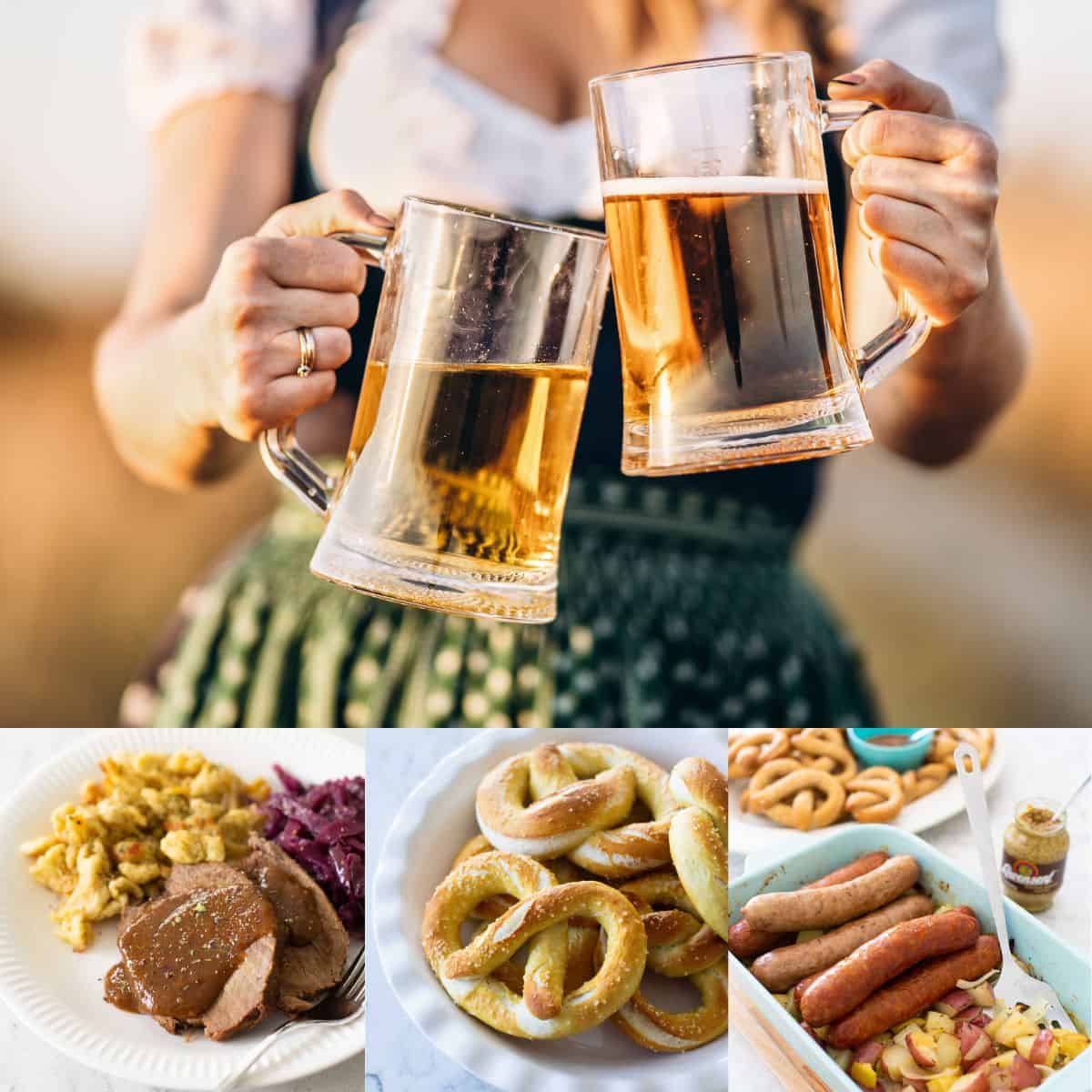 While I've been blessed enough to visit Germany in person twice in my life, both times I missed the chance to celebrate Oktoberfest in Munich.
The next best thing is to plan a night to make some of my favorite German recipes right at home for my family to enjoy.
Last year we had our very own Oktoberfest dinner party on a Sunday night in Oktober, just because. It was so much fun, I think we'll be making it an annual tradition!
So I suggest you invite some friends, bake some pretzels, and enjoy a little Oktoberfest party fun right in your own back yard.
Jump to: