Easy Hanukkah recipes to plan for a festive family dinner even on a busy weeknight. Delicious dinner ideas include quick matzo ball soup and make ahead potato latkes. Don't skip dessert! The make ahead apple cake or a delicious chocolate babka is perfect.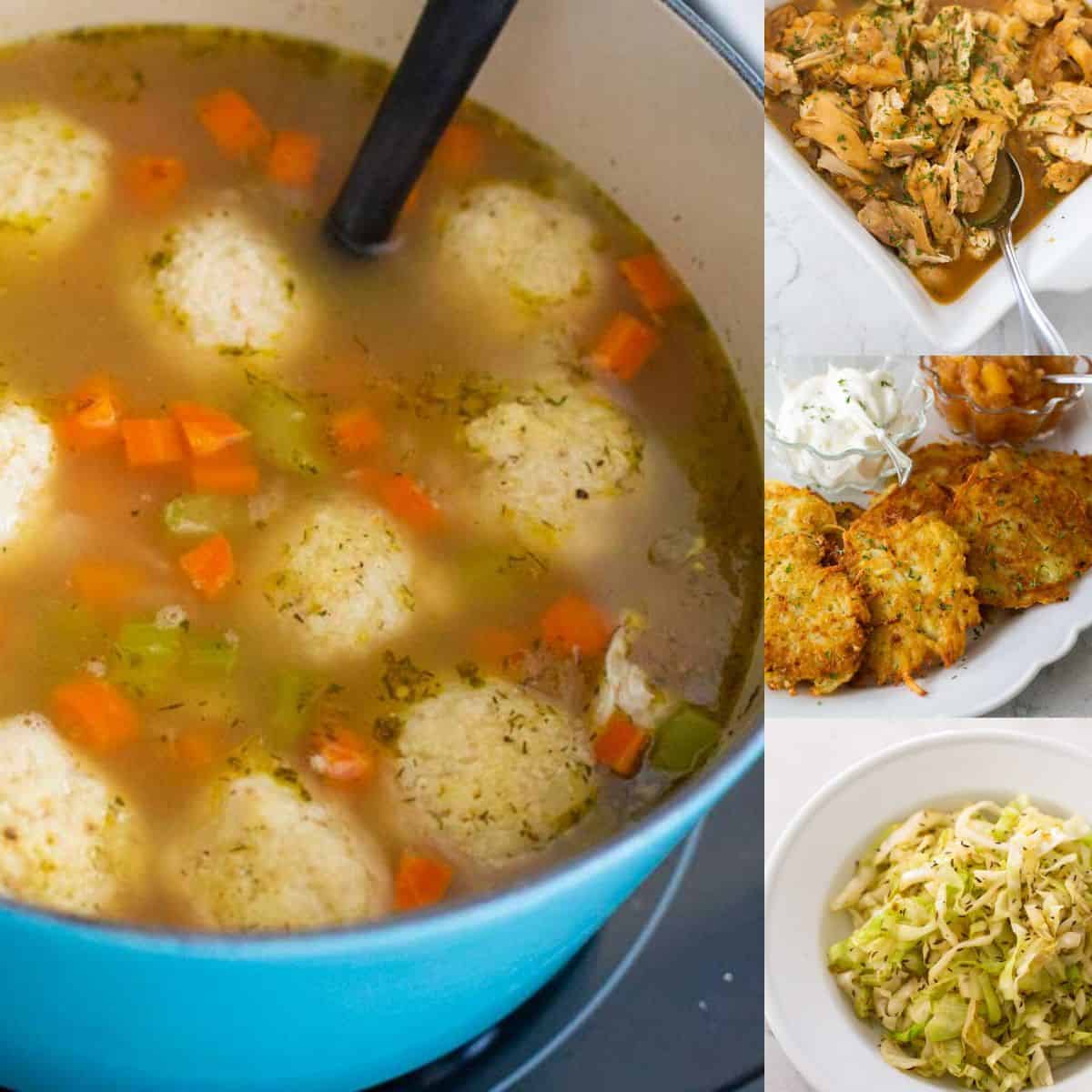 Inevitably, the special nights of Hanukkah will land on a busy night or two.
When you want to plan a festive family dinner, sometimes you need a handy holiday shortcut.
These easy Hanukkah recipes will help you plan a meal for your family even on a busy weeknight.
My fast matzo ball soup comes together in minutes and many of the other make ahead dishes could be prepped this weekend.