40 easy elf on the shelf ideas for busy parents. Have a magical holiday season with these creative and clever displays for your family's favorite elf.

My friend Carey has the most awesome approach to festive fun with their family Elf on the Shelf. Each year she shares with us a few of her favorite tips. Her ideas are some of the most creative and inspirational Elf activities I've ever seen, I'm thrilled that she has agreed to join us again this year with more ideas and tips.
I know there are elf naysayers out there, but I think you'll find that Carey's approach is so wonderful because:
1. She has a purely positive approach--her elf is not a reward or punishment for behavior in any way.
2. Her tips are really easy even though her photos may make them look jaw dropping.
3. She totally shares her how-to's. If you see a photo and have questions, please leave her a comment and she'll be happy to give more specifics!
With a little bit of planning, anyone could truly handle Carey's practices. I hope you enjoy the ideas as much as I do!
Be sure to check out all her best ideas below and get ready to have some fun!

And quick, before you go . . .
Like to celebrate? Get on the list!!
I love sharing seasonal recipes and ideas for celebrating the holidays. Elf on the Shelf is one of our favorite traditions. If you'd like more ideas for the coming holidays, be sure to get on my weekly email list where I share the latest ideas for making the season special:
GET ON THE LIST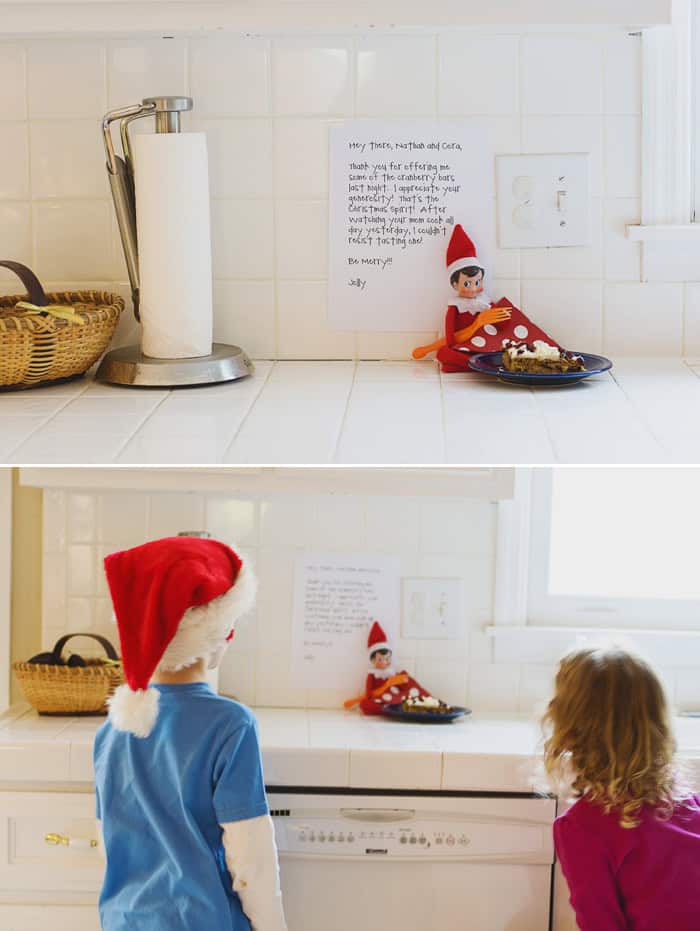 P.S. Does your family have an elf? Join the conversation over on Facebook:

The Ultimate Elf on the Shelf Guide: Everything you need to know for festive fun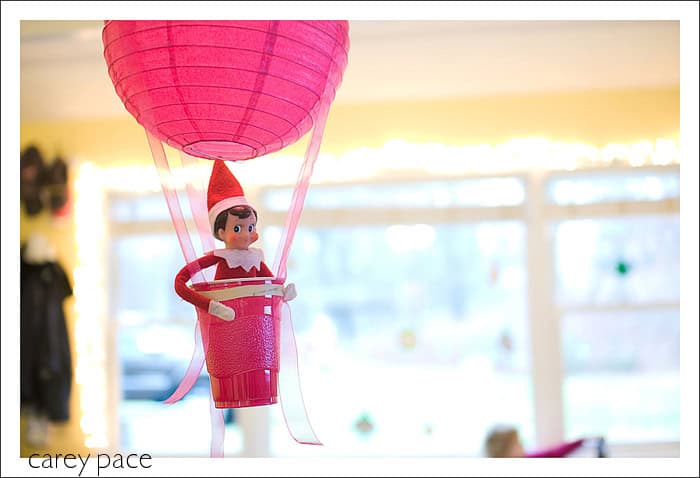 Inspiration for Elf Adventures:
Awesome Arrival Ideas: Nothing says magic like an amazing entrance.
Don't be afraid to repeat! What to do when you have 5 minute or less.
Be flexible! Sometimes the best ideas aren't planned after all. Check out these cute impromptu poses.
Embrace your creativity: Check out these awesome crafty ideas.
Easy ideas using what you already have around the house. That chalkboard pose is my FAVORITE.
More fun with friends: Using your children's toys to up your Elf game
Tiny Trickster: hysterical jokes your Elf can play on the family
Snacks and sweets: tiny treats from your resident Elf!