Welcome to Elf Central! If you've just stumbled upon this popular holiday series starting with this post, you won't want to miss all the great elf action we have organized for you:
Elf on the Shelf Central: All of the ideas and instructions you'd ever need for some festive fun rounded up in one spot for your convenience here.
______________________________________________________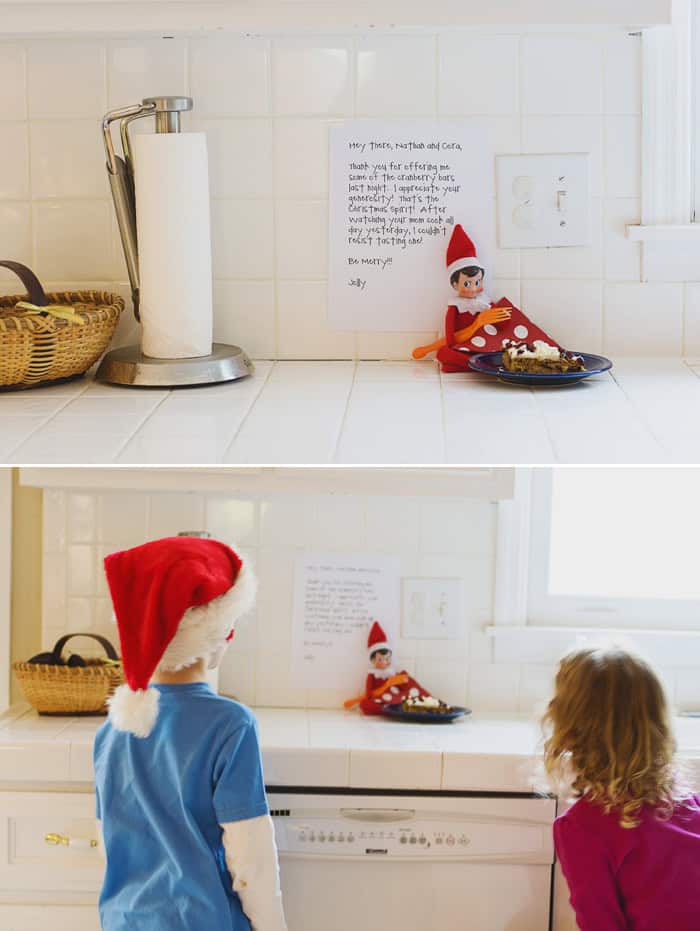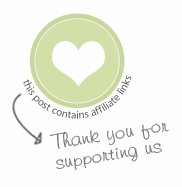 I'm all about planning the whole season ahead of time. However, you've got to be able to let go when the opportunity arises. Make use of what happens in your life. Rearrange the plans as necessary.
Last year, I spent a day baking copycat Starbucks Cranberry Bliss Bars. The kids wanted Jolly to have one so very badly.  So I utilized their interest, wrote the note to them thanking them for their Christmas spirit of generosity, and got out kind of easy just setting him next to a bar. If I had been stuck to my plan, they wouldn't have had this joy at sharing their dessert with their elf.
Here are some more fun and super easy ideas for you:
Jolly missed Rudolph, so he put in the Rudolph movie and sat back to watch.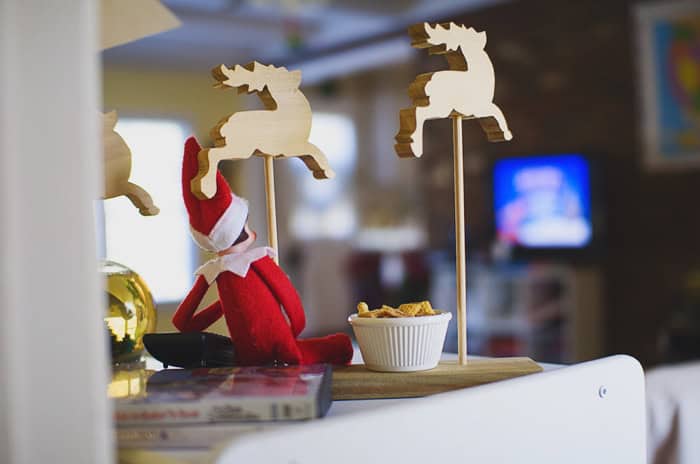 Jolly looks forward to getting a break from flying all the way back to the North Pole by himself, and using the propeller water plane that hangs from the ceiling in my son's room.  I found the plane at Ross or TJ Maxx years ago, but I know I've seen them in Hobby Lobby, too. Try this one, or this one, or this one.  If you'd rather visit Hobby Lobby,  this red tri-plane or this red bi-plane (with a 40% off coupon!) would be incredible with an elf. They could be an investment elf prop that you use year after year.
Jolly brought a box of donuts for the kids, and had elf donuts with the Calico Critters in their Townhome.  I put frosting on the cheerios and dipped them in sprinkles. It was super easy.  I used an Exacto knife to cut out the box template.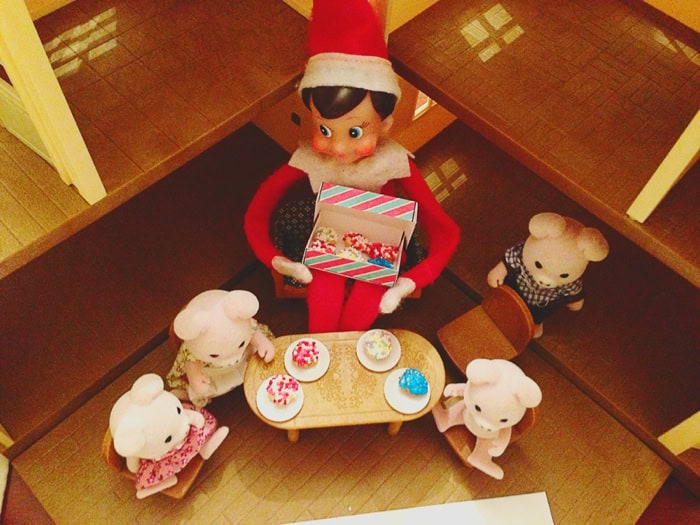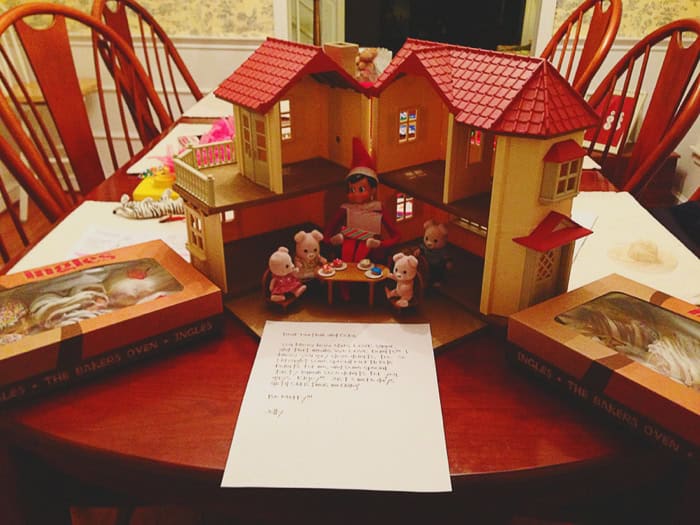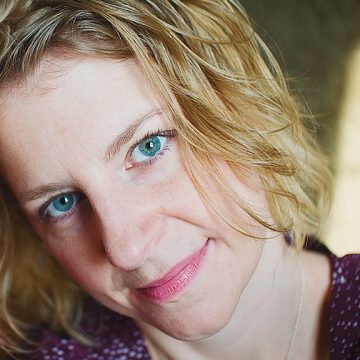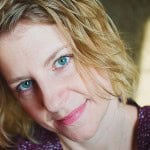 Carey Pace is a writer/blogger and Natural Light Lifestyle Photographer who is downright passionate about documenting the real and beautiful ordinary, everyday moments of life. She has a raw, honest, yet conversational voice with a storytelling twist in both her words and images. She lives in Kingsport, Tennessee and writes about the things on her heart like motherhood, the trials and triumphs of raising children, feeding her family beautiful and healthy food that tastes scrumptious, and loving Jesus with all her heart.
You can find Carey on Facebook, her blog, Instagram, and Pinterest.