Easy Elf on the Shelf poses in everyday spaces of your home. In just 5 minutes, you can have the cutest little Christmas scenes for your elf.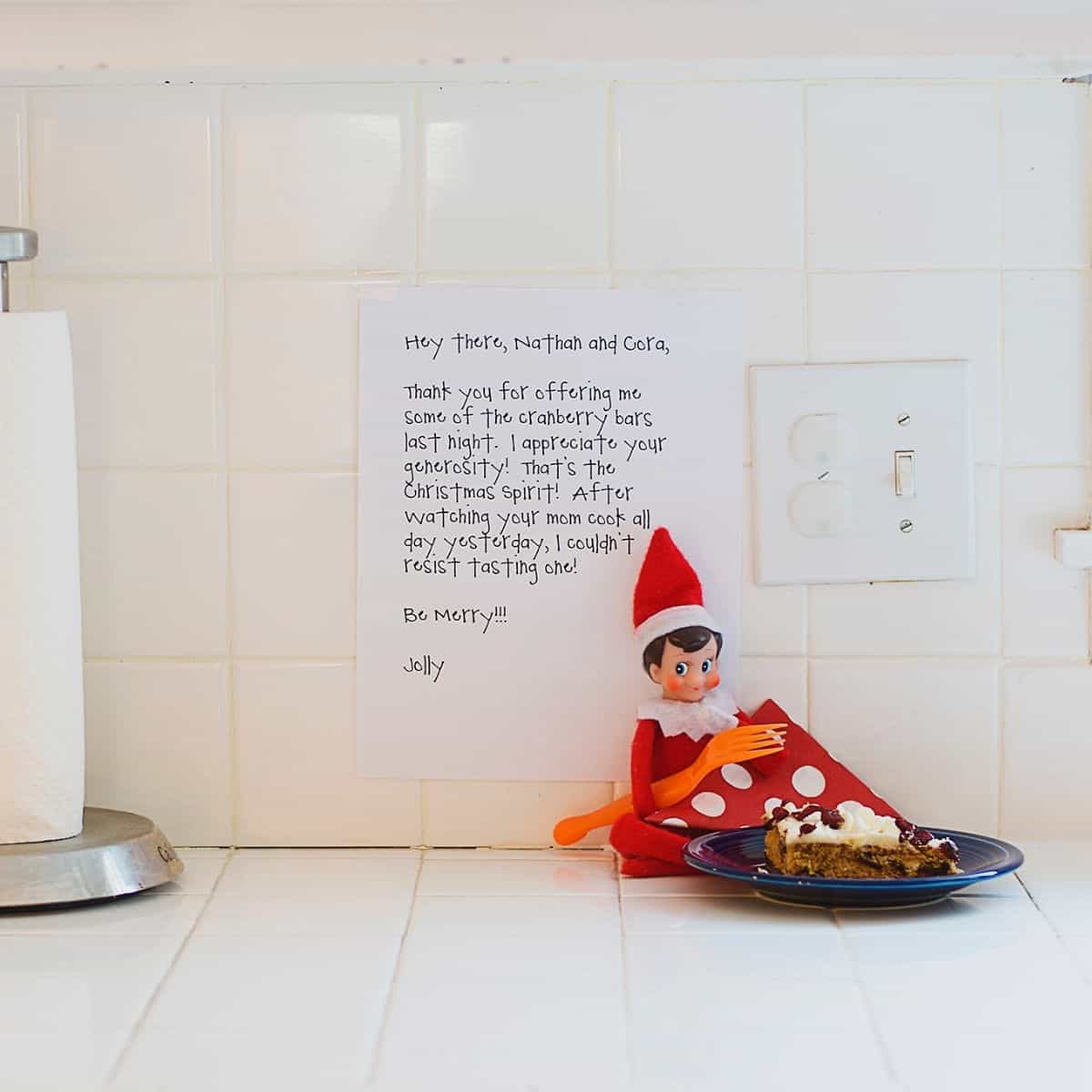 When it comes to Elf on the Shelf season, I'm all about planning the whole schedule ahead of time.
With that tiny bit of time invested in making a list of ideas before the season starts, you can whip together magical elf scenes all around your home using everyday objects that take very little time or effort.
To inspire you with easy ideas for arranging your elf in everyday spaces, here are 3 more fun elf poses!
1. Cranberry Bliss Snack Time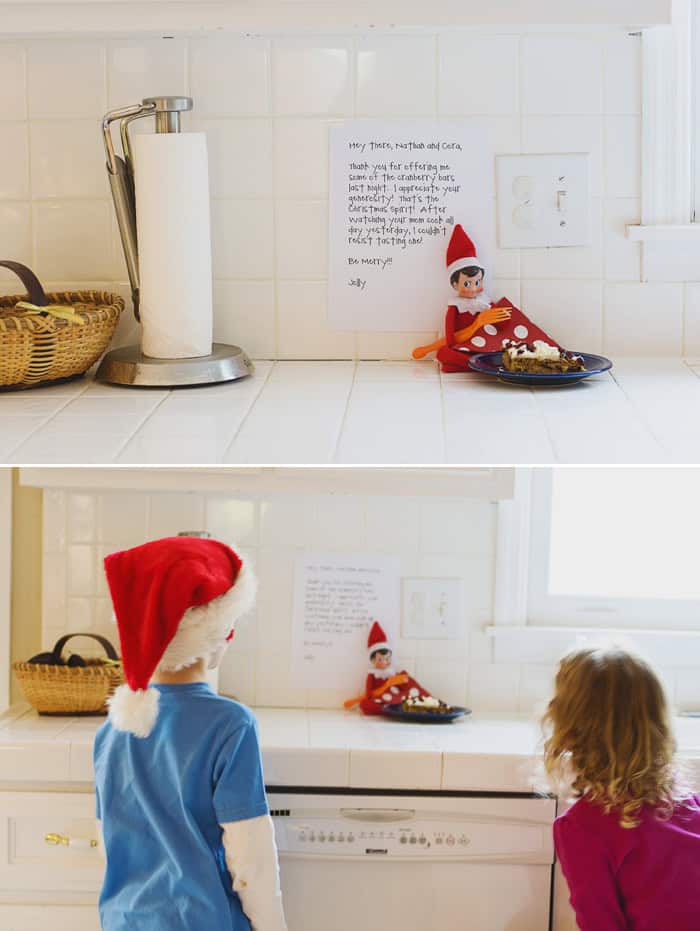 Last year, I spent a day baking copycat Starbucks Cranberry Bliss Bars. The kids wanted Jolly to have one so very badly.
So I utilized their interest, wrote the note to them thanking them for their Christmas spirit of generosity, and got out kind of easy just setting him next to a bar.
If I had been stuck to my plan, they wouldn't have had this joy at sharing their dessert with their elf.
2. Chilling with the Remote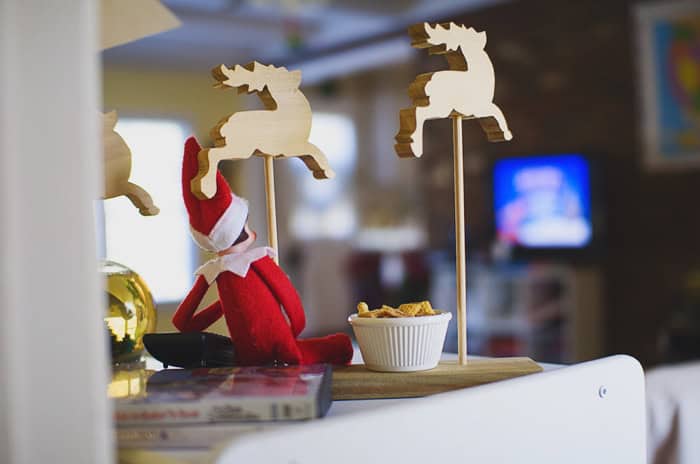 Jolly missed Rudolph, so he put in the Rudolph movie and sat back to watch.
3. Donuts in the Dollhouse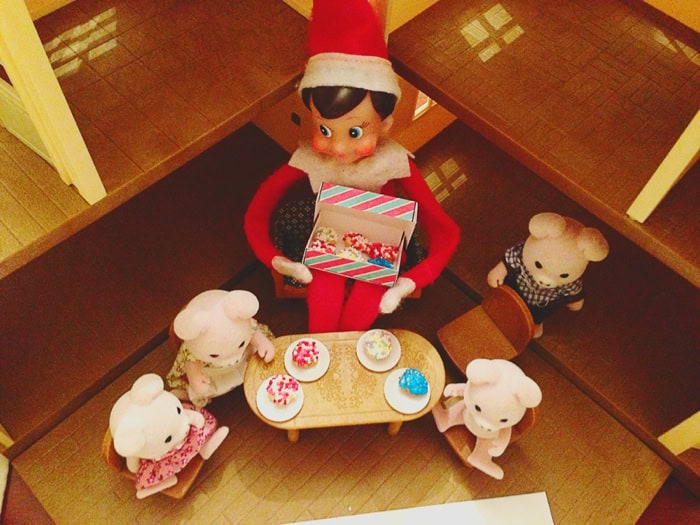 Jolly brought a box of donuts for the kids, and had elf donuts with the Calico Critters in their Townhome.
I put frosting on the Cheerios and dipped them in sprinkles, it was super easy.
I used an Exacto knife to cut out the box template.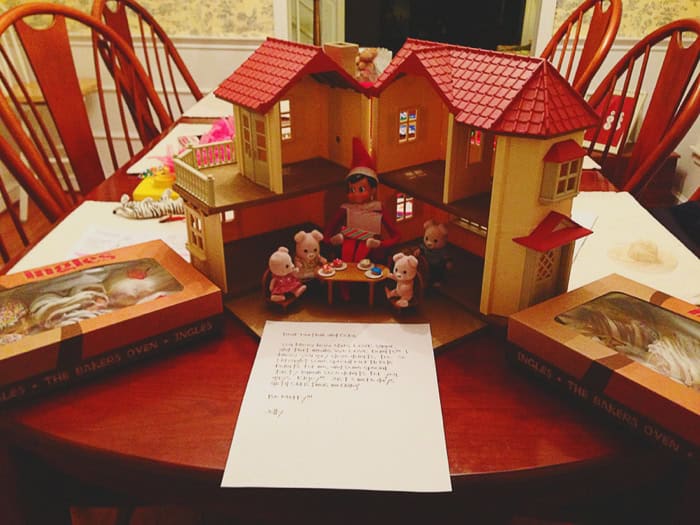 More Tips for Your Elf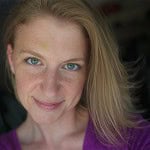 Carey Pace believes that beauty waits to be uncovered in the ordinary moments of everyday life. She chases creative motherhood, honesty in her writing, and images that tell stories. Her faith in Jesus inspires her to explore and share the trials and triumphs of raising children while designing magical moments along the way. She is a seeker of Light, a starter of projects, a reader of books, a lover of food and flavor, and an encourager to others. She and her husband Shawn reside in Massachusetts with her son and daughter.  
You can find Carey's writing and photography on Facebook, her blog, Instagram, and Pinterest.