Welcome to Elf Central! If you've just stumbled upon this popular holiday series starting with this post, you won't want to miss all the great elf action we have organized for you:
Elf on the Shelf Central: All of the ideas and instructions you'd ever need for some festive fun rounded up in one spot for your convenience here.
______________________________________________________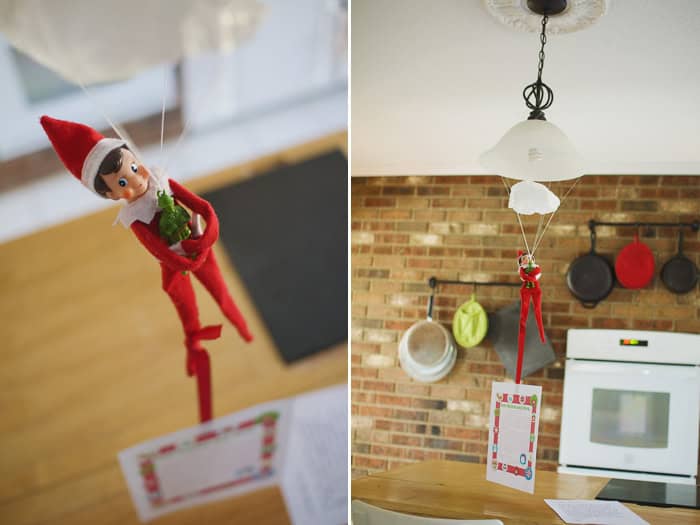 It's the Big Arrival!: Welcome to Elf on the Shelf season!
Our elf always parachutes in for his arrival. Santa writes a letter, and so does our elf Jolly.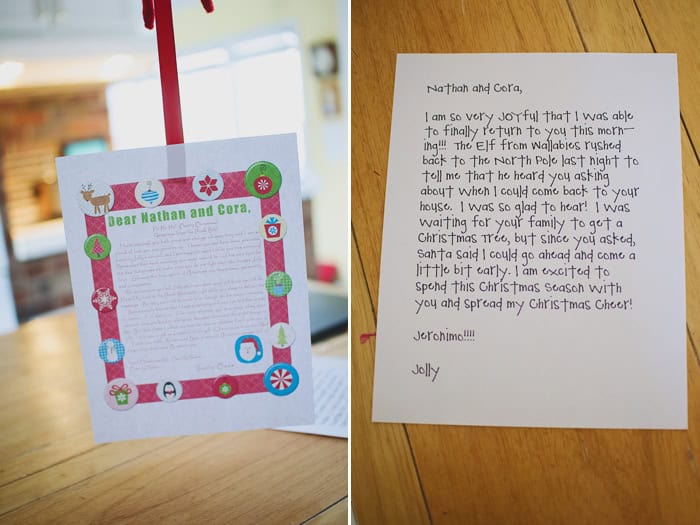 So you're interested in doing Elf on the Shelf? Then here is my biggest piece of advice for you:
Plan, Plan, Plan! When it comes to Elf on the Shelf this was my big tip last year, and I still have to lay it down hard on this one.  I think it is the key to elf success.  The Christmas season is just crazy.  I kept thinking things would calm down as the kids grew out of the baby and toddler phases and transitioned into the elementary phase. Wrong wrong wrong!  In many ways our life is easier than it was during that time when you are deathly afraid the Christmas Tree will meet its demise under the curious hands of wee little ones... but life is certainly just as, if not more, busy as it was then.
If doing cool things with your Elf to make this tradition special for your family is important to you, then you really, really need to plan ahead.  You aren't going to have the time or energy to get started at 9pm each evening during the month of December.  It's November today.  Take a little time now to plan out how to best spend your Elf month.  It'll make the execution of this awesome tradition much more smooth.
This should be fun and enjoyable - not something you stress over!
Also, go ahead and gather, purchase or make the props or accessories you need to do your Elf feats.  If you can get those things done NOW, before Thanksgiving and the season of Crazy Busyness hits, you'll be much more likely to pull off an awesome month of Elfdom (and no near all nighters crafting elf apparel after dark).
Here are my favorite things to stock up on ahead of time:
We've made this planning aspect easy -- Use our free printable Elf on the Shelf Planning Calendar!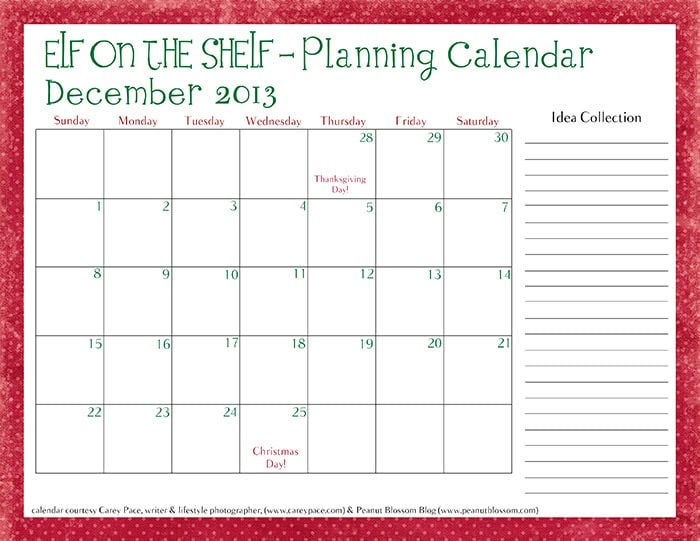 Download the free printable calendar here:  Elf Planning Calendar 2013
Spend an hour to collect the ideas that appeal to you. Check out this amazing Pinterest board full of suggestions. Weed through and jot down the ones you really want to do this year on the planning calendar under the Idea Collection heading.  (If you are like me, there are way more ideas than we have days for!)
Look at your family's December schedule.  Figure out the nights that you will be busy and need an "easier", less time-consuming elf activity.  Mark those with a star on your Planning Calendar.
Assign the 'easier' ideas to your busy starred nights, crossing them off as you've used them.
Fill in the rest of the calendar with your ideas, crossing them off as you use them.  Pay attention to days of the week.  For example, if your husband wants to see their expressions when they find the elf for a certain activity, make sure that idea is done on a day he'll be there in the morning instead of at work)
Make a list of the things you need to collect, buy, or make, to execute your favorite ideas.
Go forth and gather or make those things, so they are READY before the season begins.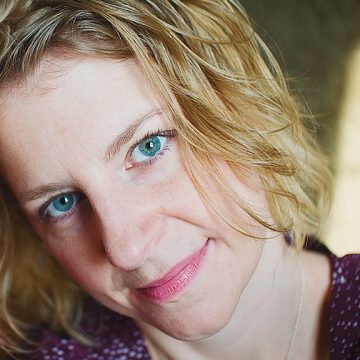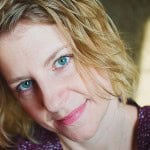 Carey Pace is a writer/blogger and Natural Light Lifestyle Photographer who is downright passionate about documenting the real and beautiful ordinary, everyday moments of life. She has a raw, honest, yet conversational voice with a storytelling twist in both her words and images. She lives in Kingsport, Tennessee and writes about the things on her heart like motherhood, the trials and triumphs of raising children, feeding her family beautiful and healthy food that tastes scrumptious, and loving Jesus with all her heart.
You can find Carey on Facebook, her blog, Instagram, and Pinterest.