Welcome to Elf Central! If you've just stumbled upon this popular holiday series starting with this post, you won't want to miss all the great elf action we have organized for you:
Elf on the Shelf Central: All of the ideas and instructions you'd ever need for some festive fun rounded up in one spot for your convenience here.
______________________________________________________
Hi again!  I'm Carey Pace, a mom who loves imagination, creativity,  and FUN!  I'm sharing an entire Elf on the Shelf season here on Peanut Blossom.  What a ride it has been!  Today we have the final post in the 2014 series!  If you just stumbled upon this post, make sure you go back and see the previous TINY TRICKSTER:  GIFTS AND PRANKS.  Now let's
Nom Nom Nom: FOOD!!!
Popsicles for the Mend!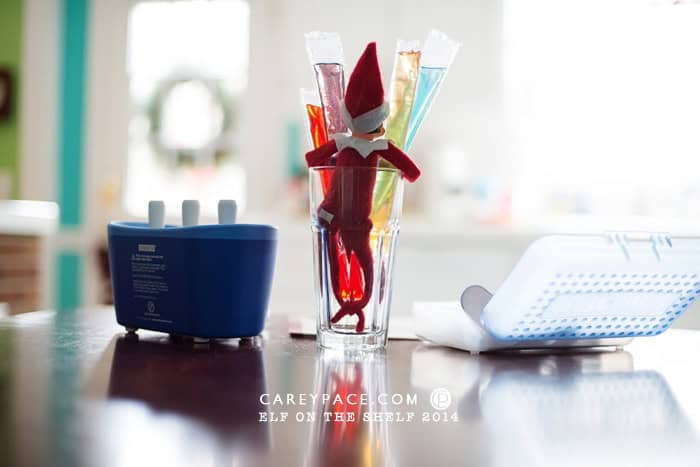 Most unfortunately a stomach virus hit the Pace household last December and Jolly was very sympathetic.  He pulled out our favorite  Zoku Quick Pop maker and the extra set of drip guards, but alas.  He wasn't sure what to do next.  He couldn't find the instructions.  So he just grabbed some of the push up freezie pop style instead.
We LOVE our Zoku, by the way.  It would make an awesome Christmas gift for a family with kids.  If you aren't familiar, it quickly makes popsicles out of whatever you wish to put into it!  I love popsicles but all the artificial colors, corn syrup and who knows what else chemical wise, not to mention the cost certainly deter me.  But with Zoku, I pop ingredients into the single serve cup of my Ninja Blender (dude, I love that thing, especially the single serve cups) and quickly have liquid yumminess to turn into a popsicle about ten minutes later.  Often I will pour the contents into the Zoku as we sit down for dinner.  They are frozen and ready to eat by dessert time!  The zoku unit just hangs out in the freezer, ready to go at a moment's notice.  I'm in control of everything!  I can make it as sweet or not sweet as I want!
It's especially awesome for gourmet flavored popsicles like strawberry basil, coconut blood orange, lemon blueberry, or apricot lemongrass.  Follow my popsicle pinterest board for more inspiration!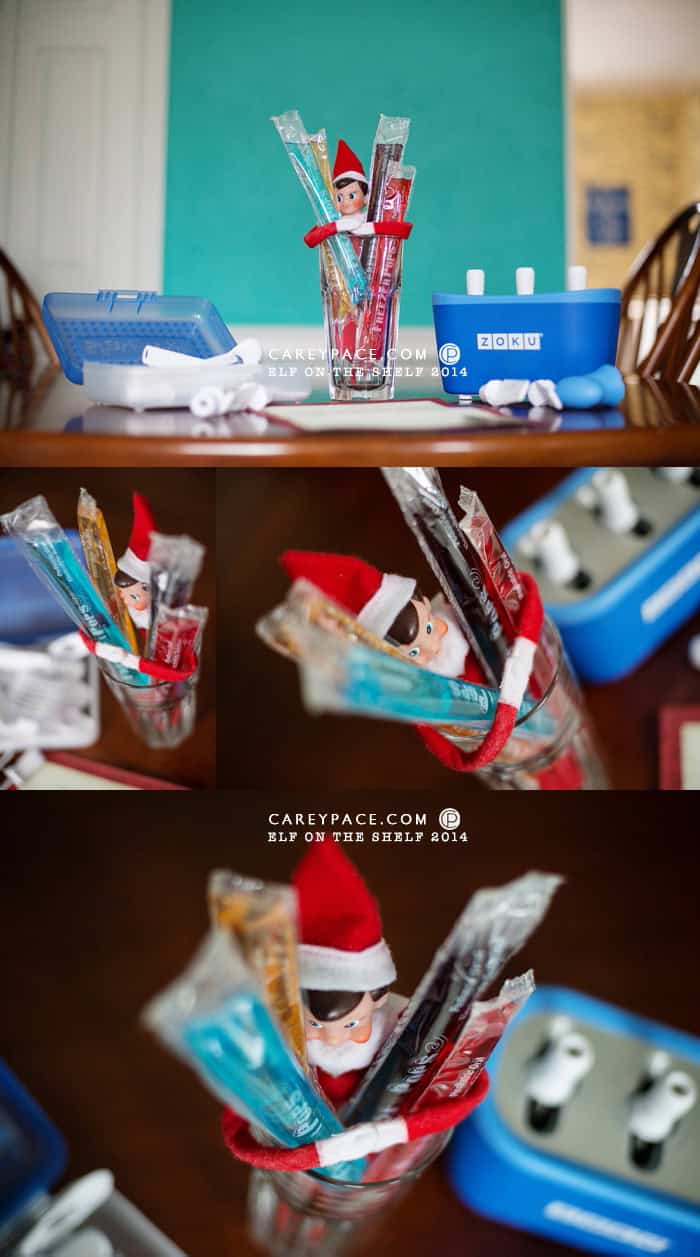 A DIFFERENT TAKE ON THE MARSHMALLOW BATH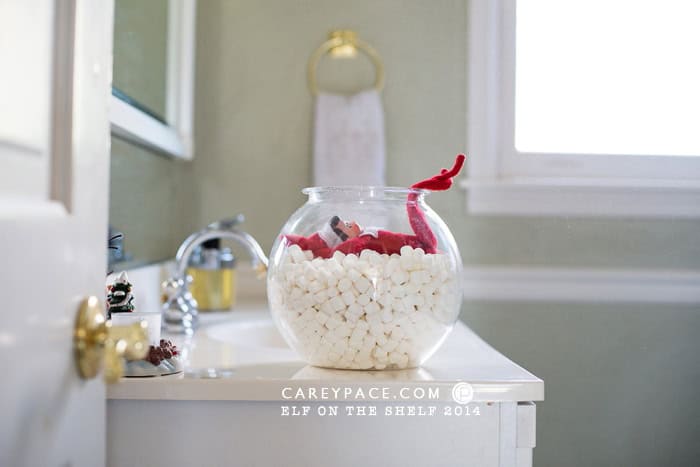 Since I had done the sink marshmallow bath in the past, I wanted to give it a little different twist last year.  I still had the fish bowl hanging around from the attempt at at Elf snow globe, and thought it could do double duty!  Turns out that it worked grand!  The sink was still functional for the day!  Even though the marshmallows were a little on the dry side, I could save a few that I could throw into hot chocolate instead of having to waste all of them that had been in the nasty bathroom sink!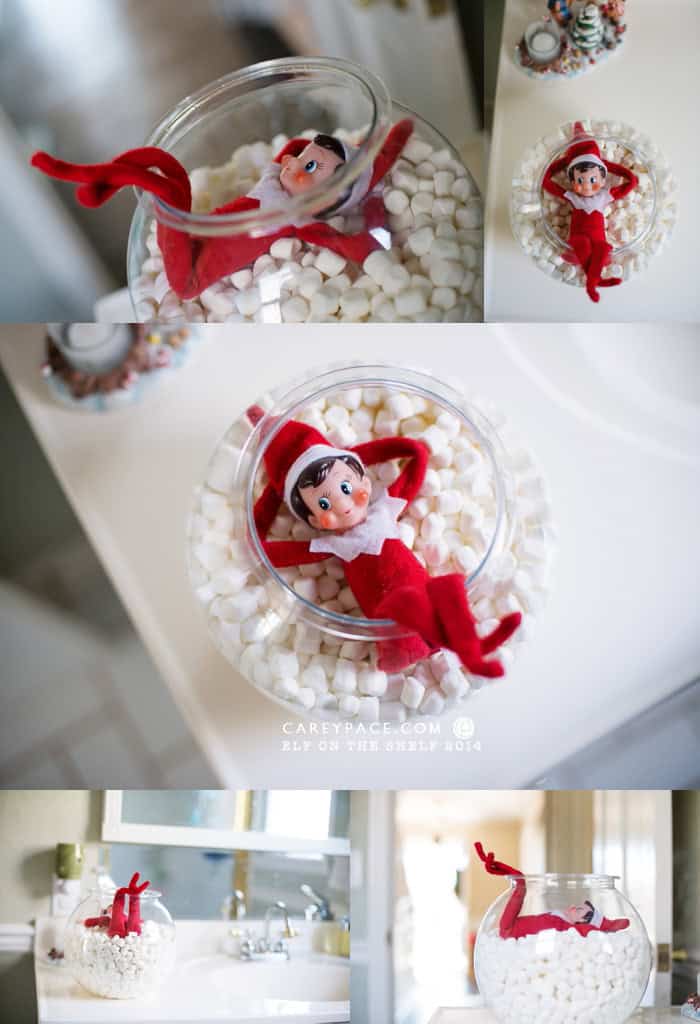 Wrapping Cereal Bars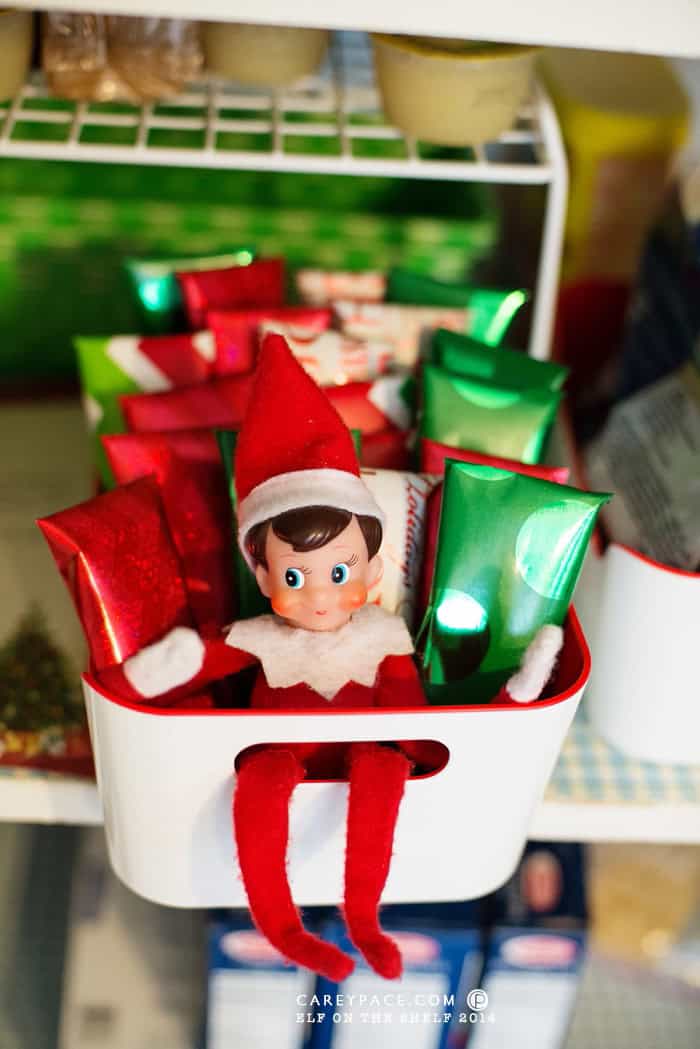 My daughter had a slight obsession with Sunbelt Bakery strawberry cereal bars last year.  Jolly thought it would be so festive to individually wrap her cereal bars in Christmas wrapping paper.  So she got to unwrap them at the cafeteria lunch table.  She got to unwrap them at class snack time.  And she got to unwrap them for (way too early) breakfast on Saturday mornings in December.
Whatever it is that your kid enjoys, WRAP it up!  Is it crackers?  Goldfish?  Almonds?  Wrap it and make it Christmas-special!  And it continues to be a fun addition to life for days to come!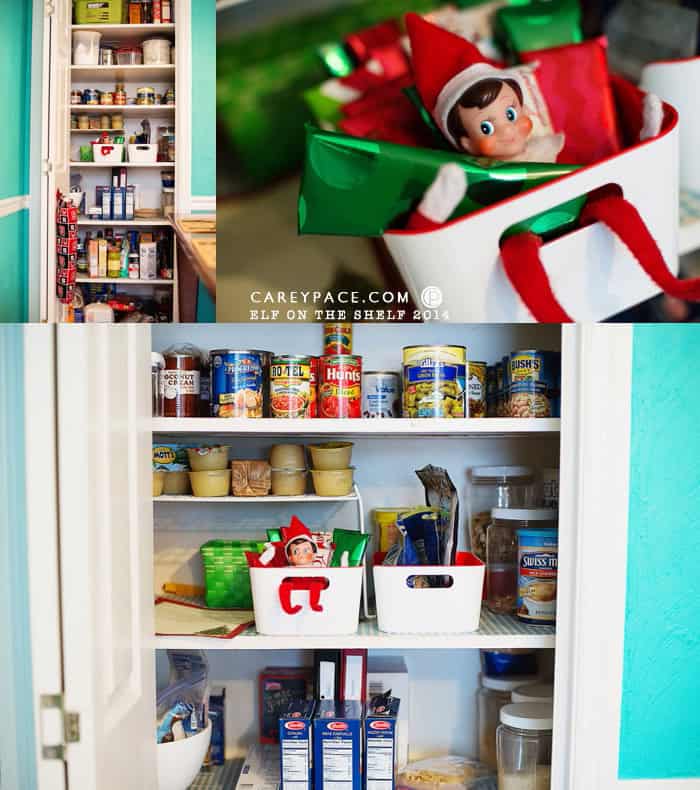 Thanks for your support during this year's Elf on the Shelf series!  Making childhood magic is a wonderful privilege of parenthood and I'm thankful that you are on this ride with me!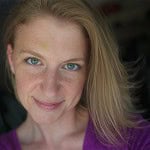 Carey Pace believes that beauty waits to be uncovered in the ordinary moments of everyday life. She chases creative motherhood, honesty in her writing, and images that tell stories.  Her faith in Jesus inspires her to explore and share the trials and triumphs of raising children while designing magical moments along the way.  She is a seeker of Light, a starter of projects, a reader of books, a lover of food and flavor, and an encourager to others. She and her husband Shawn reside in Tennessee with her son and daughter.  
You can find Carey's writing and photography on Facebook, her blog, Instagram, and Pinterest.